DON'T PANIC!!!!
We have just had our NIGHTMARE scenario this morning, all the boys escaped and managed to get in with the girls. Luckily I found out just in time, I heard some strange noises and went to have a look and saw seven very randy males chasing the females around. It was a very frantic next hour trying to separate them. I am so glad that alpaca mating's take a while and it's not something that is over and done with quickly. The boys were also fighting over who was going to mate with the female so that bought us a bit of time. We were having to drag off any males that had mounted a female at the same time as trying to get the female to stand up. Some of the girls were man handled into the paddocks to get them away from the boys.
Aggie, Chanel and Silla, bless em, were sitting down for the males which didn't help the situation, also suggests Silla is not pregnant. Antonia and Vanessa did there usual "you are not coming near me". At least Amanda and Ilvija were resisting suggesting they may be pregnant. Poor Lolly and Karla where also chased by the males.
Eventually we got the girls into the paddocks and then locked them inside the alpaca houses and let the boys wander around for a bit to calm down then managed to herd the boys back into their paddock. I think we will both ache tomorrow, never done so much exercise in a long while. Will be ordering fence posts and wire tomorrow.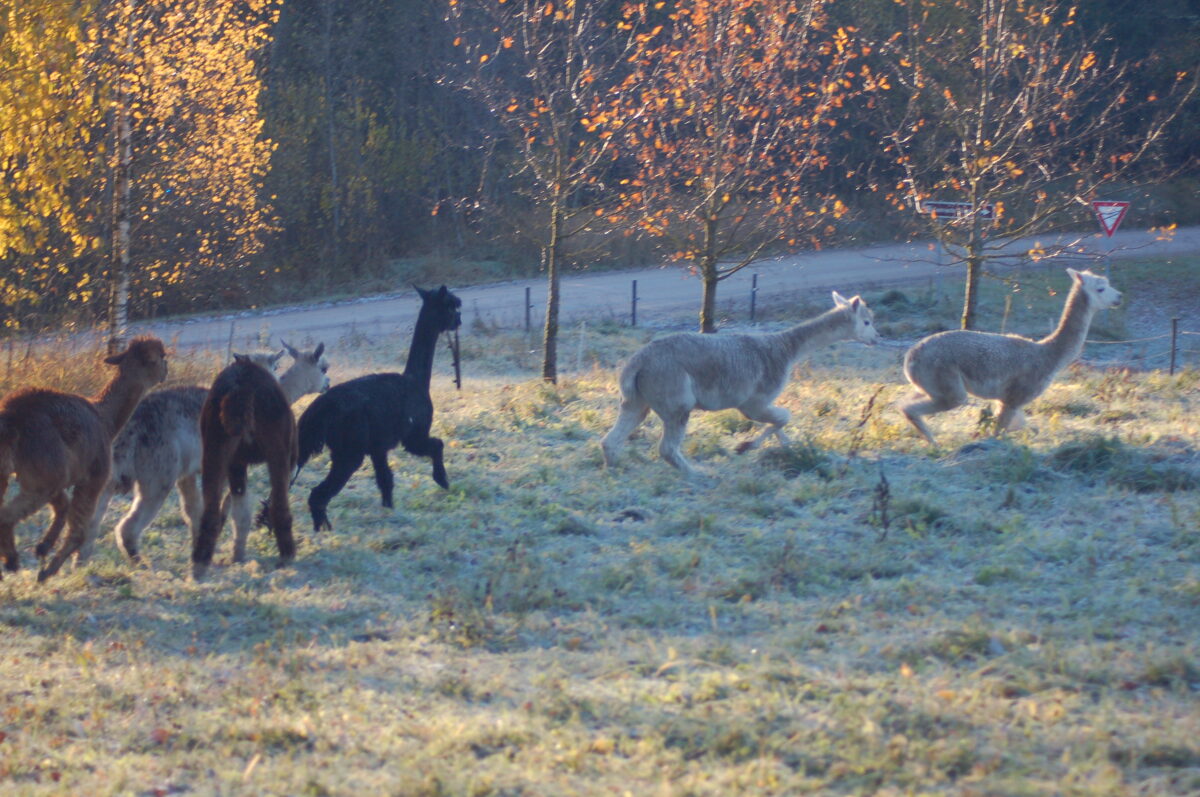 This was a photo from a few days ago of the boys chasing each other but it gives you an idea of the situation this morning. Now add into that 11 females and two humans who are trying to keep them all apart!!! Not much fun......but don't panic!!
No comments
Leave a reply