It is such a great pleasure to watch little Olivers and Pete chasing each other around and annoying the adults, just like their dads used too. Especially when I wasn't expecting any cria this year. I had been concerned about Vanessa as she was older and did look massive. I had been given the contact for another vet reasonably nearby who I spoke to, and they agreed to be "on standby" if there were any problems if I couldn't get hold of our vet. In the end both births were reasonably straight forward. Olivers and Pete are very different in both their face structure and fleece. Pete has a much longer, narrower face and has inherited his dads (Josefs) mad staring eyes, he is also the more nervous of the two. Olivers (aka Olly) has a more rounded face, poor guy gets really bothered with the flies on his eyes, don't know exactly why but he is usually covered in them. Olly looks like he will have a very crimped fleece like his dad, Jakobs, and his grandmother Mari. Whereas Pete's looks much straighter.
We got the fleece test results back for this year and Marvin and Norman have some of the finest fleeces we have ever had, Marvin especially. I did wonder because he did feel very different, very, very soft to the touch. Normans has a very silky feel to it like his mums, Ilvija. Ilvija herself is very odd, normally as an alpaca gets older the fibres get thicker, but with Ilvija she is getting finer??? May have been with being pregnant and then feeding Norman. Hopefully she is pregnant again for next year.
Marvin, Norman, and the two new Suri alpacas Lincoln and Timon have bonded very well. I tell visitors this group are "the special alpacas", since Marvin and Norman have very fine fleeces and Lincoln and Timon are the rare Suri's. I now have the fence wire so soon will be connecting their paddock with the big boys so they can mix.
I am fairly convinced that Lolly is pregnant for next year as her behaviour has changed dramatically. She was very friendly (if not too friendly) and would come up and was happy to be stroked. Now she runs to the other end of the paddock when I go up, just like her mum (Aggie) did when she was pregnant. I just hope and pray she will not be like her mum when it's born, and she will be patient and feed the cria. I don't fancy having to bottle feed another. Karla is a little more "bolshy" than normal, so I suspect she maybe pregnant too. Ilvija did give a spit off to George, but Mari I have no idea. She would do a spit off one time, sit the next, then spit off and sit, so who knows.
It's been a good year for the swallows, there was five hatched in Aggies girls house and when they flew the nest, they laid more eggs and there were another two chicks. There was also five hatched in the boy's house. The storks also seem to have had a good year, when I was cutting hay, I counted 36 following the tractor.
It has not been a good year for hay though, with the very dry first half of the year the grass has not grown. This year I got 44 bales from the ski hill and last year 270. The last bad year was 2018 and we got 145. I do have about 80 bales left over from last year so in total have around 200, we need around 350 for the year!!!!!!
Lots and lots of photos this time.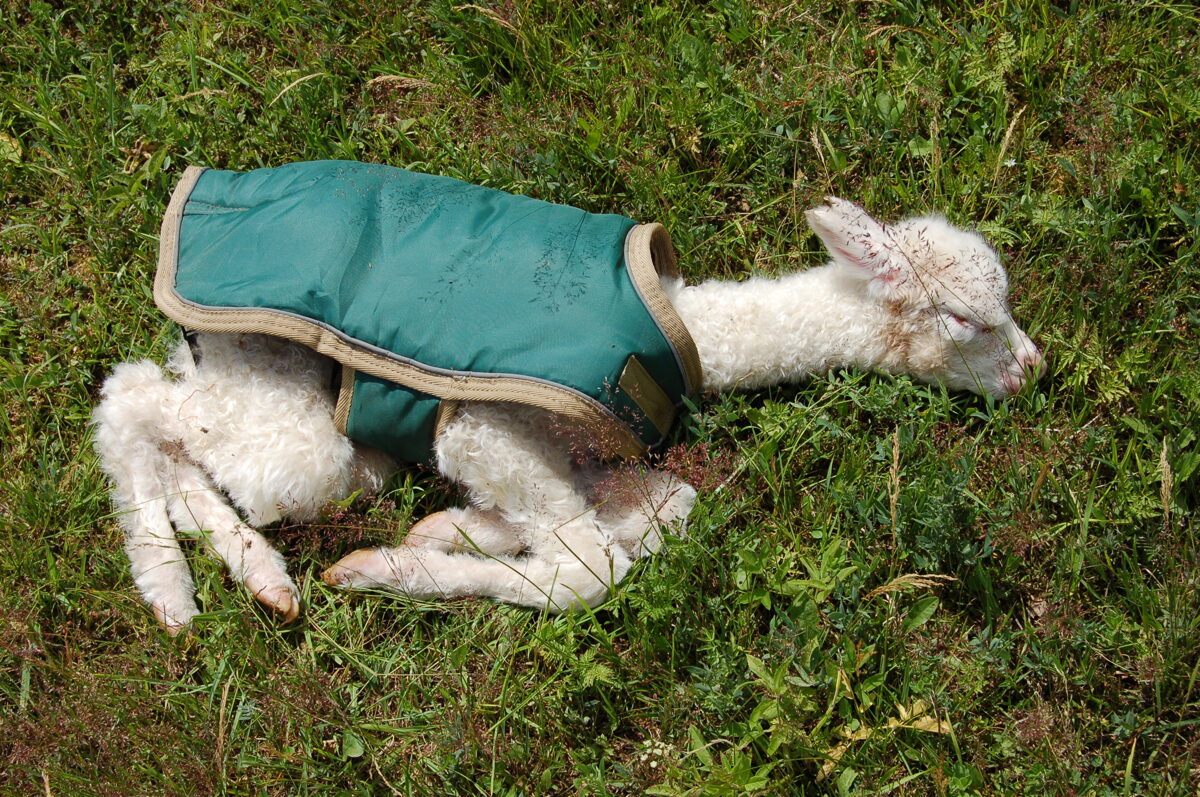 Olivers at one day old in his coat as it was cold. The brown mark under his ear is not dirt it's his natural colouring.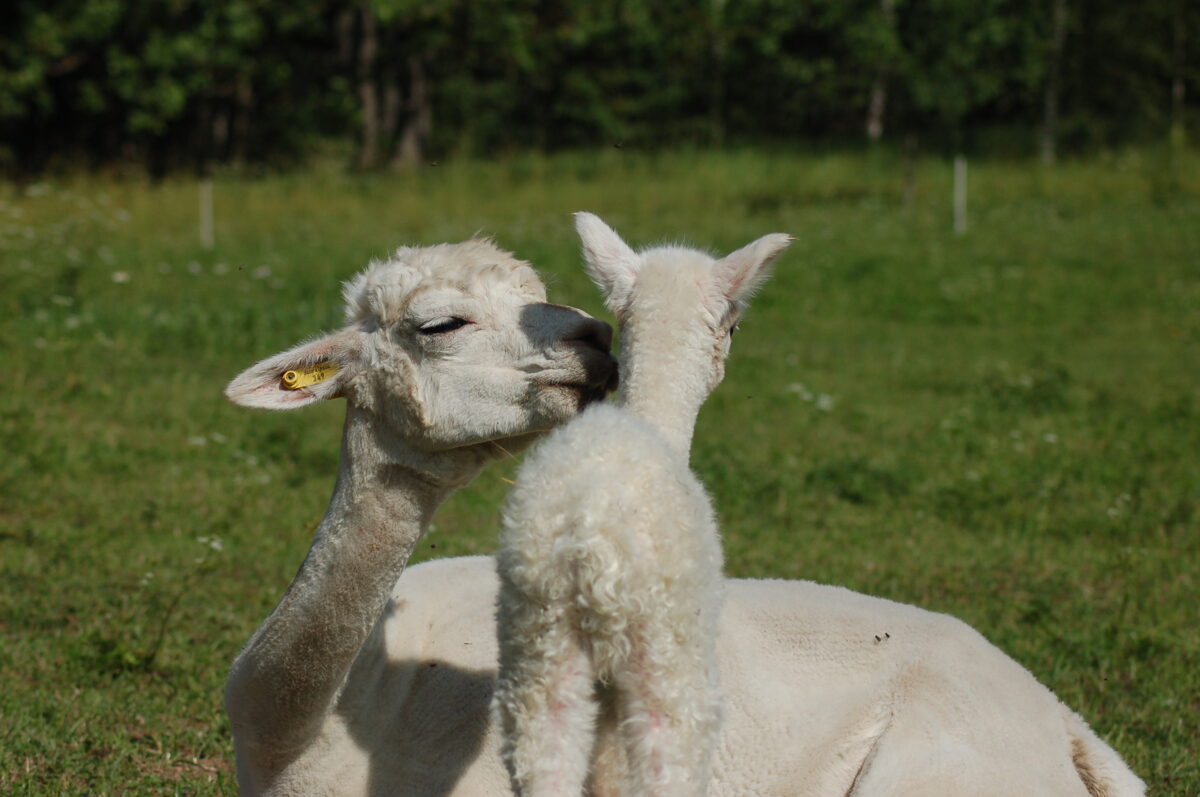 Olivers and his mum, Silla.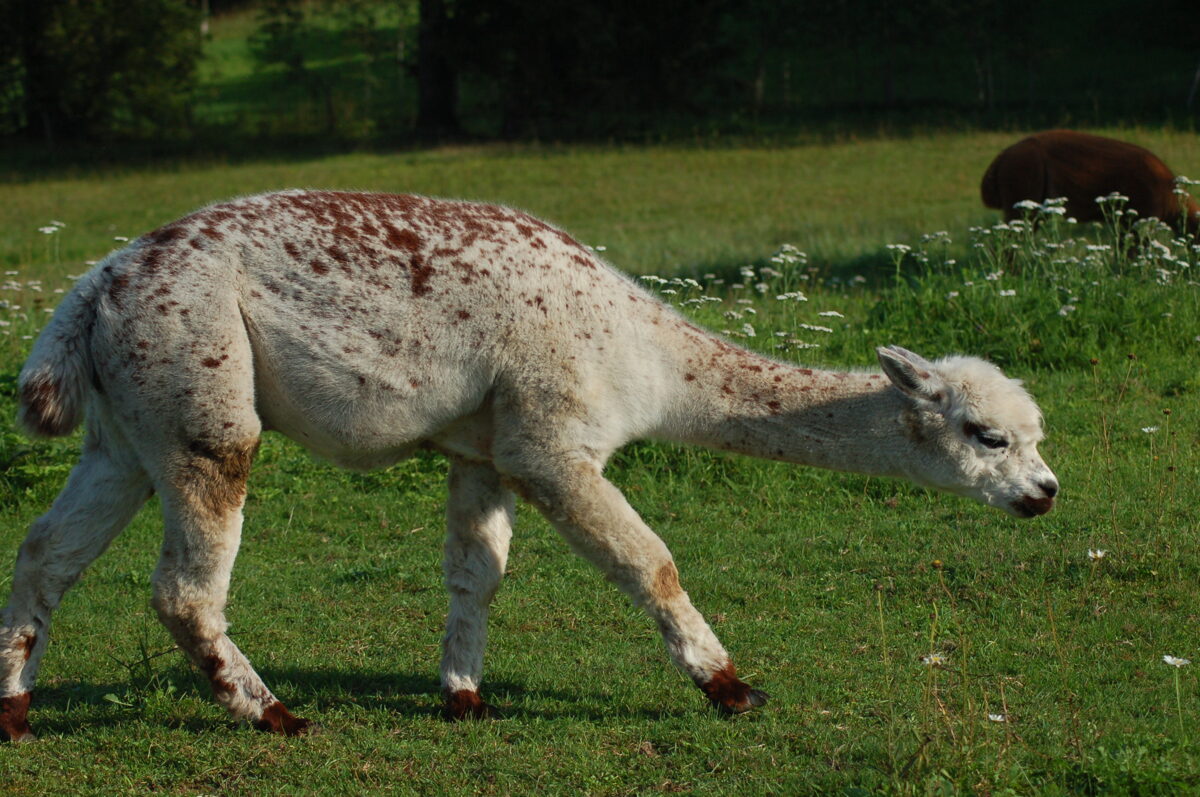 Jakobs is Olivers dad.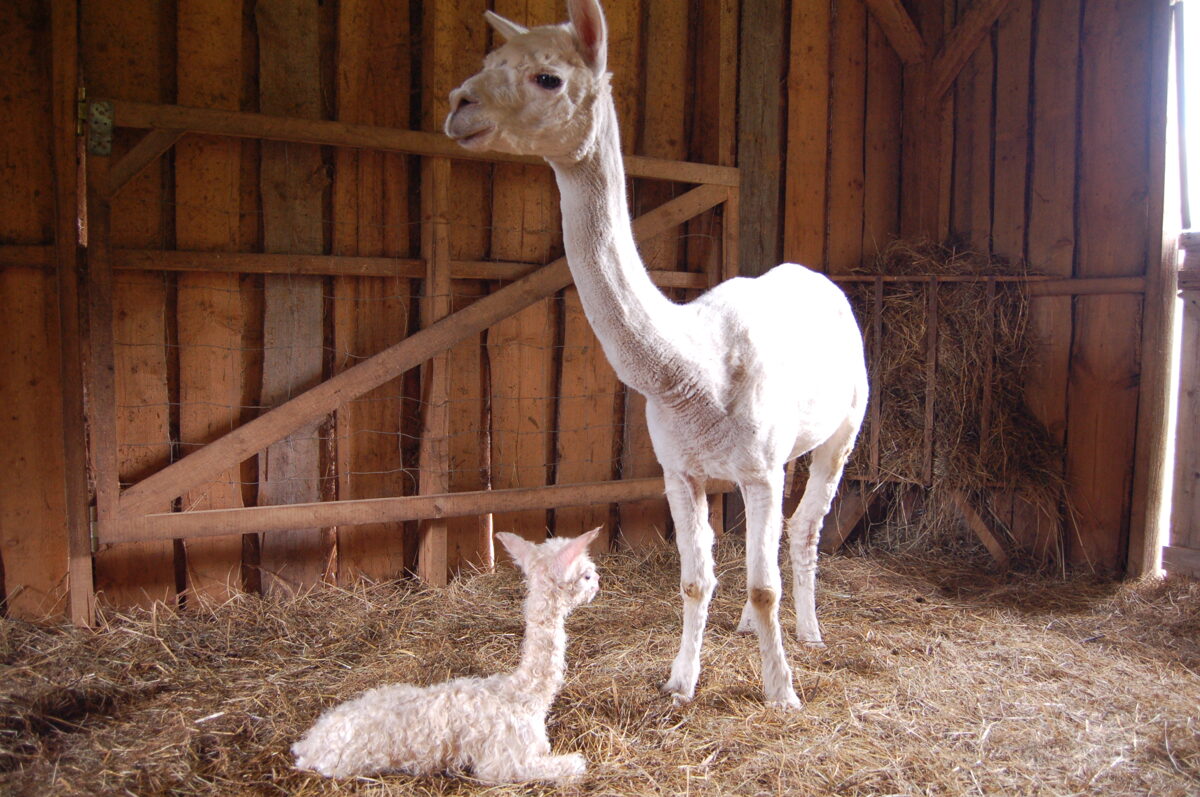 Vanessa with her new born, Pete. I was a bit concerned with Vanessa as she is getting old and she was rather large, but all went well.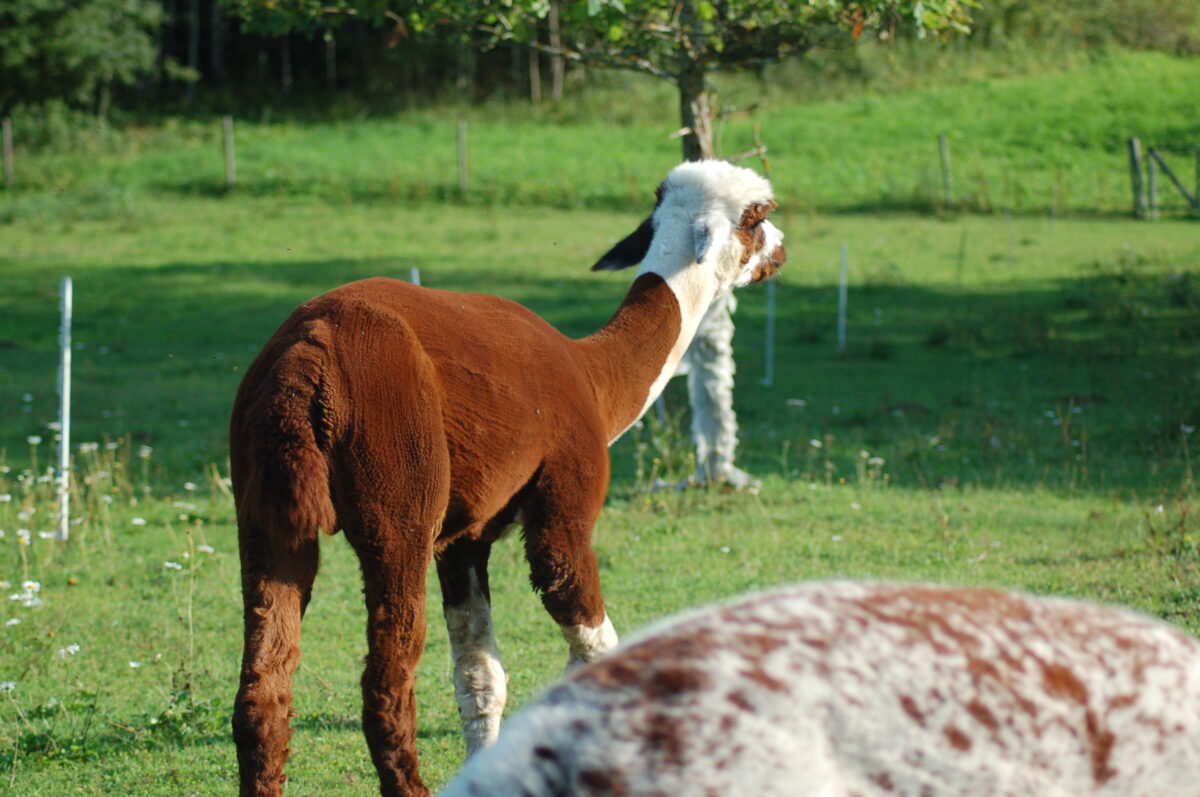 Josefs is Pete's dad.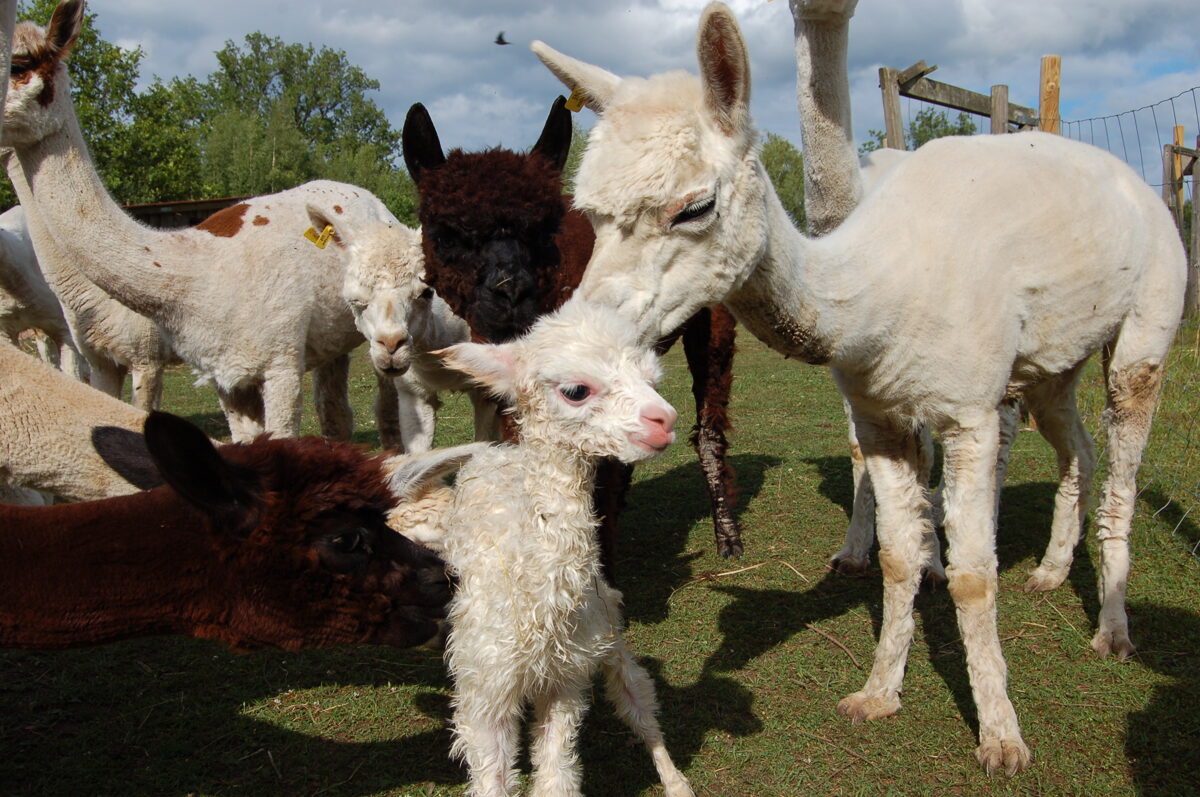 Pete gets to meet the rest of the girls.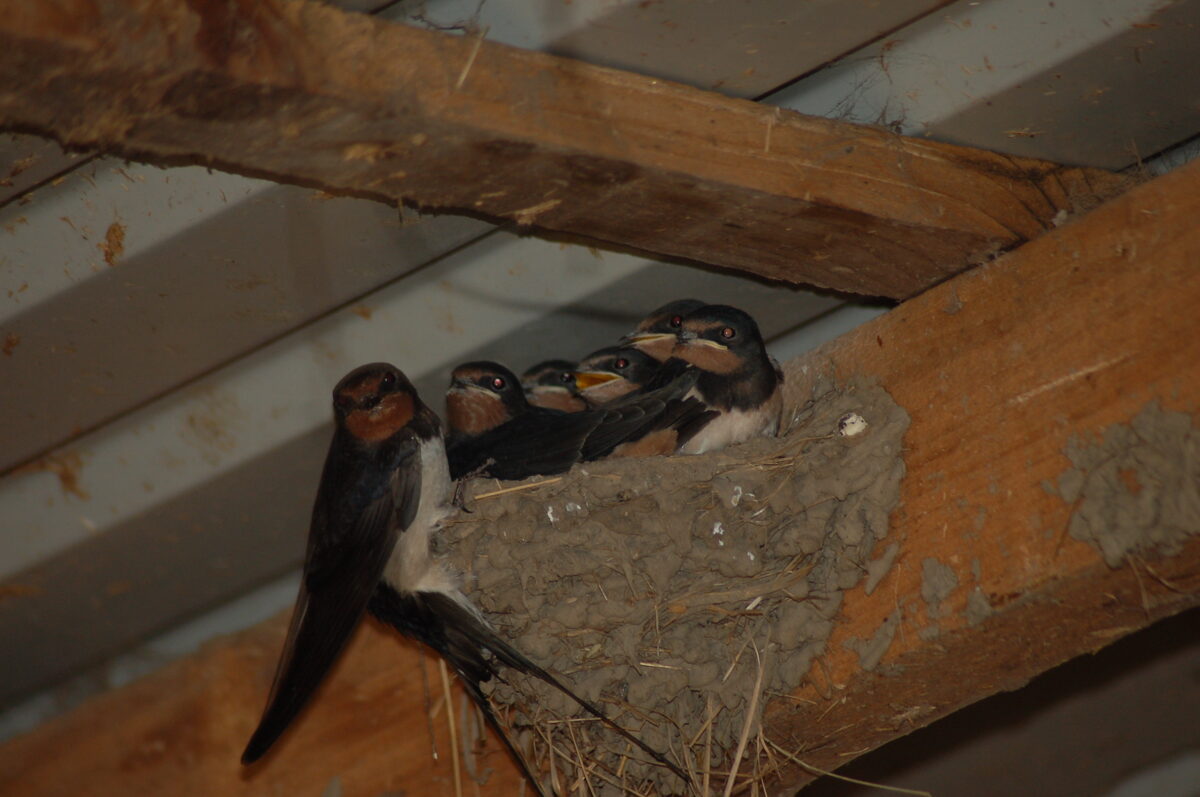 It's been a good year for the swallows too. There was a group of five hatched in the boys and five in the girls house. Then another two hatched in the girls house.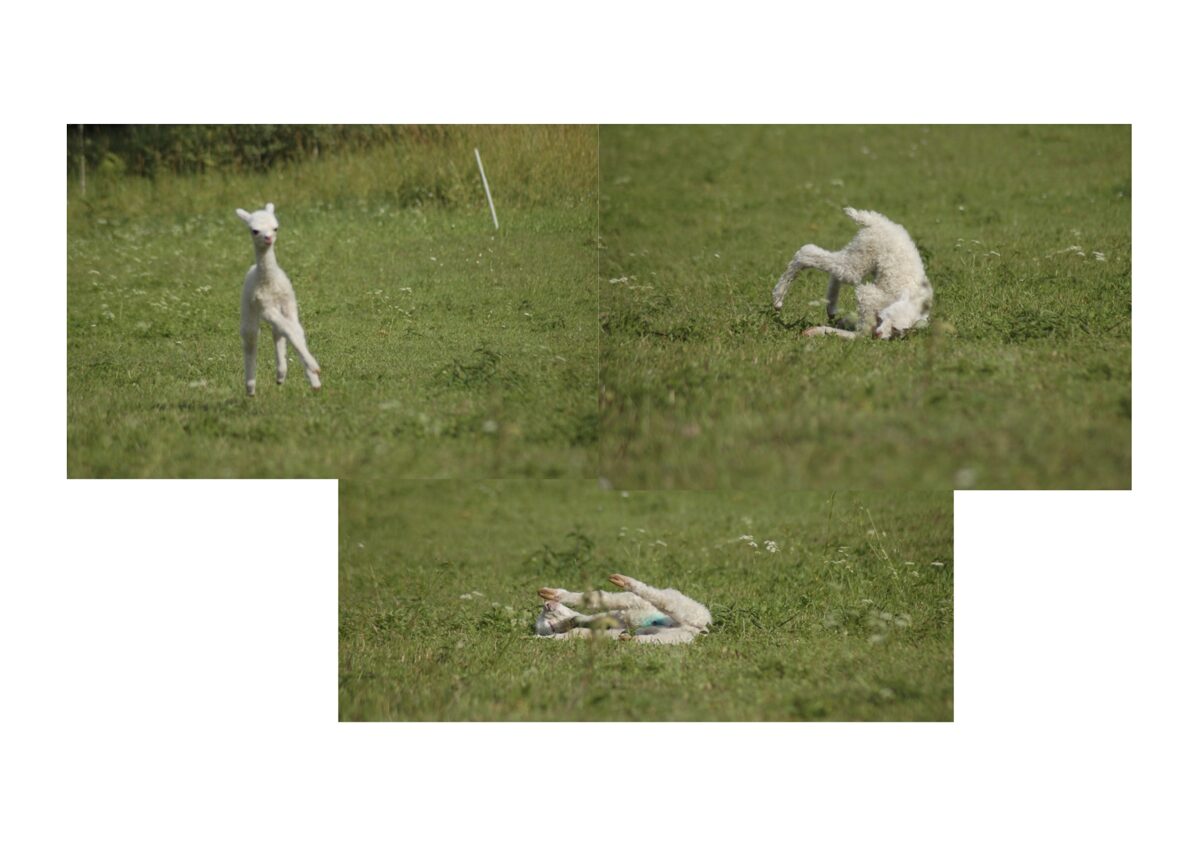 This is little Olivers on his first day having a run around, but he tripped and took a tumble.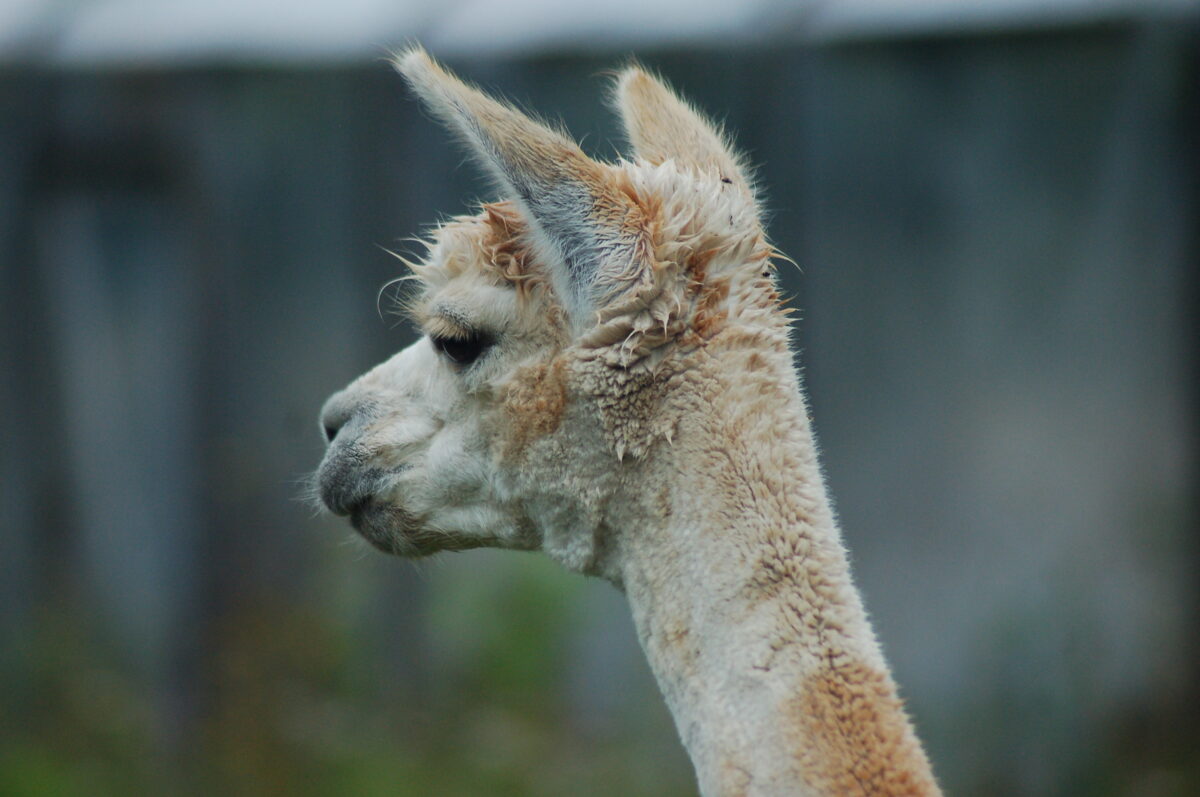 This is my usual view of Lolly now, she used to always come up to me, now she keeps out of my way. I think she might be pregnant, which would explain the change. Her mum, Aggie, was exactly the same.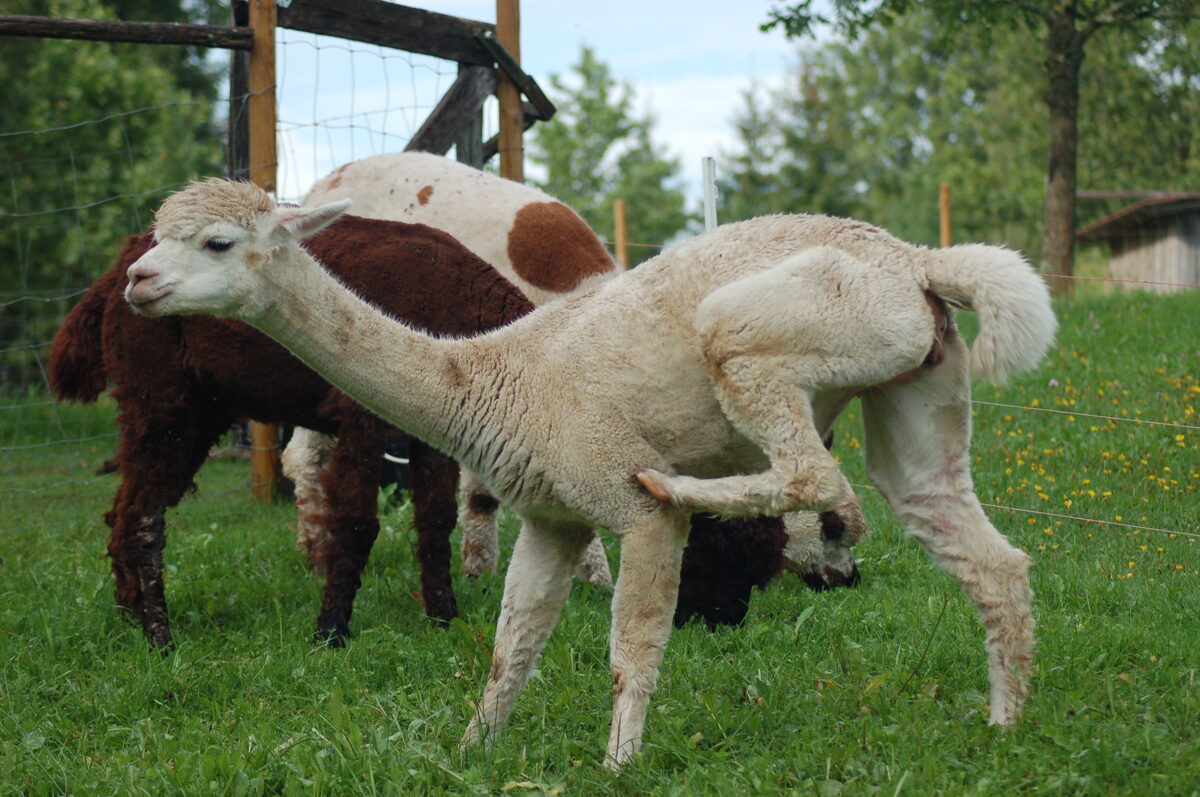 Karla is a little more of a "madam" than usual too. I suspect she may be pregnant as well.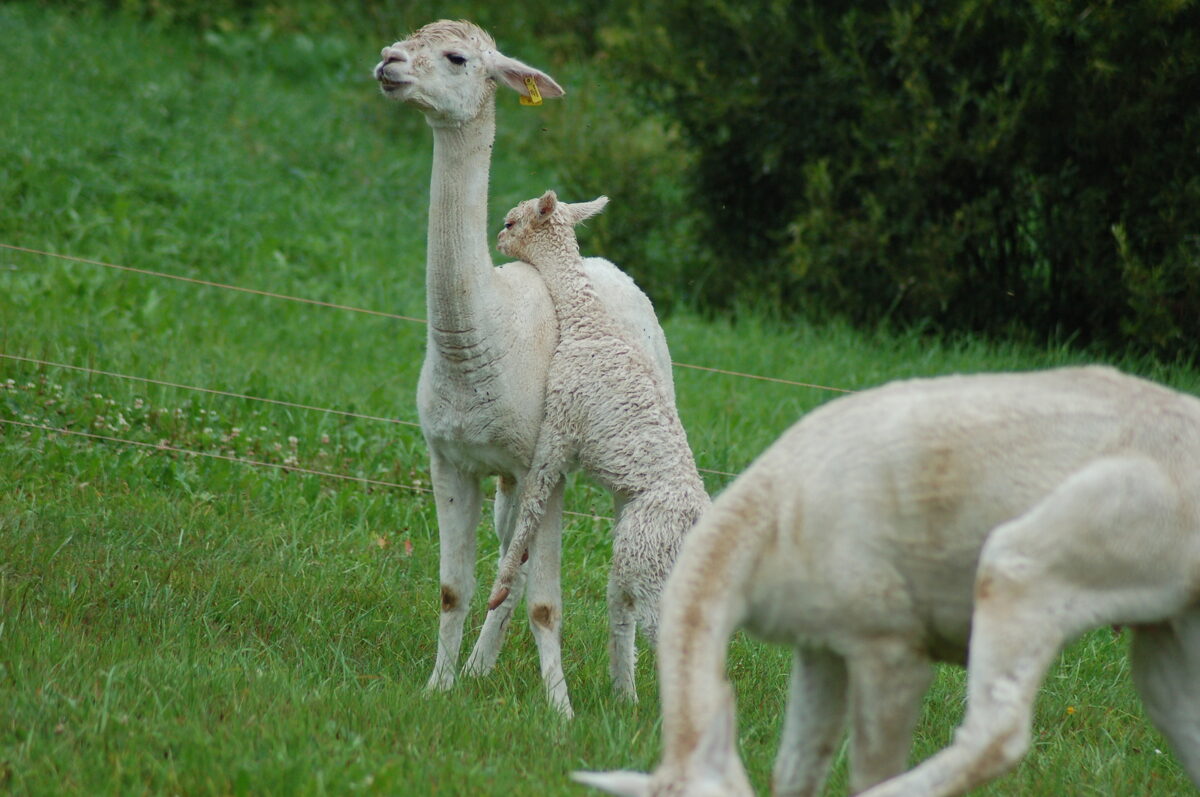 Come on aunty Valeria lets play, asks Olivers.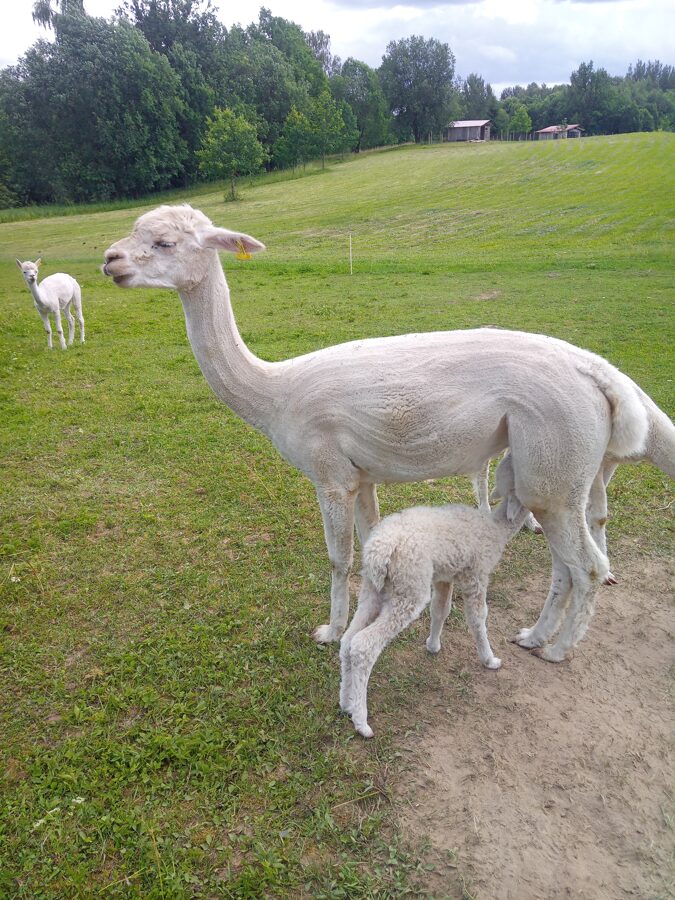 Aunty Valeria has also taken on the roll of "comfort feeder" for Olivers. She will let him go under to feed, even though she isn't producing any milk.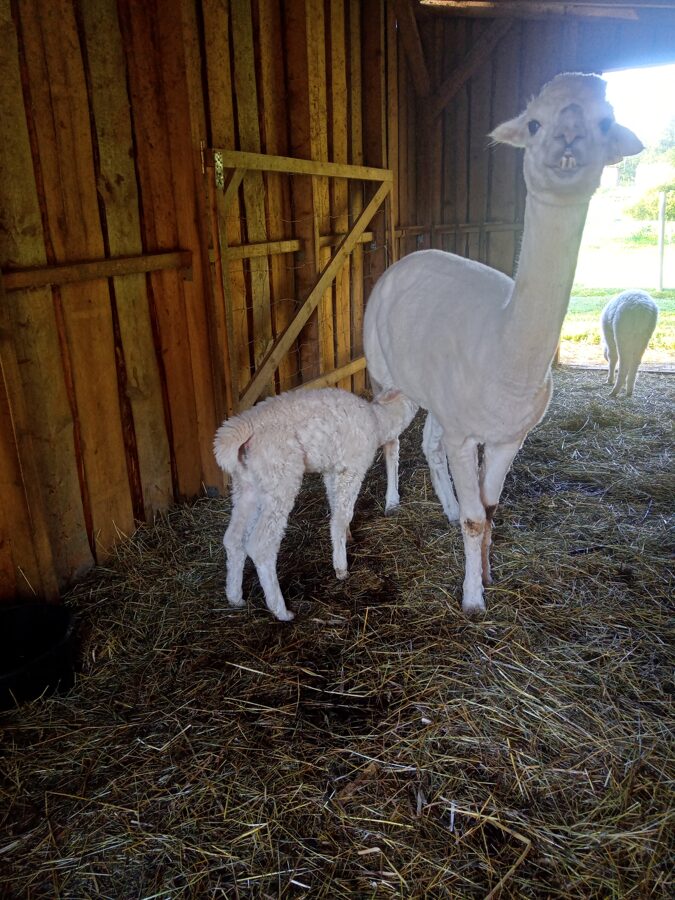 I have only once seen her do it with Pete though.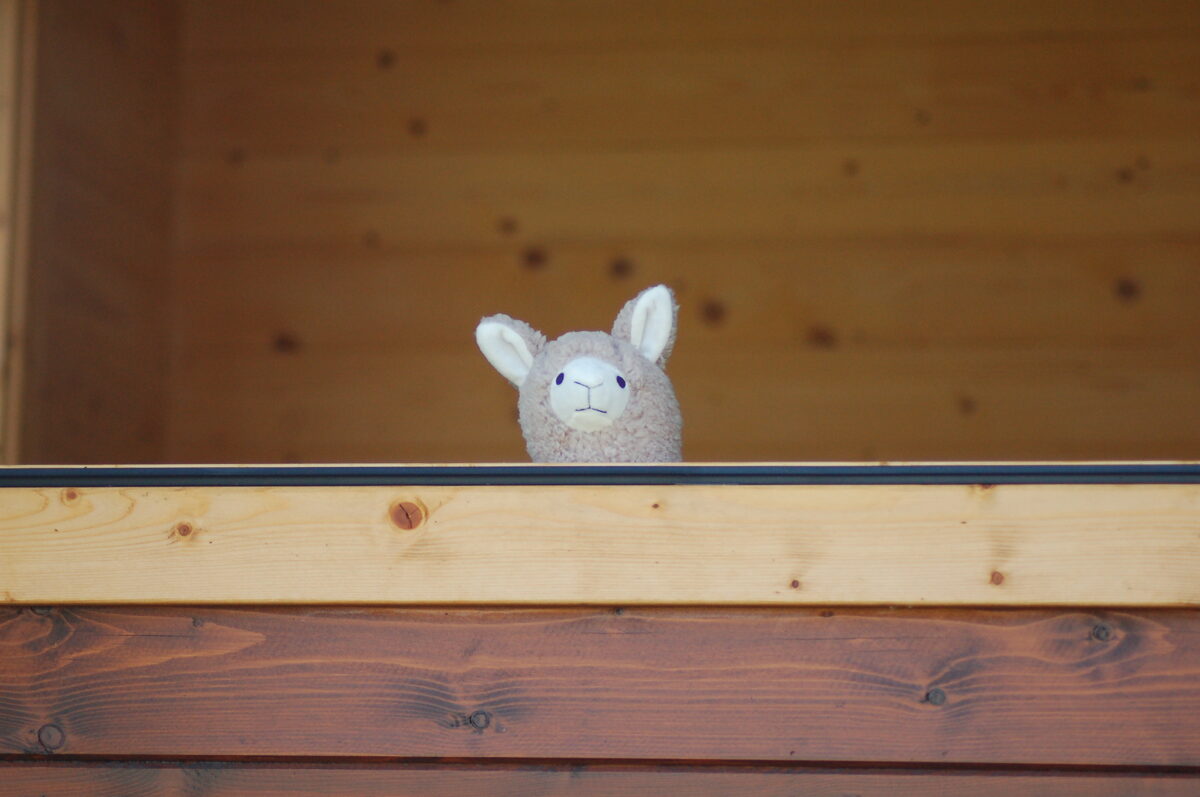 A friend bought us this toy Llama, it has pride of place in the window of the summer house acting as a guard Llama.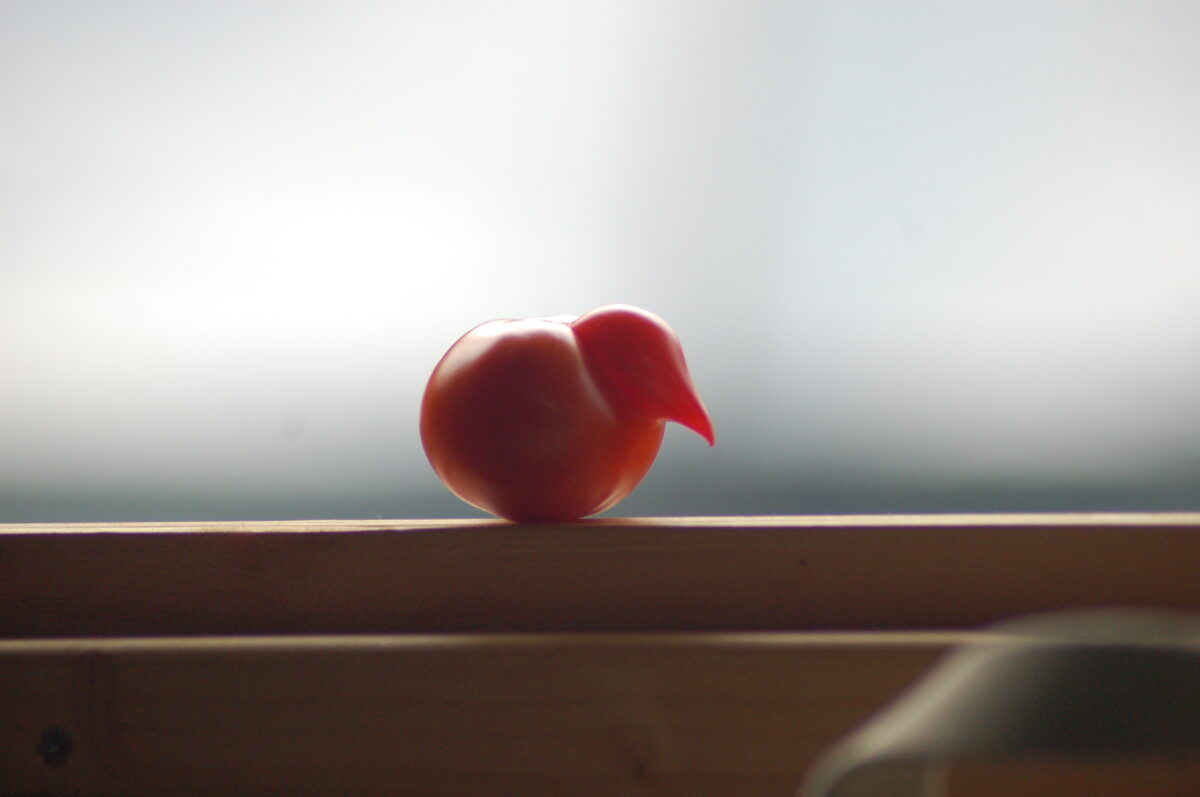 This tomato looks so much like a baby bird.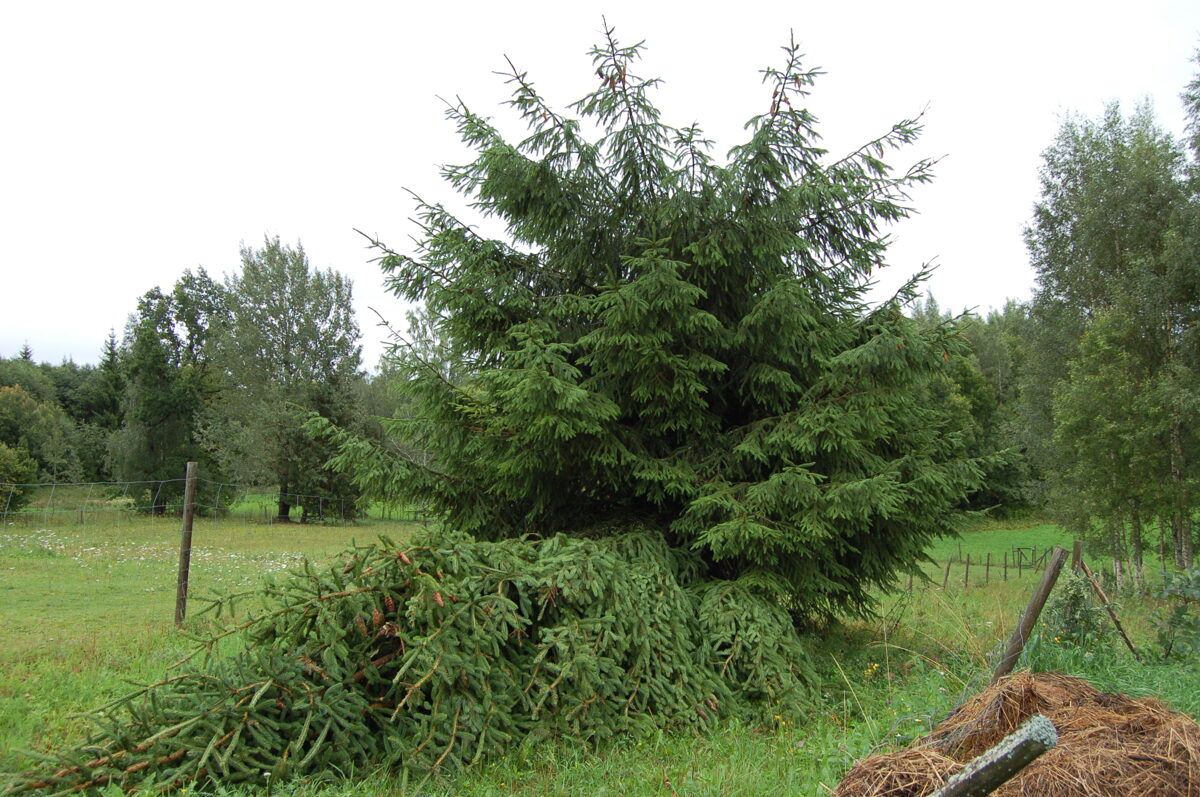 The storm we had snapped this large spruce tree in half.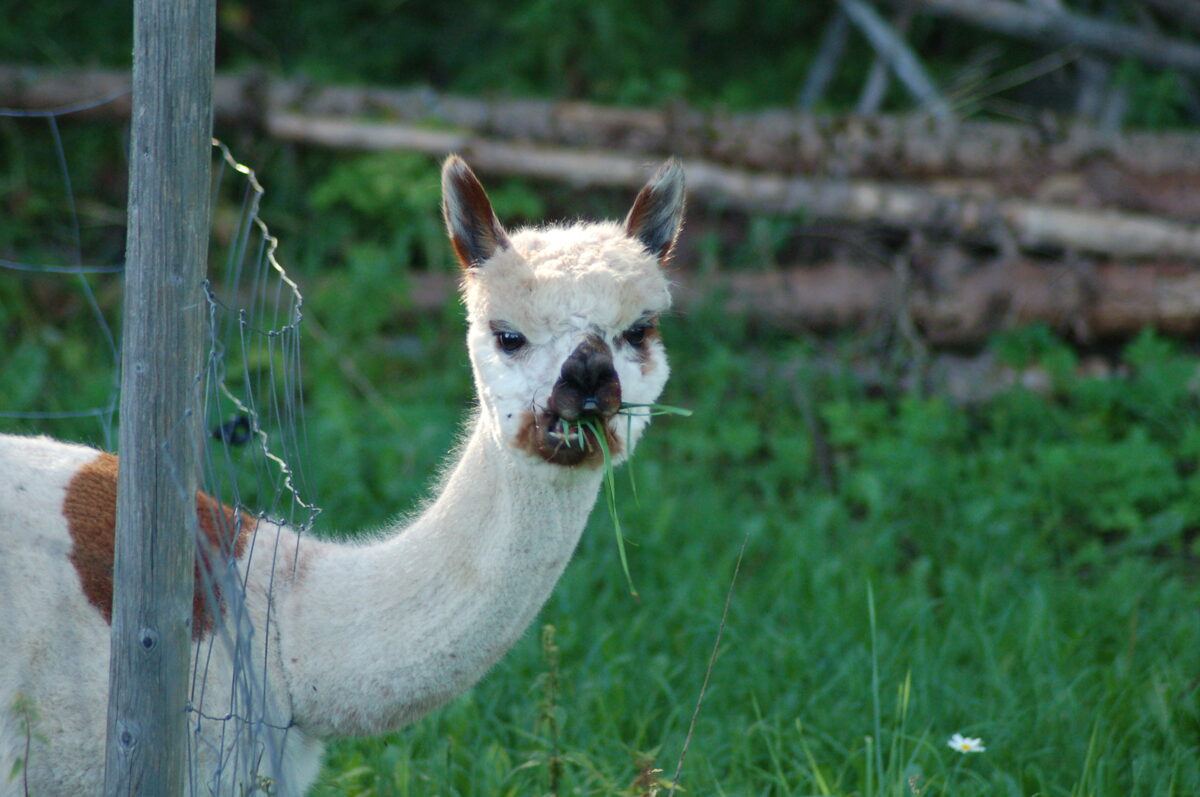 Mari is at it again, eating through the fence.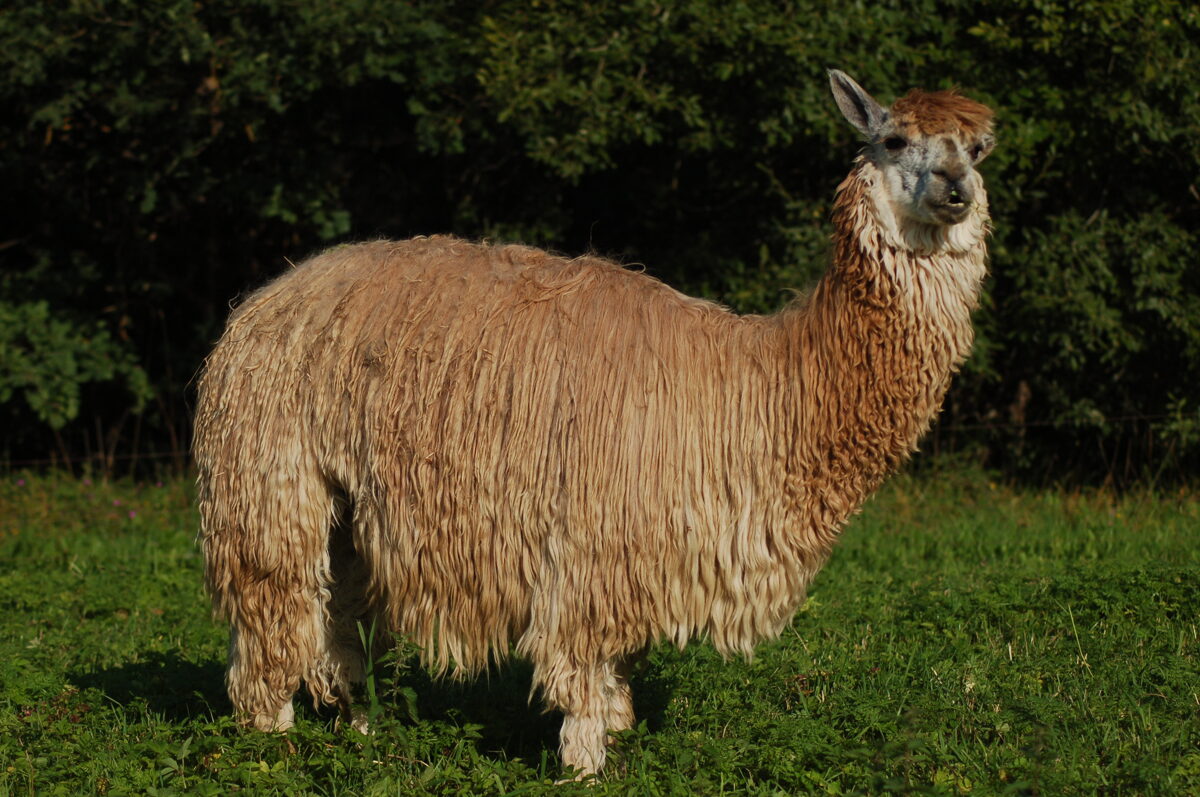 I may regret not shearing Lincoln this year as his fleece is getting rather long, I will probably have to trim it before the snow comes.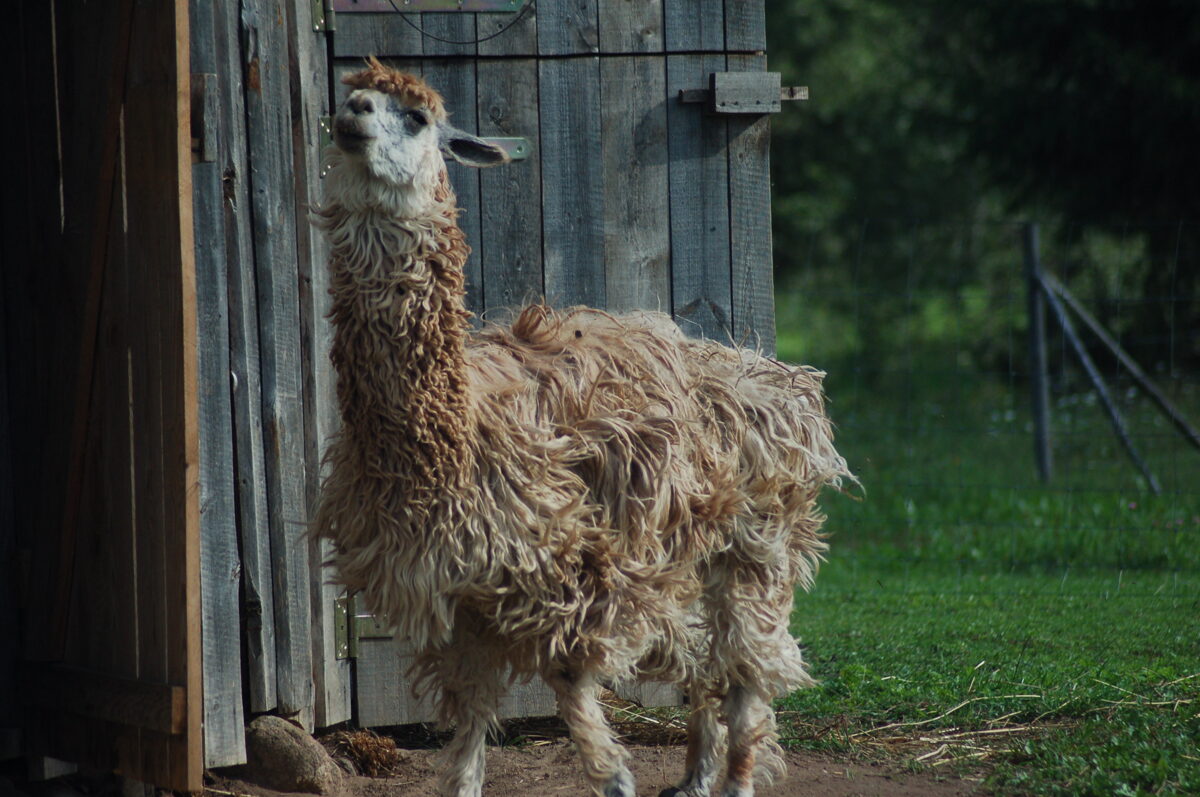 Lincoln having a shake.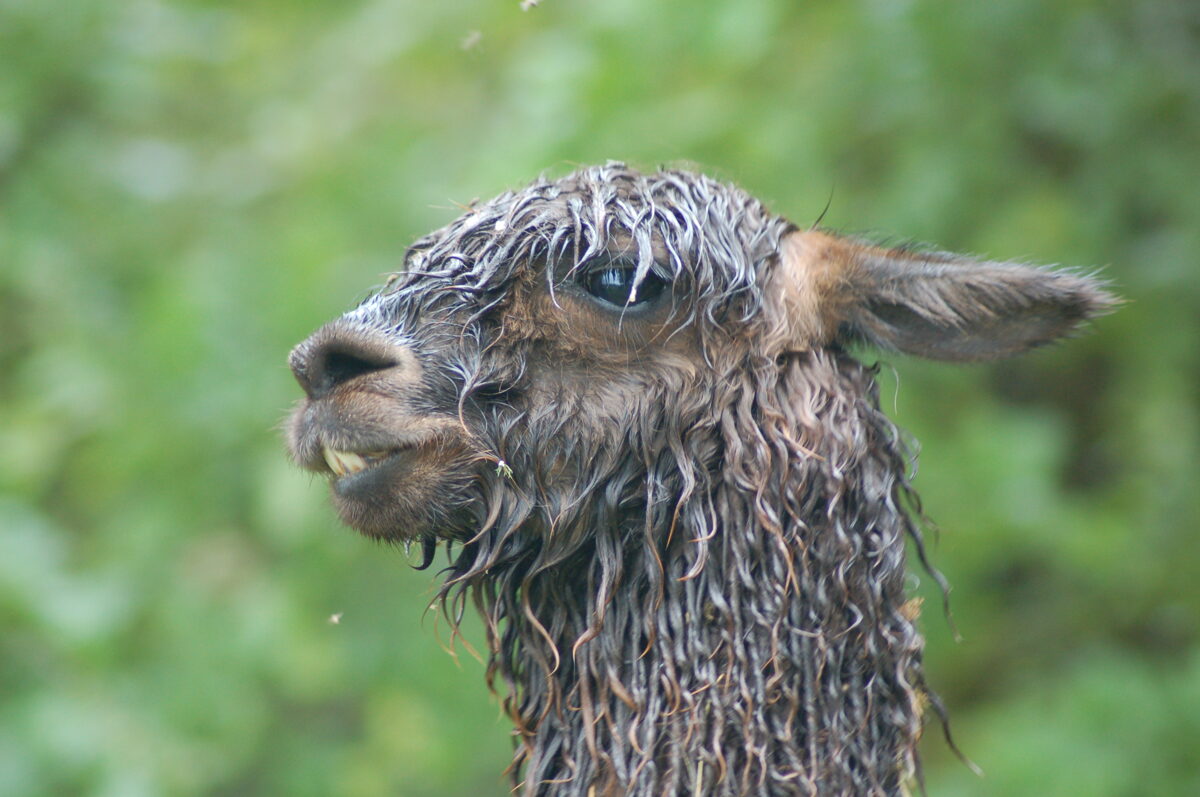 Timon having a flat hair day.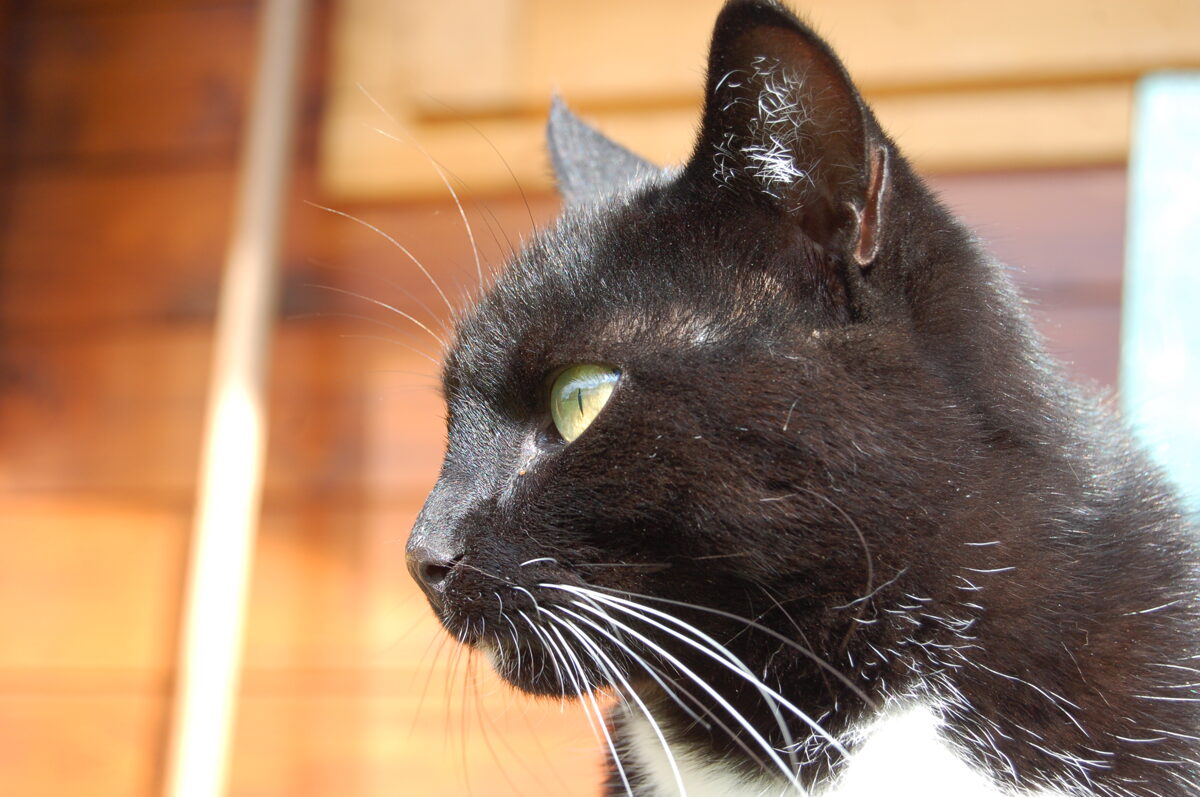 Rocket Ron is still around (as is Betty), but we haven't seen GT for months now.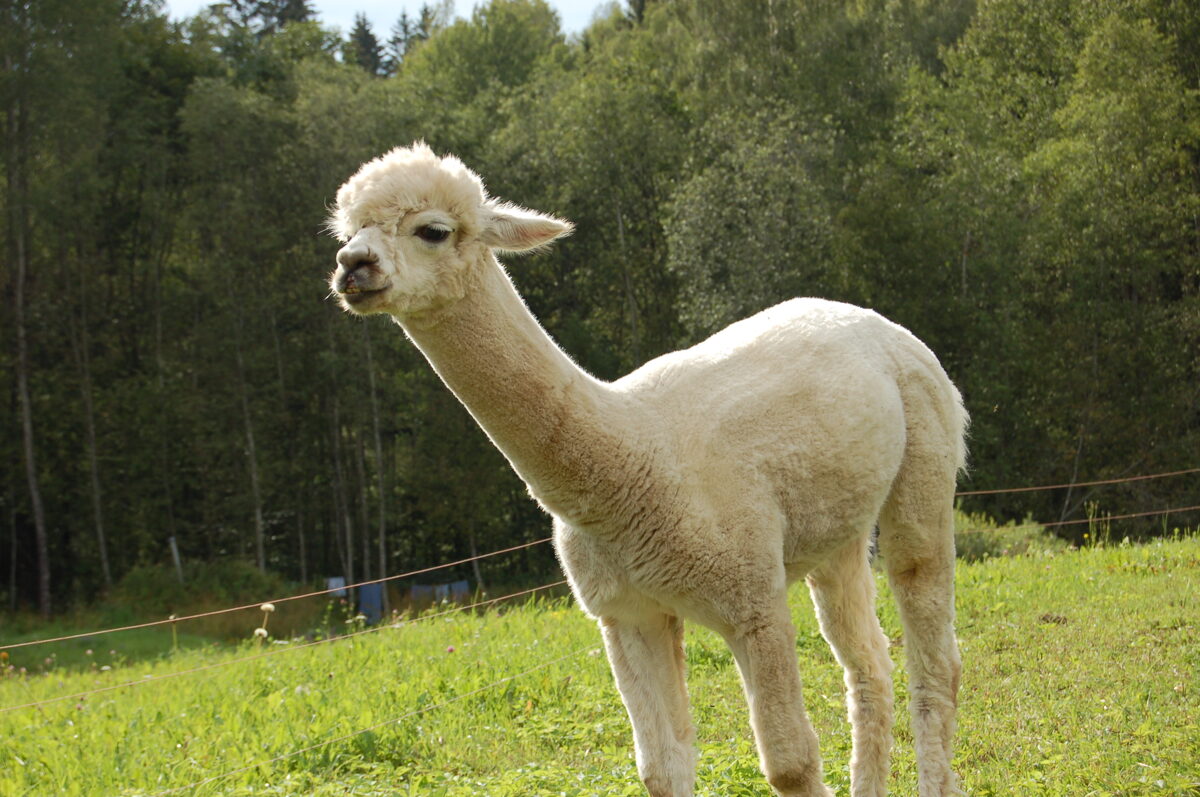 Marvellous Marv turned out to have the finest fleece we have ever had, he feels so different.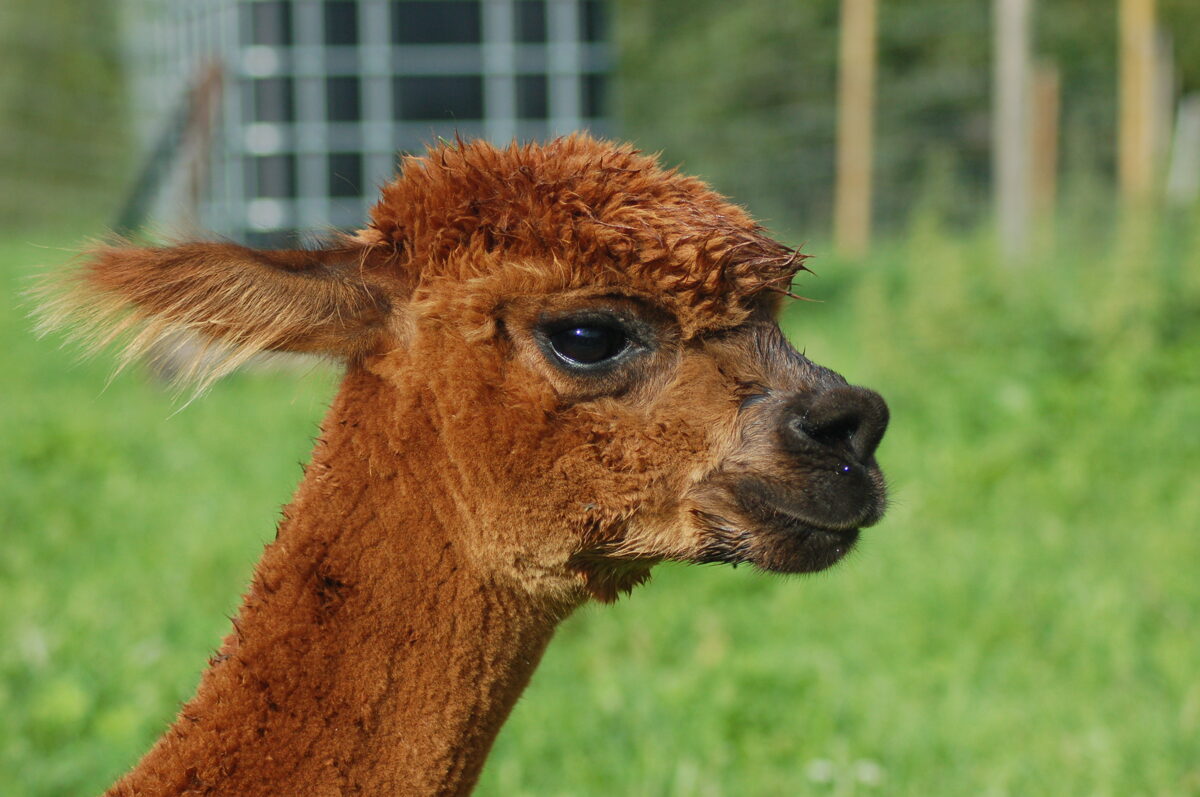 Norm has inherited the very silky feel from his mum Ilvija.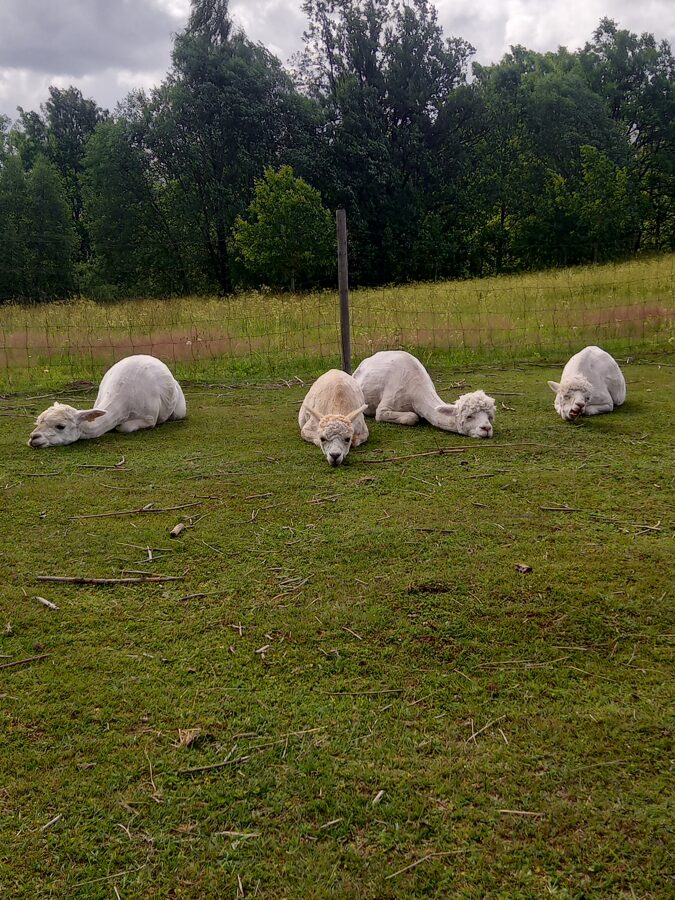 The annual general meeting of the miserable alpaca club......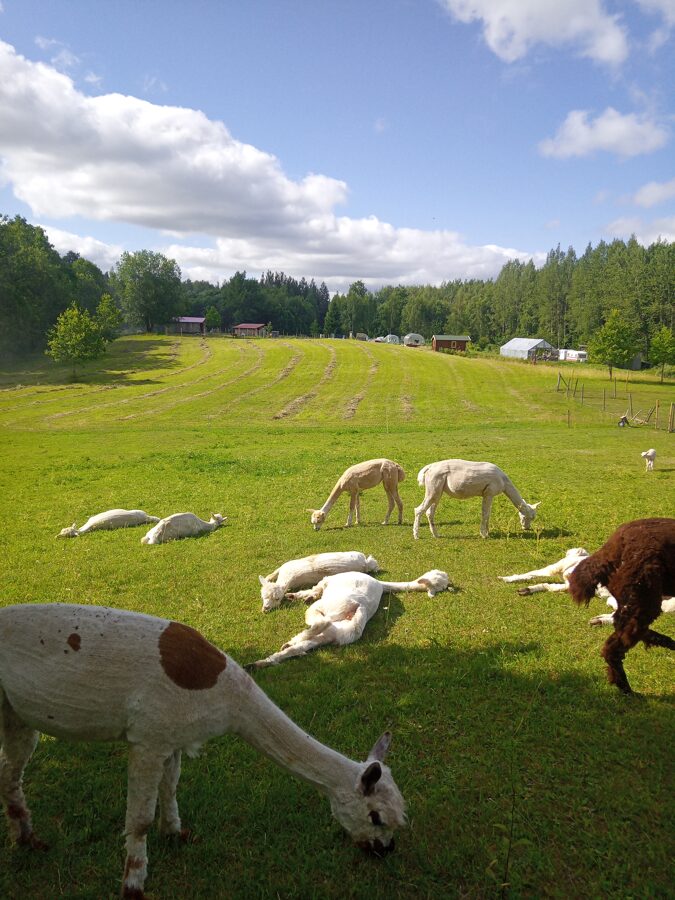 Let's play spot the hay waiting to be baled. As you can see there is not a lot.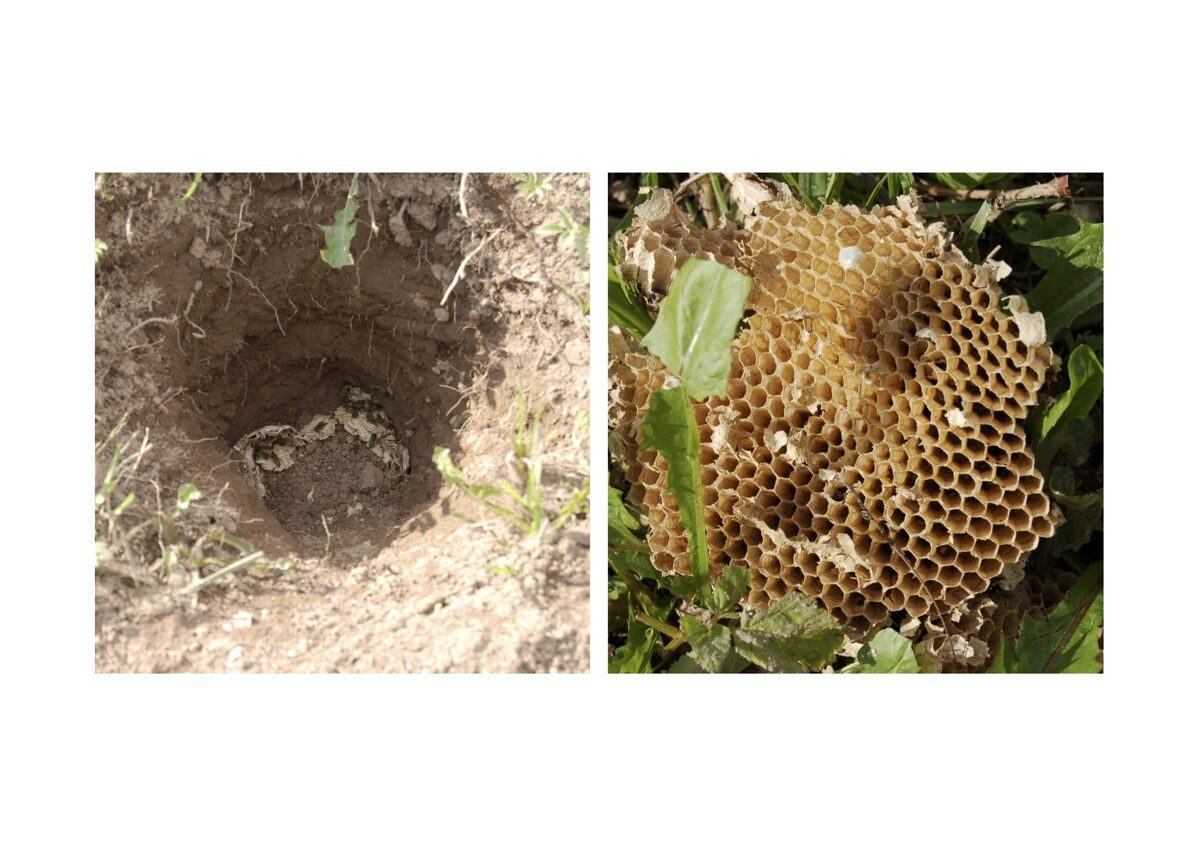 Something has been digging up all the wasps nests (a badger or pine Marten we suspect). The holes can be quite deep.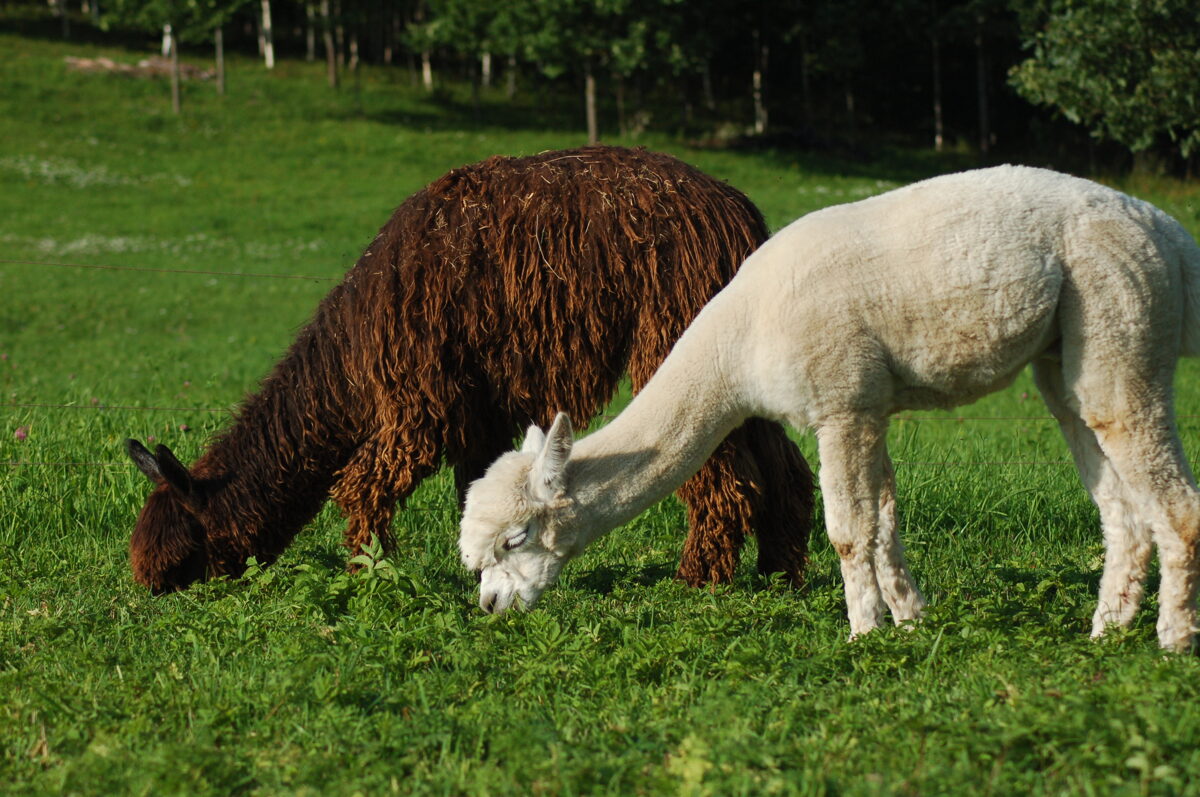 Marv and Timon side by side showing the difference between the Huacaya type (Marv) and the Suri type (Timon)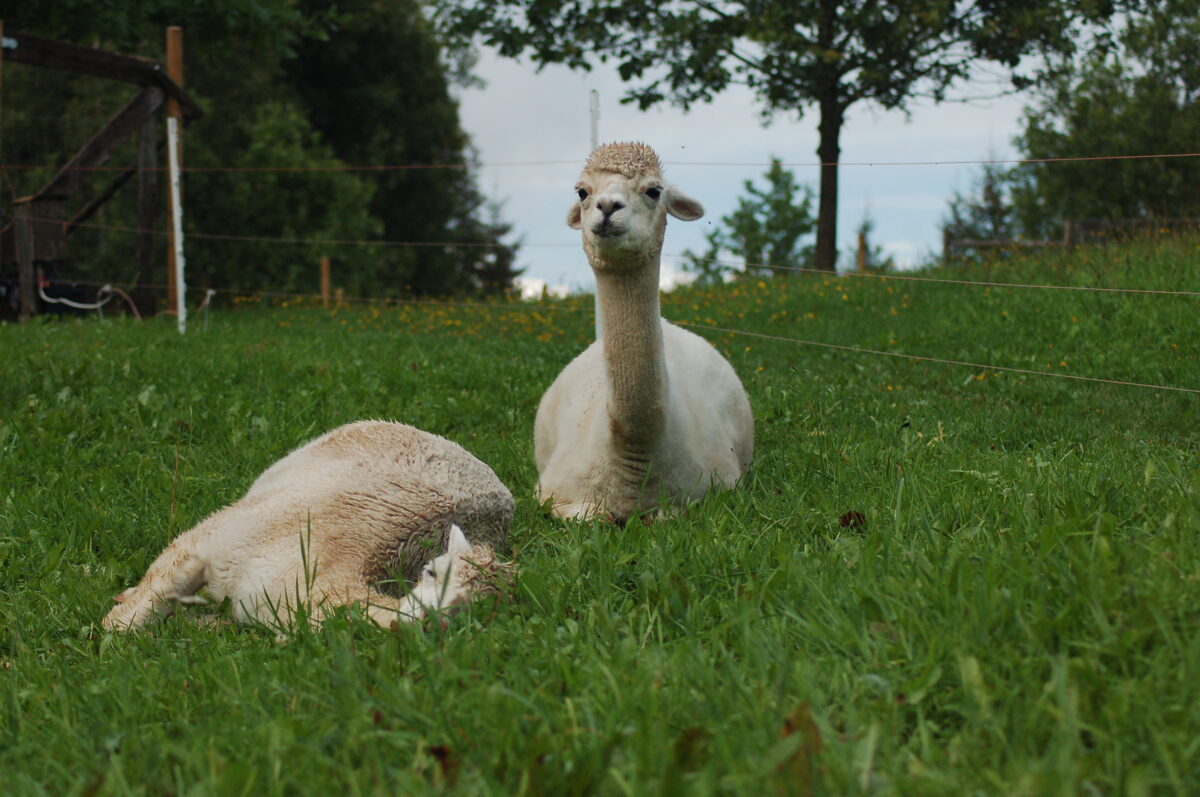 Silla and Antonia having a relaxing day.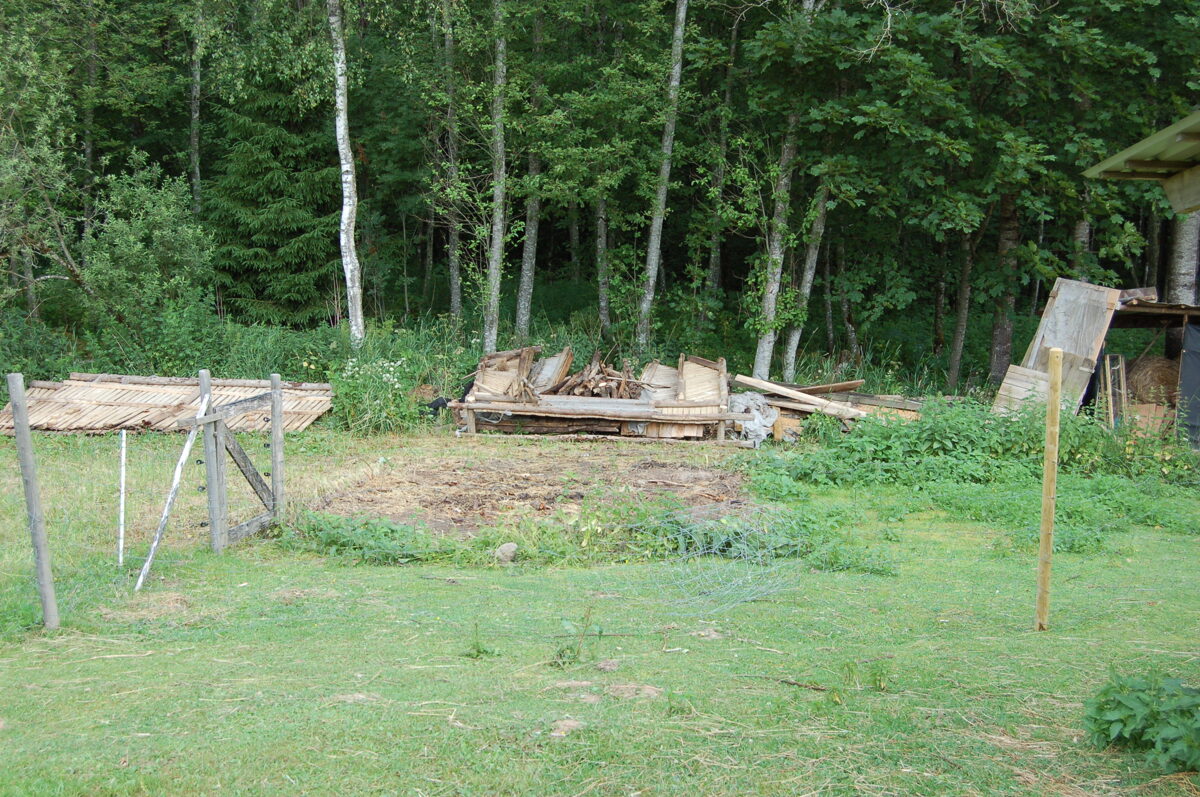 I finally demolished the original house our first boys went into 11 years ago. It was used as a hay store and the roof had collapsed and it looked like it was in imminent danger of falling over.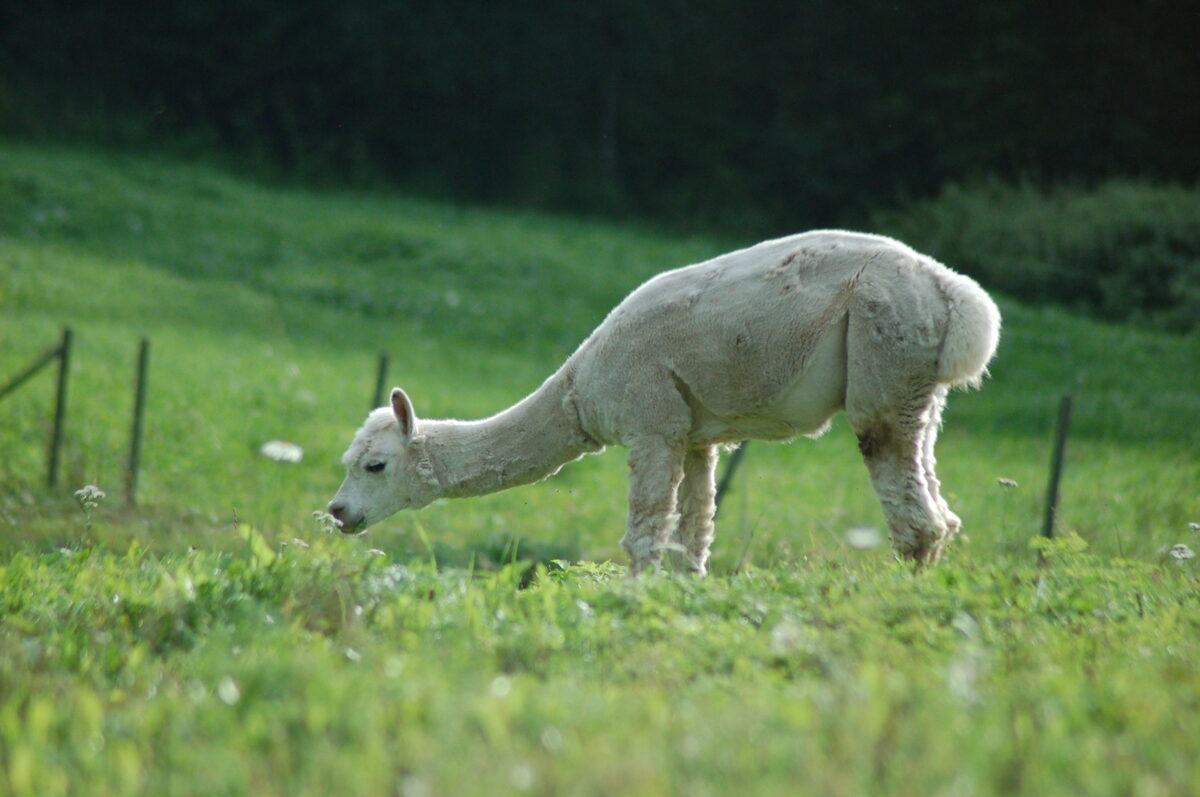 Speaking of the original boys, this is Tellus the only one left of our first three boys, he is 16 this year, still the boss though.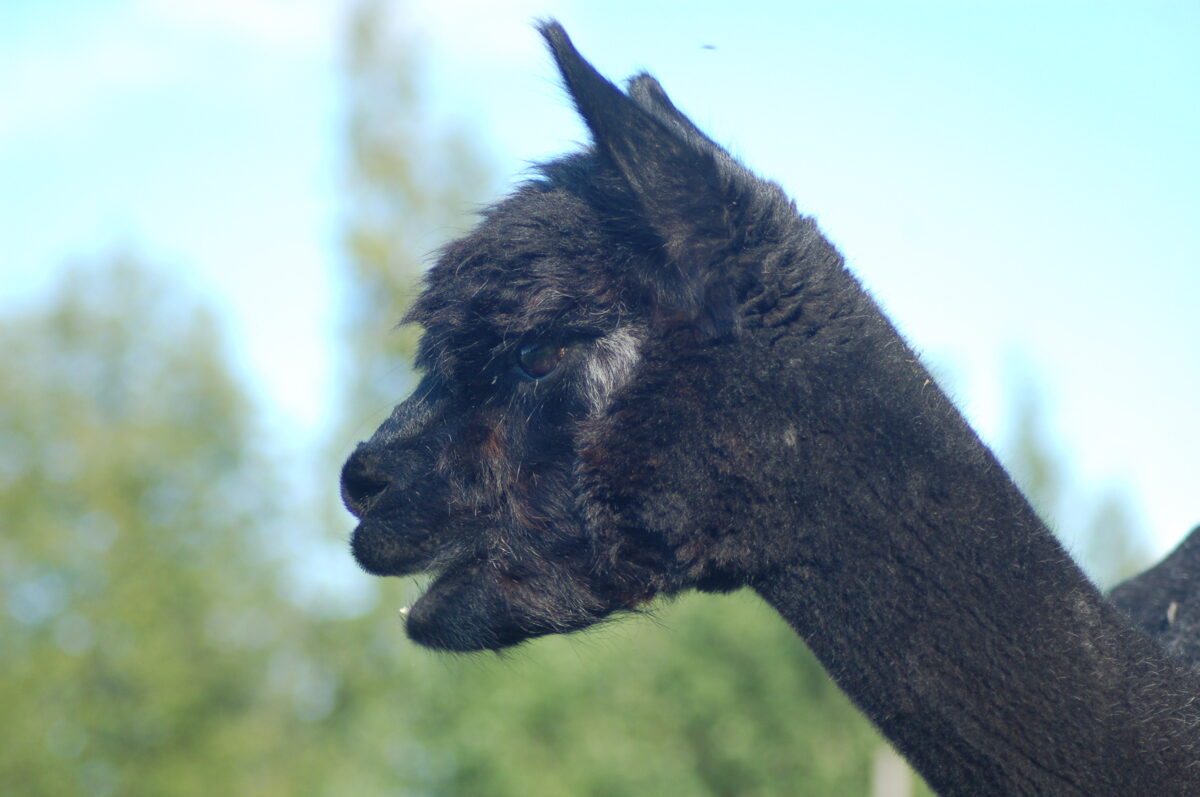 Mr.P. is nine this year and is getting more and more grey each year.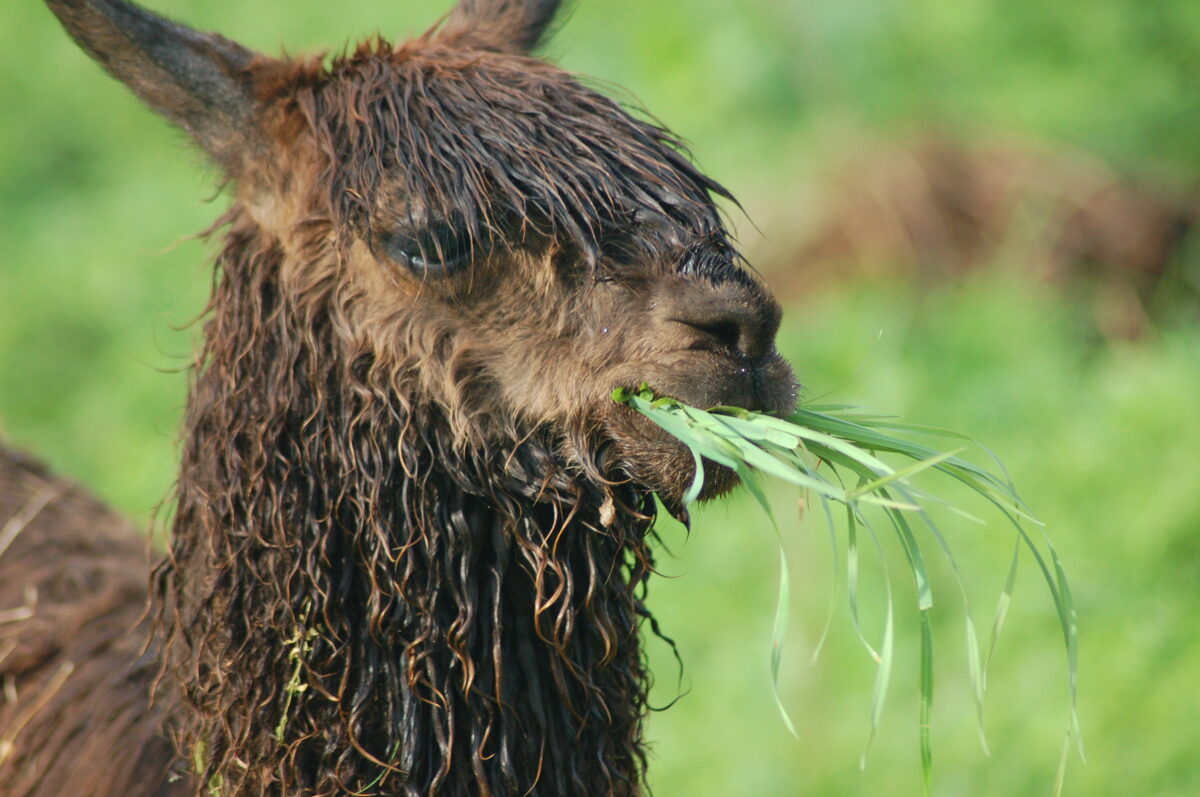 Timon enjoying a big mouthful of grass.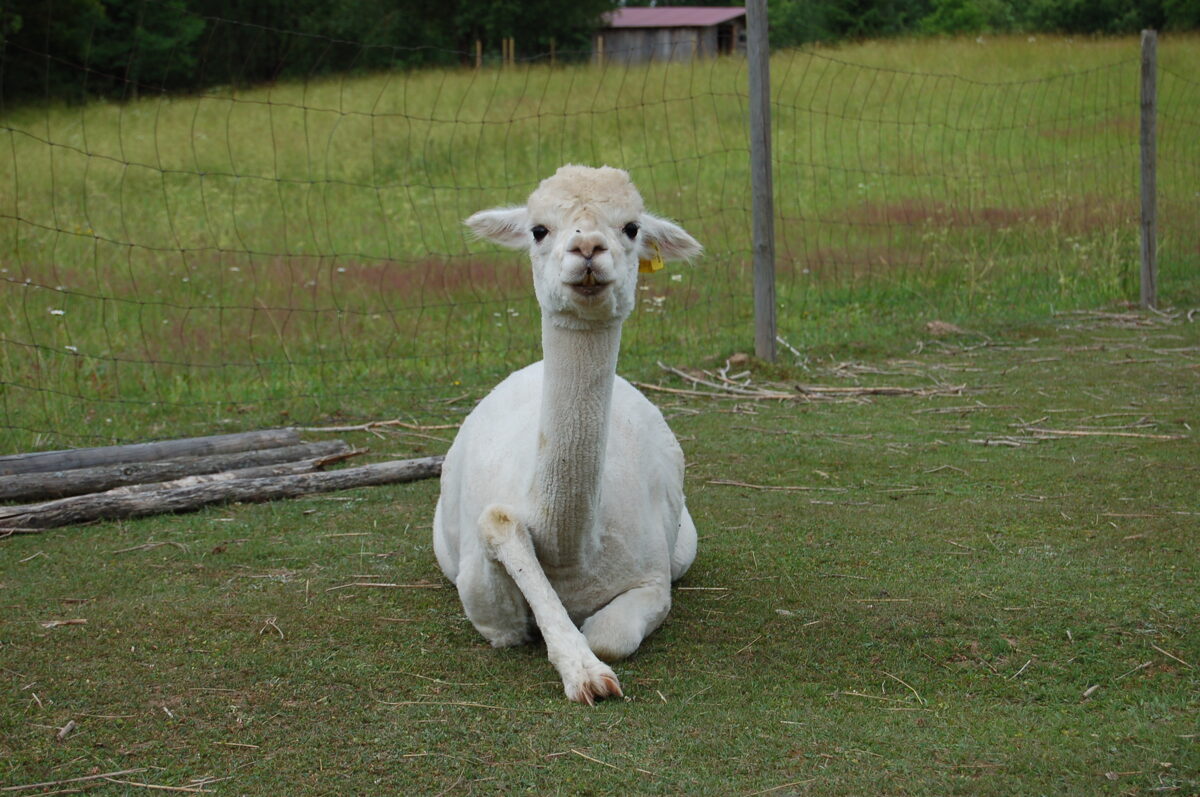 Valeria sitting all prim and proper.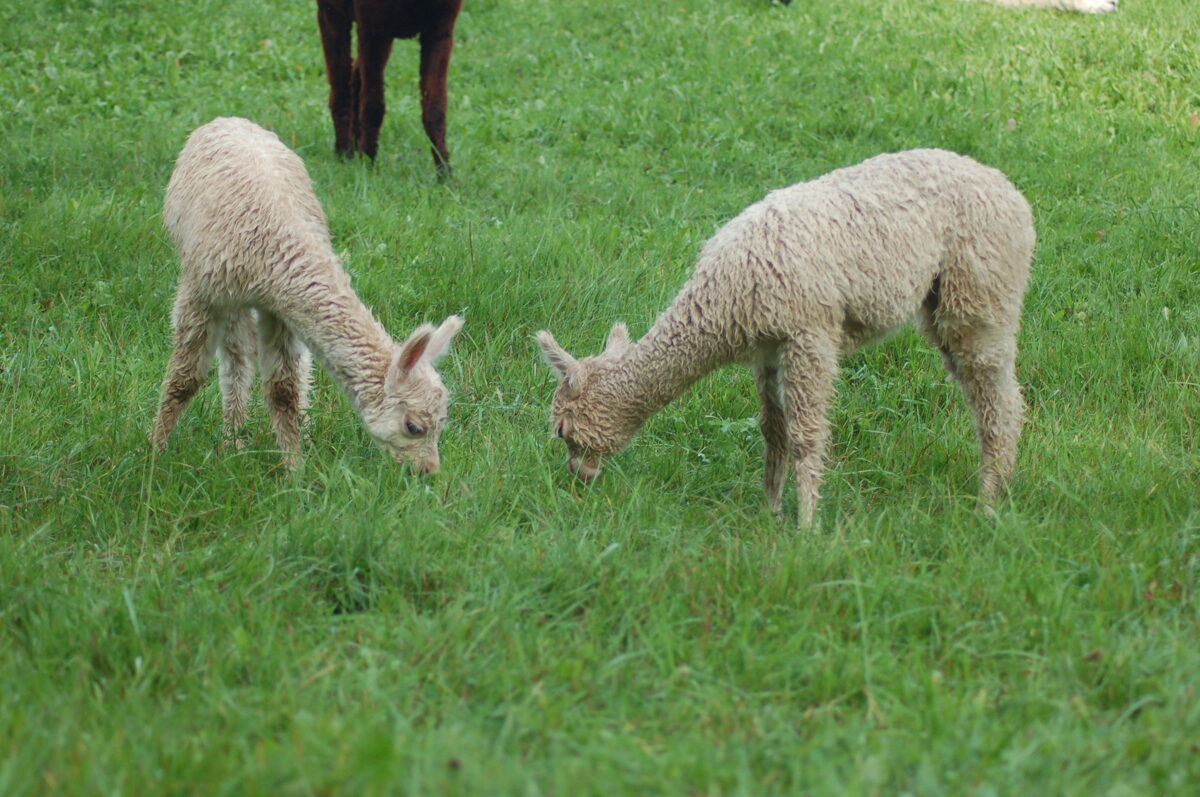 Olivers and Pete were sat out in the rain yesterday.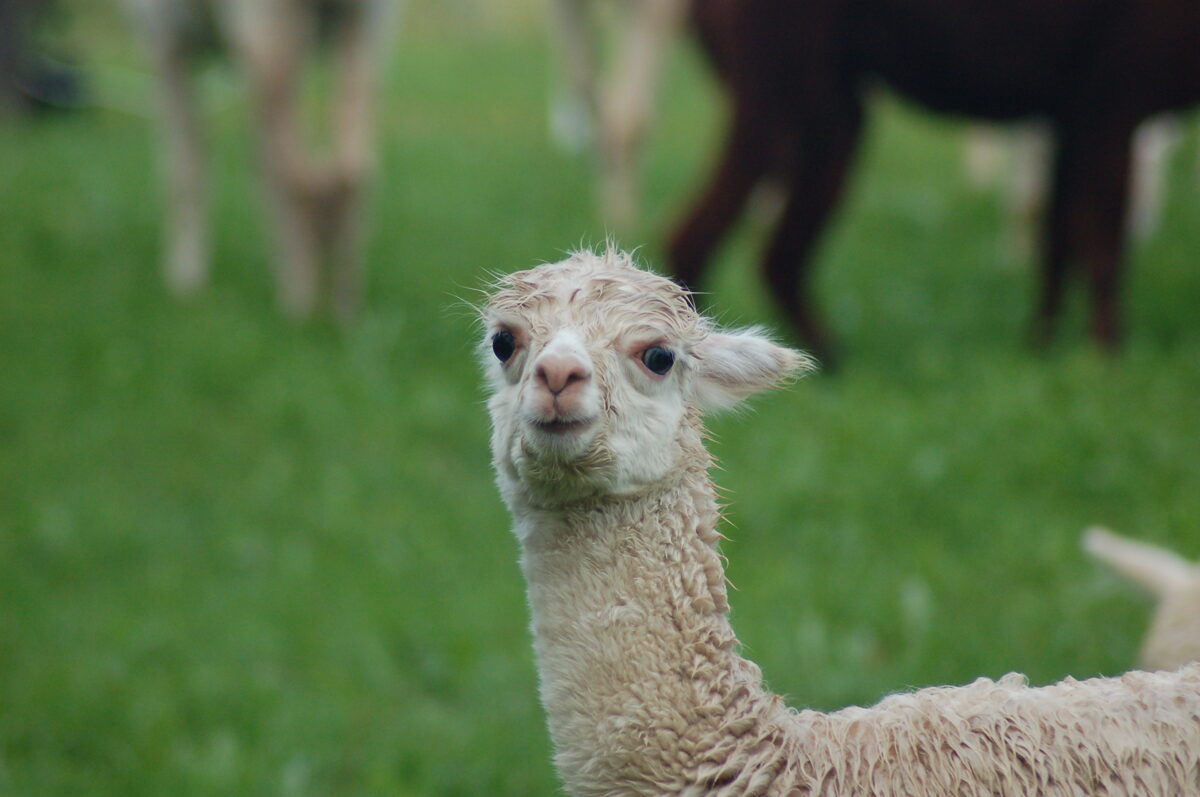 Looks like Pete has inherited his mad staring eyes from his dad Josefs.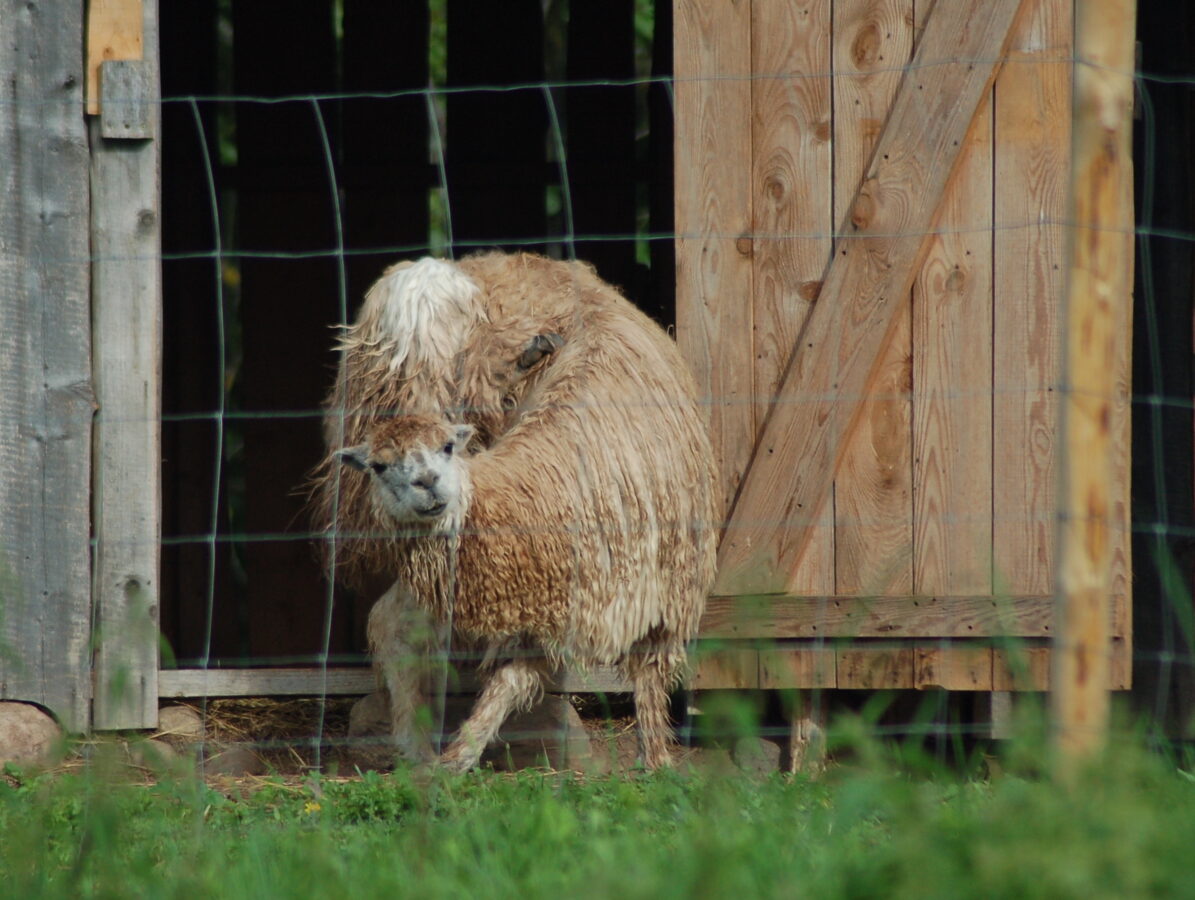 Lincoln is a master of alpaca yoga.