Spring is on the way....hopefully
It been an interesting last few weeks, Joanna has been away and I have been on my own, so some of the alpacas decided it would be a good time to make my life difficult. Firstly, there was Josef and the cut to his top dental pad I mentioned in my last post. Then a few days after that I went into Vanessa's girls house and there was a very distinctive smell. A smell I recognised… feet, or to more precise in between the toes. I managed to get hold of each one of the girls to check and low and behold Antonia had a very bad infection between her toes on both front feet. I tried to clean it out and put on some of Joanna's "magic" cream but after a few days it still wasn't healing. Vanessa was also stamping one of her rear legs and when I looked, she also had an infection between the toes. I think it is because of mites and the fact it has been damp. Aggie then started with a sore patch on the inside or her rear thigh due to mites. I tried to put some cream on her and discovered she has quite a kick to her, luckily it was to the wall and not me.
Then to cap it all one evening when I went to put the boys away Brencis was limping badly on one of his rear legs, he was holding it in the air and wouldn't put any weight on it. I presume he had been fighting and had slipped on the ice. I went to get our neighbour to come and look at him. She didn't think it was broken and we bandaged him up. She came back next day to check on him and while she was there, we checked on all the girls to see what their feet were like. There was Antonia, Vanessa and Karla who had infections. I got some antibiotic spray from the vet and our neighbour brought some warm water and washed their feet in potassium permanganate solution and I sprayed in between the toes. I continued with the antibiotic spray for five days and glad to say the infections have gone. Brencis still has the bandage on but he is now walking ok, in fact he had a slight trot into the alpaca house one evening at putting away time. We think he has strained his Achilles tendon.
At last the alpacas are beginning to spend some time outside because the sun has finally made an appearance over the last week. It has actually been quite warm during the day.
Lolly is now down to around 40mls of milk in the morning and that's it, soon I will stop all together. It's hard to believe she is coming up for 8 months old.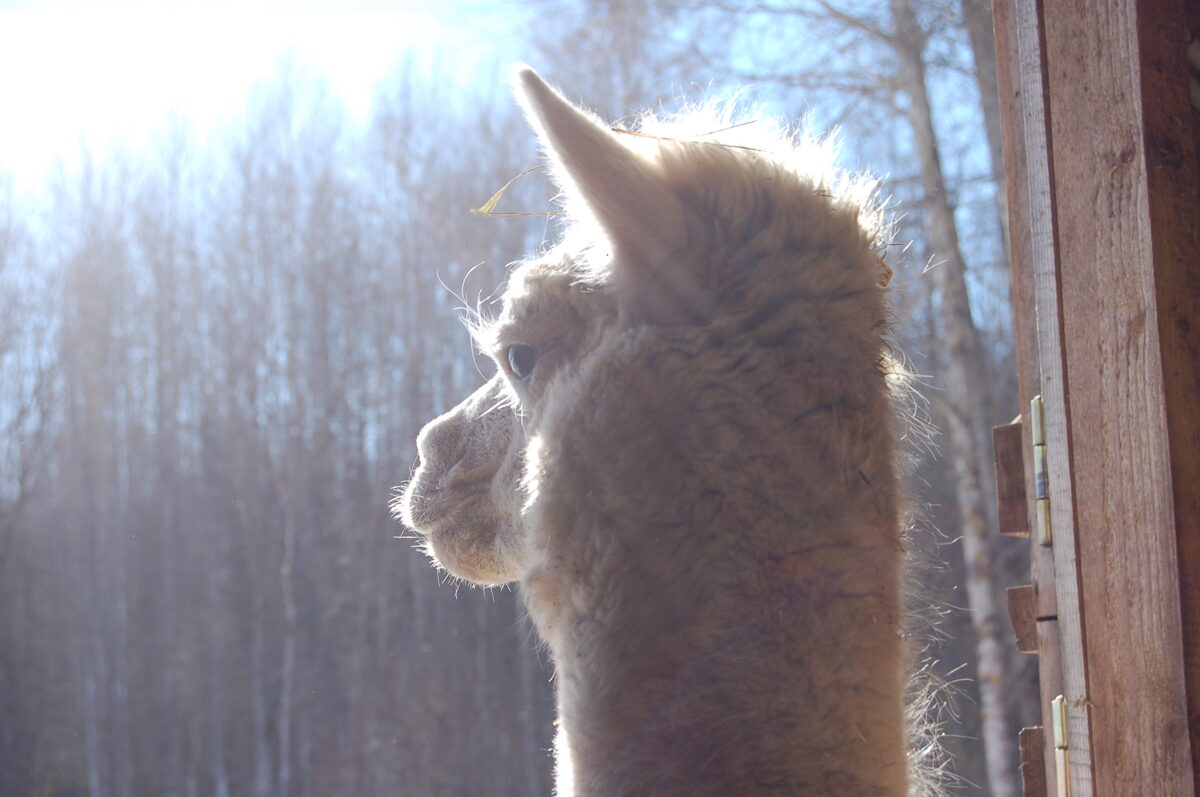 Silla glowing in the sunshine.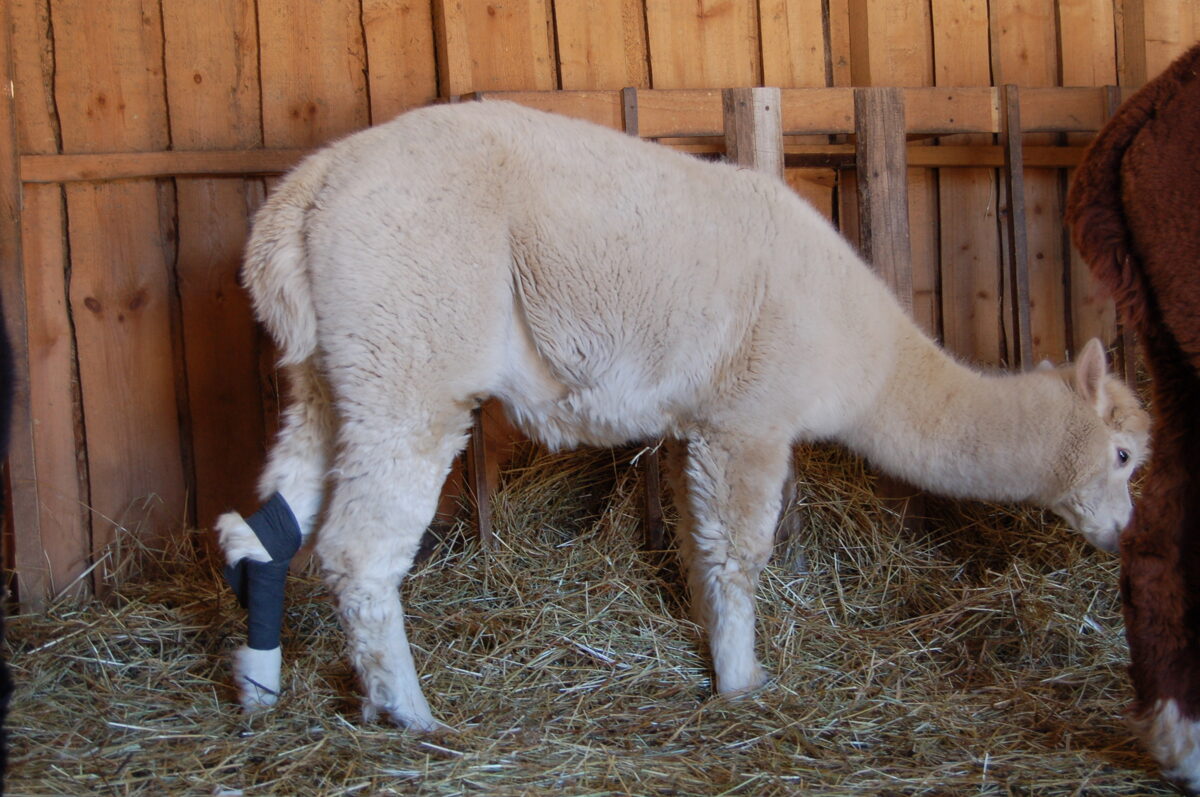 Brencis and his bandaged leg, glad to say he is much better now.

Antonia and her blue feet. I wish you could get a spray that didn't have dye in it.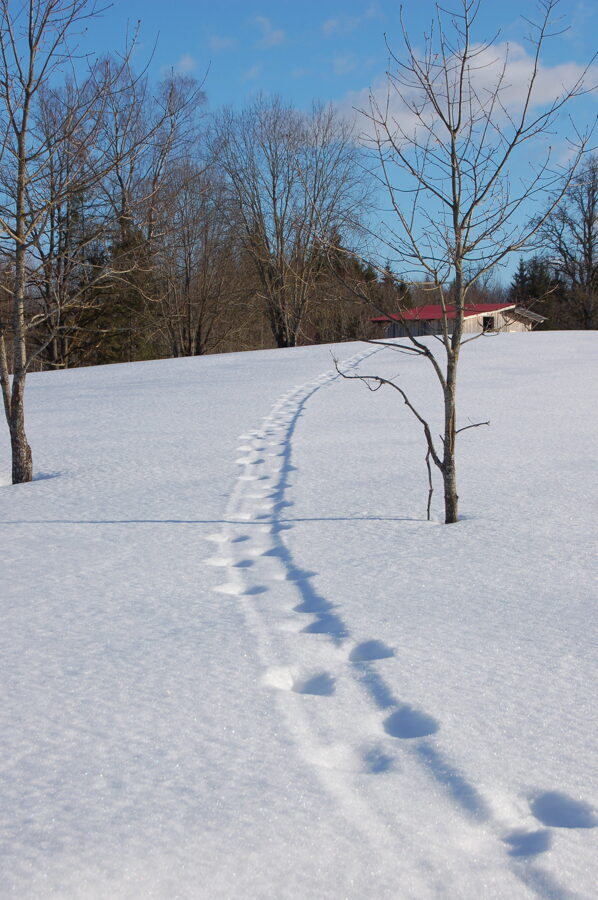 Tracks left in the snow from a hay delivery by sledge to the girls.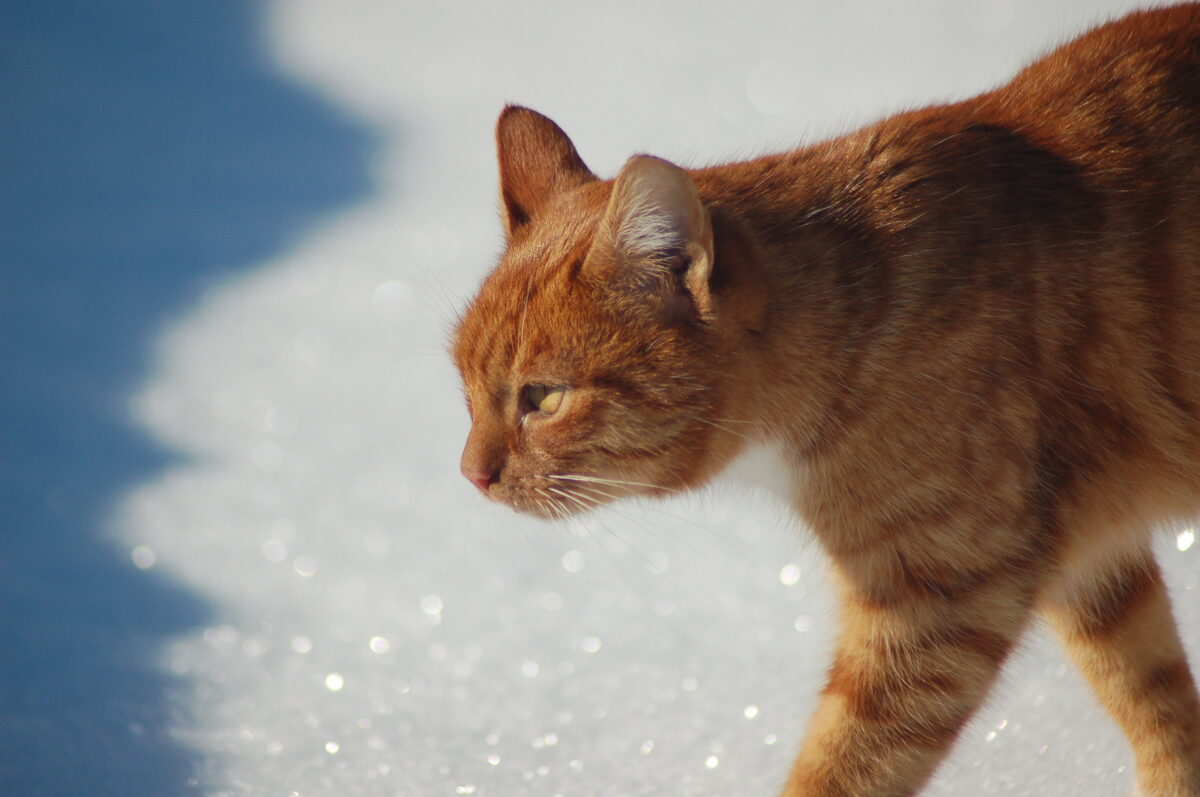 Ginger Tom out on the prowl.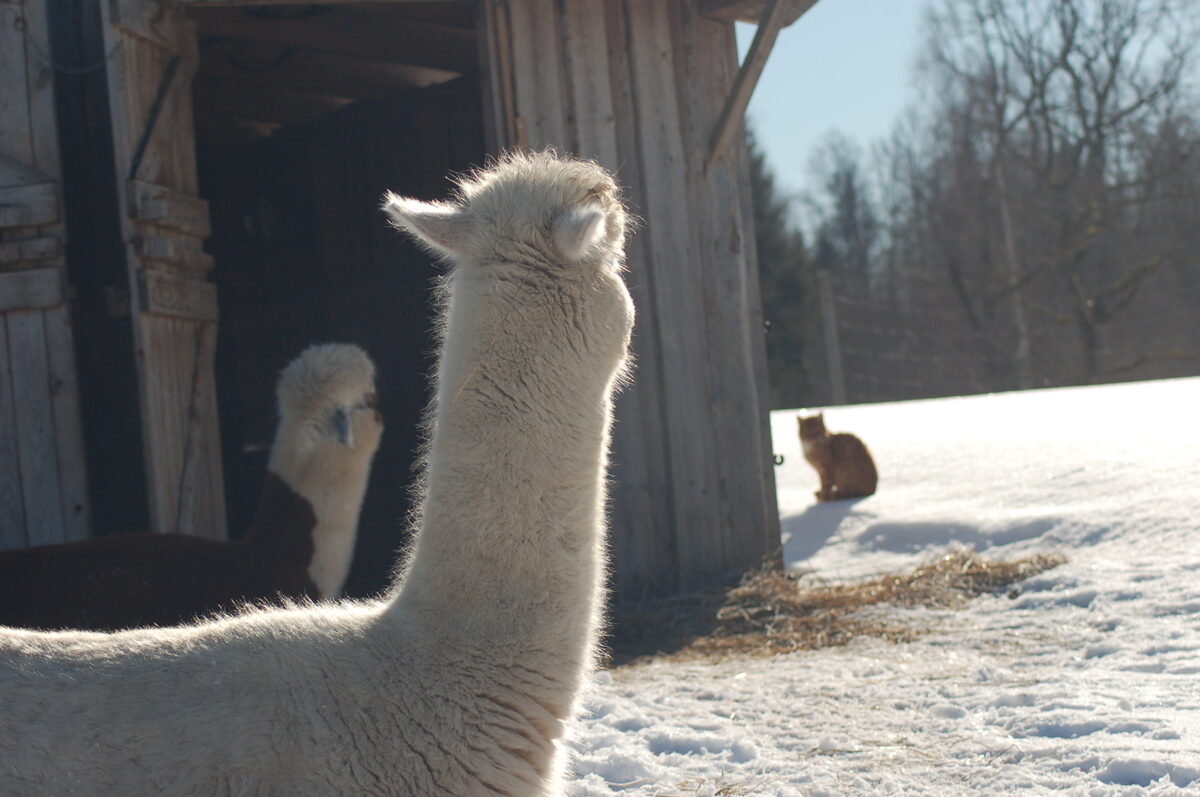 I think he has been spotted.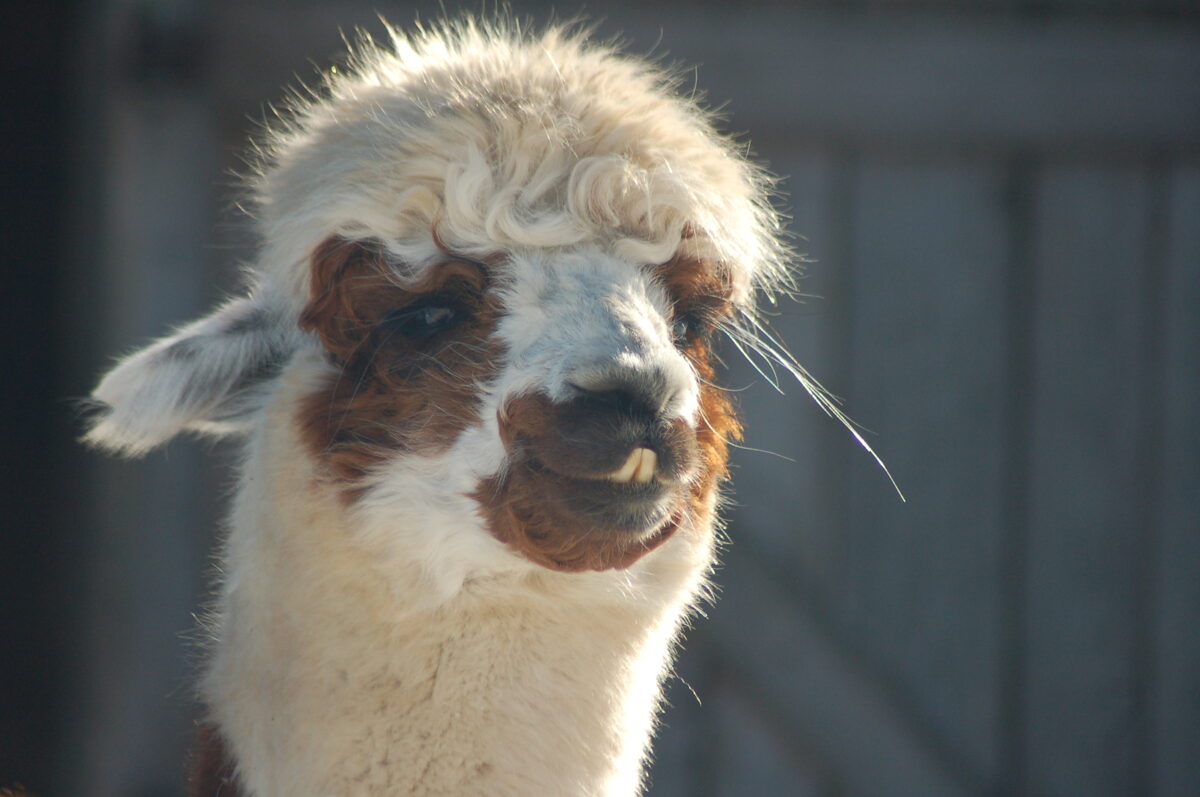 Look at the length of Josefs eyebrows.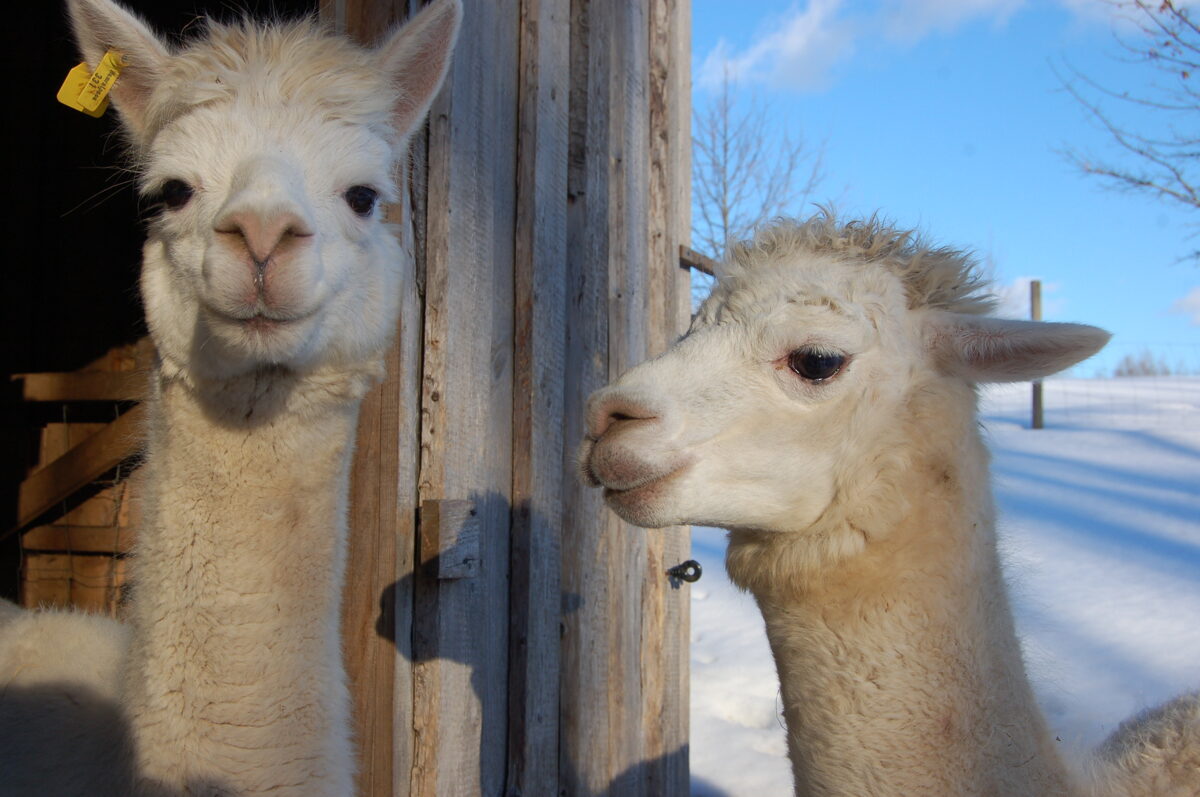 Vanessa (left) and Silla (right) catching up on the gossip, Silla always looks so serious.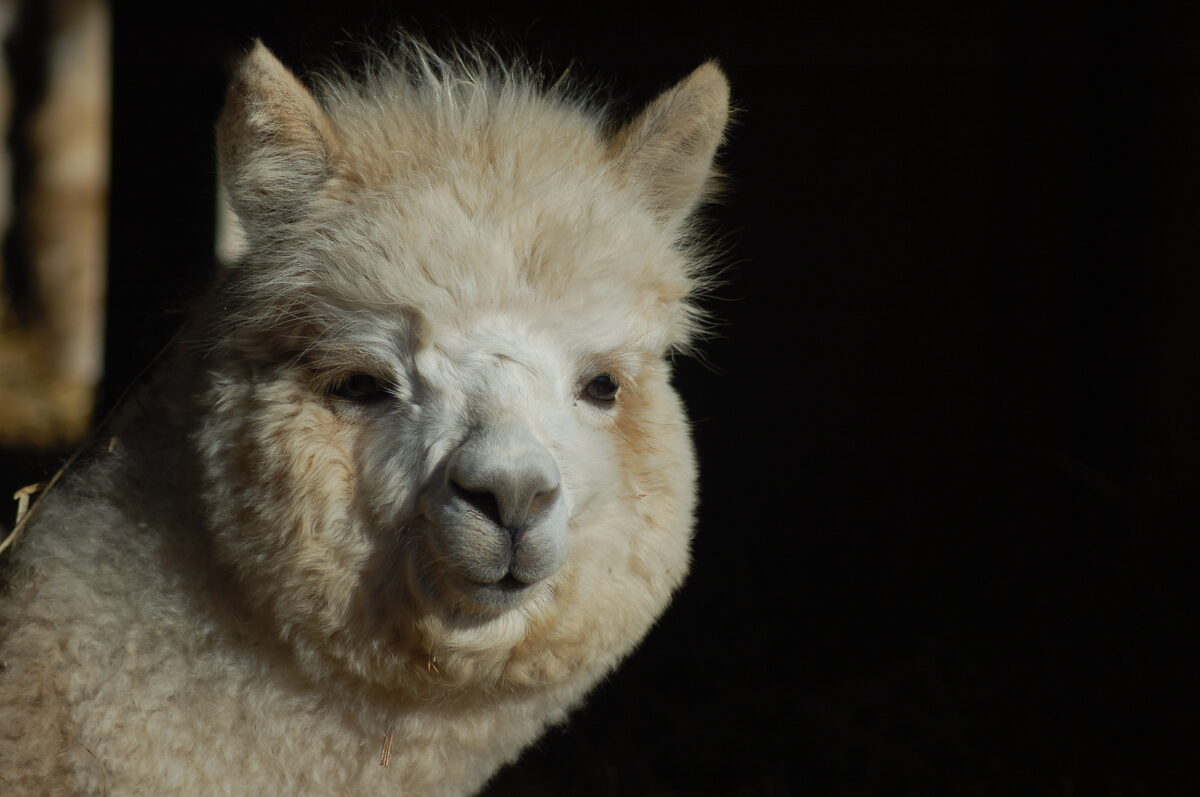 Little Lolly is nearly 8 months old.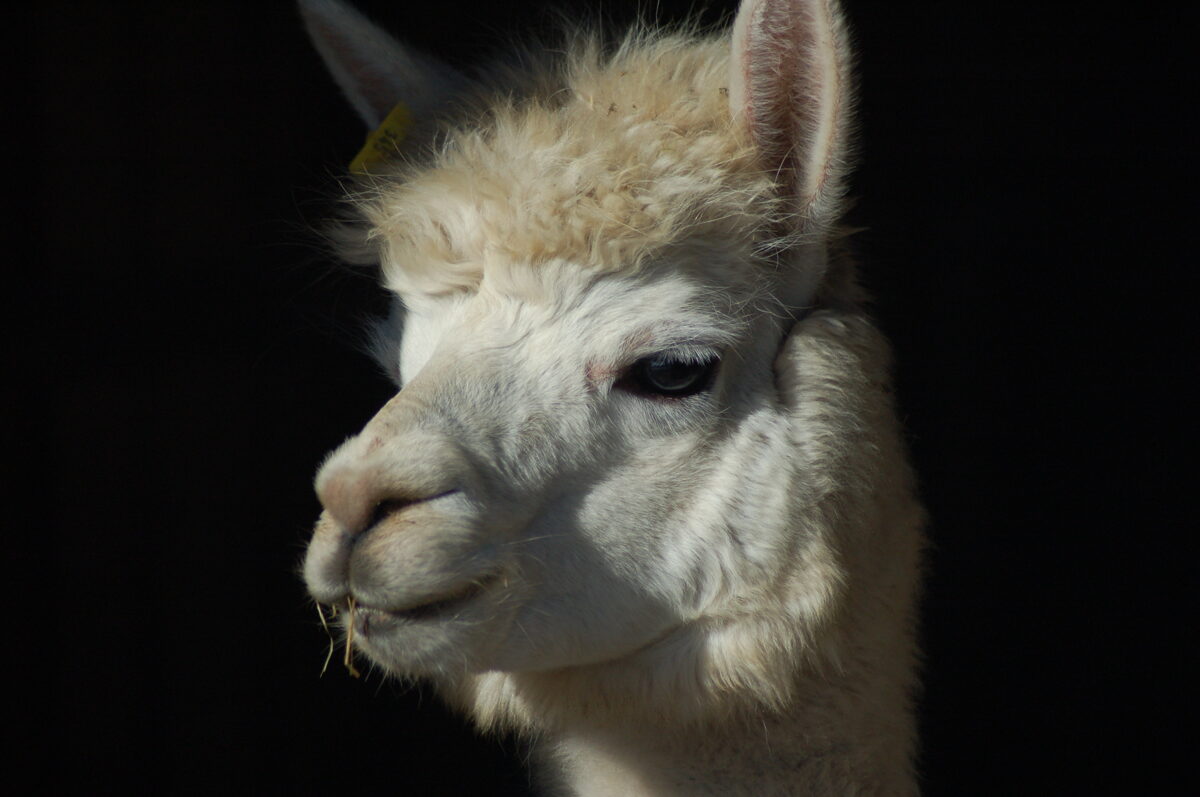 Antonia was very good while I was dealing with her toes, once I got hold of her she more or less stood still while I picked up her legs and sprayed in-between her toes.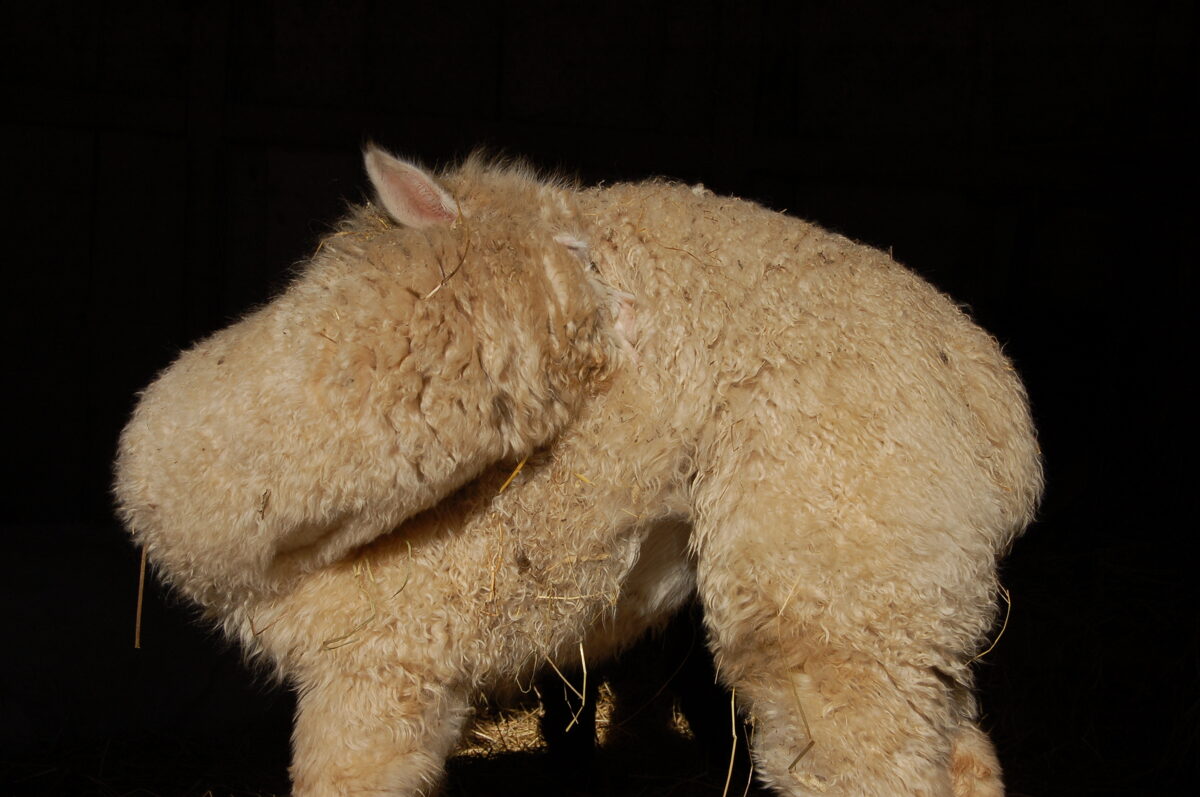 This mobile hay stack also goes by the name of Karla.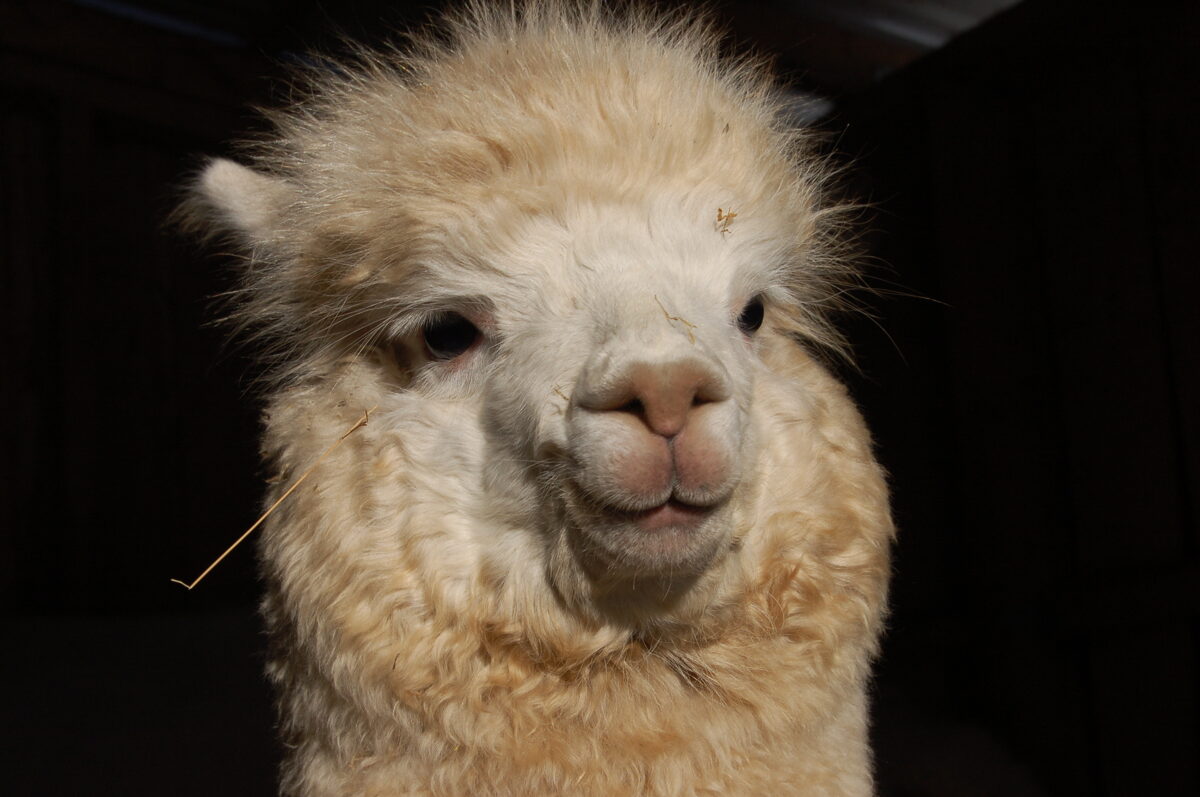 Karla will be coming up for nine months old, she is still feeding from her mum but not often.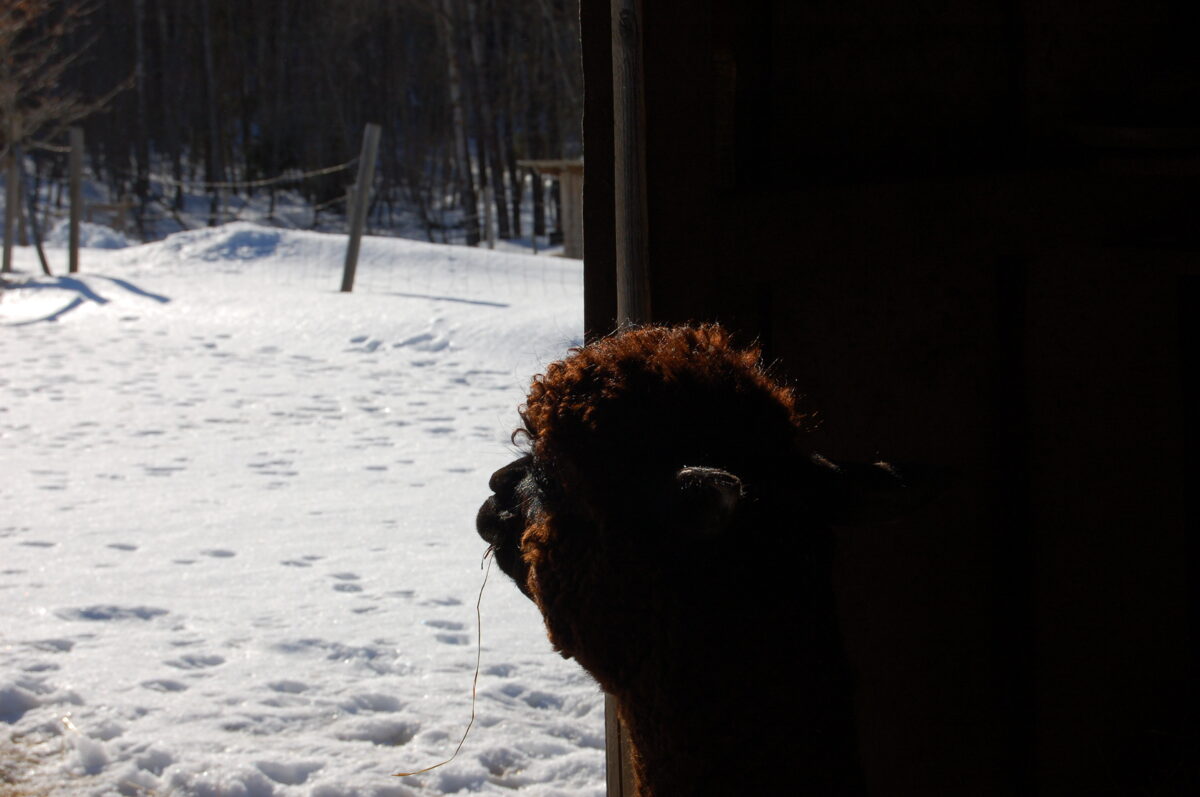 Chanel enjoying the afternoon sun.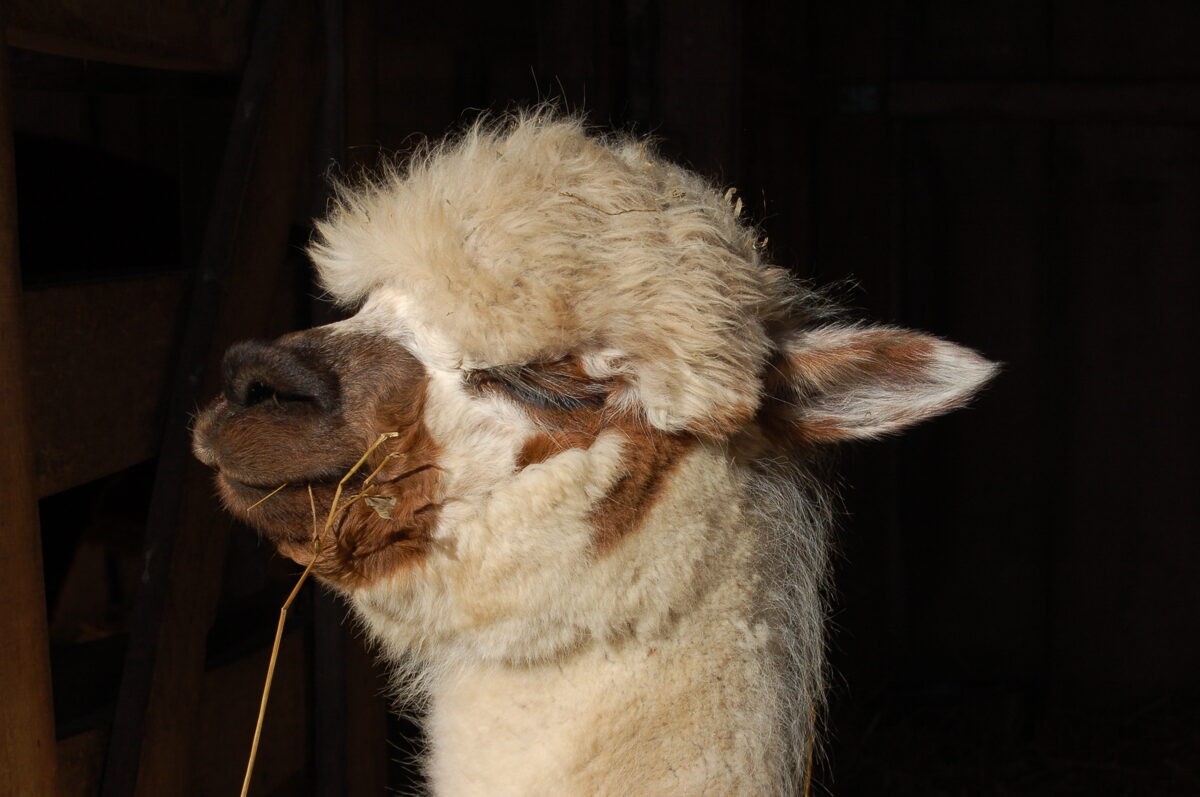 Mari is in the zone.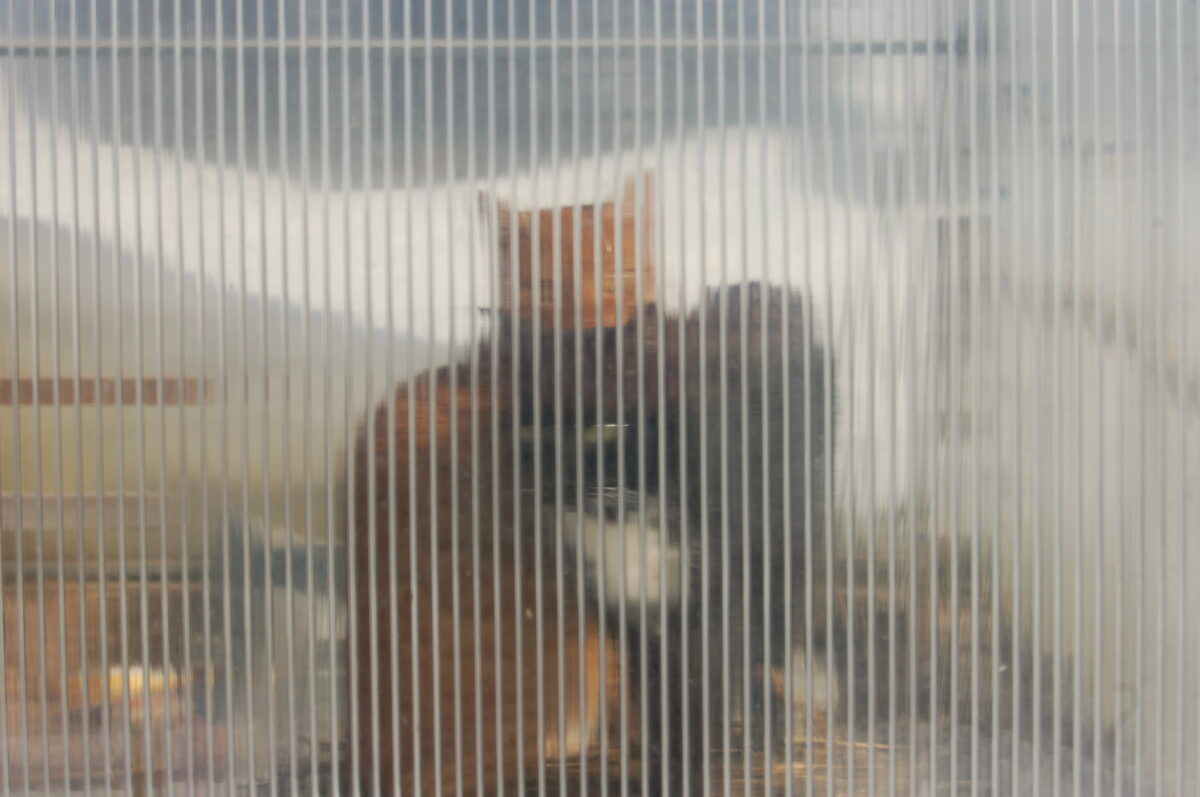 GT and Rocket Ron have spent most of the winter in the small greenhouse with the chickens.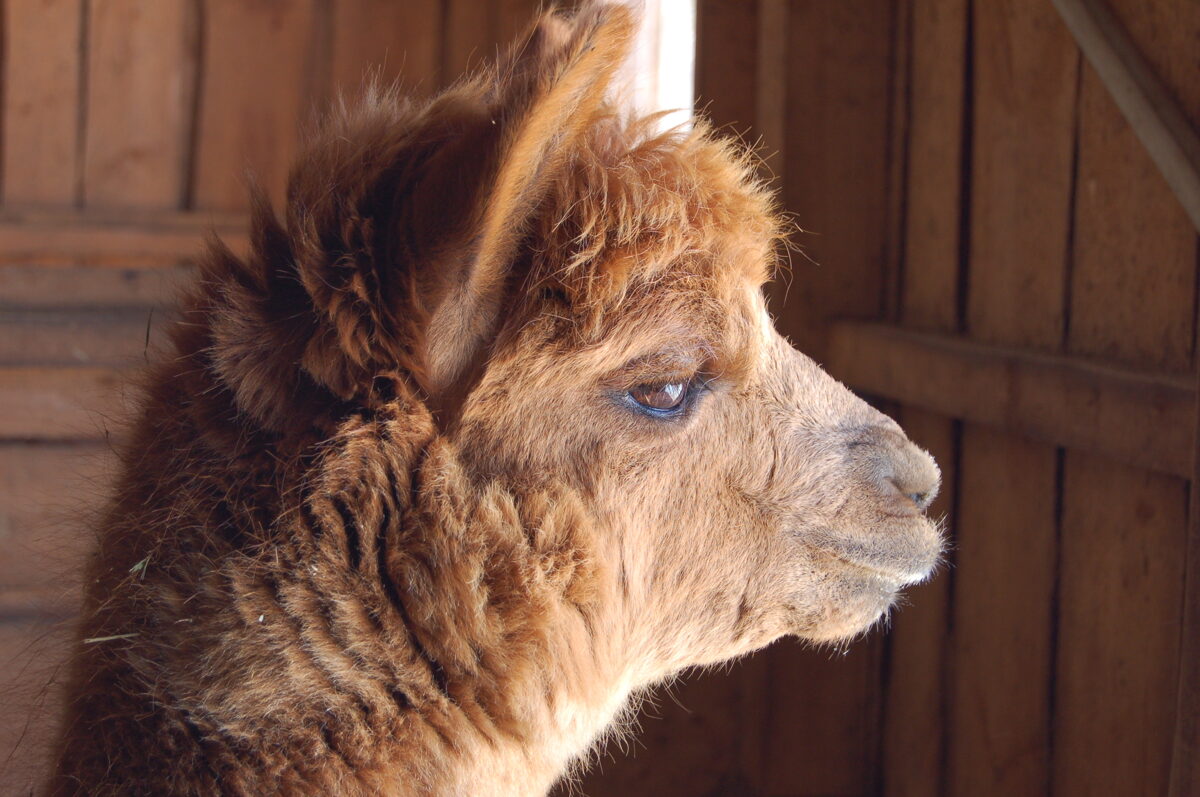 Freddie is another one basking in the sunshine.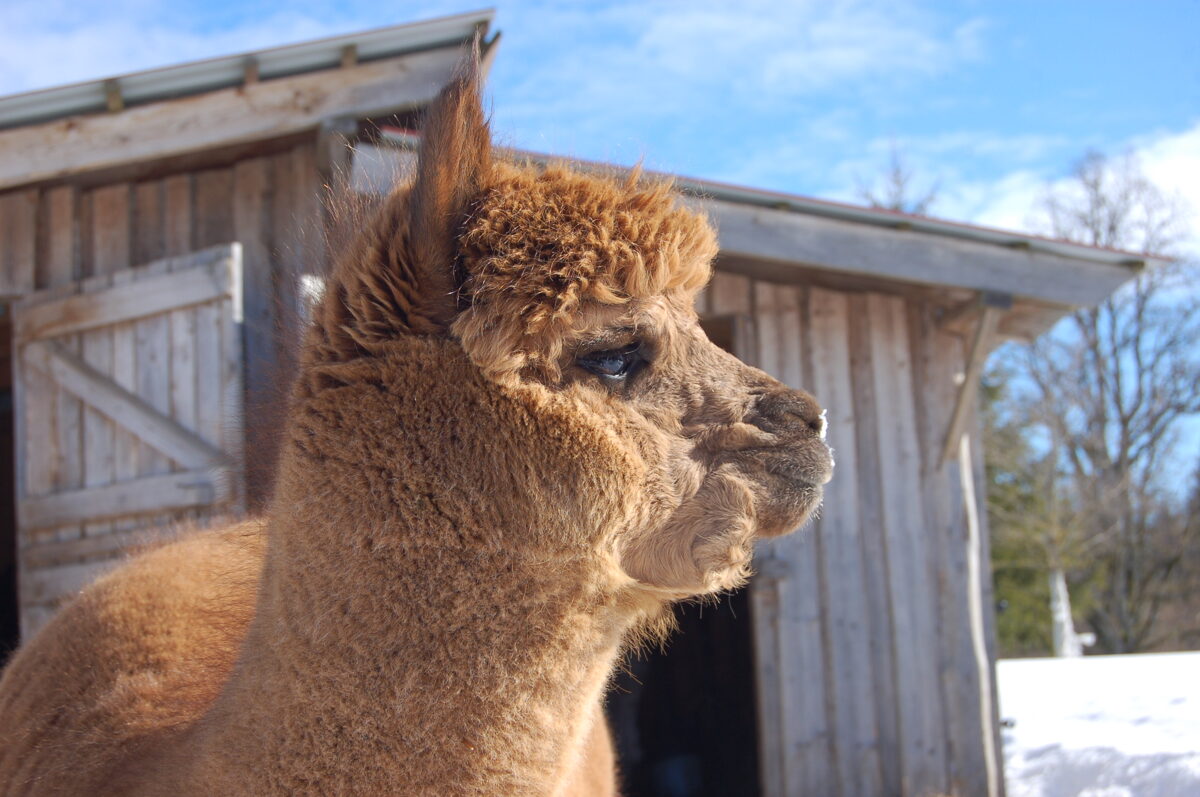 And so is George.

No comments
Leave a reply