Marvs on the mend......
I am really pleased to say that Marvin is a lot better than he was. In early December we took him in the car to see the vet so she could have a good look at him. I sat in the back holding him while Joanna drove. He looked quite small when he was in with the others, but when it came to carry him to and from the car and when I was sitting with him on my lap, he is a lot bigger than you think. He was on the lower side of normal for his weight, but temperature was ok, heart was ok, blood tests showed nothing too abnormal. Only thing was his first stomach (this is the one where most of the grass/hay digestion occurs) was totally empty. He got some Vitamin B complex, Calcium / Phosphorus, pain killers and further Vitamin D injections. He also got some probiotics to help stimulate his digestion. One made me laugh, it's called Rumen Rocket and, on the packet, says for racing camels, so there will be no catching him now. He had just started eating pellets, which was a big relief and after the visit to the vet he began to eat hay. Now he is up and about a lot, and even leaving his mums side, I have not seen him shivering and is first in line when I take a new bale of hay. When he was born there was a question over whether he may have been Vitamin D deficient, so the injections may have helped him. But I actually think he just did not get the point of hay. I remember when he was younger, he only seemed to nibble at the very woody bits of hay and not the good stuff. When the grass began to die off, which was around the time I noticed he was sitting down a lot and began shivering, he was surviving on his mums milk only. Once he seemed to understand what the hay was for, he has never looked back, now eats loads and poo's loads. He now even has his own tray at putting away time.
Aggies eye problem cleared up and a week later started again, now I am putting a couple of steroid drops in about every third day and it seems to be enough to keep on top of it. She will even let me do it on my own with no hassle, good girl. Antonia and Lolly have had a little issue with an infection between the toes but a couple of sprays with an antiseptic spray sorted that problem. I always know when one of them has this problem as there is a very distinctive smell.
It's been funny that during the day Vanessa's girls have been coming up to Aggie's girls house and spending most of the day there. I think they must think there is a better class of hay up there. However, come putting away time, nine times out of ten they are back in their house waiting for me to come with the trays. Vanessa is definitely the matriarch and it's interesting to see how Antonia follows her all over, even though Vanessa can be quite horrible to her at times. I was thinking the other day who would take on the role of matriarch when Vanessa dies, be interesting to see, but hopefully not for a long time yet.
I seem to have spent most of December clearing snow, I bought one of those large snow shovels and it has been fantastic. Although there have been times, I have had to get the snow blower out. There was a cold spell of around -20oC but the scenery was fantastic, however the car was not. The usual blocked fuel filter problem, I now always have a spare and did change it and the car seemed ok, but it was forecast to get cold again and Joanna was going to be away with her car. So, I decided to stay out in the summer house for a few days as I didn't want to risk the car dying on me again. It was cool, about 7oC when I went to bed and that was with both electric heaters on full and -5oC when I woke up (it was -15oC outside) but thank God for electric blankets and good warm bedding. Next evening, I moved everything into a smaller room making it easier to heat and it was a bit warmer. Car has been into the garage and the fuel tank and lines all flushed out so fingers crossed it will be ok.
Luckily the snow came before the ground froze which meant I could replace some broken fence posts and move the gate to Vanessa's girls paddock to make it easier to get in and out if it gets icy. It also meant I could put up a fence around APH 4 which I want to possibly use when it comes to separating Marvin and Norman from their mums, which would be February / March time. I am planning on putting two of the older boys in with them for few weeks to a month (possibly George and Freddie), so they get used to each other. APH 4 is close to the boy's house and they will see each other and get used to each other before I put them all together. In the past I have just put any new boys in with the older boys, but there was the "mature" calming influence of the much older Herkules and Turbjørn who are no longer with us. There are now more younger "teenage" boys so I want to be a bit more careful with introducing new ones.
Again, I would like to say a big thank you to Aušra from Sodo Alpakos in Lithuania, if you remember she made me a coat for Marvin. I asked if she could make me some small leads, I can put around an alpaca's neck to help control it without having to use a full harness. I used a home made one with Chanel when we were having to wash her and it made a huge difference to her, there is no way you could get a harness on Chanel, spit will happen again and again and again. I sent Aušra some measurements and pictures and she made me three. With all the snow clearing I have not had the time to try them out properly yet, but I will keep you informed.
Well, 2022 is now over, it's been a challenging year for many, our problems here pale into insignificance with those faced by many in this troubled world at the moment. For us personally it was such a great privilege to be able to offer our apartment to house a displaced Ukrainian family for three months, as they made their way to the UK. They were such a blessing to us and to the neighbours at the apartment who I think will sorely miss them. I am glad to say they seemed to have settled in well in the UK. Another very, very big plus for us this year as well as the birth on Marvin and Norman and the building of the summer house was the arrival of Lelde our intern. She came completely out of nowhere asking if she could spend time with us over the summer for her placement. She fitted in so well, was so helpful and was a joy to have around, the time passed so quickly. She is probably now in the top 5 to 10 of people with knowledge and experience of keeping alpacas in Latvia, and she thought she was coming to learn about tourism. So, a very big thank you, Lelde for all your help this year.
We all here at Griezites Alpakas, Joanna, Ian, all the alpacas, the three cats and the chickens would like to wish you all a very happy and peaceful New Year.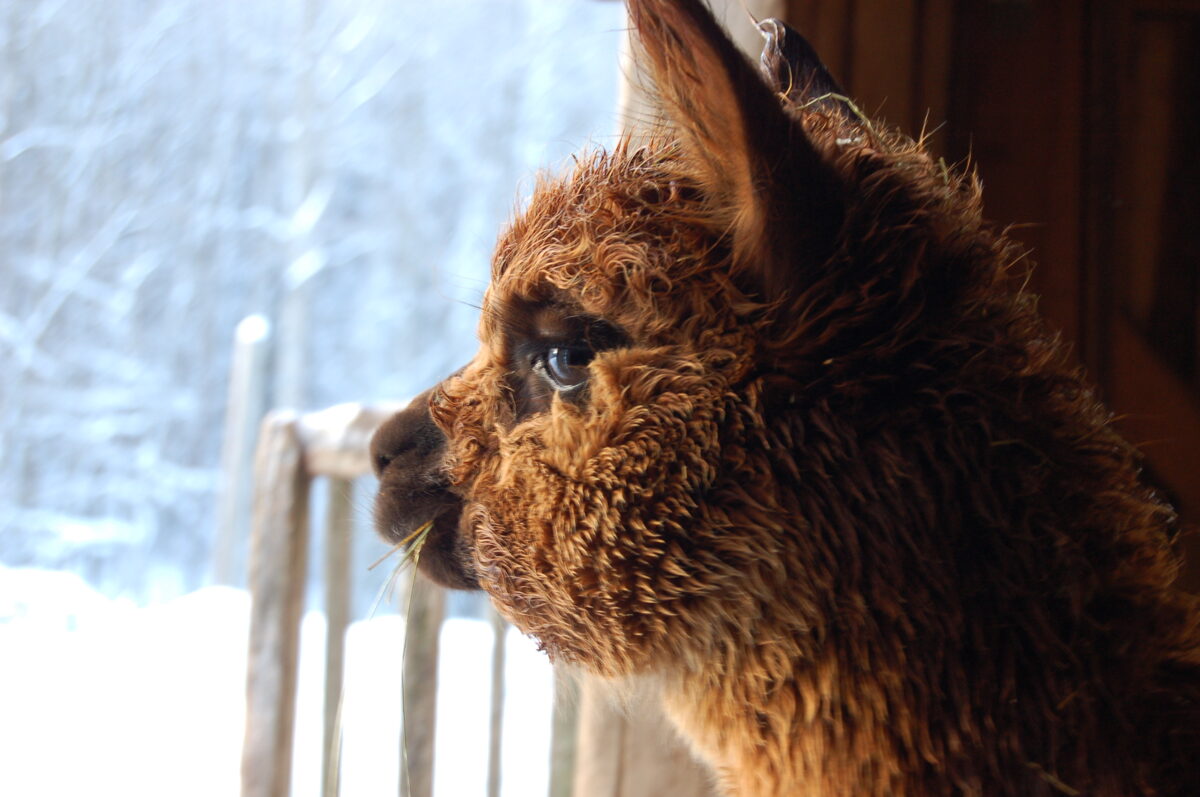 Norman admiring the winter scenes.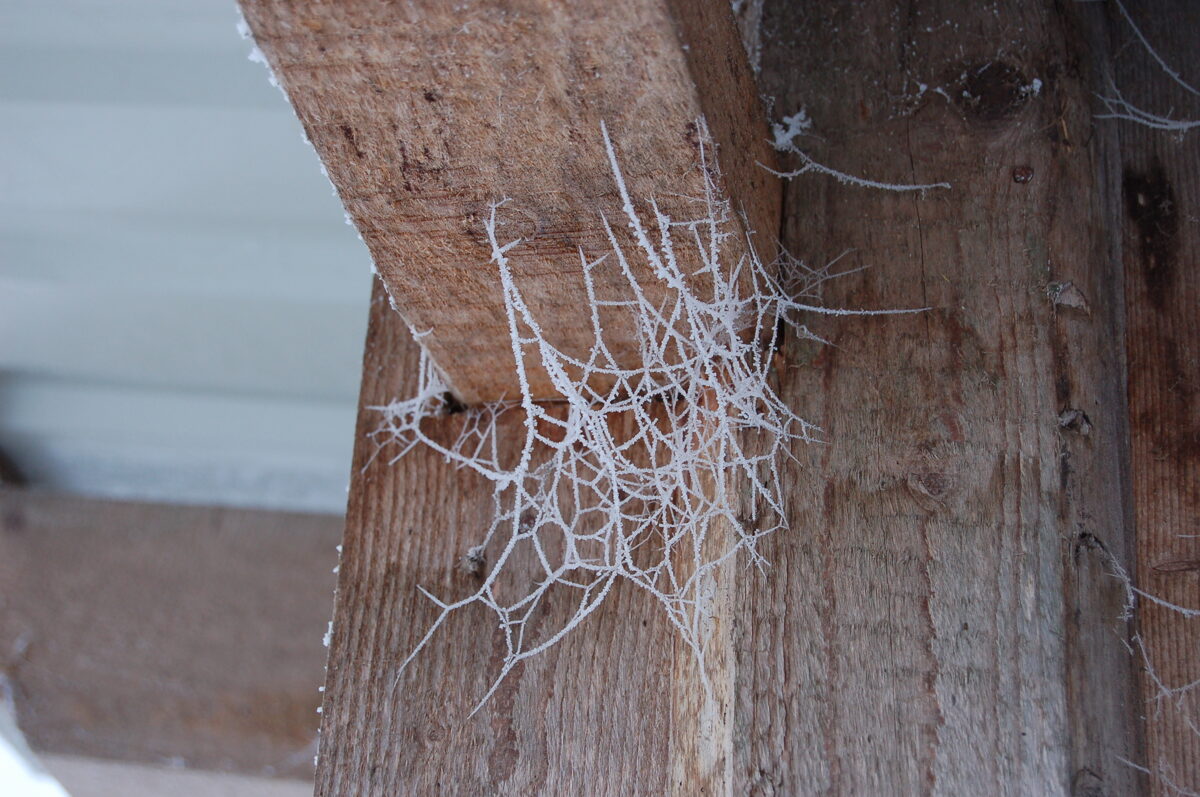 Frost on a cobweb on Vanessa's girls house, but don't spend too long taking the photo.......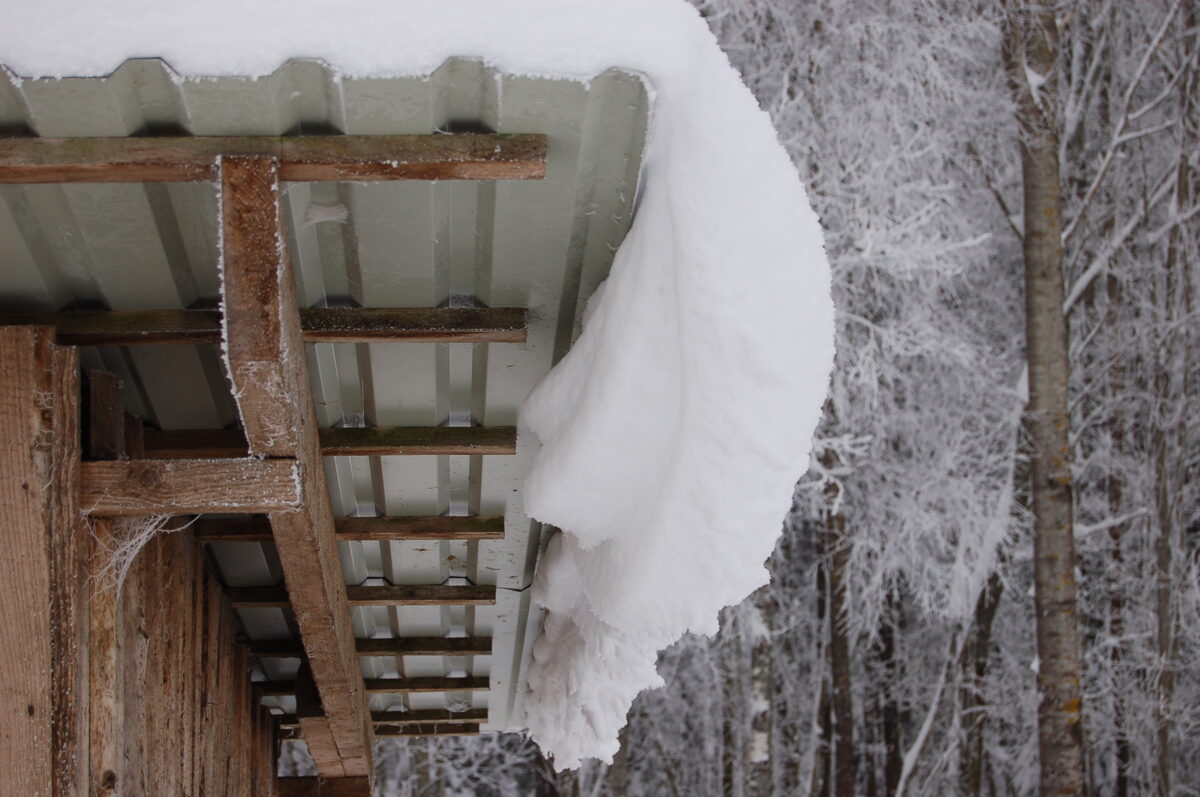 Other wise you might get covered in snow...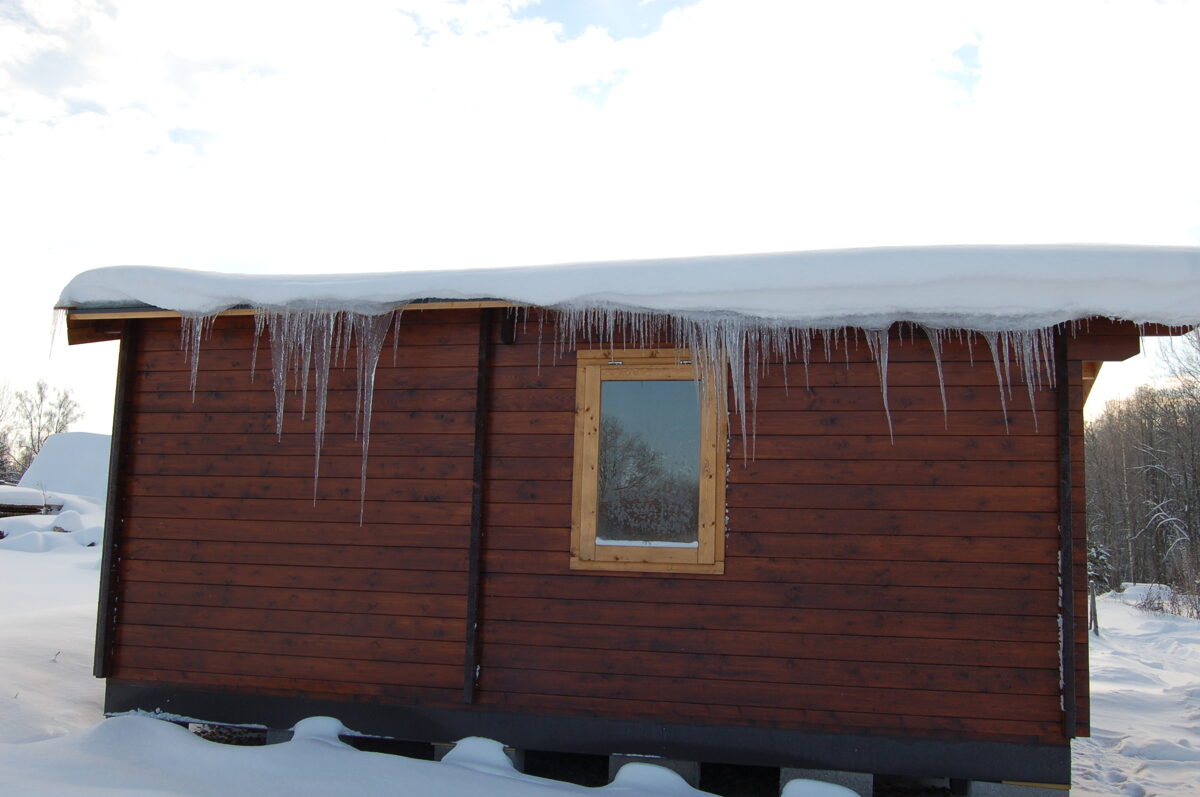 Icicles on the summer house.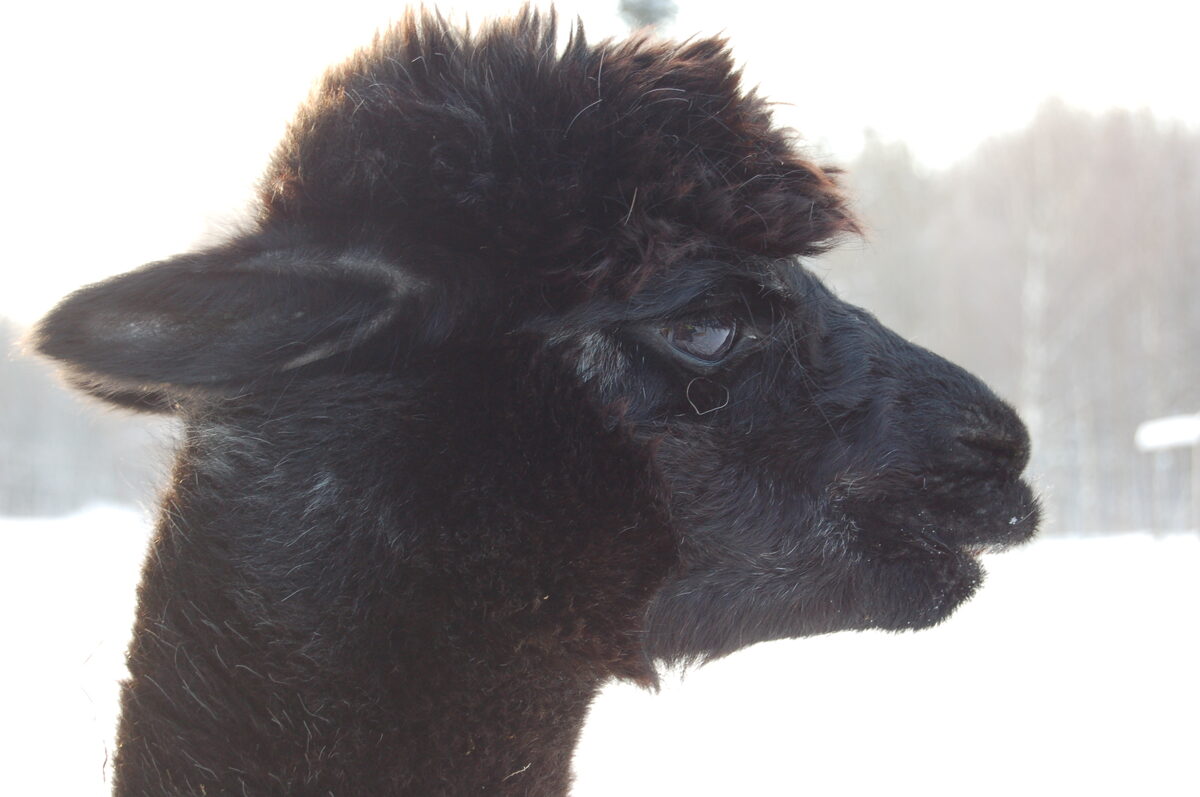 Love the white heart under Mr. P's eye.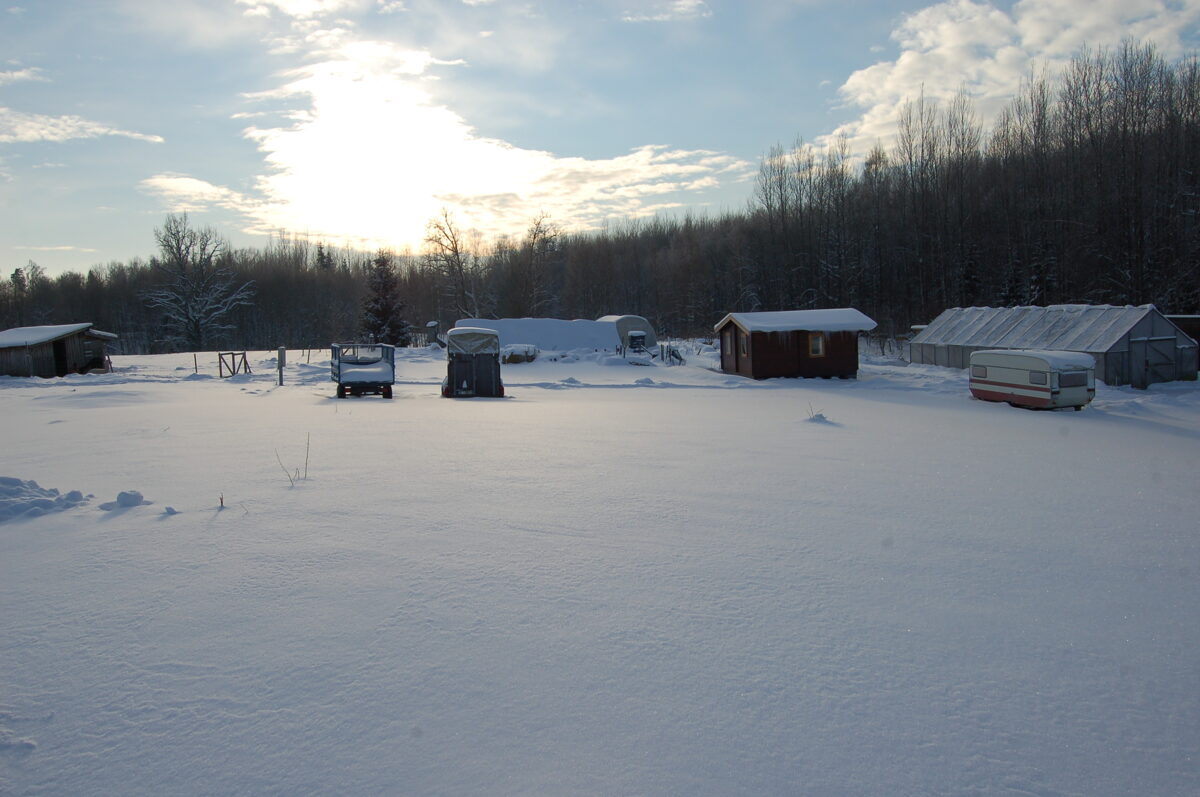 A calm, peaceful winter scene.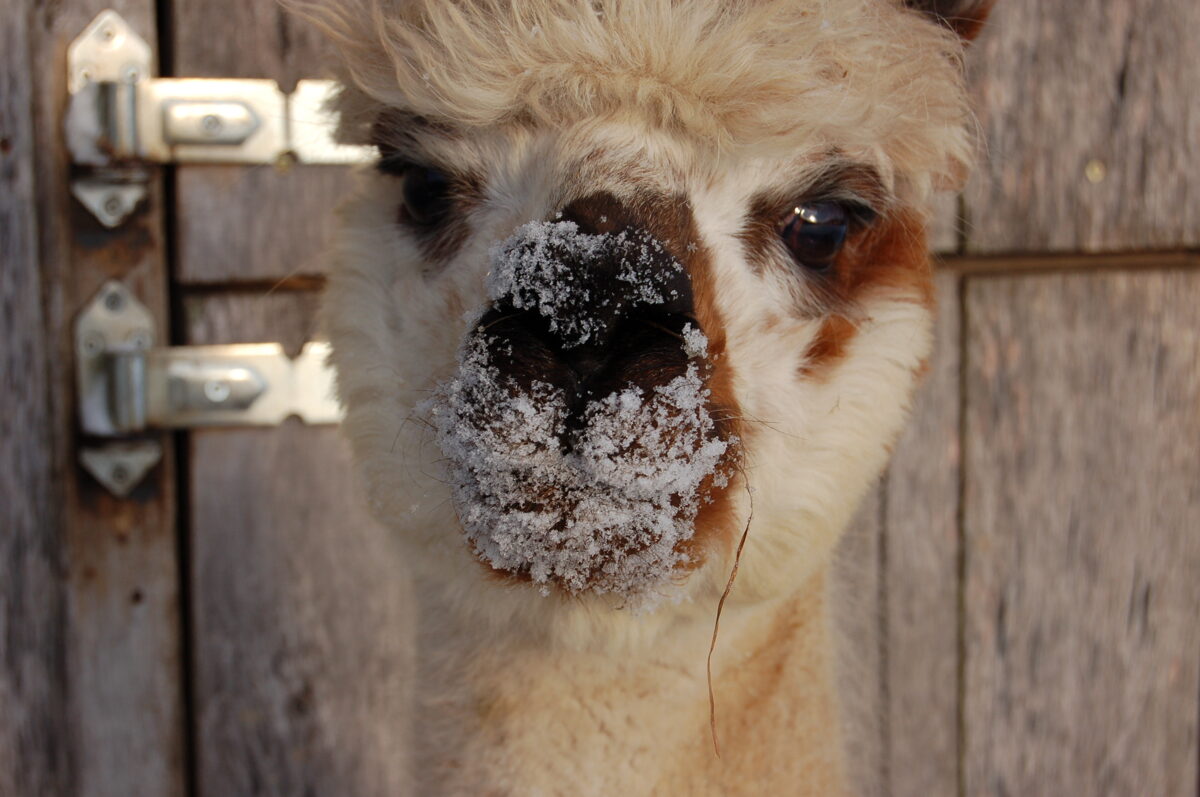 Mari has been eating the snow.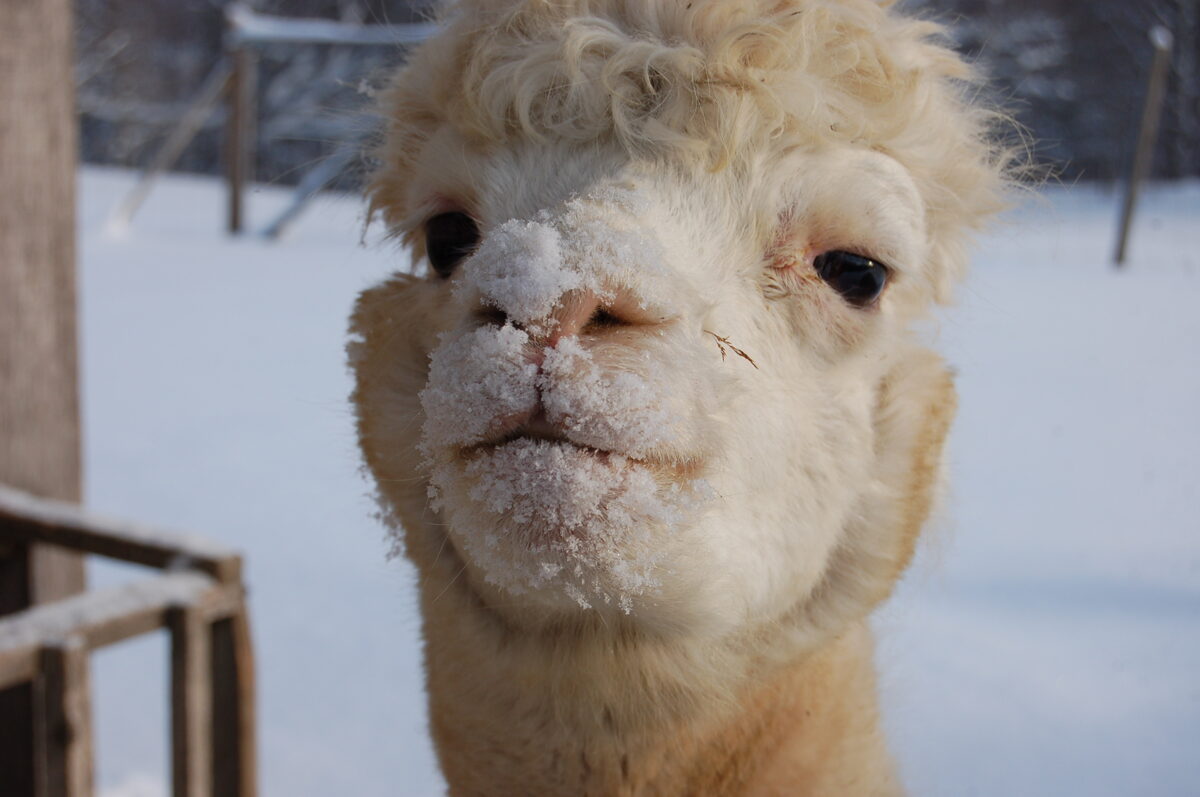 And so has Aggie, her eye looks much better.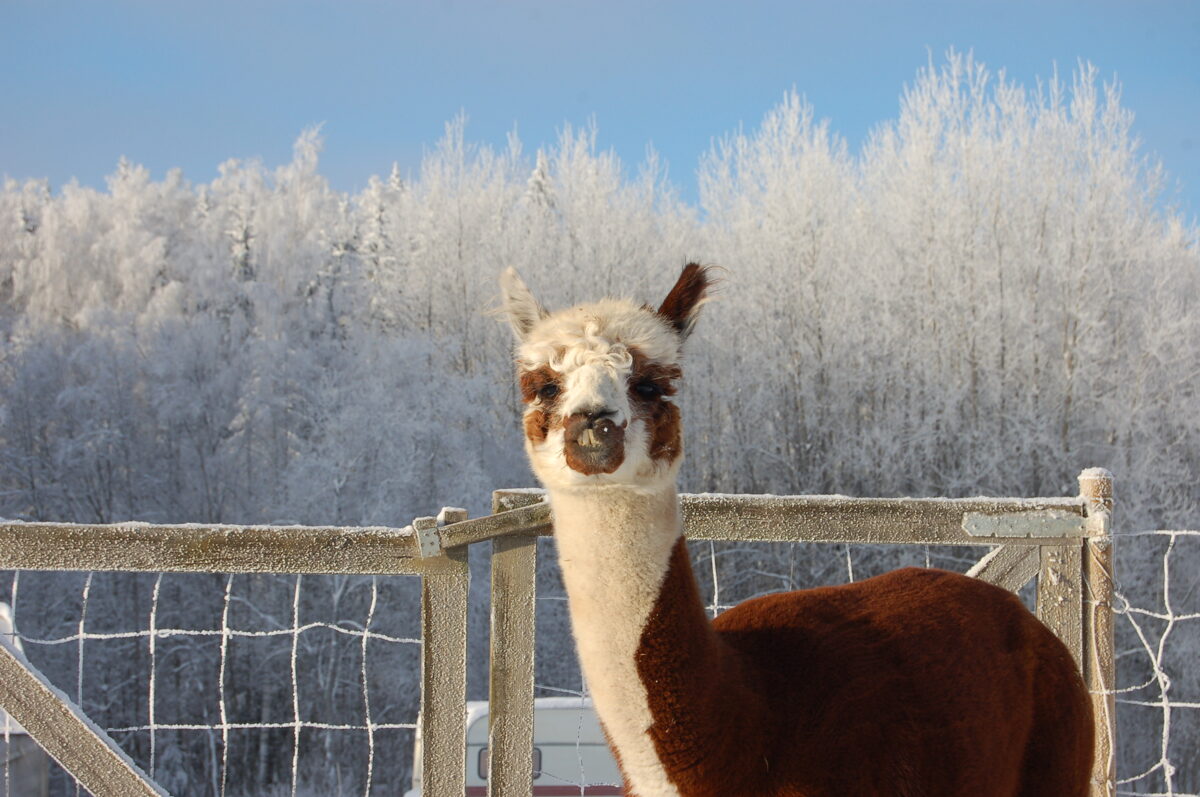 Josefs was the only one of the boys to venture out on this cold day.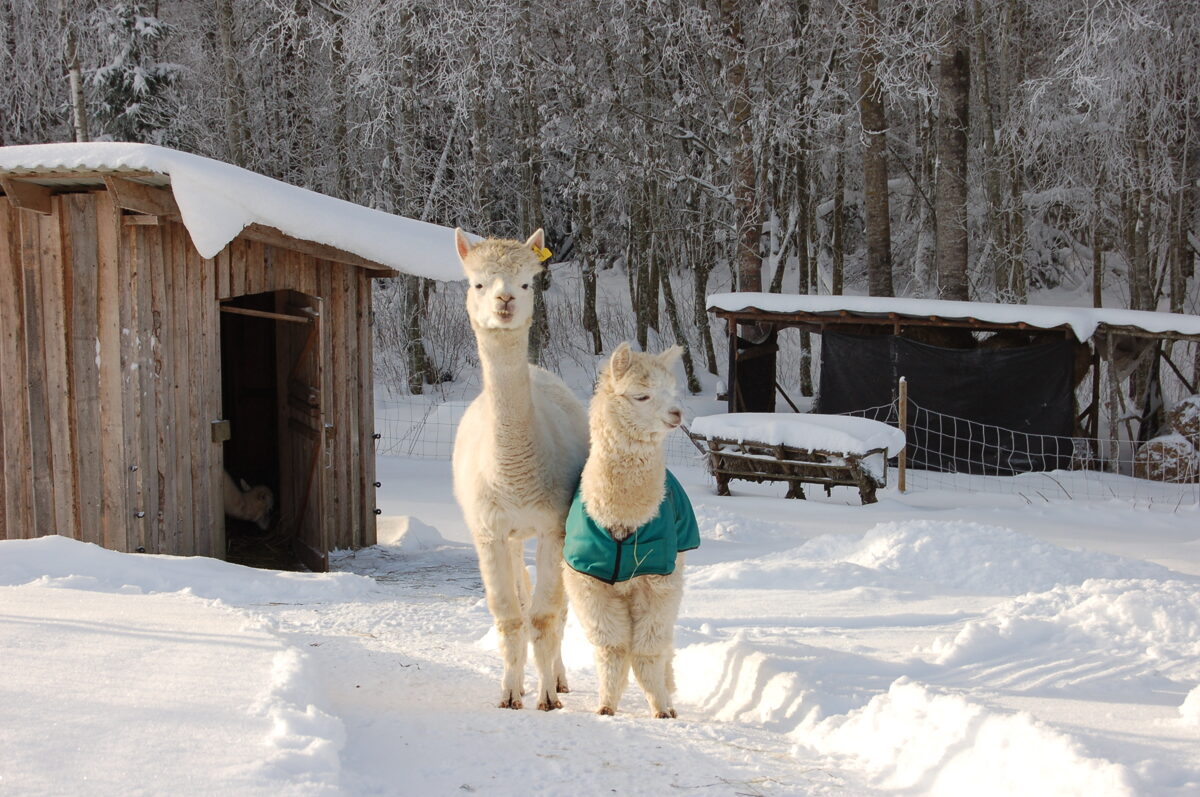 Marvin out for a winter stroll with his mum.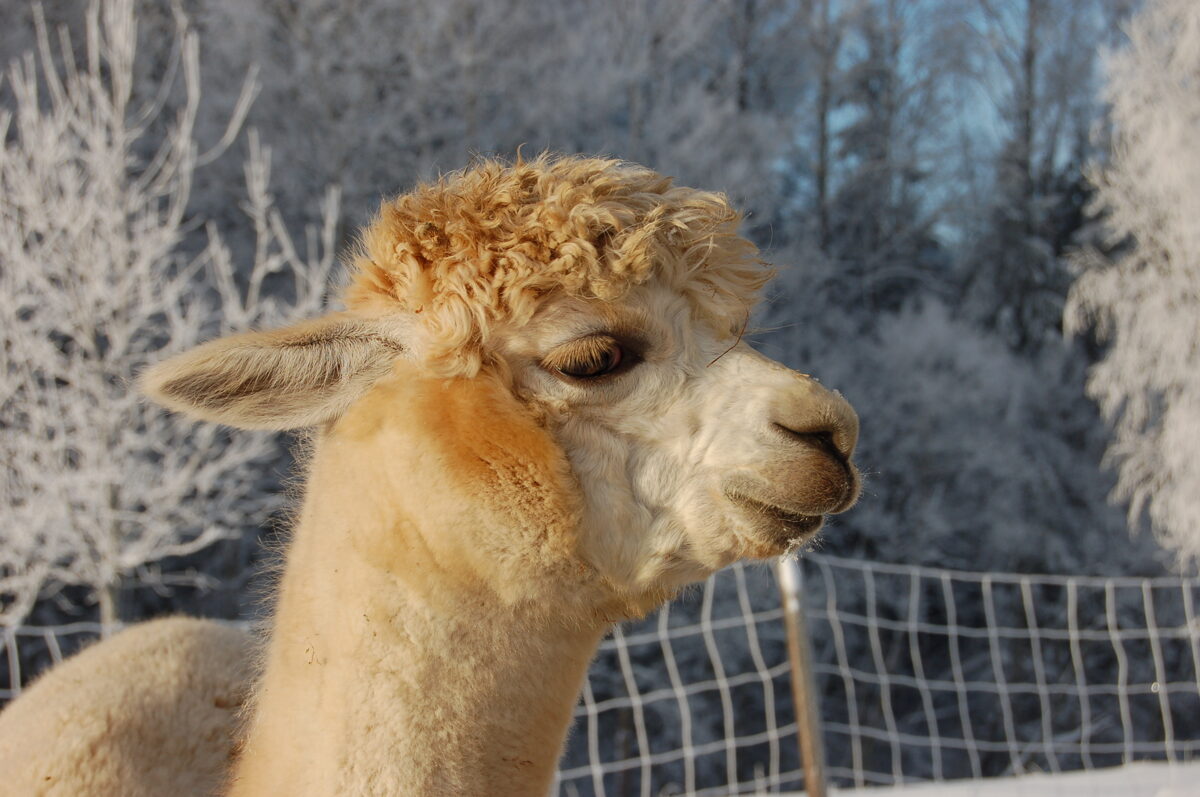 The gorgeous Lolly, I am currently processing her first year fleece to spin wool.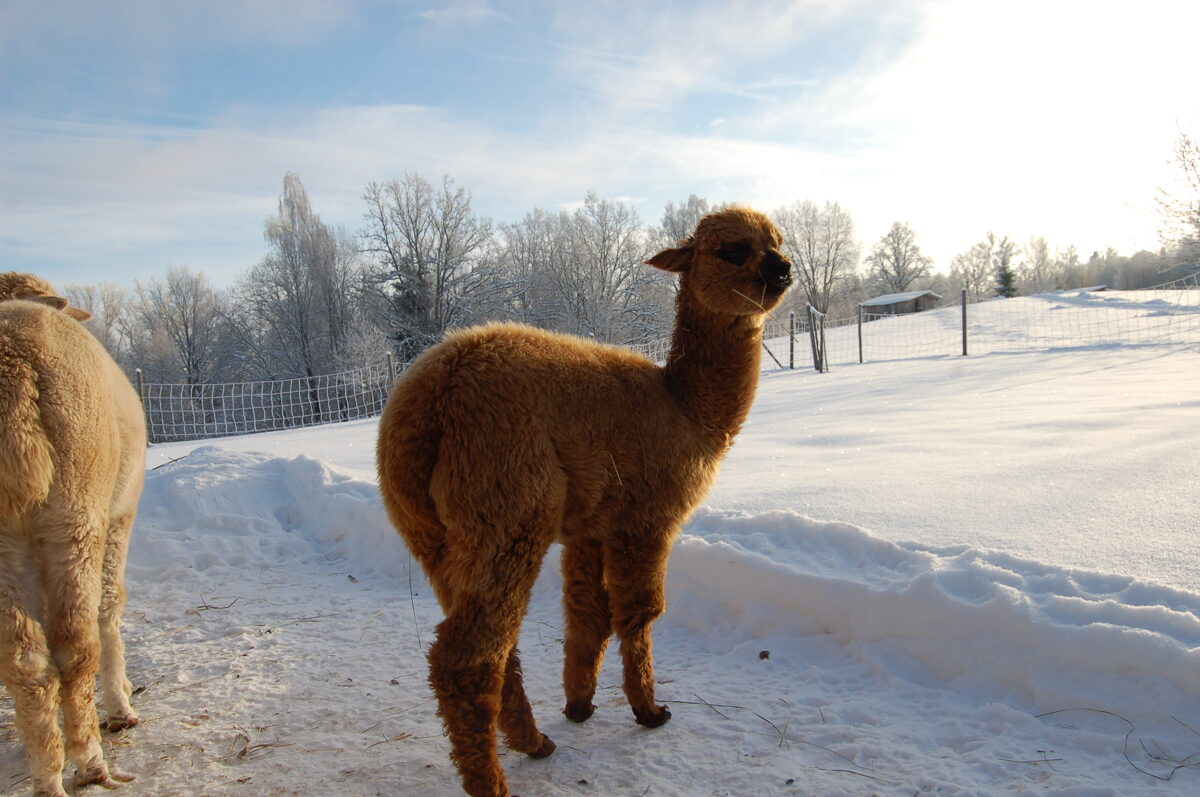 I am hoping Norman has inherited his dads fine fleece with his mums silky feel.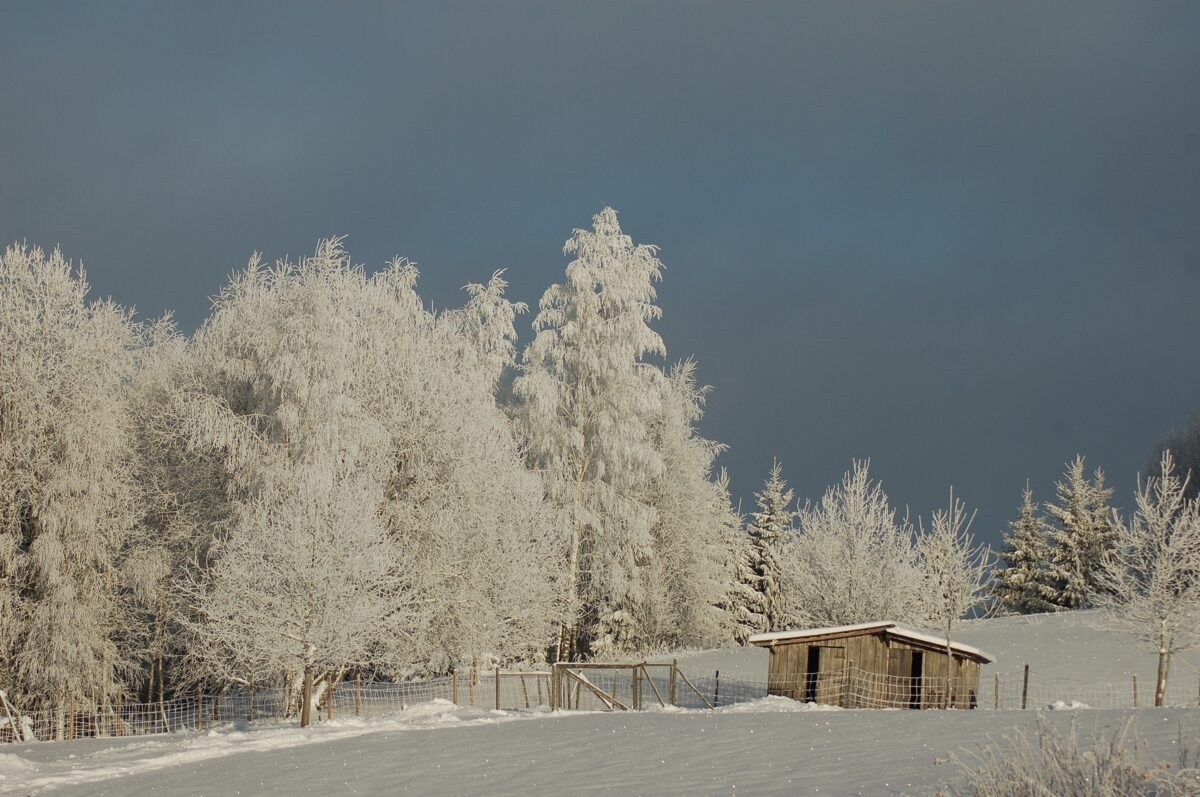 A beautiful but cold (-20oC) day.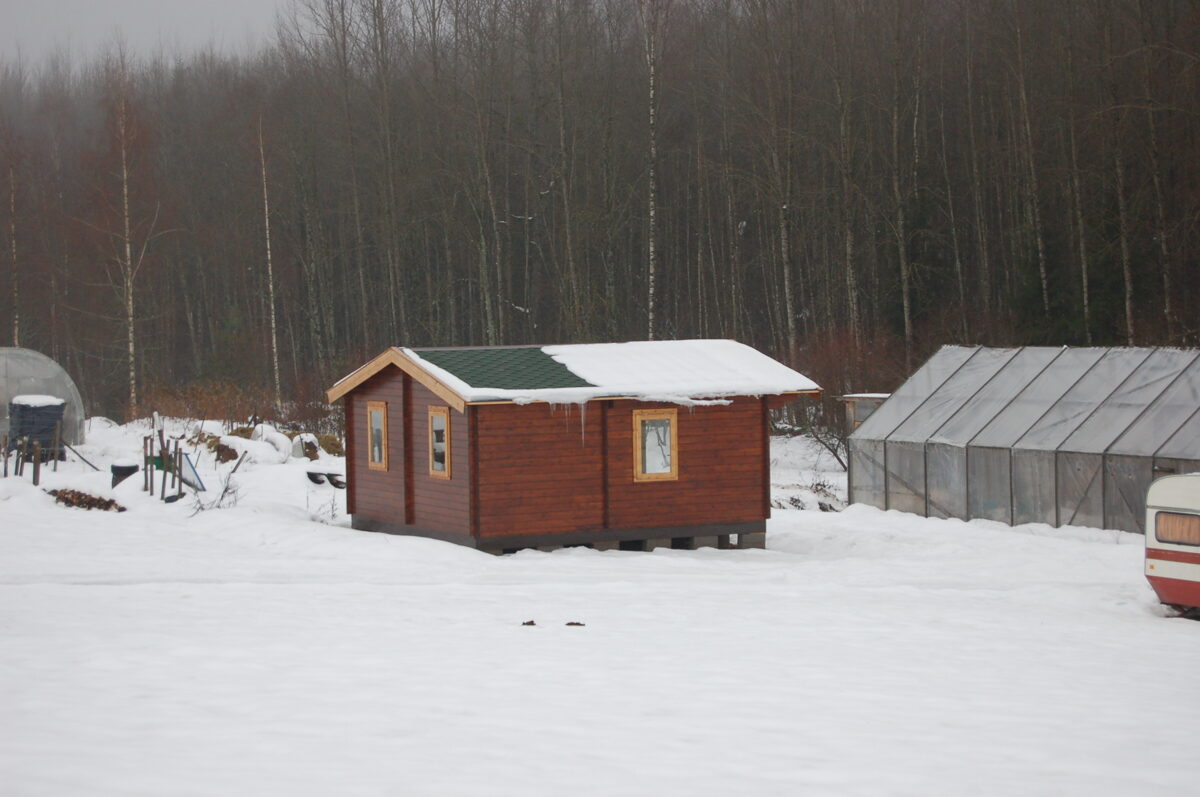 Guess which room I am staying in, me thinks some roof insulation is required before next winter.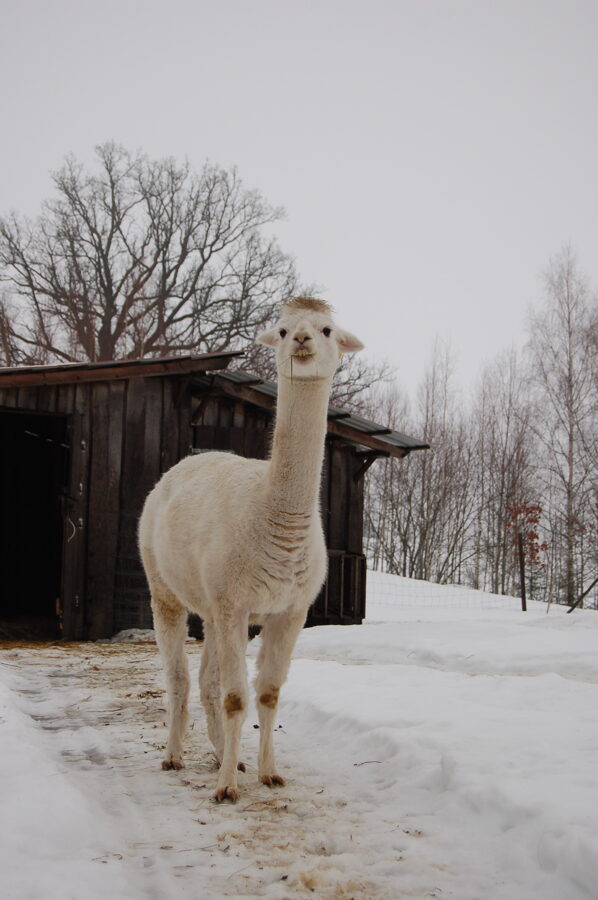 Valeria on her daily visit up to Aggies girls house.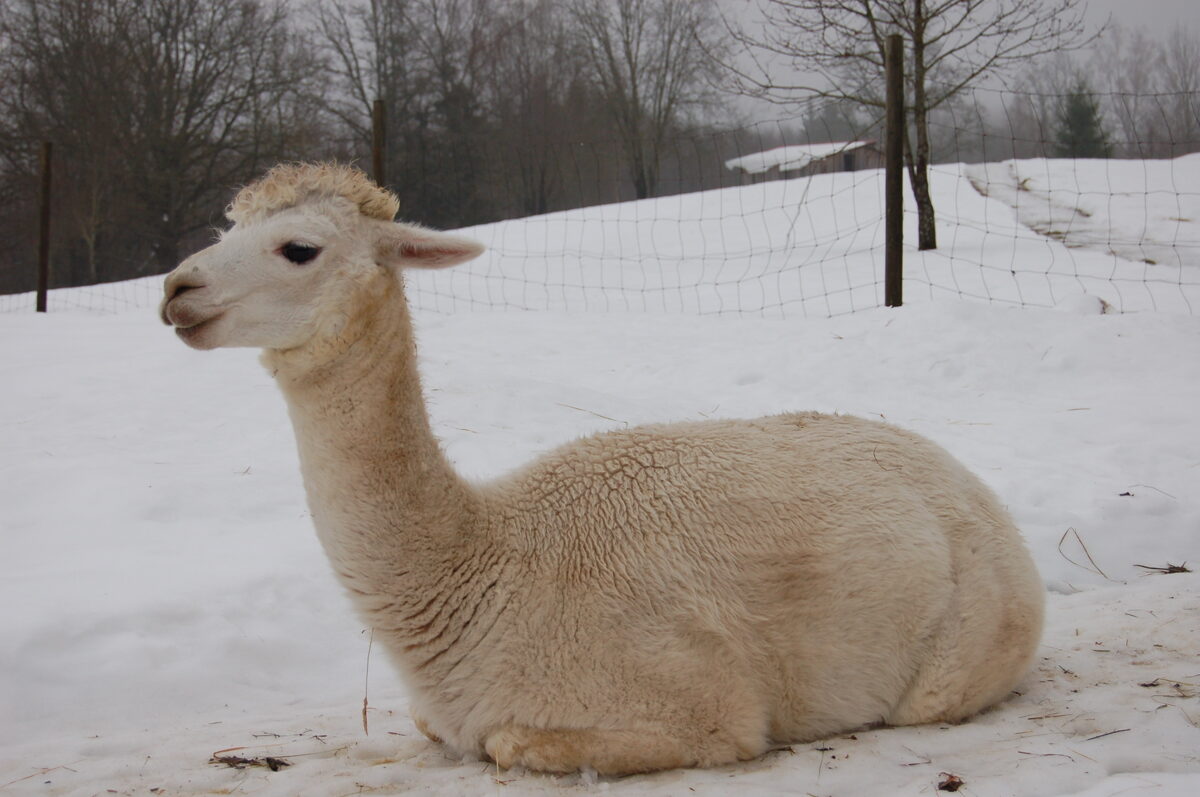 Silla has just about taken up residence there.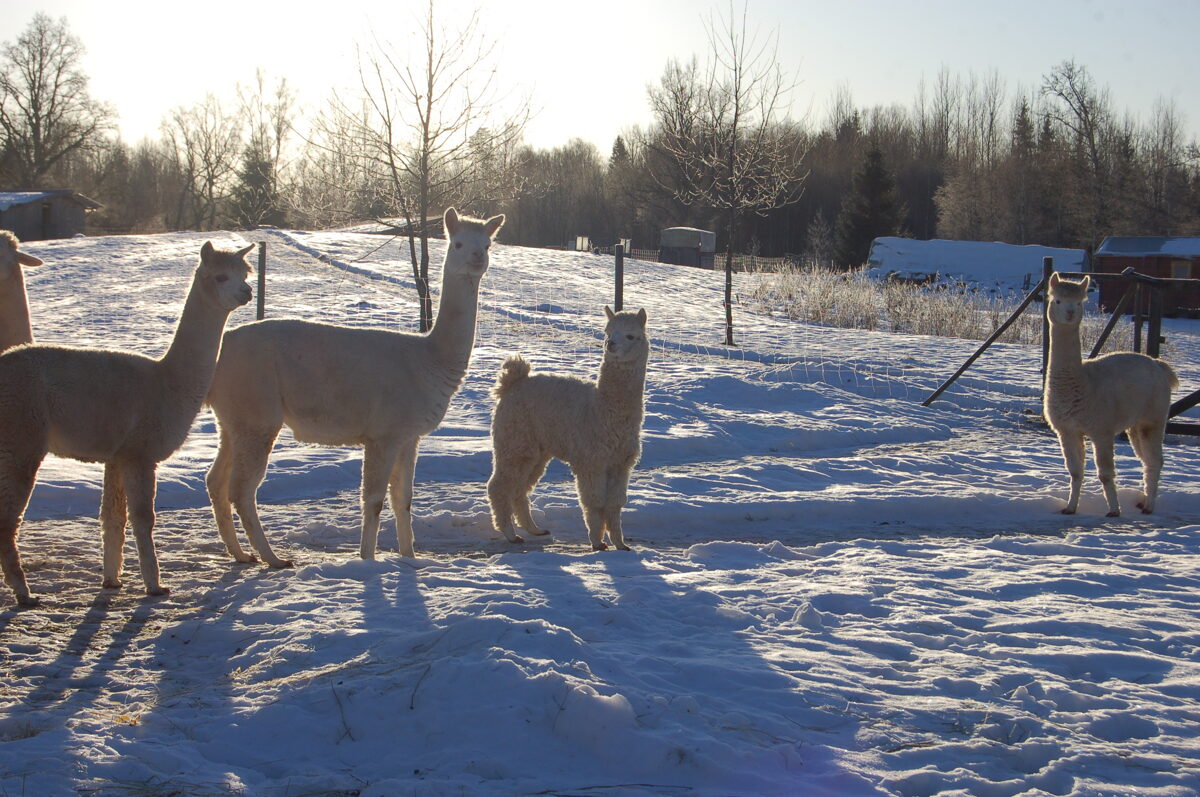 Love to see little Marv strutting his stuff, they were actually looking at....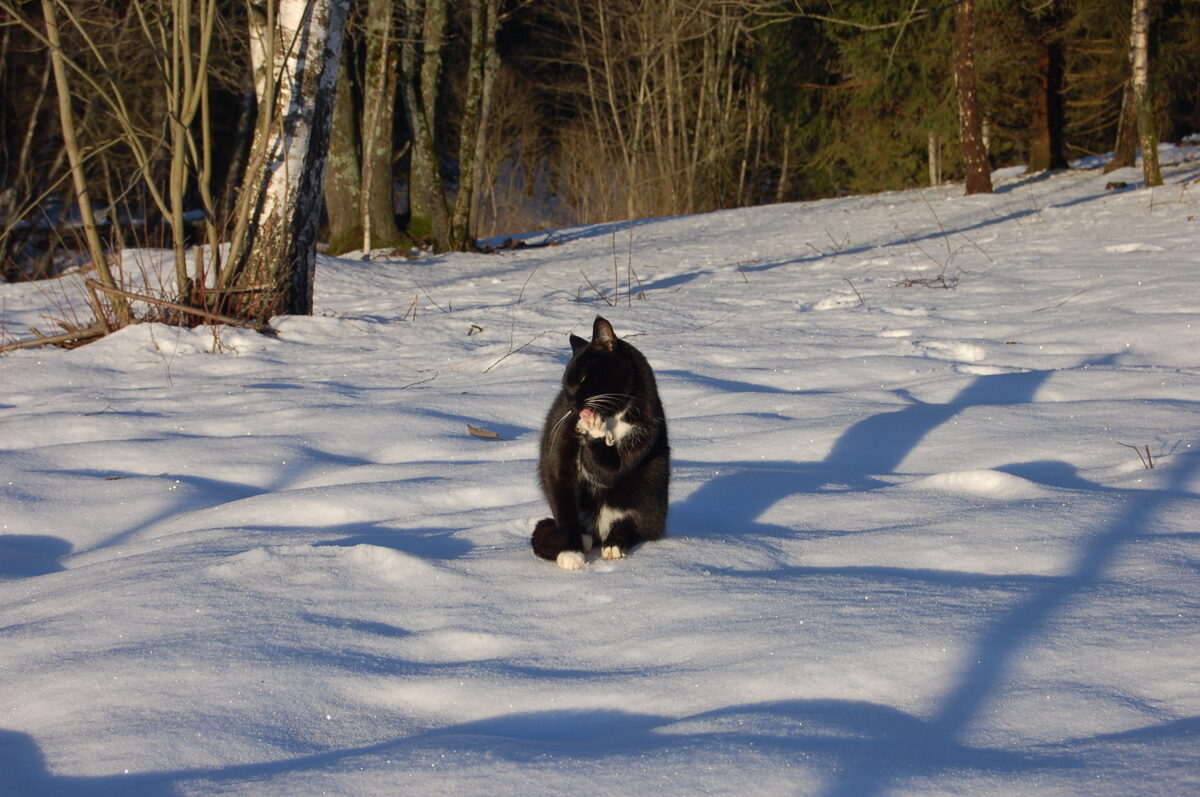 Rocket Ron who had just followed me around on a long walk around the land. I think he was trying to warm his cold paws.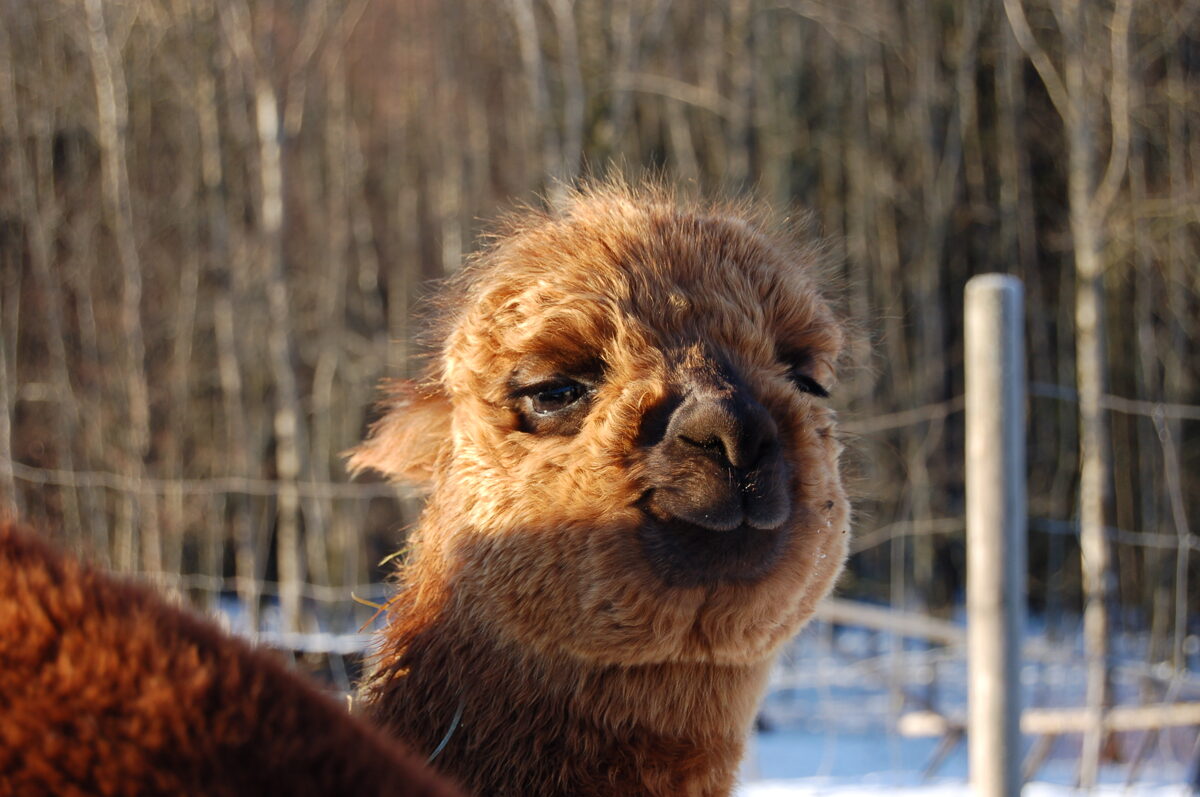 Norman out in the winter sunshine.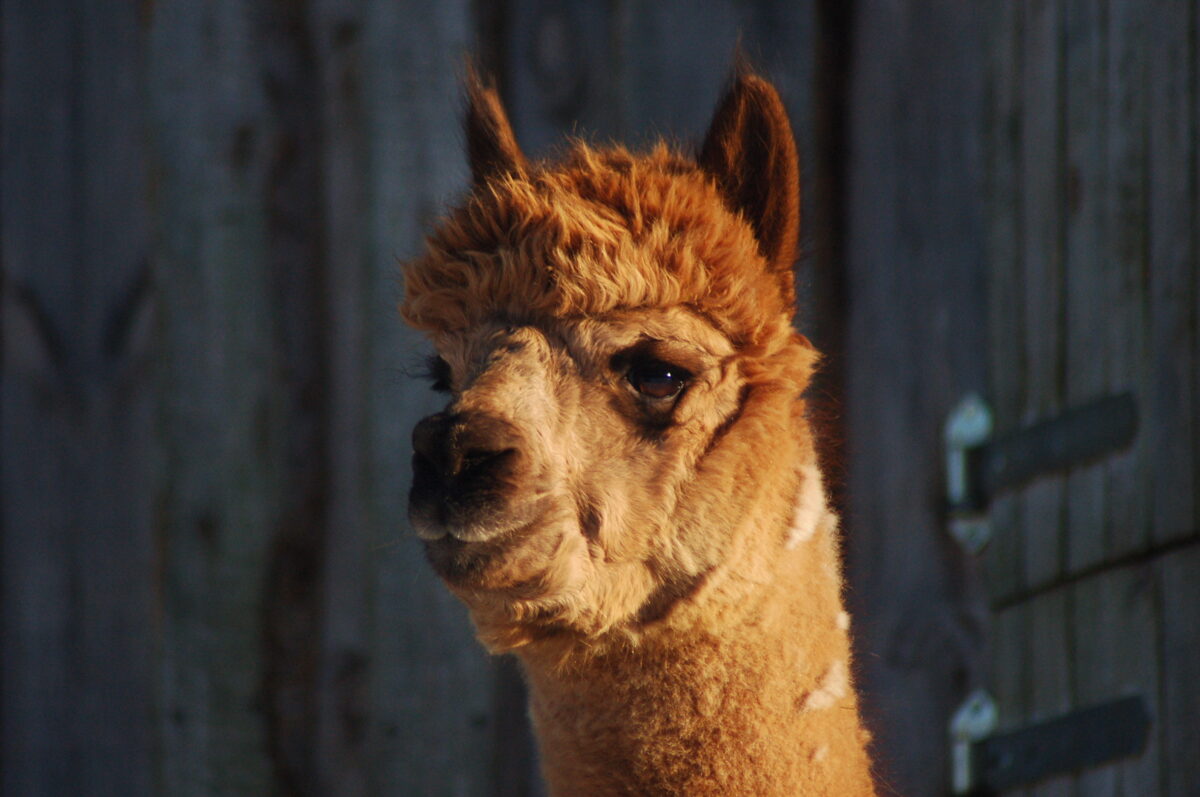 And so was his dad, George.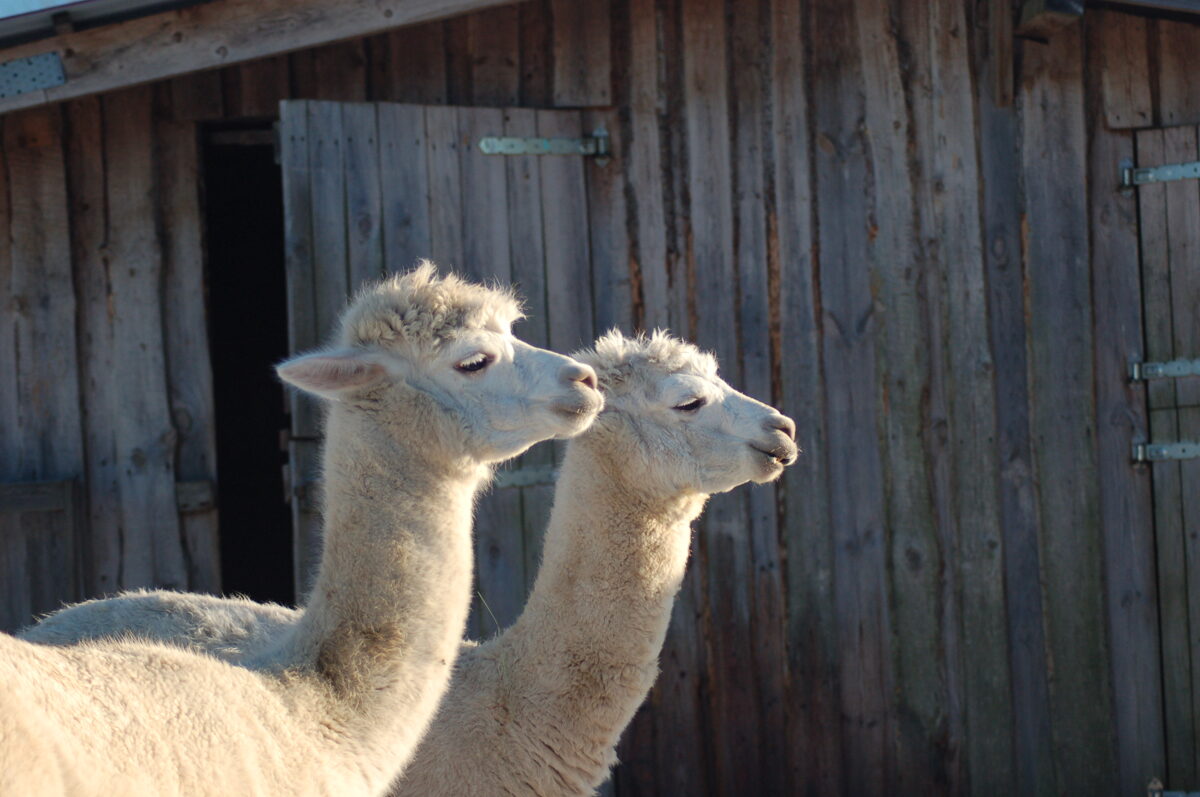 Speaking of father and son, here is Brencis with his dad Tellus (who is also Georges dad and Normans grandad).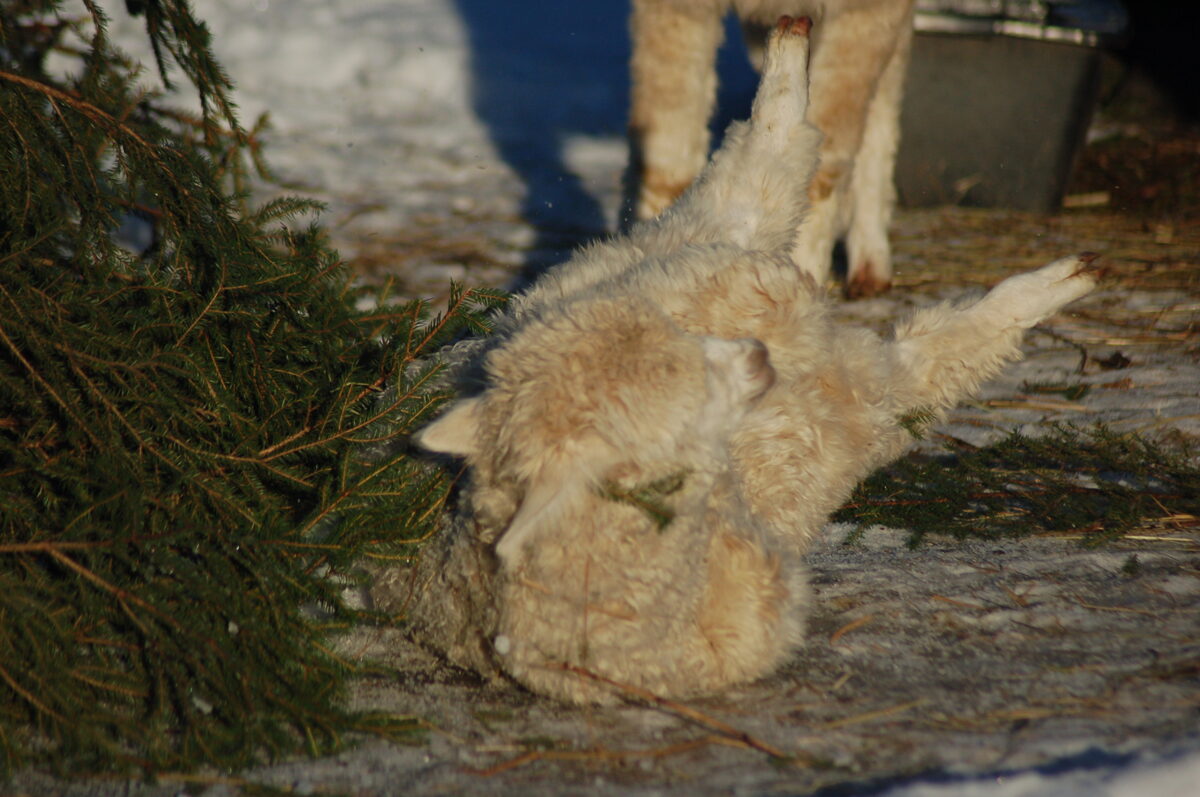 Marvin is feeling so much better he decided to have a roll on the spruce tree I had just cut for them to eat.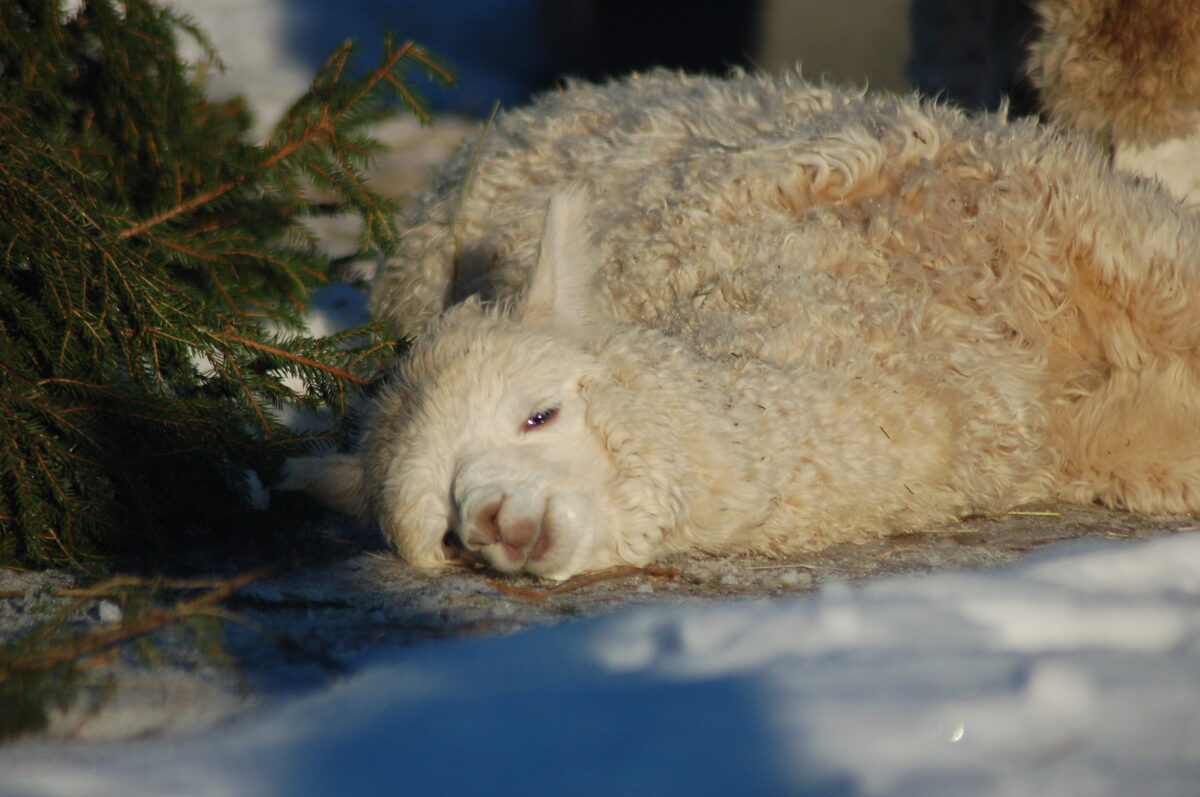 Did that tire you out Marv?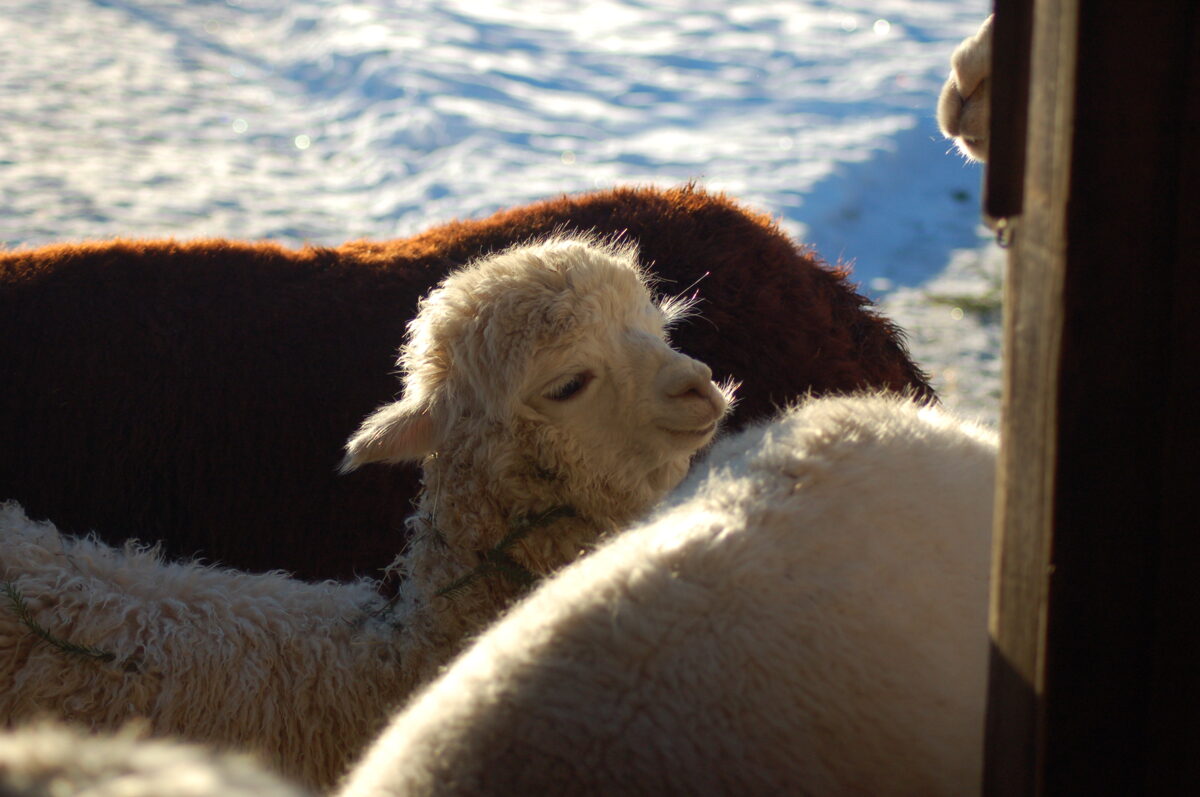 Marv looks so small and lost amongst the adults.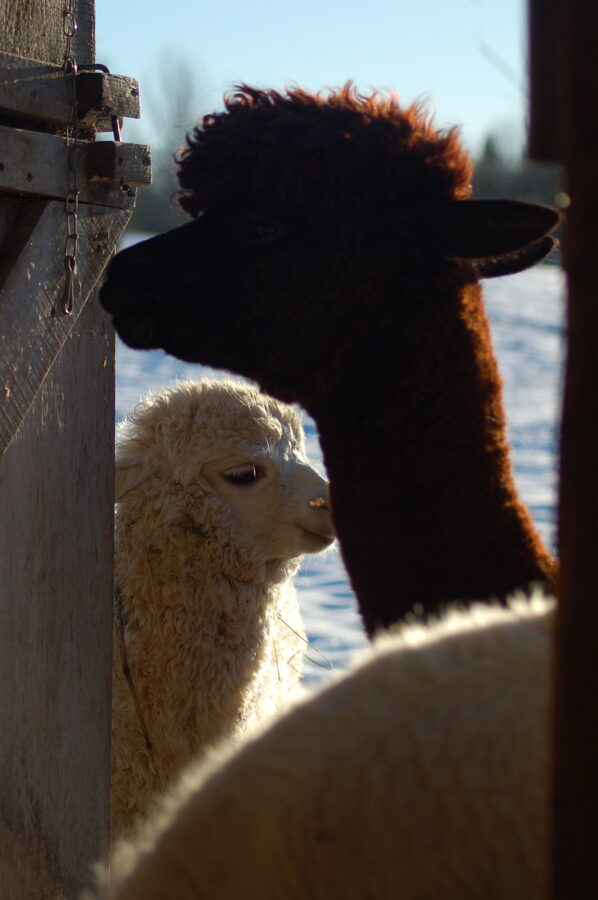 Please will you let me in.....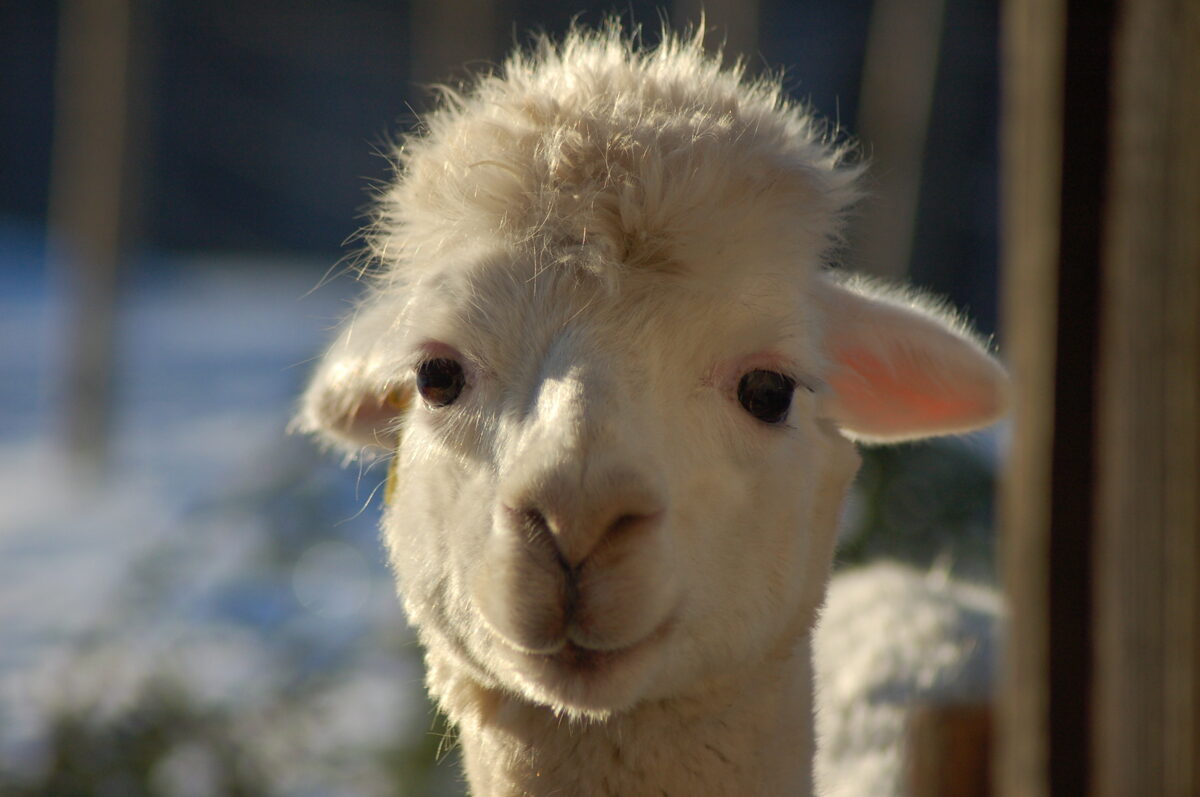 Vanessa looks so sweet and gentle here, don't be fooled she is a bossy madam.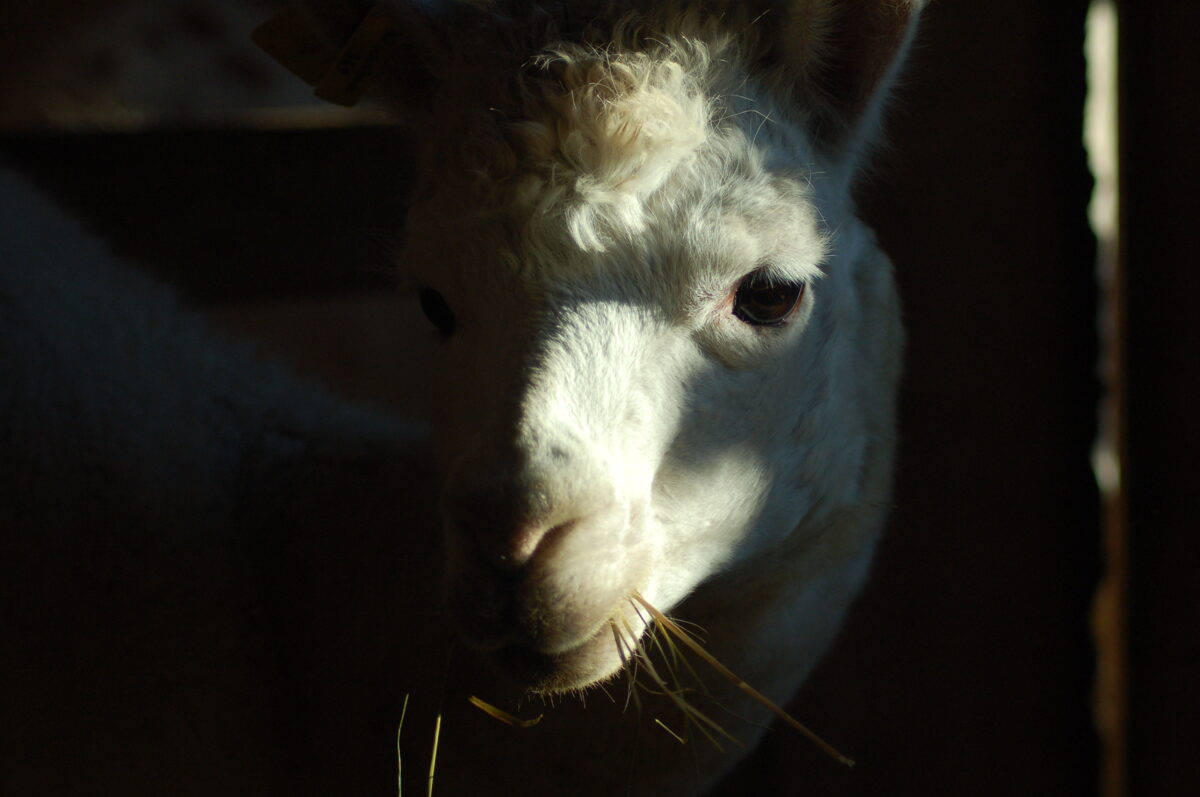 Silla asked me to take some moody, atmospheric shots of her, so here's one....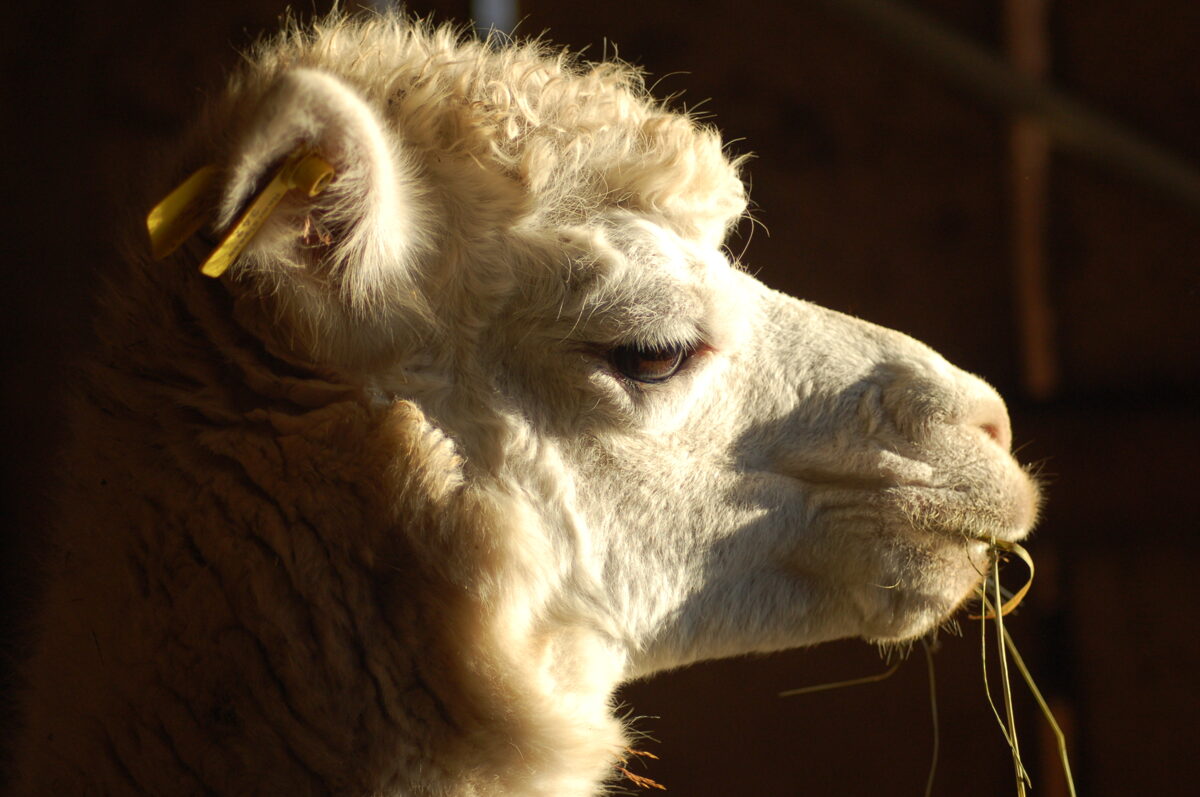 And another.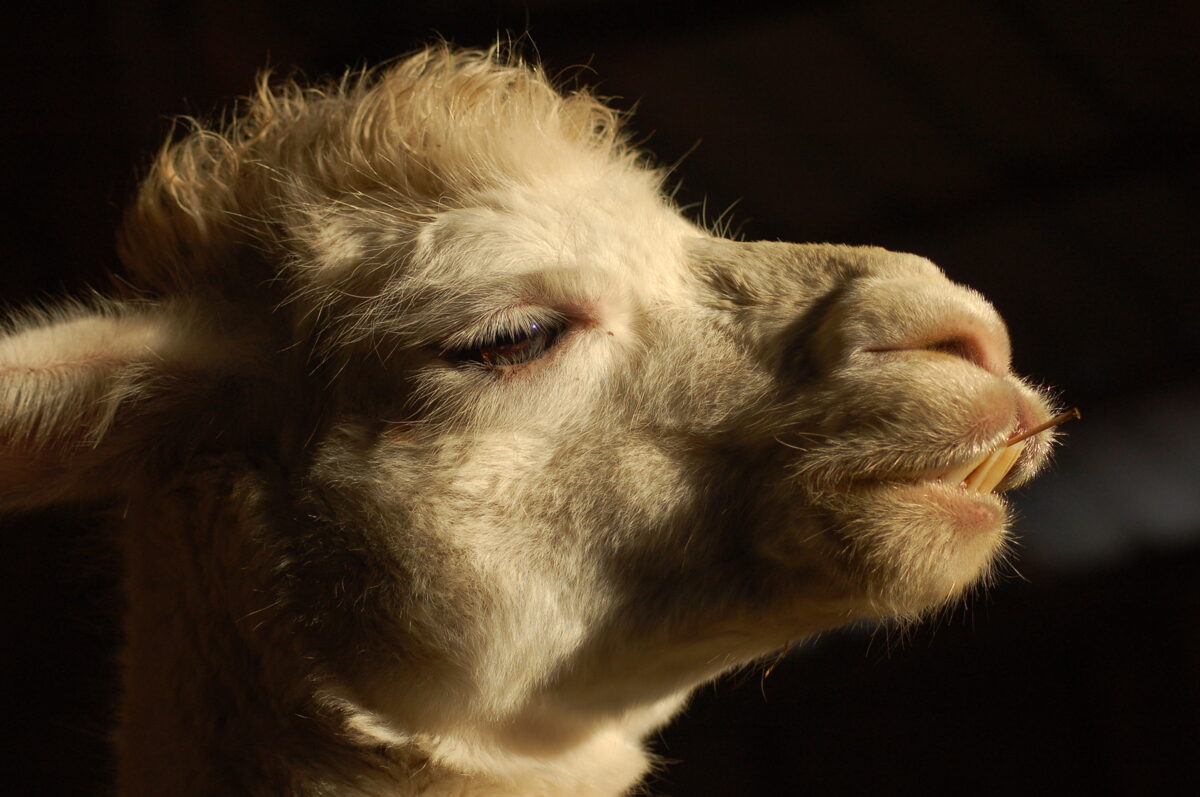 Valeria didn't want to be left out.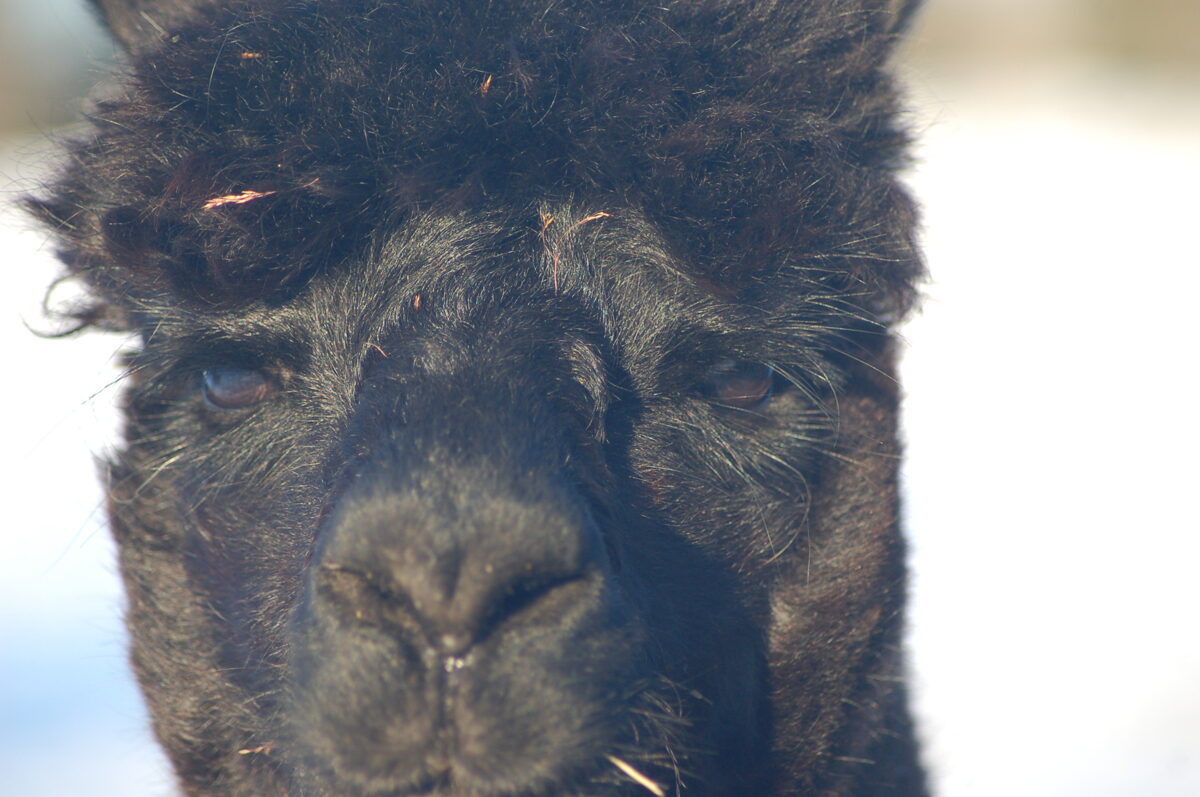 Interesting how the sunlight plays with the colour of Mr P's fleece, black here...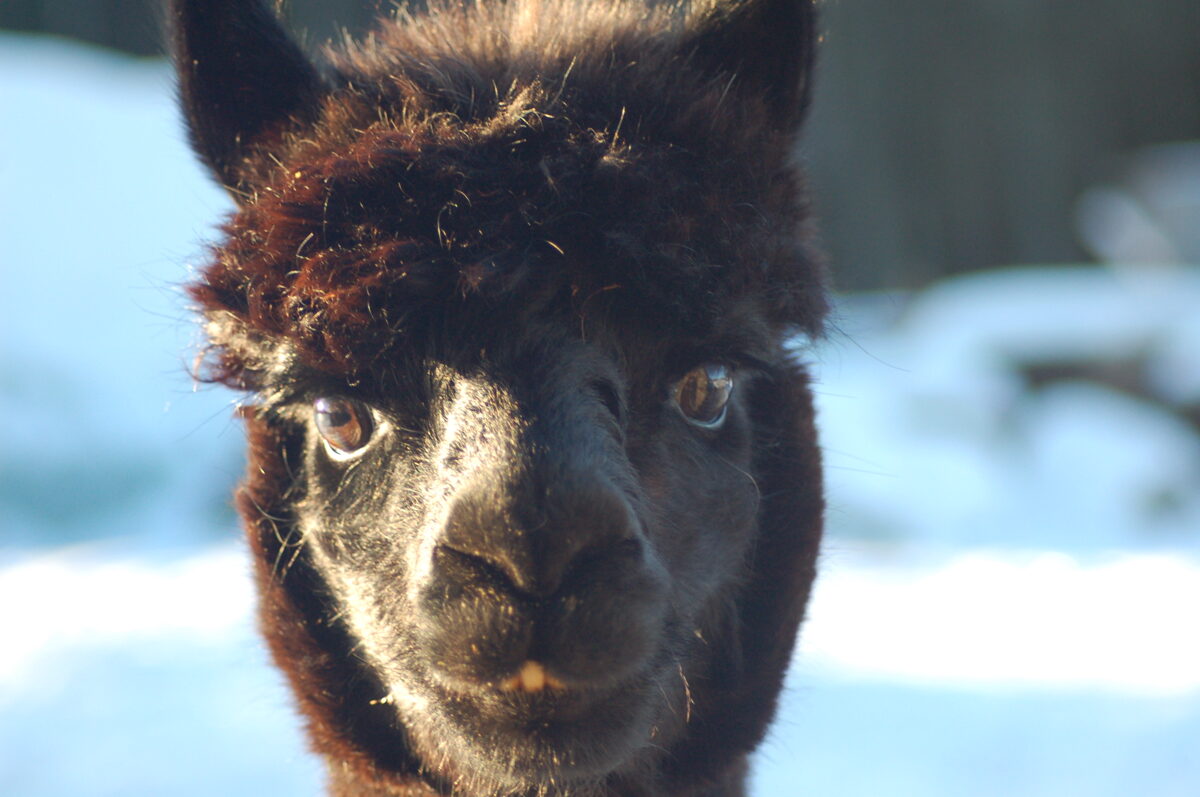 Very dark brown here, these were consecutive photos, he just move back a little into the light.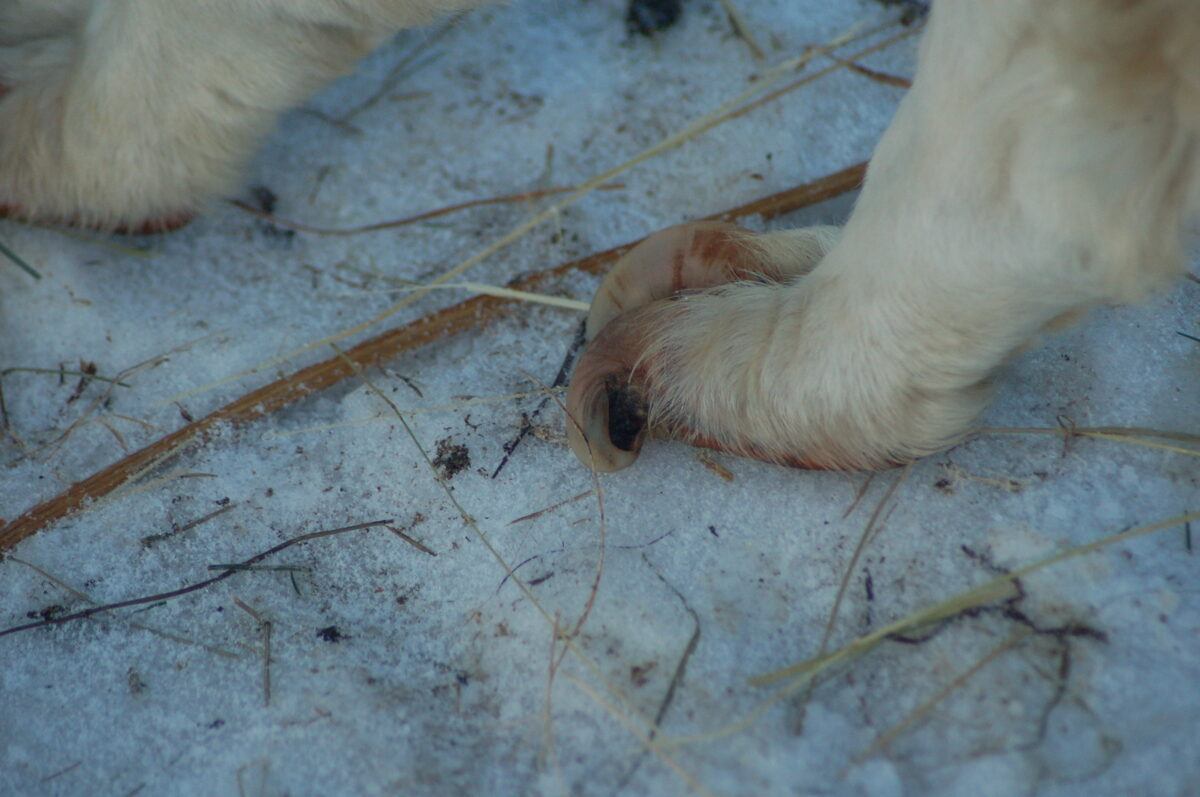 ErrMmmm I will admit I am over due with cutting Brencis rear toenails, it needs three people, Lelde is coming to help in a few weeks.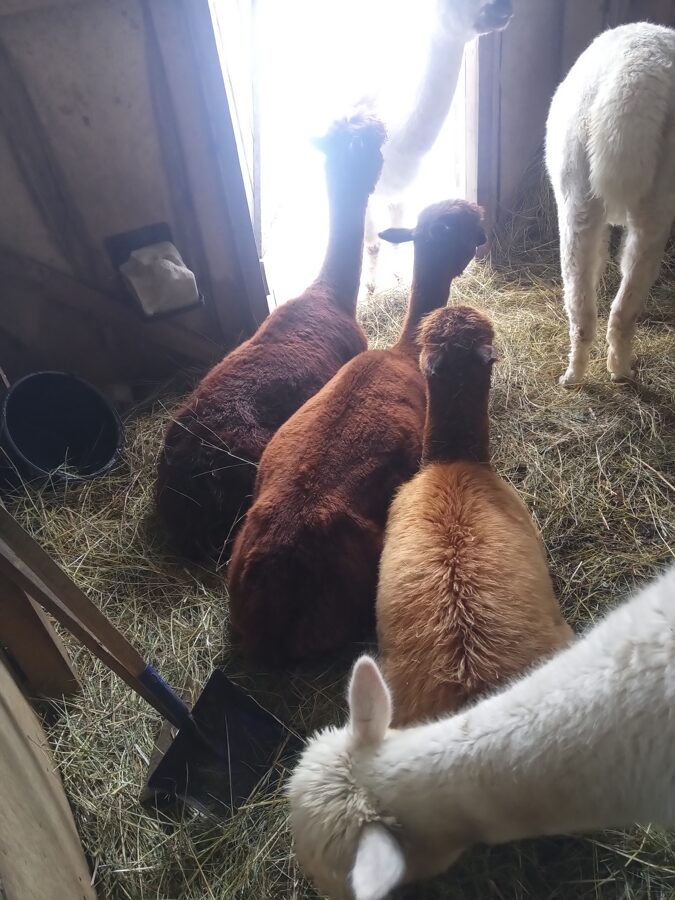 Love this photo of grandmother Chanel, daughter Ilvija and grandson Norman all sat together and the colours of the fleece.

No comments
Leave a reply