Surprise.........
It sure was a bit of a surprise to find out Vanessa and Silla were actually pregnant, when I had resigned myself to the fact there would be no cria this year. Silla has been pregnant before but sadly lost the cria during birth. Vanessa, who is 15 this year, has also previously been pregnant but that was before she arrived with us nearly five years ago. They were mated last year but with no real obvious signs of a spit off (good indication she is pregnant), so I wasn't too hopeful they were pregnant. I wanted them scanned last year to confirm, but getting hold of the vet with the scanner is getting difficult. She eventually came beginning of May by which time the girls would be around 9 out of 11.5 months pregnant. The results from the scan were "negative", which I thought was not surprising. Our own vet had tried with her scanner, but it was only really for small animals and the ultrasound does not really penetrate deep enough, worth a try though. I appreciate late term scans can be difficult and of course the vet has no experience of doing them on alpacas so I cannot blame her for missing it. Since the girls were sheared, I had been noticing both Silla and Vanessa seemed to be getting "rounder" and Vanessa had quite a bulge, maybe just a full stomach, but she sure does look pregnant, I thought. But last Wednesday I noticed with both the udders also looked a little swollen. So, we got hold of them and had a check and low and behold you could feel the cria moving around. Checking the records from last year the cria should be due anytime in the next two weeks. Silla was mated with Jakobs and Vanessa with Josefs so hopefully we get some interesting colours and patterns. I am now regularly checking Antonia and Valeria who were also mated last year to see if they are also pregnant, but they would potentially be due end of July early August.
I am frustrated but also thankful the girls seem ok even though my usual management for pregnant females was not followed.
1. With alpacas in the last few months of pregnancy you should increase the amount of feed they get (not done) as this is when the cria begins to rapidly grow. This is why it can be really difficult to see if an alpaca is pregnant almost right up to the last few weeks.
2. Thinking they were not pregnant they have been mated, Silla did sit for the male, but Vanessa was not letting the male anywhere near which she has done in the past. Mating an alpaca when she is pregnant is risky and can result in abortions due to the mating process itself and stress.
3. Because these girls have been difficult to get pregnant in the past and current the mating was not going well, I had been discussing with the vet about giving them hormone therapy first then try remating. Boy I am so glad I didn't as Silla and Vanessa would have aborted their pregnancies.
4. Even simple things like if they had a medical issue, we may have used medications containing steroids which also could have caused them to abort.
So now I am preparing my birthing kit and making sure all is ready and keep regularly checking on them. Fingers crossed all goes well during birth, my stress levels have now gone through the roof.
So apart from all the recent excitement what else has been happening. We managed to get all the alpacas sheared, much to their great relief I bet as it has been hot. Norman has been like a completely different alpaca since he was sheared both in appearance and character. He now will come up to you, eat out of your hand and will sometimes even let you stroke him. I wonder if it is because he can now see properly so is not as nervous. Must cut Timon's fringe and see if it has the same effect on him.
Marvin and Norman were separated from their mums and moved in with Lincoln and Timon. Norman didn't seem bothered but Marvin had a few days of looking for his mum. He did even escape on the day we were finishing shearing some of the girls. I saw him and must admit thought it was Karla who had escaped, we managed to get him back into the girl's paddock while we cleared up. It was only afterwards when I went to check on them, I realised it was Marvin not Karla, Doh…so he was haltered up and walked back home. Amanda was not bothered at all that Marvin had gone, I think she was ready, Ilvija had a few times when she realised Norman wasn't around then went back to eating. Marvin, Norman, Lincoln and Timon have formed a nice little group, and all seemed to have accepted each other. I discovered Lincoln really loves a neck rub, he stands for ages while you do it, but he is not so keen if you touch his body. Timon and Lincoln are coming up for toenail trimming so it will be interesting to see how they react.
As I mentioned before we have also been mating the alpacas. This time Brencis with Mari, George with Ilvija, Jakobs with Valeria and Antonia. I was going to leave Lolly and Karla till next year but with the apparent limited success of mating this year decided to do it this year. So, Lolly is being mated with Jakobs and Karla with Josefs.
Oh well must go and check on the girls…….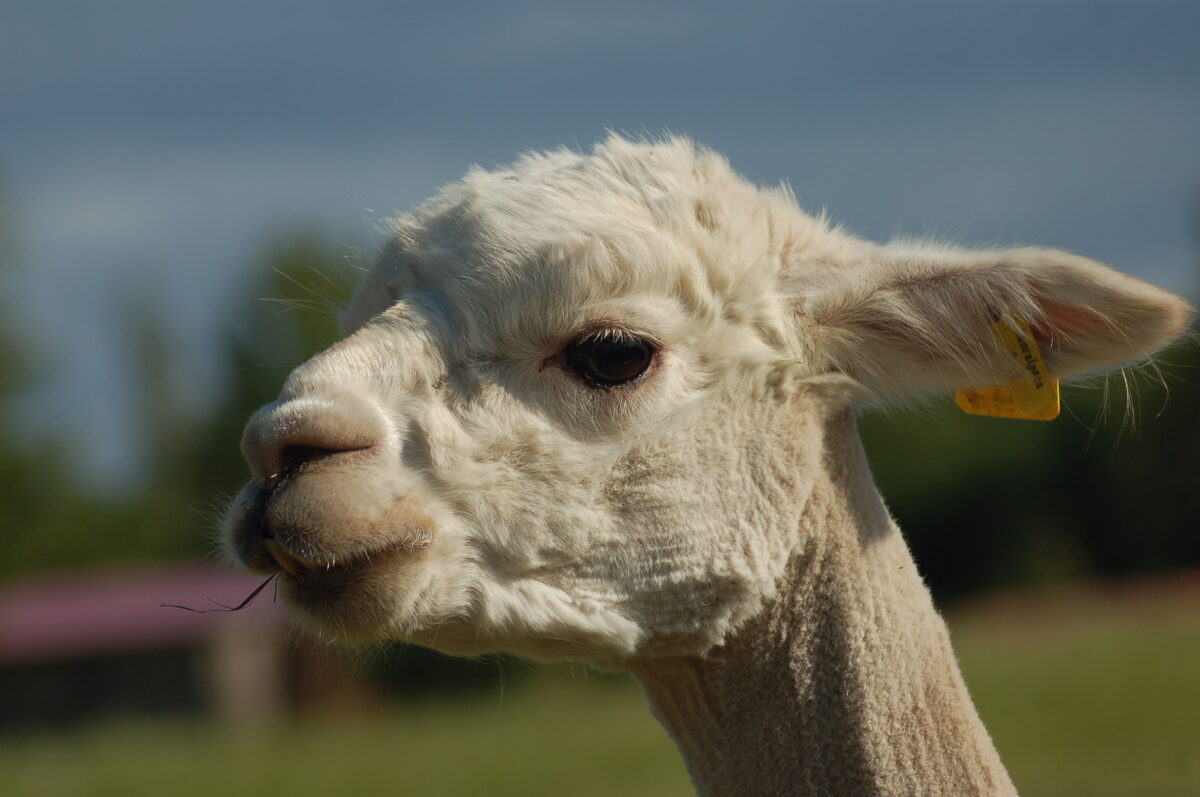 Valeria is adamant she will not be mated, she just spits and spits at poor Jakobs. (Maybe she is already pregnant).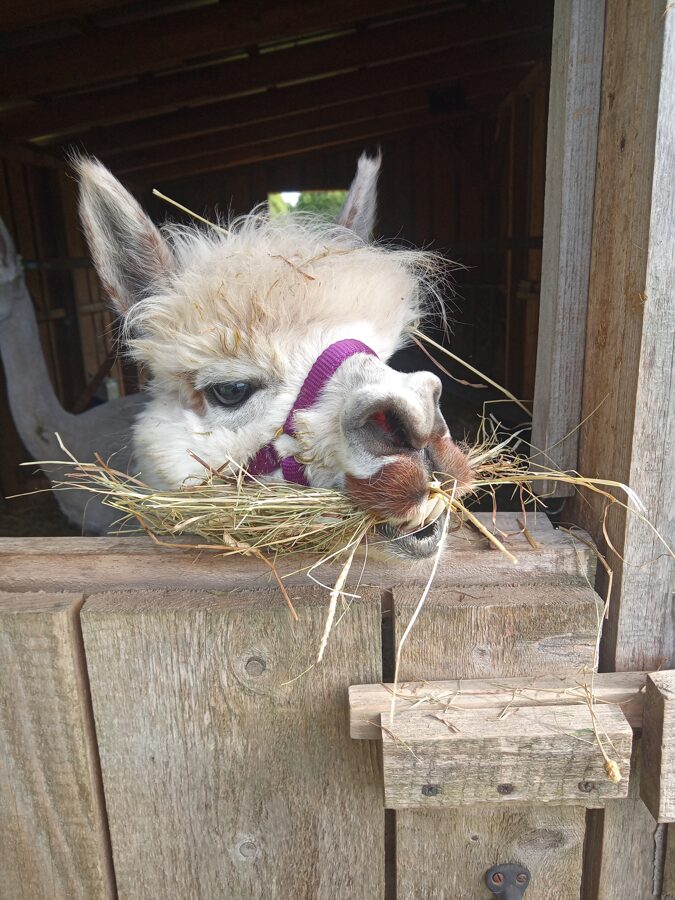 Jakobs after yet another failed mating attempt with Valeria.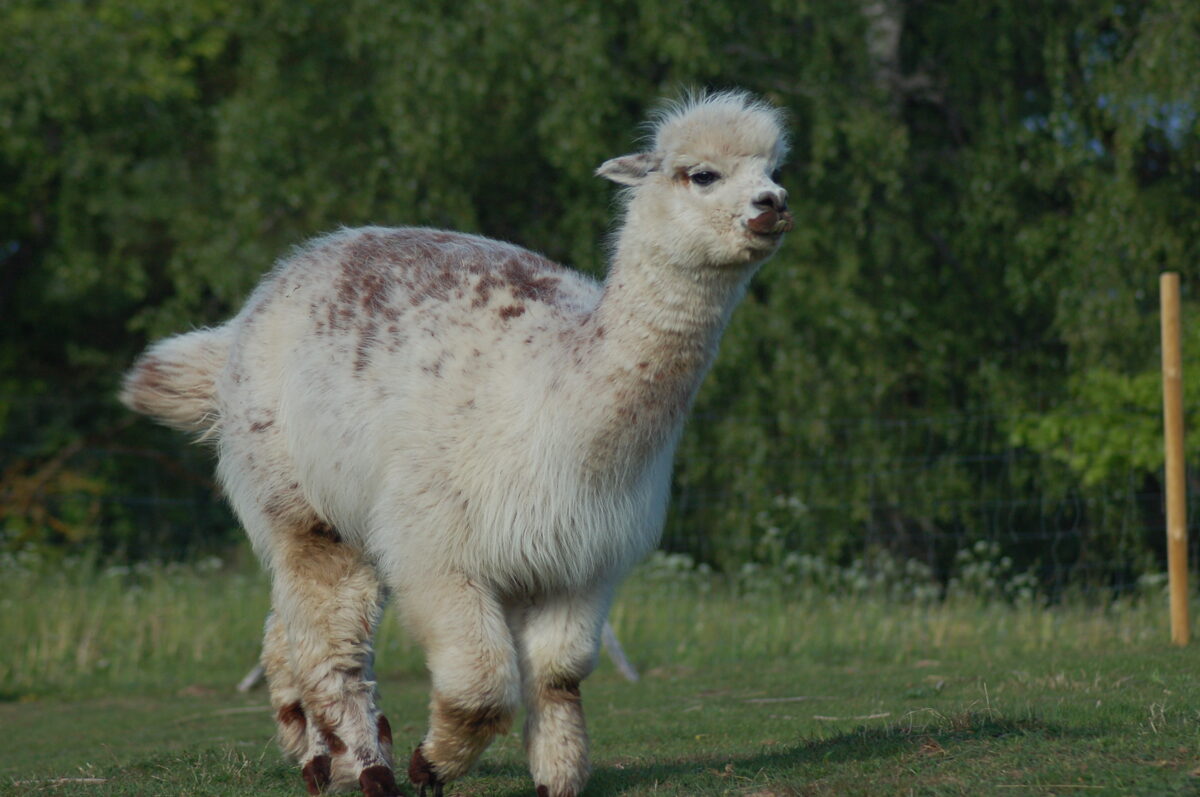 I mean how can she not like this gorgeous young chap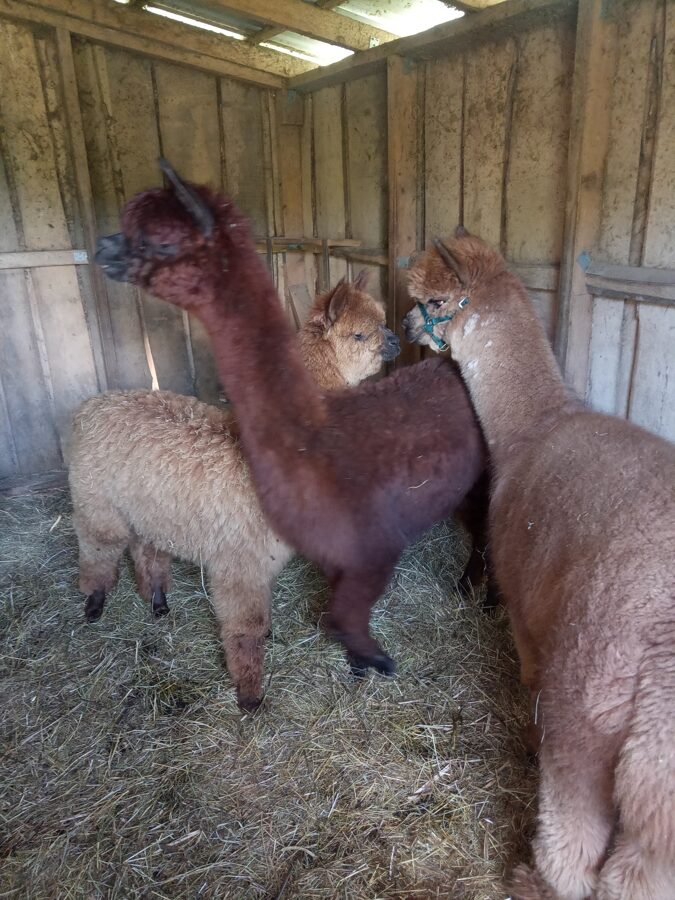 Mating of Ilvija with George has been a little more successful. Here George gets to meet his son, Norman.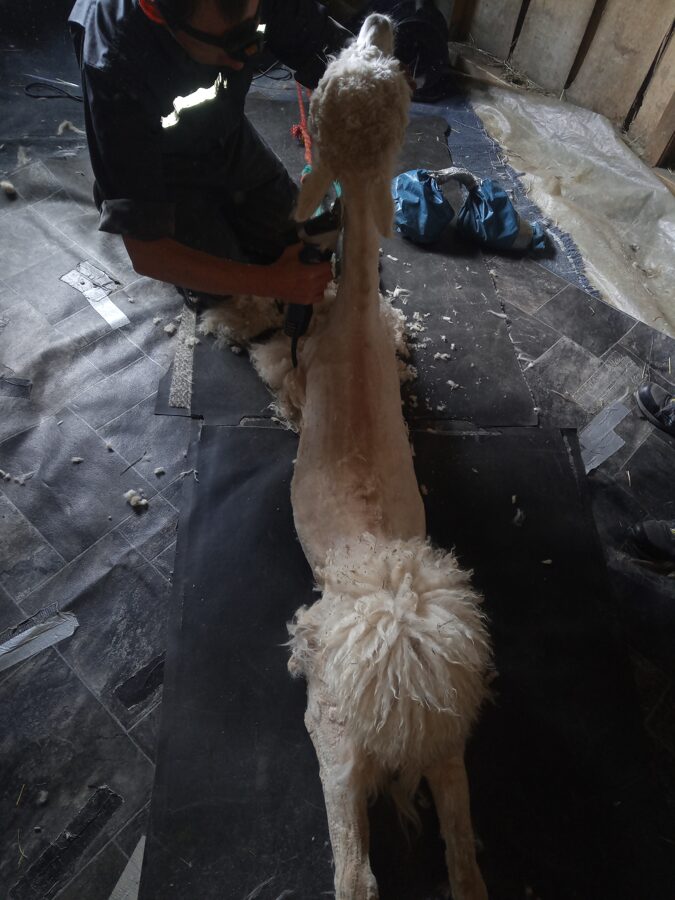 Shearing time. This is me doing Marvin, don't worry I didn't leave the tail looking like that, personally I absolutly hate to see alpacas with "funny hair cuts" where they look like poodles. I refuse to do them when I am shearing.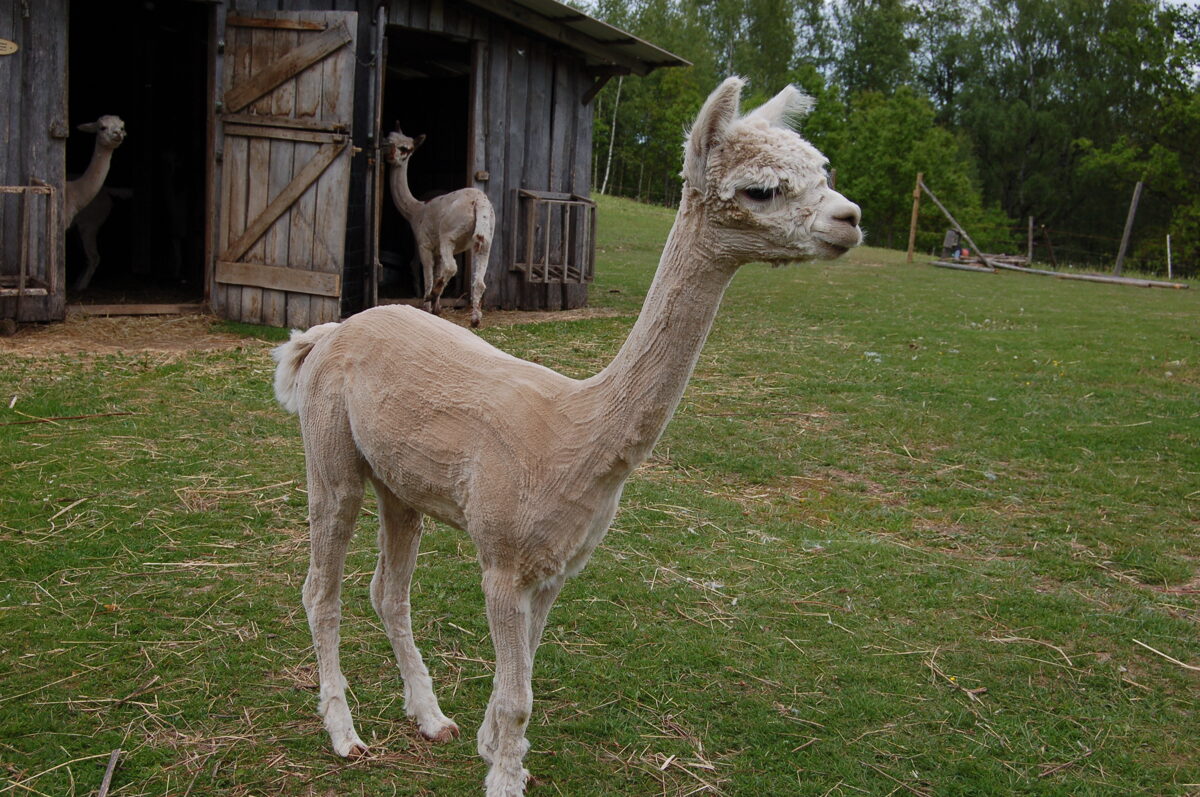 Marvin after shearing.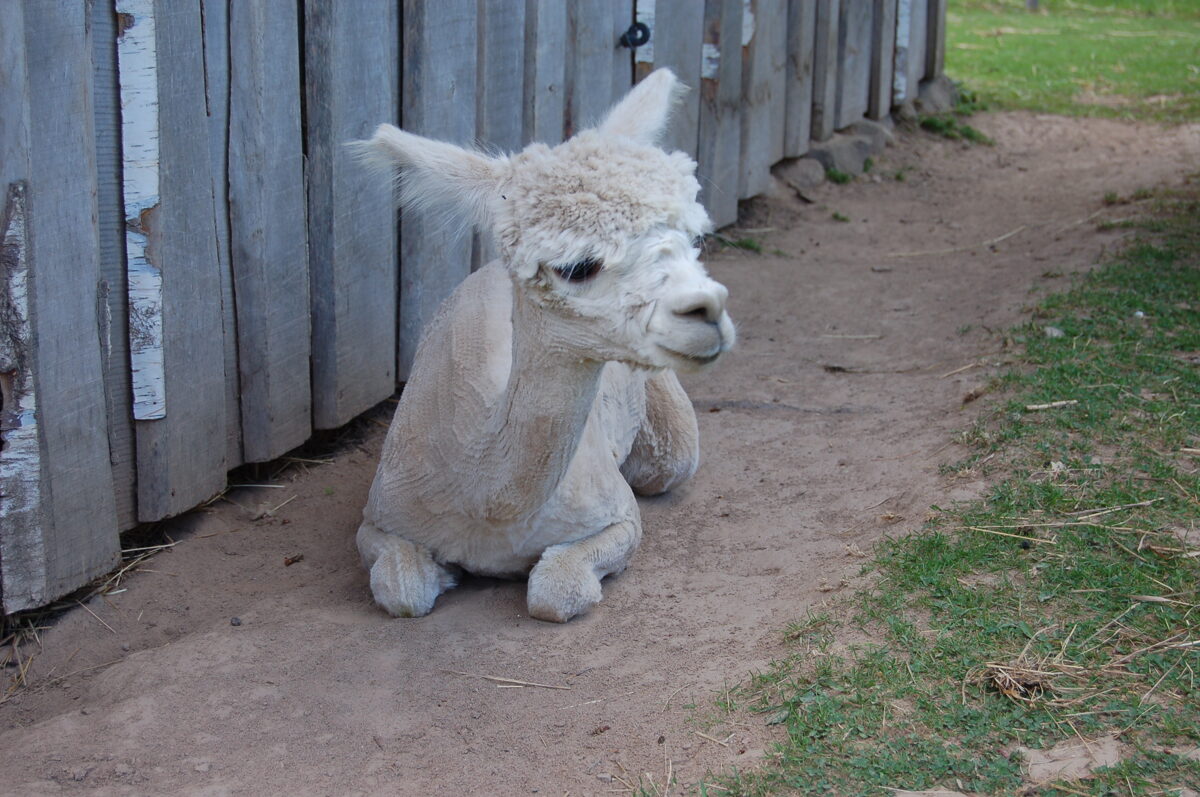 First thing they always do after shearing is roll in the dust.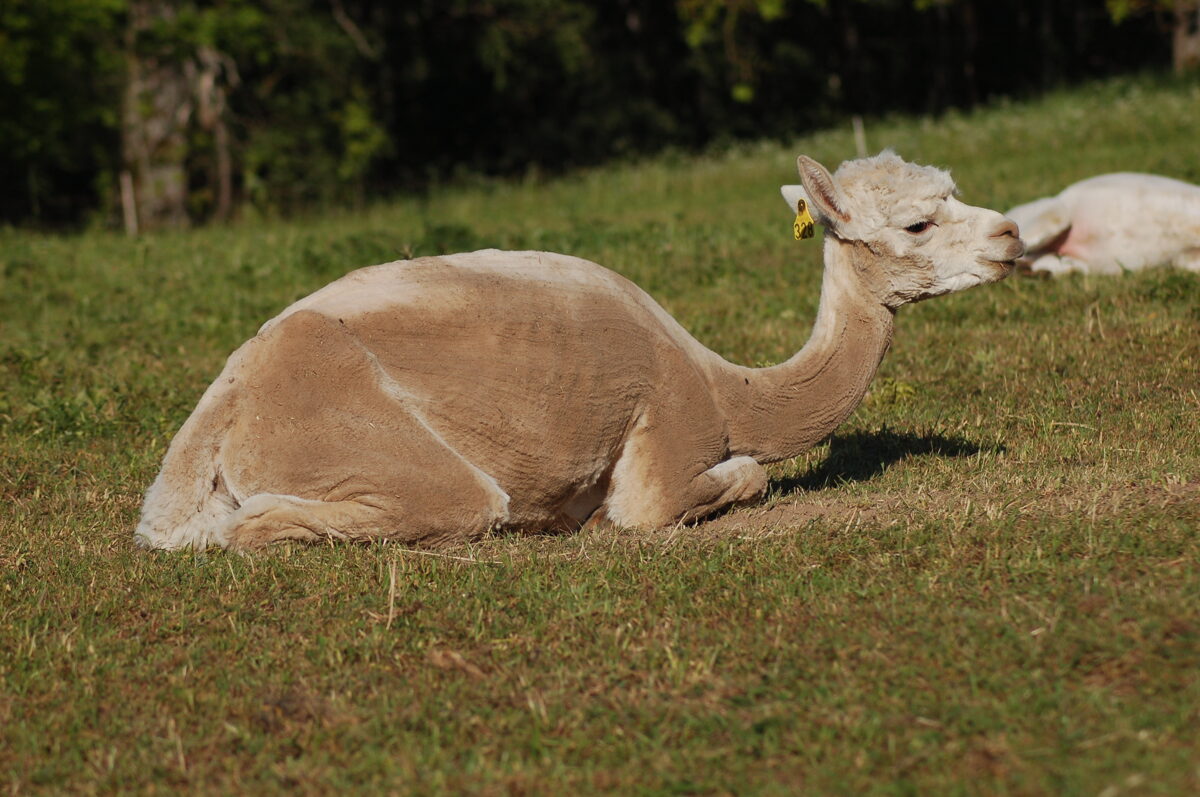 This is Amanda, Marvins mum, believe it or not she is a white alpaca.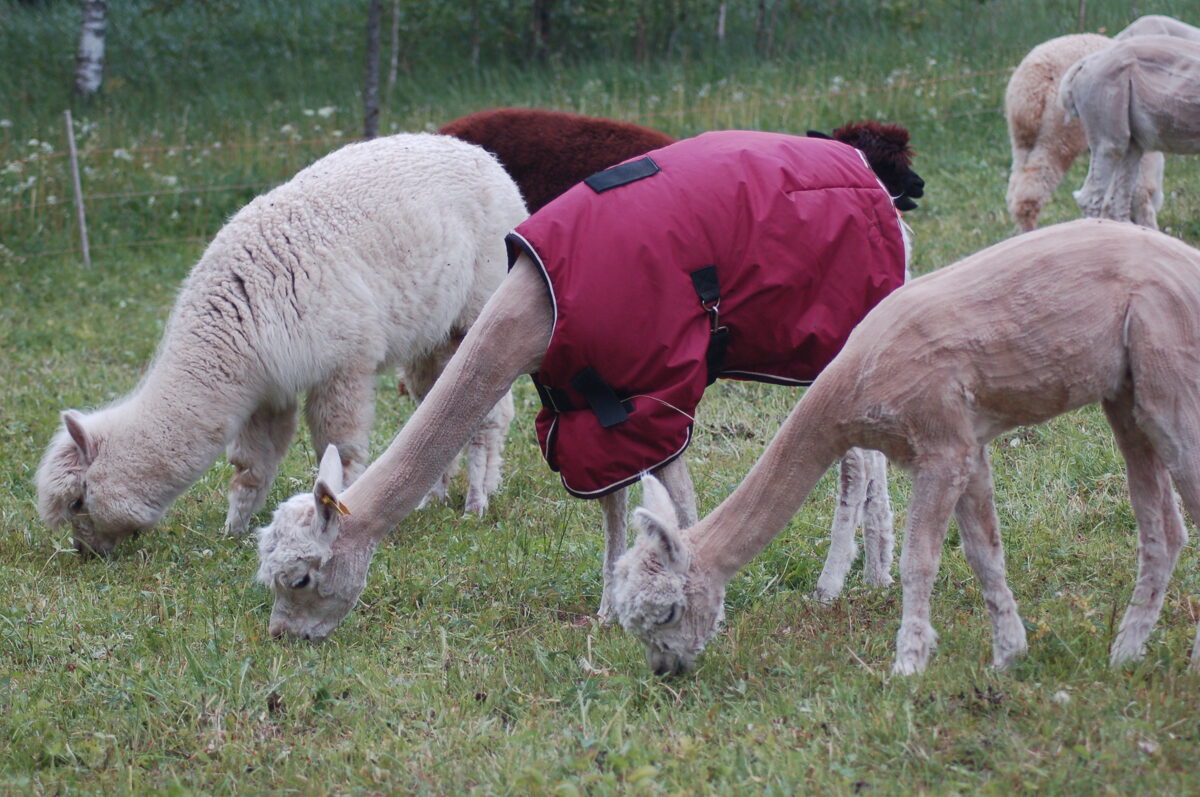 A family photo, Marvin, his mum Amanda, and Karla his sister still waiting to be sheared. It was much cooler this day and Amanda is a bit on the thin side so I put a coat on her for the day.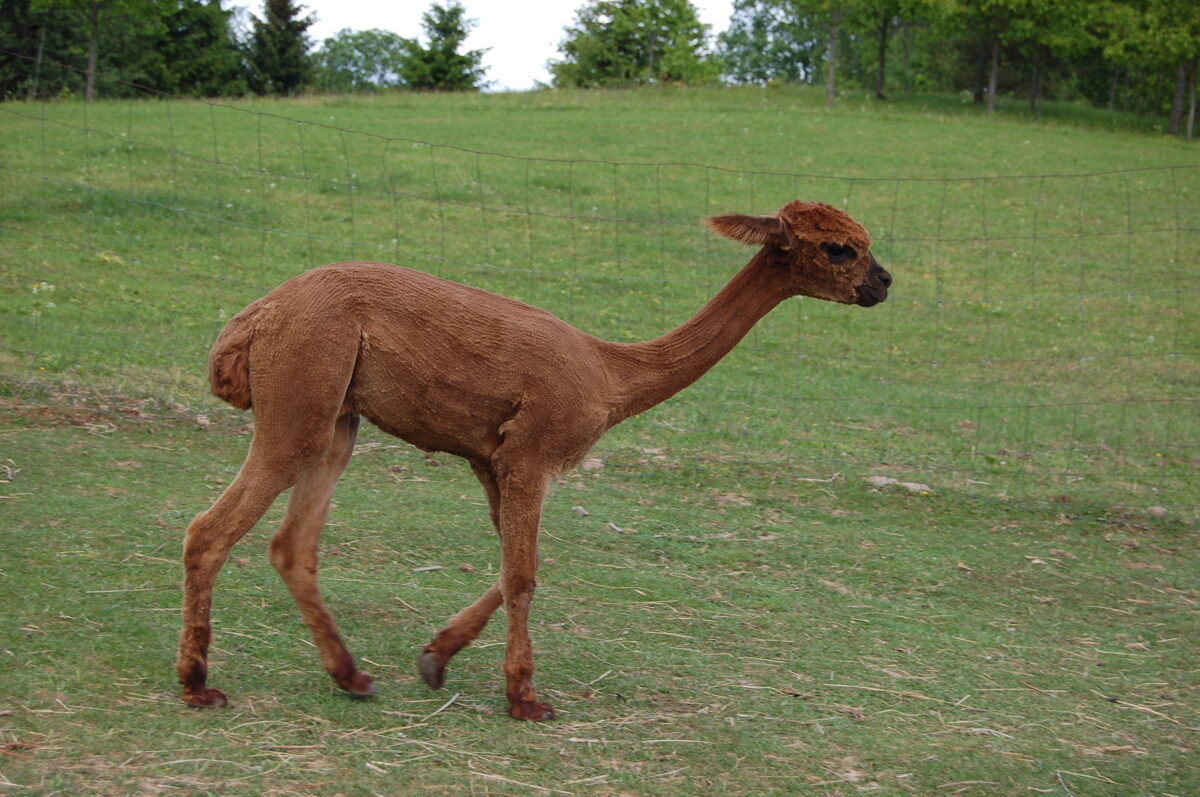 Norm is a totally different animal after shearing, both in behaviour and appearance.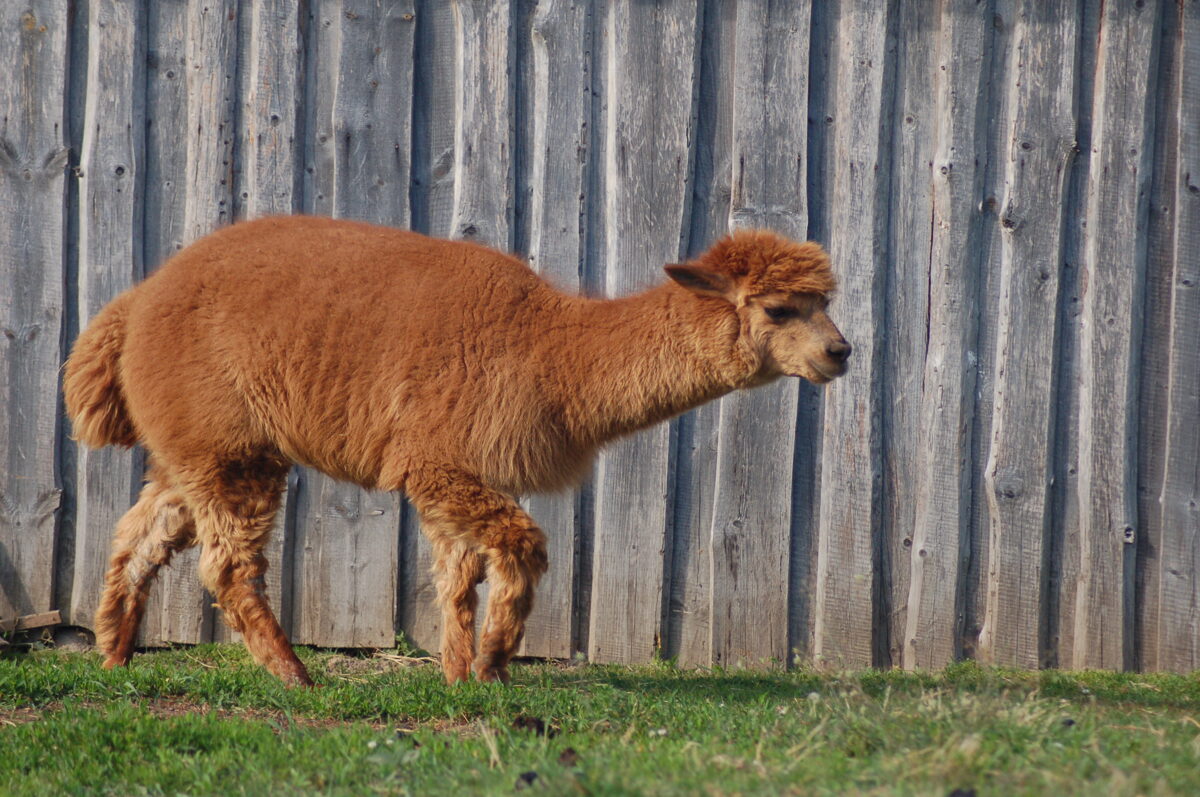 Freddie before shearing.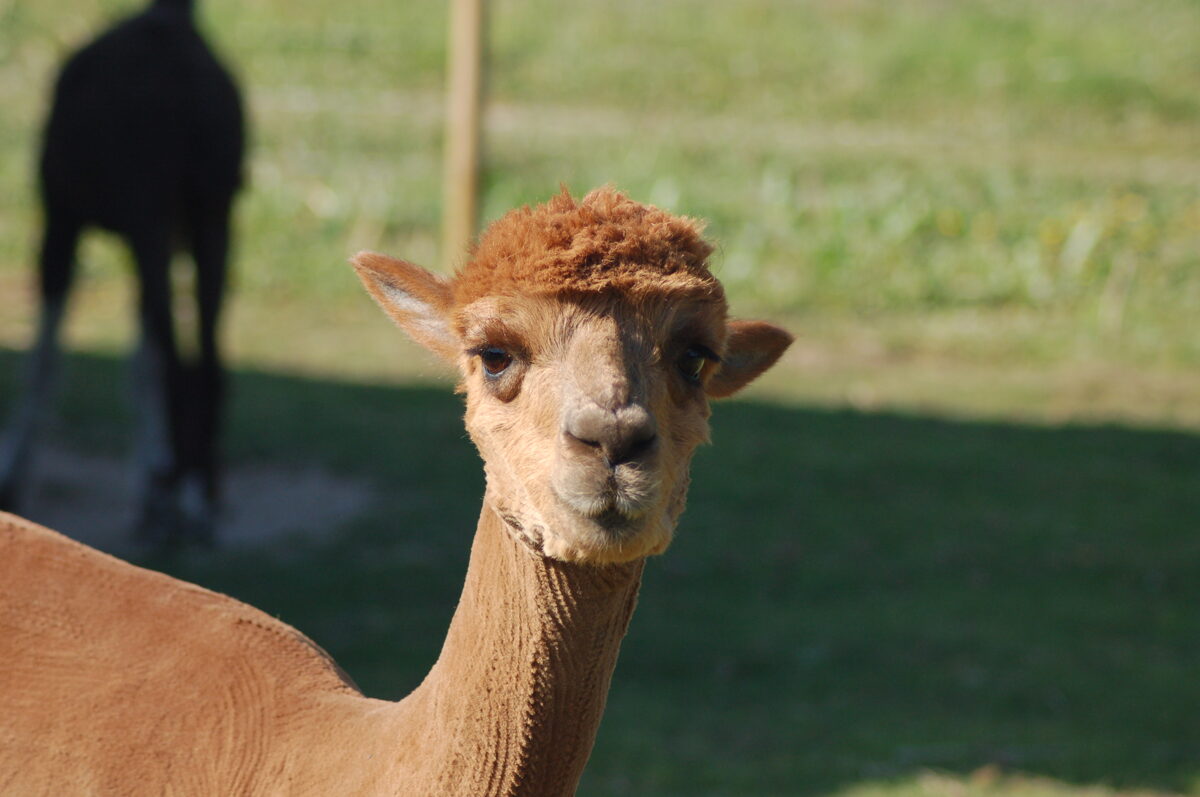 Freddie after shearing.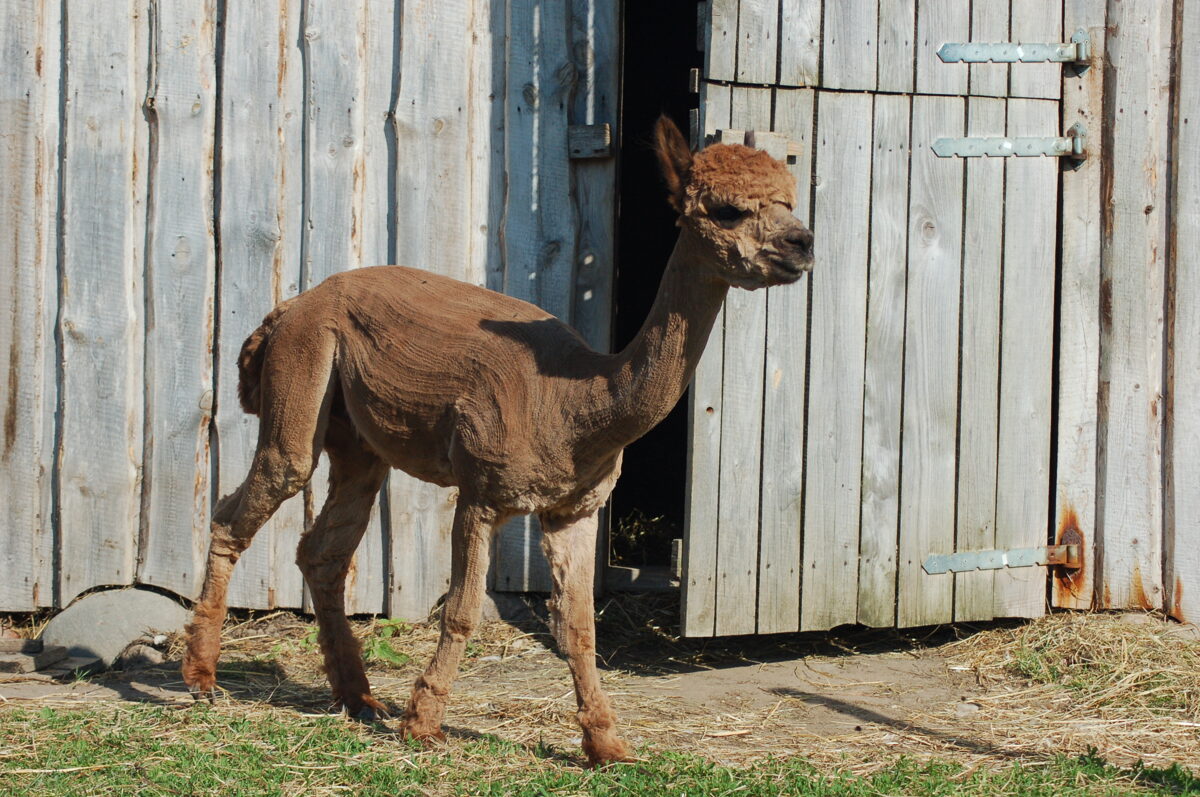 George after shearing.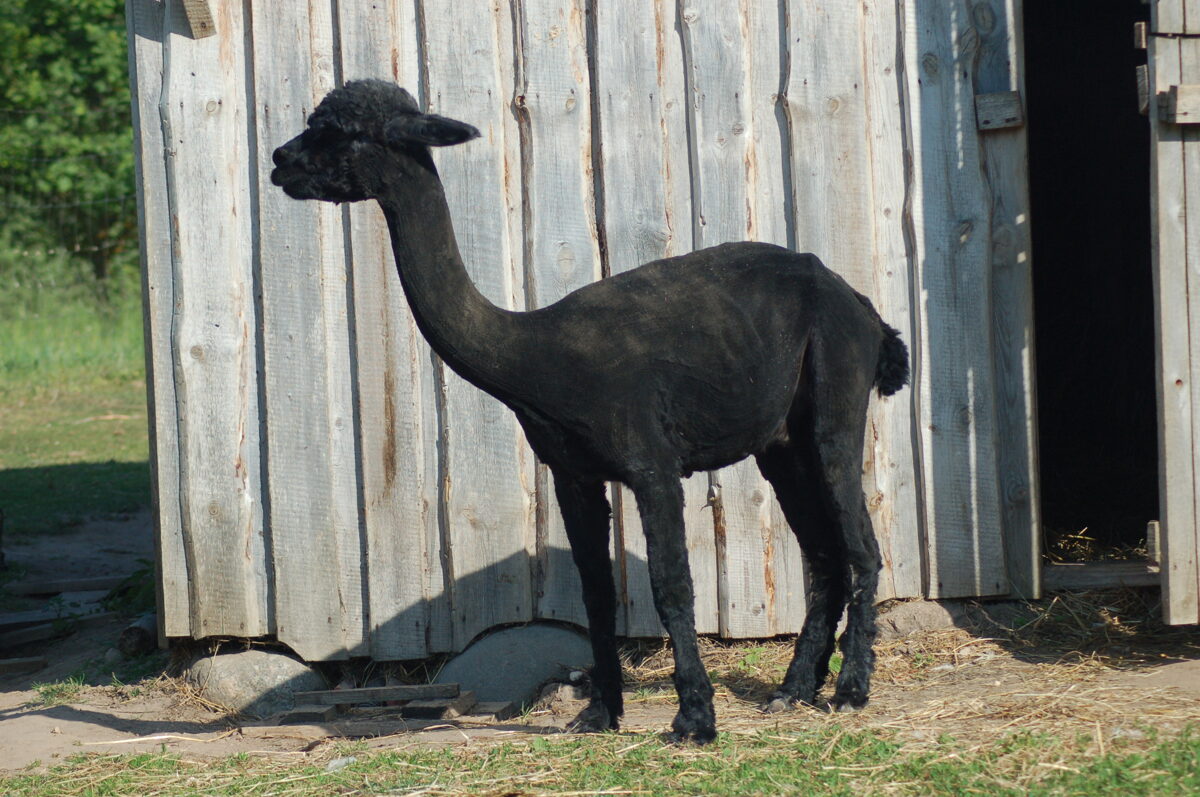 Mr.P after shearing, he has such a wonderful velvety black appearance when first sheared then goes and spoils it all by rolling in the dust.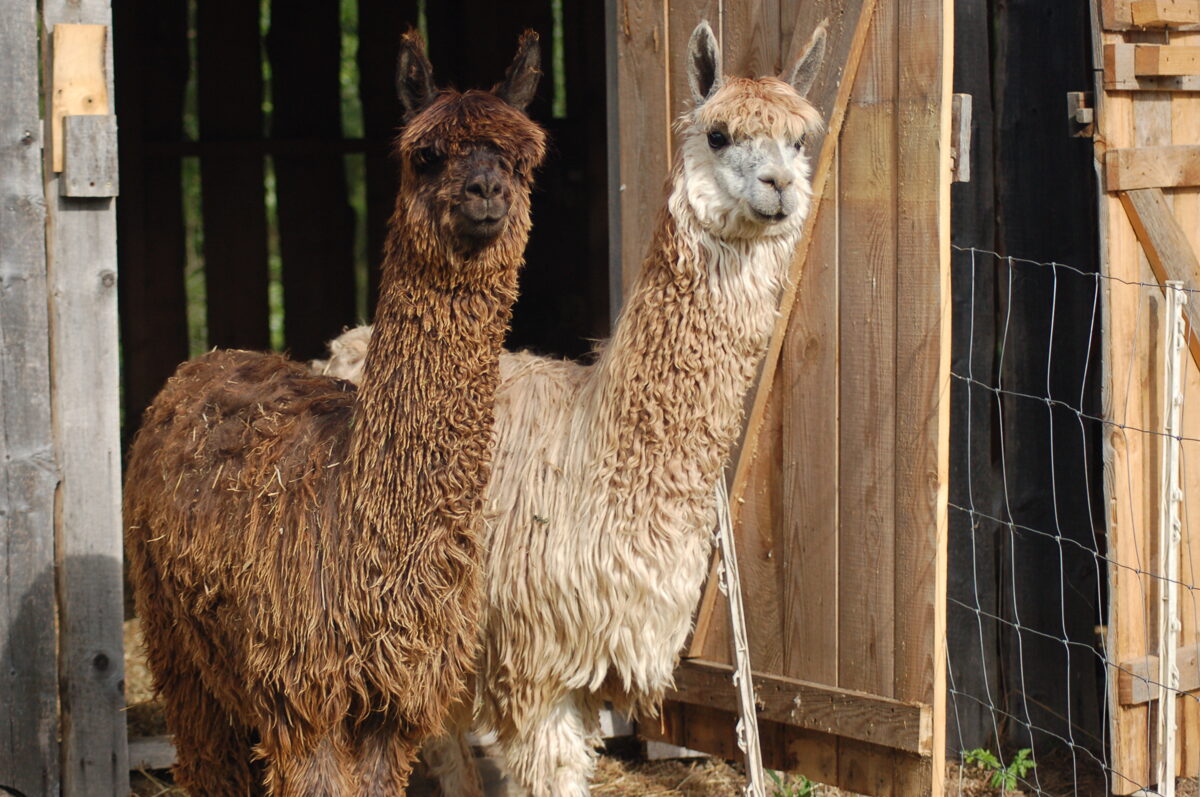 Lincoln and Timon won't be sheared this year, Suri's only need doing every two to three years.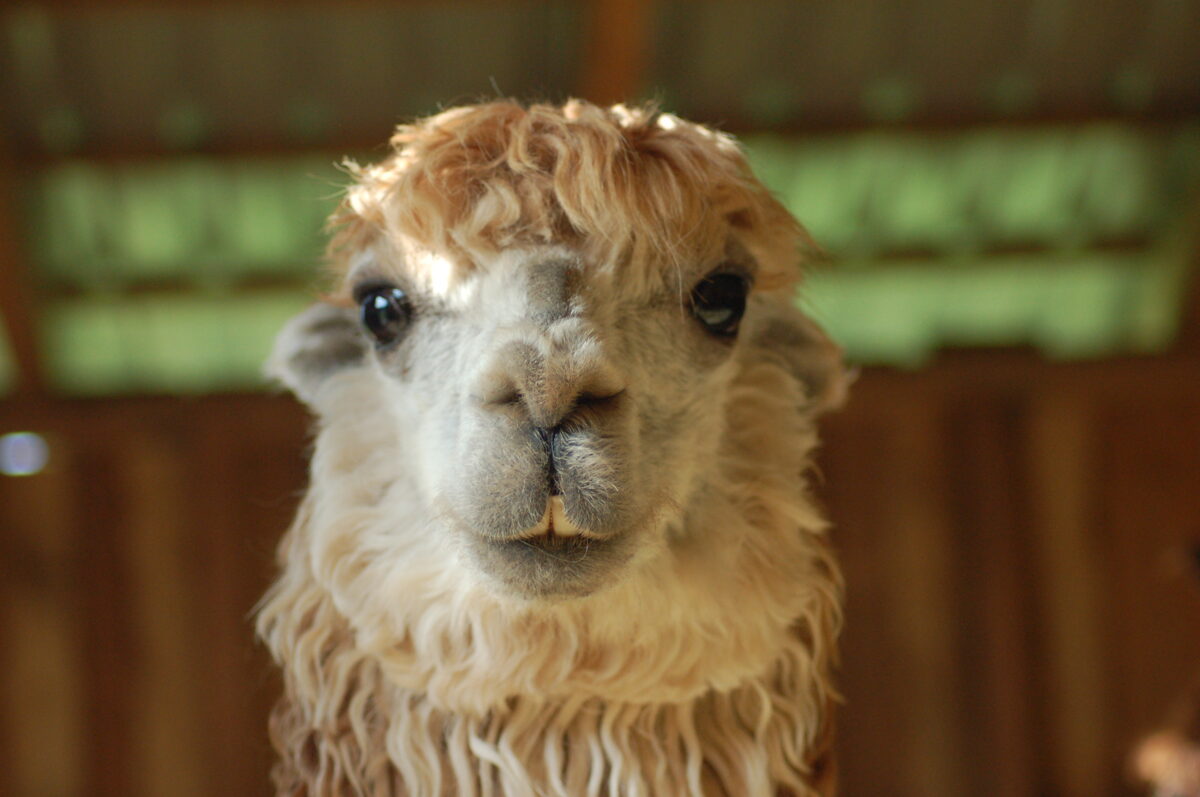 Phew, I am relived about that says Lincoln.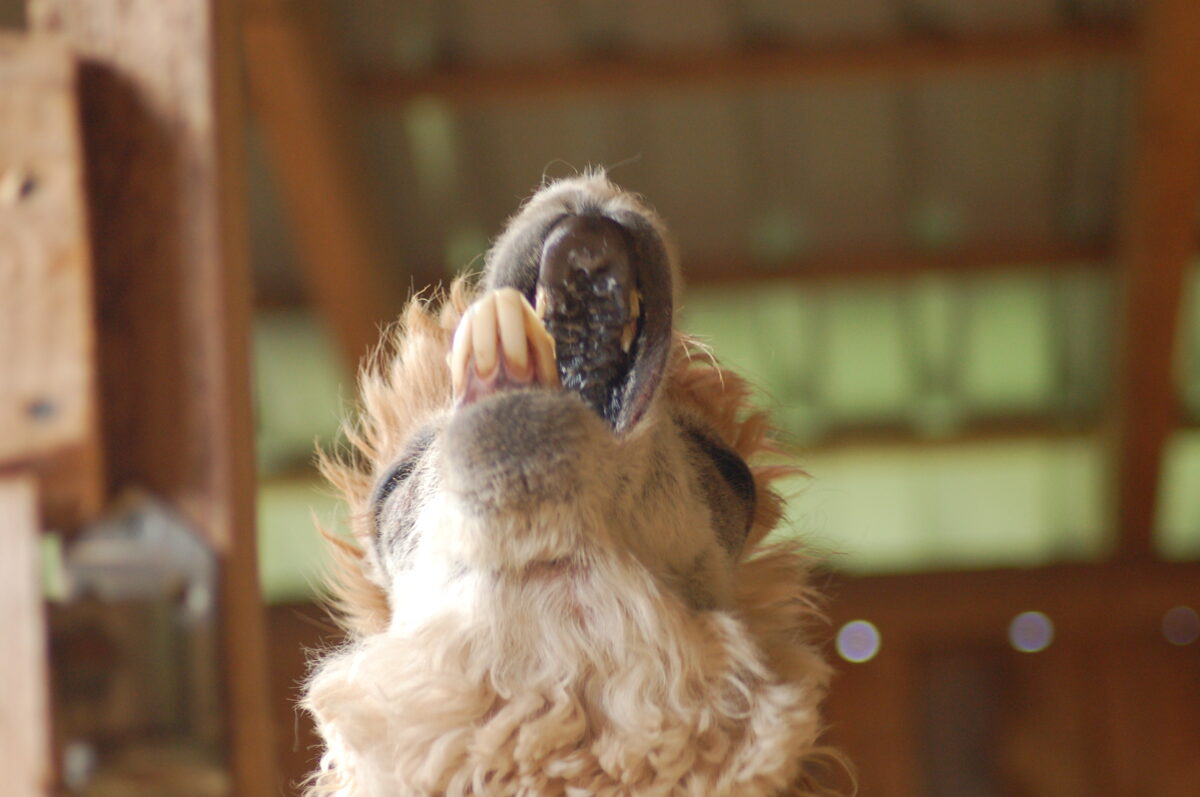 Lincoln having a yawn, look closley and you can see the fighting teeth in his upper jaw.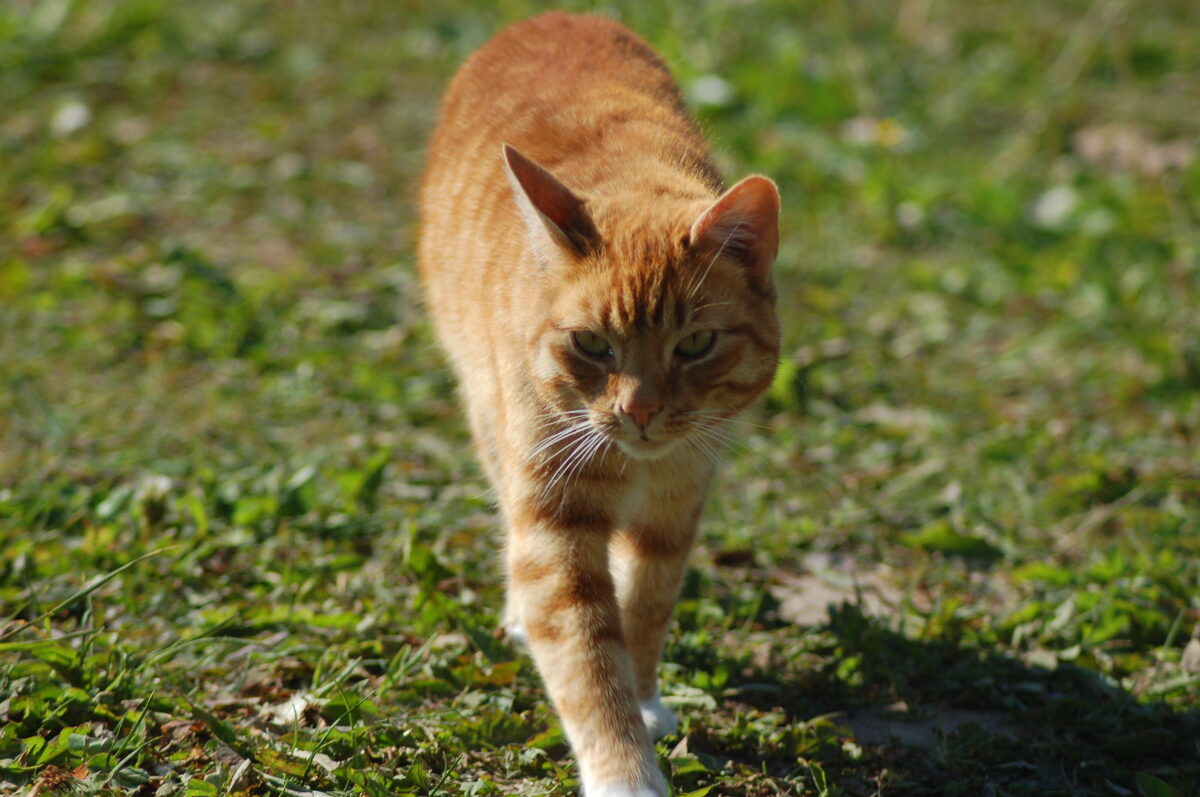 Ginger Tom keeps turning up then disappearing again for a week or so.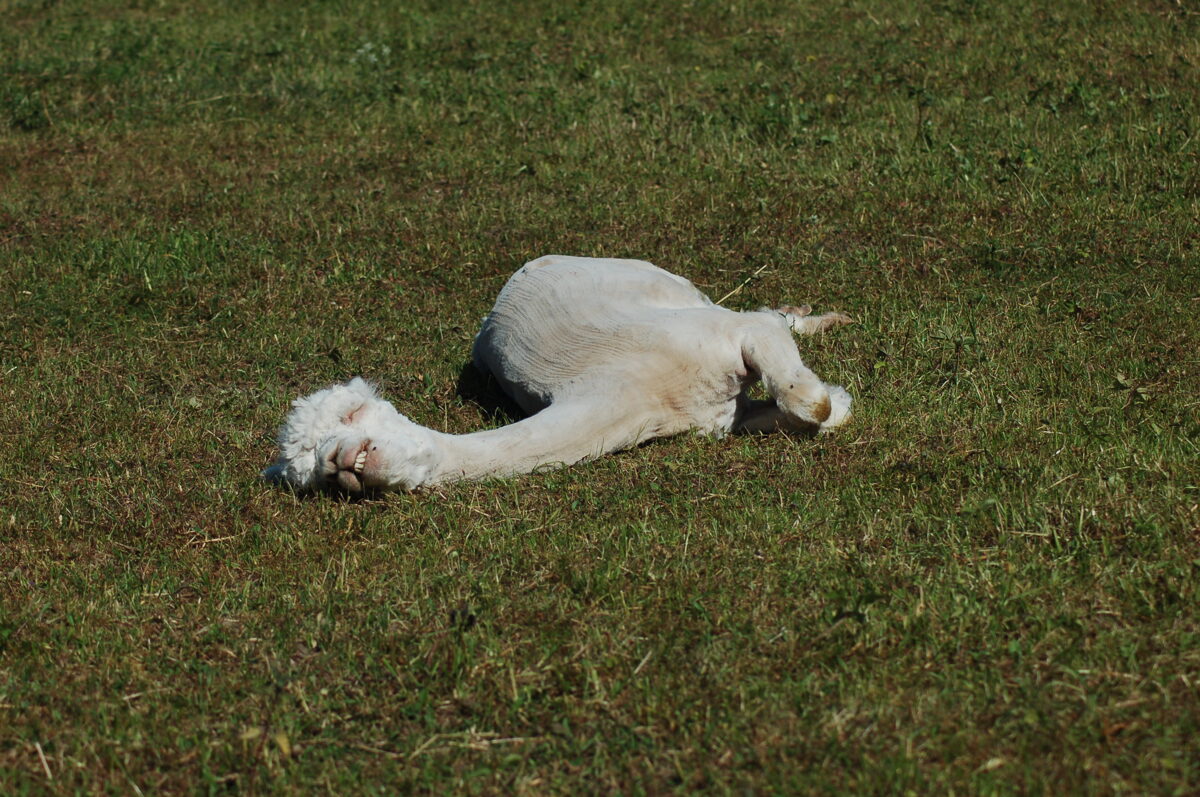 Aggie having a sleep on a hot day.

She's not the only one.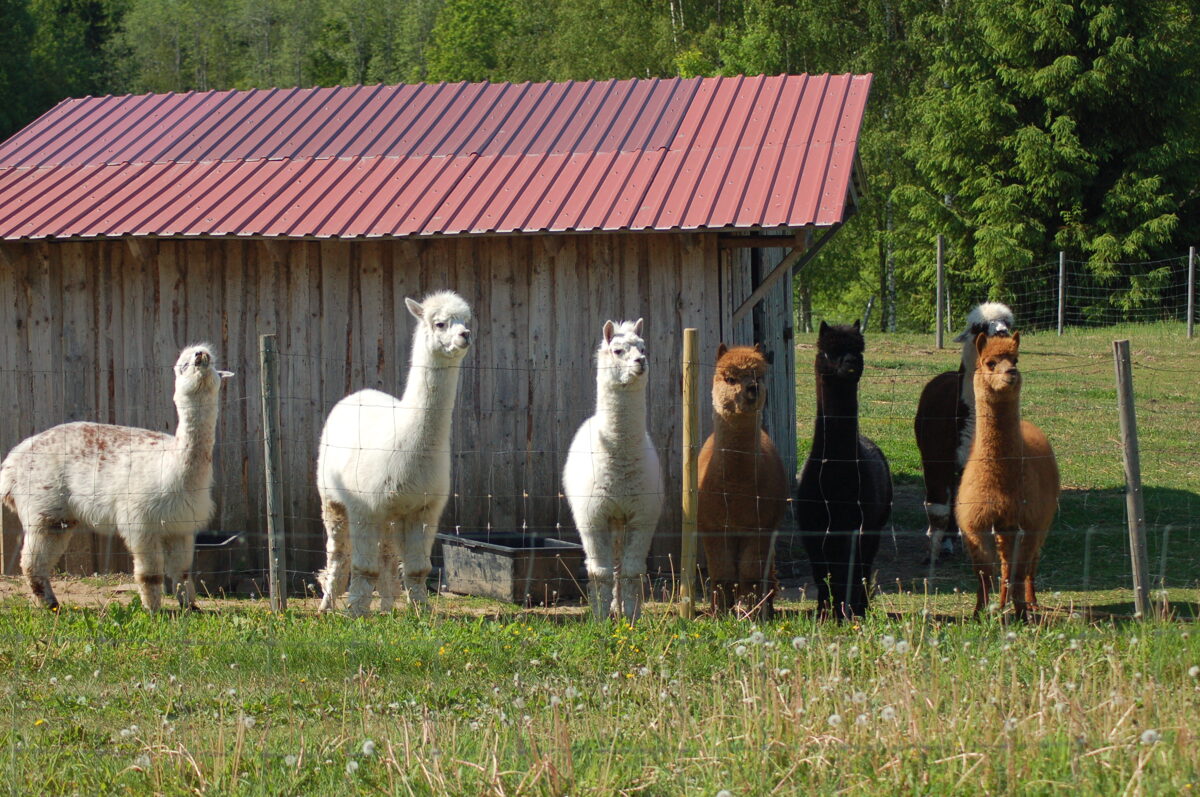 The boys were very interested to see who the new neighbours are. This was when we moved Marv and Norm in with Lincoln and Timon.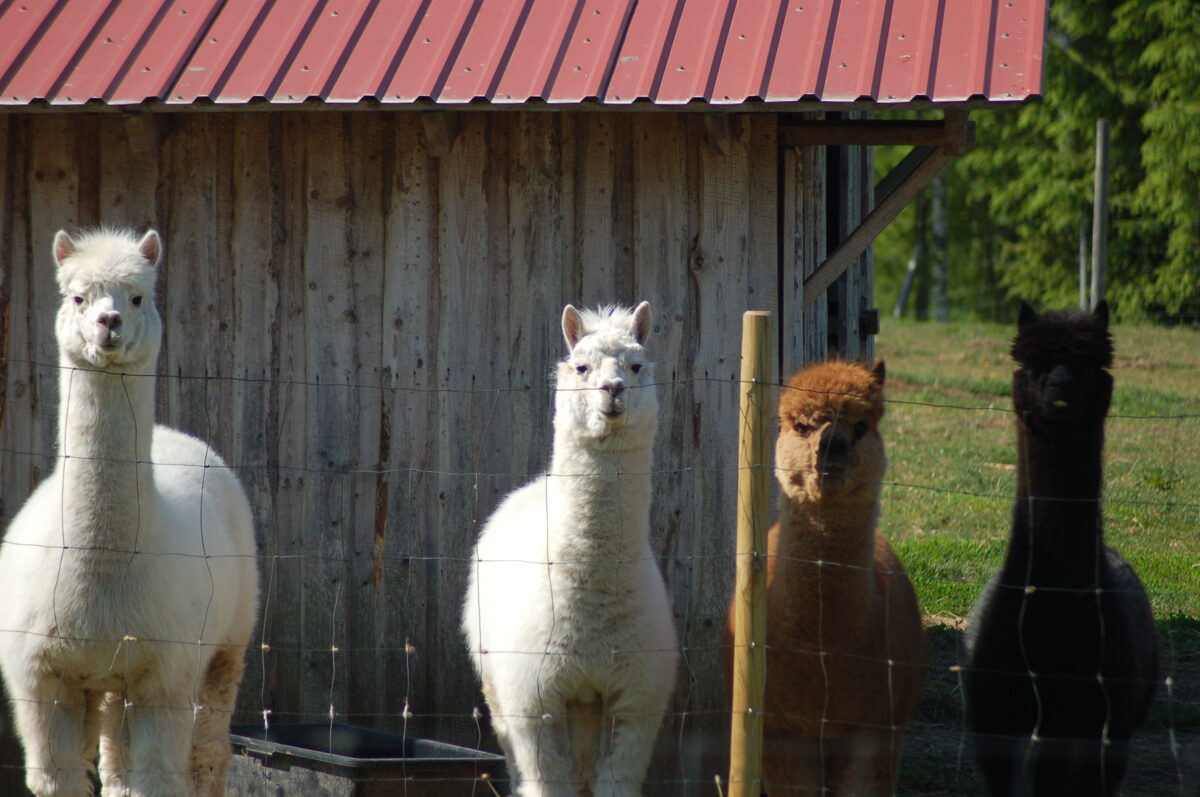 Proud fathers (Brencis and George) and grandfathers (Tellus and Mr.P).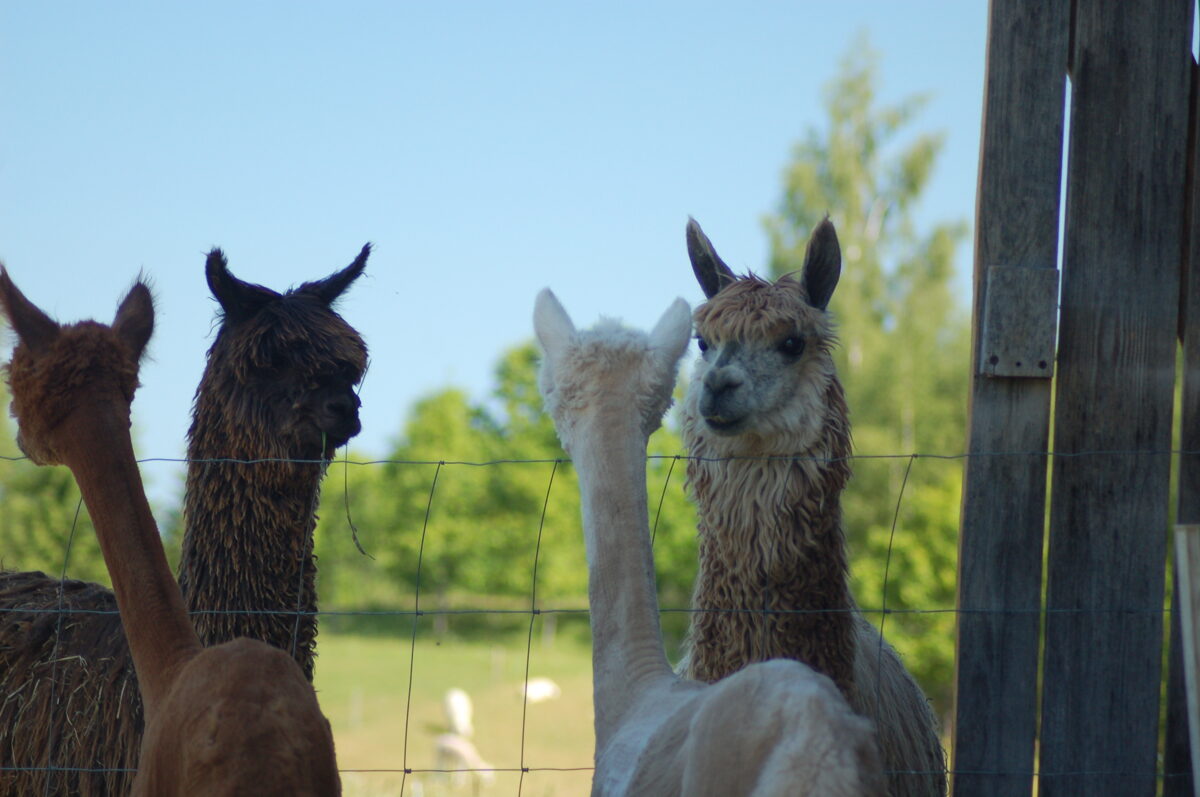 Hello we are your new room mates.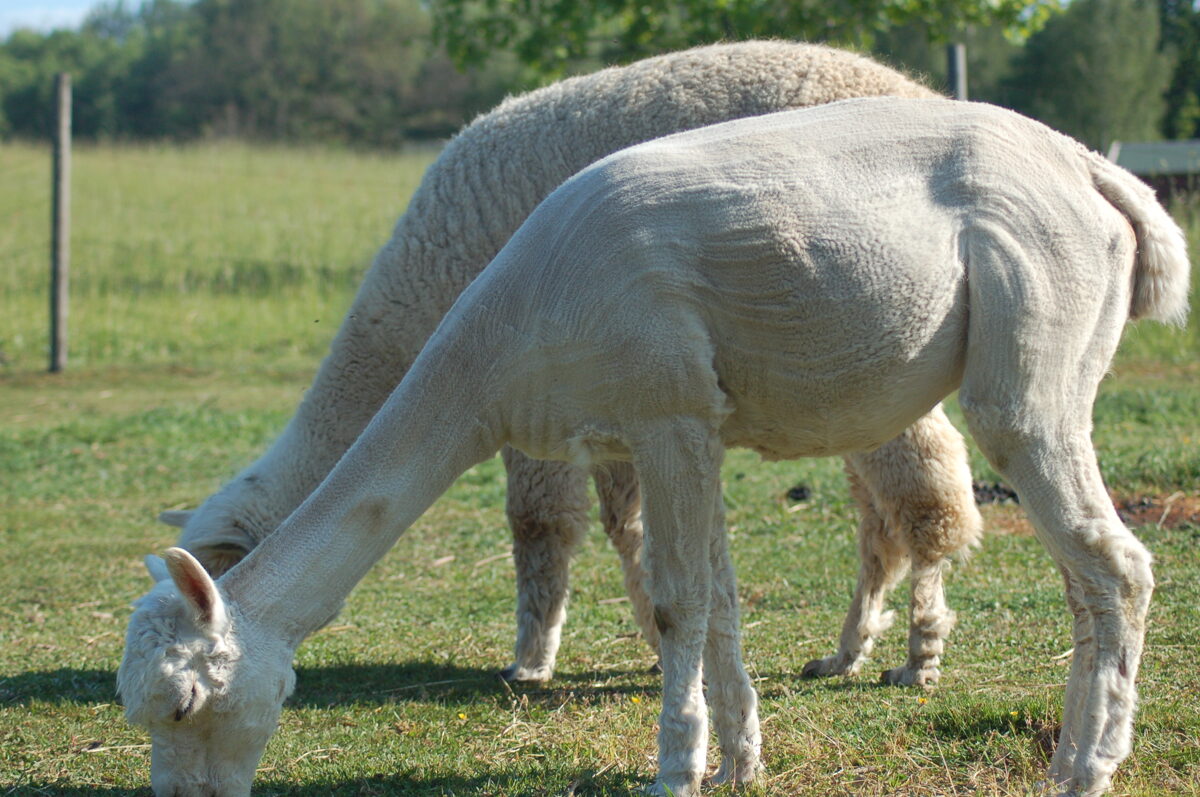 Silla had been sheared about two weeks ago, Lolly was still waiting to be done.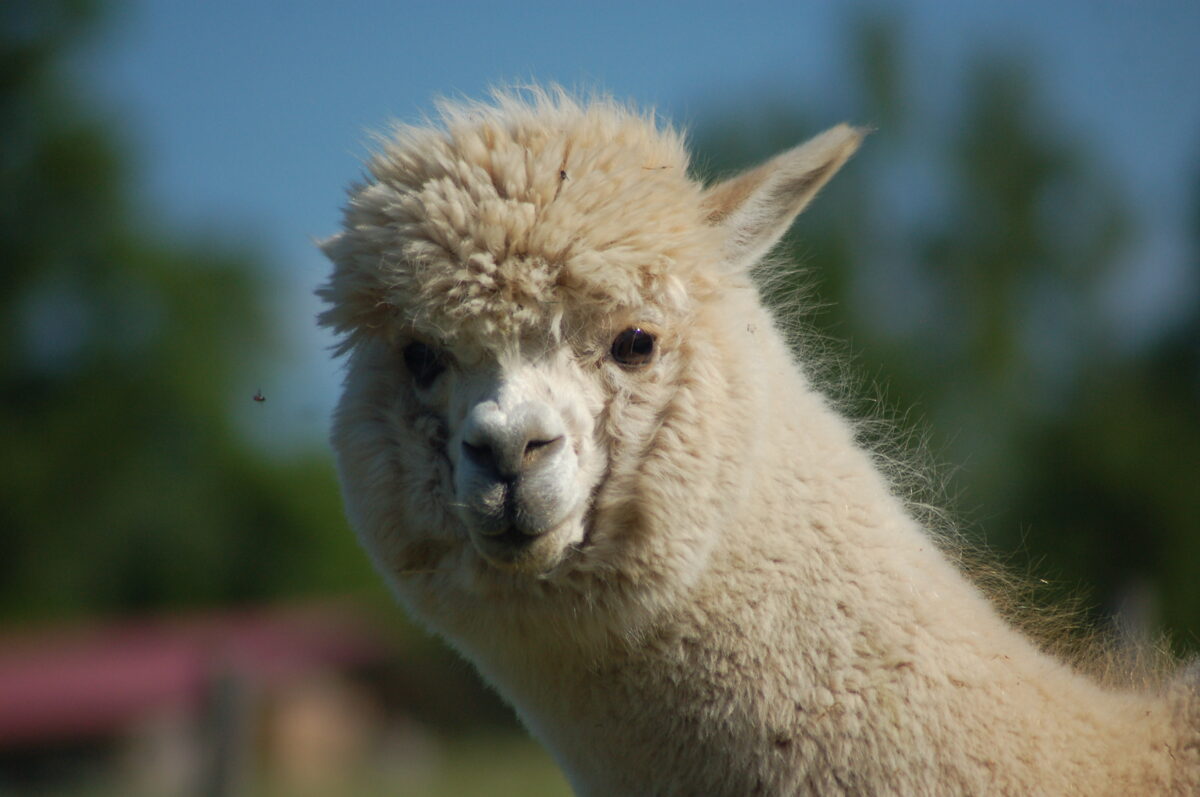 Who, me!!!! Yes you Lolly.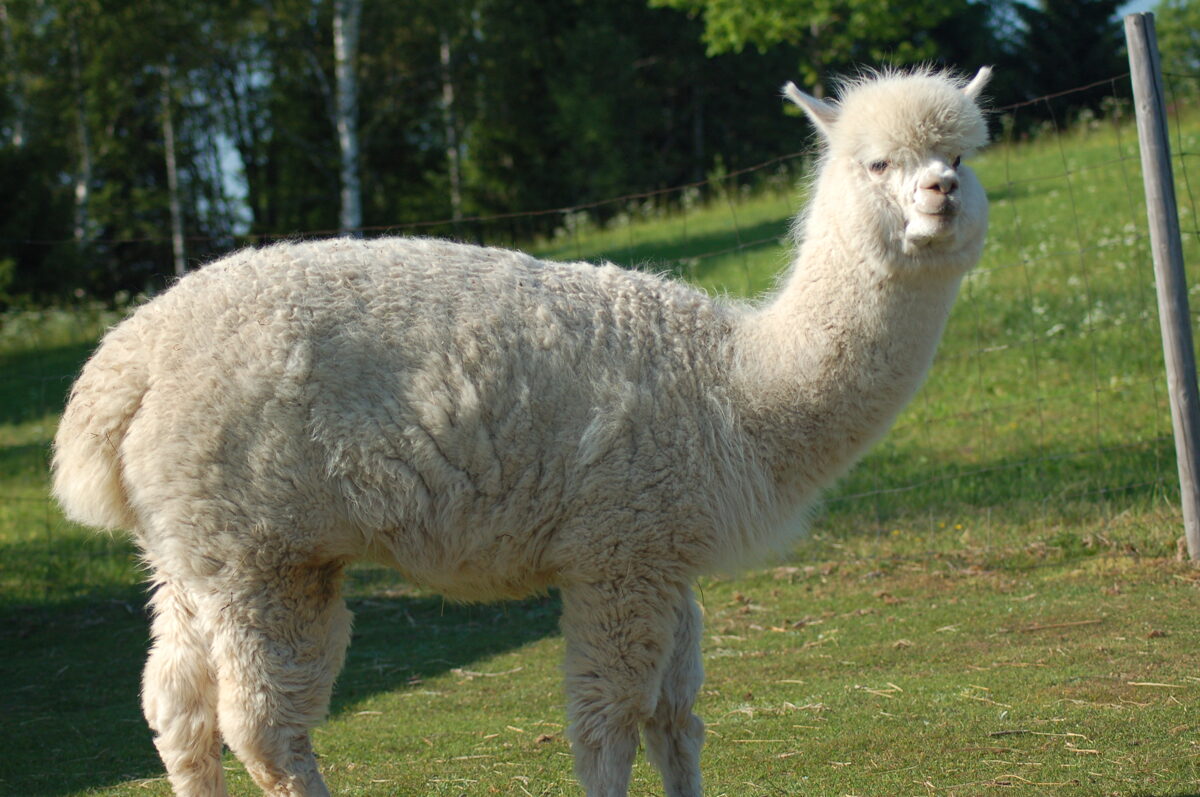 Karla still waiting too. We did eventually get Karla, Lolly, Ilvija and Chanel sheared.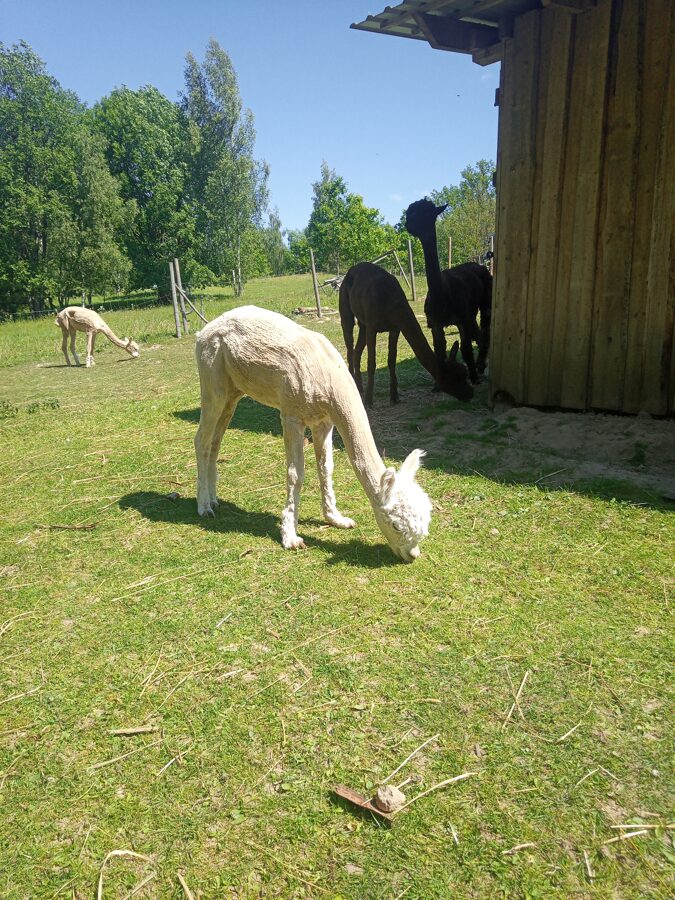 Marv back in with the girls after he escaped and "tricked" me into letting him in.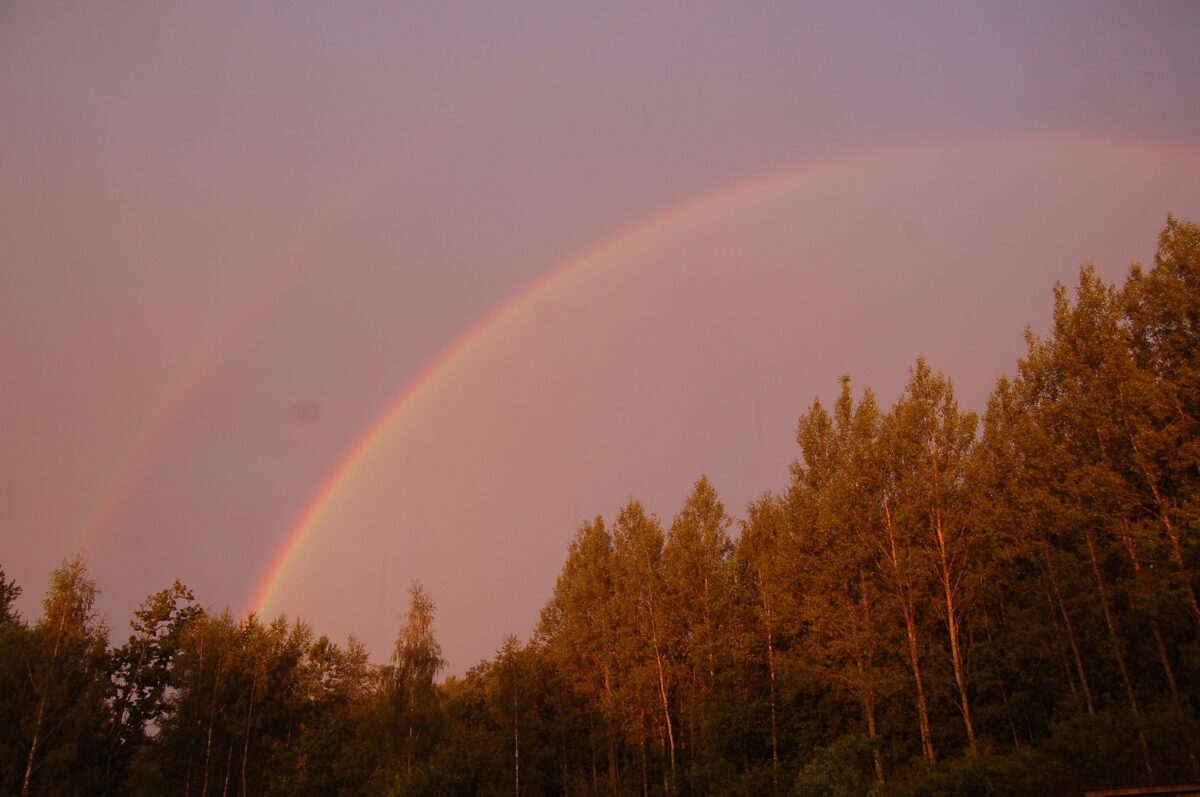 Rain at last, we have only had about four days of rain since the snow went in mid April, everything is very dry and the grass has hardly grown at all. This was at 4:30 am as the sun came up.

No comments
Leave a reply