Sorry Aggie but you're not getting a man.
About a week ago I finally stopped feeding Lolly, she has been really good about it. I think she has handled it better than I have, I quite miss doing it, it's been part of my routine for nearly the last eight months. In the morning when I let them out, she comes running up to me and will pester me a little, "where's my milk" she says. But if I ignore her, after a minute or so she gets the message that there is no milk and backs off and leaves me alone. I have been wanting to take her out for walks but there is still too much snow around for her short legs, and now it is finally going it is very muddy. Normally this time of year I start taking the boys out for walks to get them back in practice, but because of the lingering snow I haven't even managed to do that.
We removed the bandage from Brencis rear leg and while he was being held took the opportunity to cut his toenail and give him his vitamin D injection. His leg has healed well, there are no signs of any lasting damage. I am so relived as he is our chief walker. He loves to go for walks.
Shearing time is approaching fast, I have just received some new combs and cutters from the UK and thanks to Brexit they have cost me a fortune. Mr.P and his two sons, Josefs and Jakobs are in serious need of front teeth cutting they are beginning to get a bit long. They may need to be done before shearing time if they get out onto the grass before then as I think they would have difficulty eating it, it's not so much of an issue eating hay from the feeders.
I think Aggie is after a man. She is in her, I will let you stroke me phase, she will come up to you and will not back away when you reach out and just stands there while you stoke her, it's almost as if she wants to be touched. She is not getting a man though; Aggie has been well and truly retired from the cria producing group. She has produced some nice cria, but she doesn't handle being pregnant very well and she is not a good mother, she rejected Josefs for the first three days and then wouldn't feed Lolly hence why I have had to bottle feed her. We had to put some cream on her feet and legs the other day and once I held her, she more or less just stood there. I stand at arm's length and put one hand under her jaw, thumb on one side and fingers on the other and with the other hand hold the back of her head just under her ears and with my first three fingers can massage the top of her head. This really seems to relax her and of course I talk to her all the time.
I am still waiting to hear when the vet with the ultrasound can come to scan if my girls are pregnant, been waiting since September, not very good is it. I really need to know soon because we are going to risk early mating this year for early cria births next year. They will also be around nine months pregnant which is when the mum's energy requirement begins to increase due to the cria inside her, so depending on their body score they may require extra food. This was just little fact I learned on the course I did. Fascinating when you think that they would naturally start to wean any cria when they are around eight to nine months old so they can then concentrate all their energy into growing the next one. Isn't nature wonderful.
There are lots of photos this time.
We are planning to open again for visitors soon but that will all depend on how quickly the snow disappears and how quickly the ground dries up, so watch this space for further news.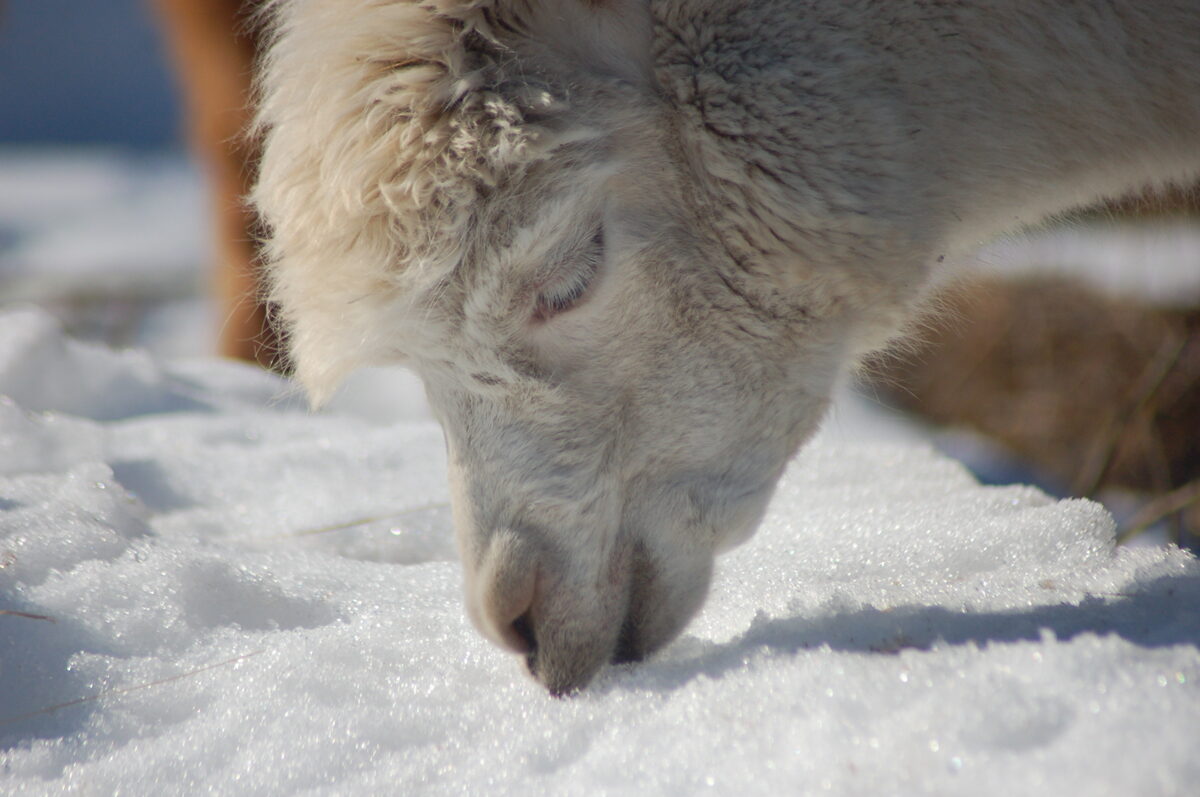 Brencis enjoying the snow.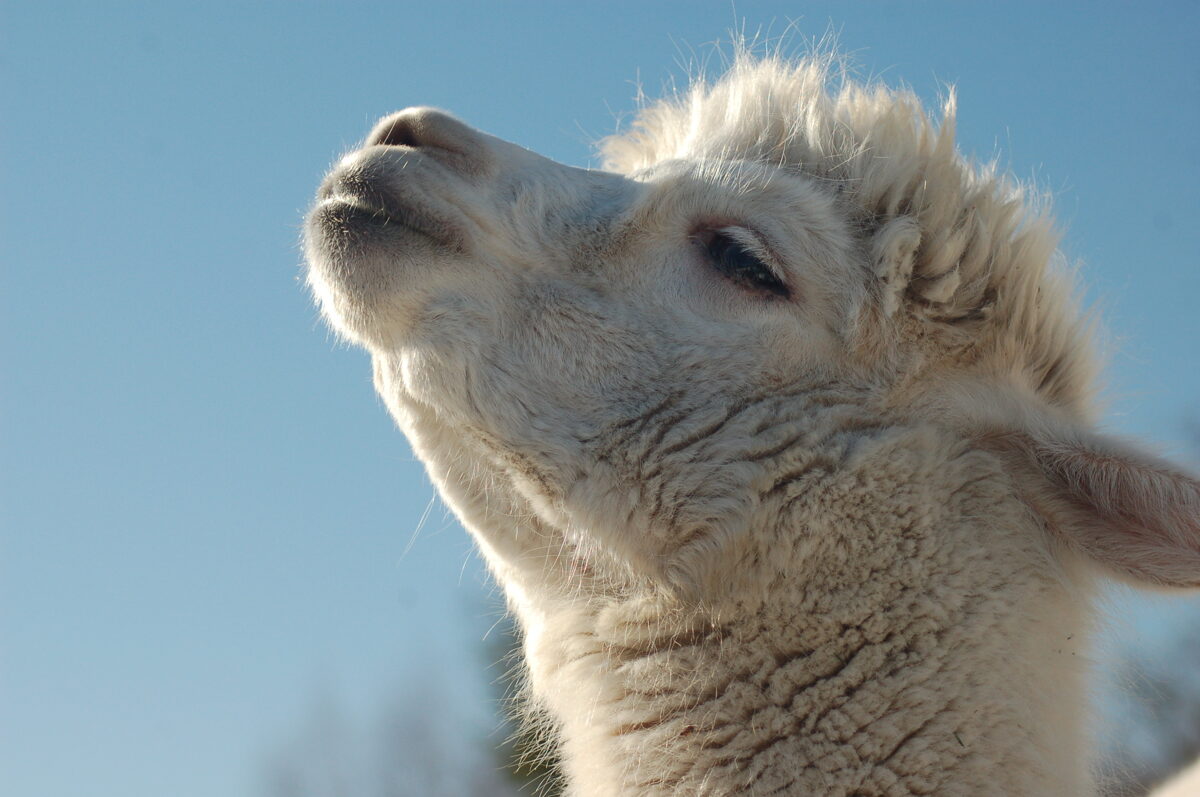 Yummmm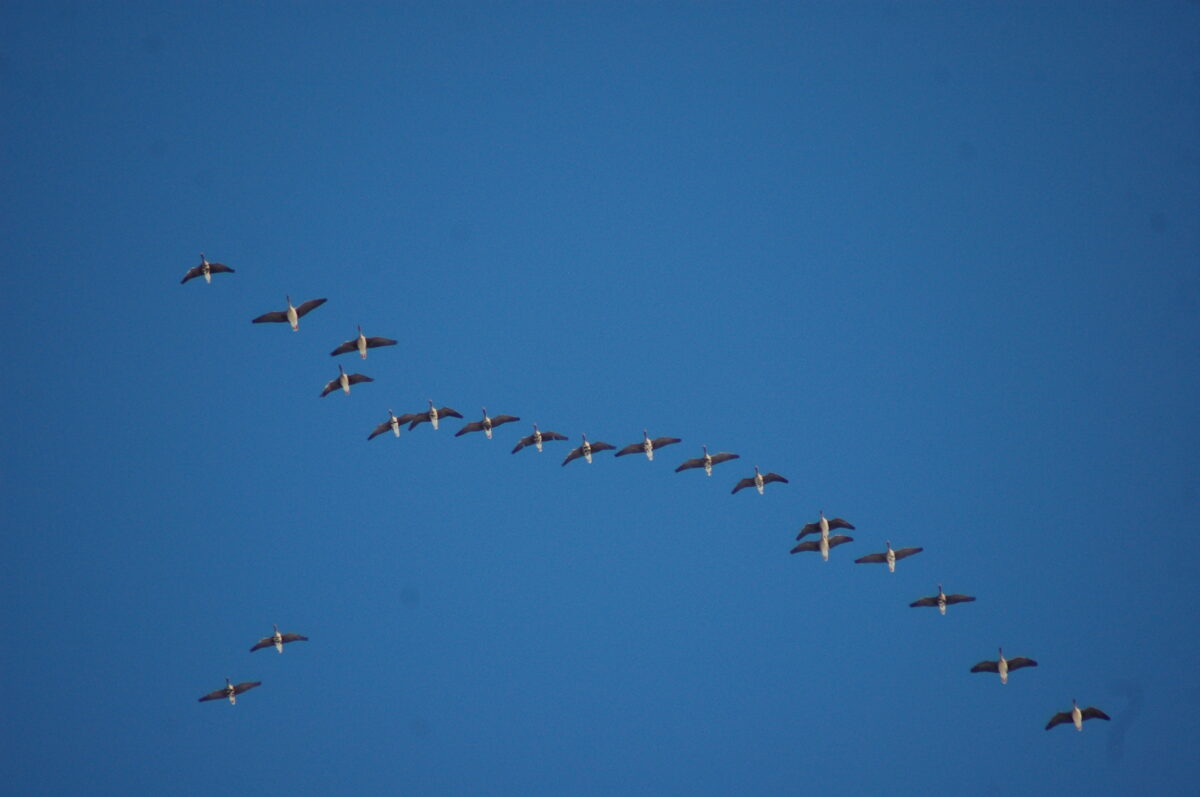 Flocks of geese have been flying over, but there doesn't seem to be any consensus which is the best direction. I have seen them heading north, south, east and west.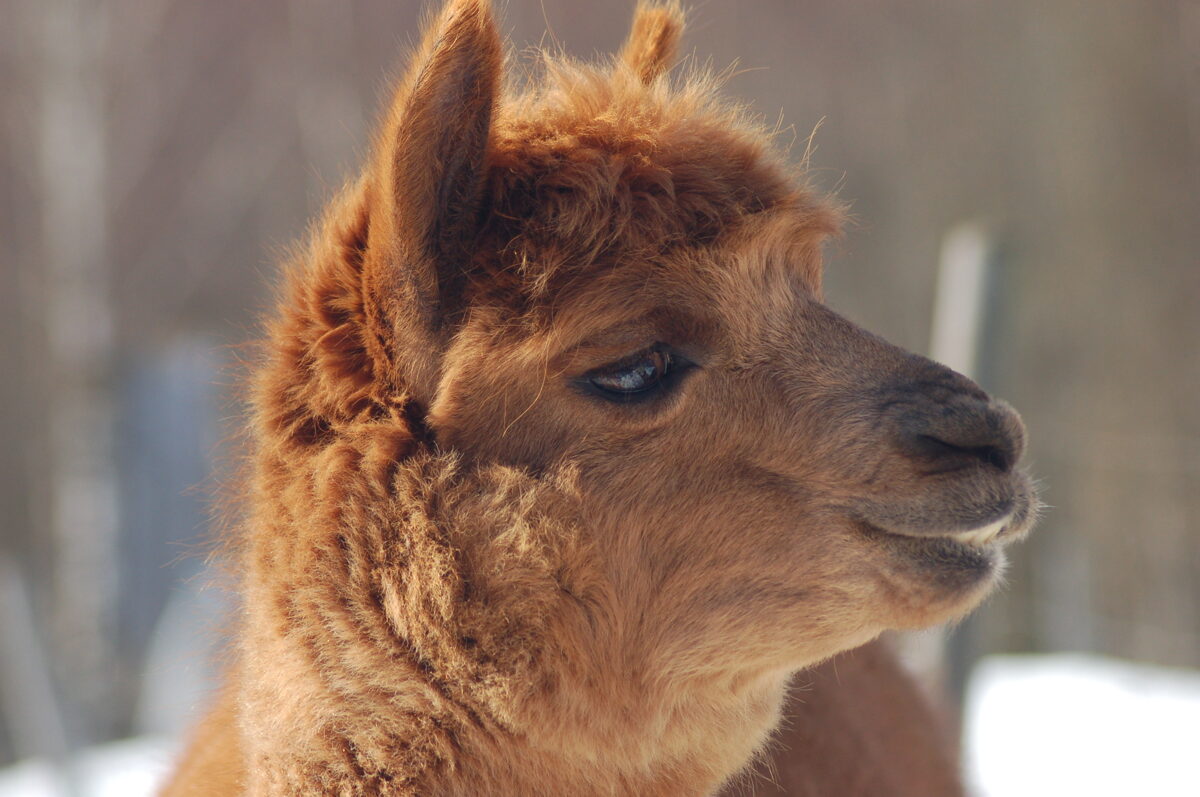 I will be talking to the vet to arrange getting Freddie castrated, before the hormones begin to rise in the spring.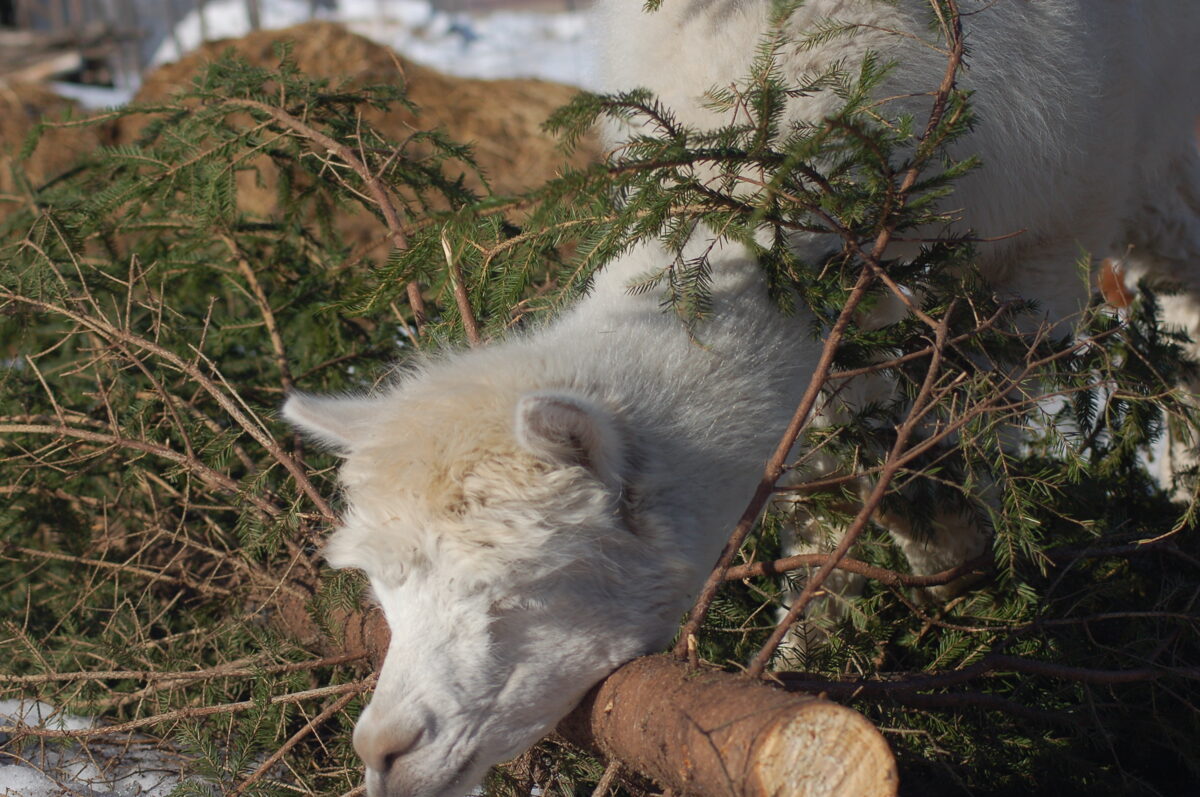 Brencis having a scratch on a spruce tree I put in the paddock.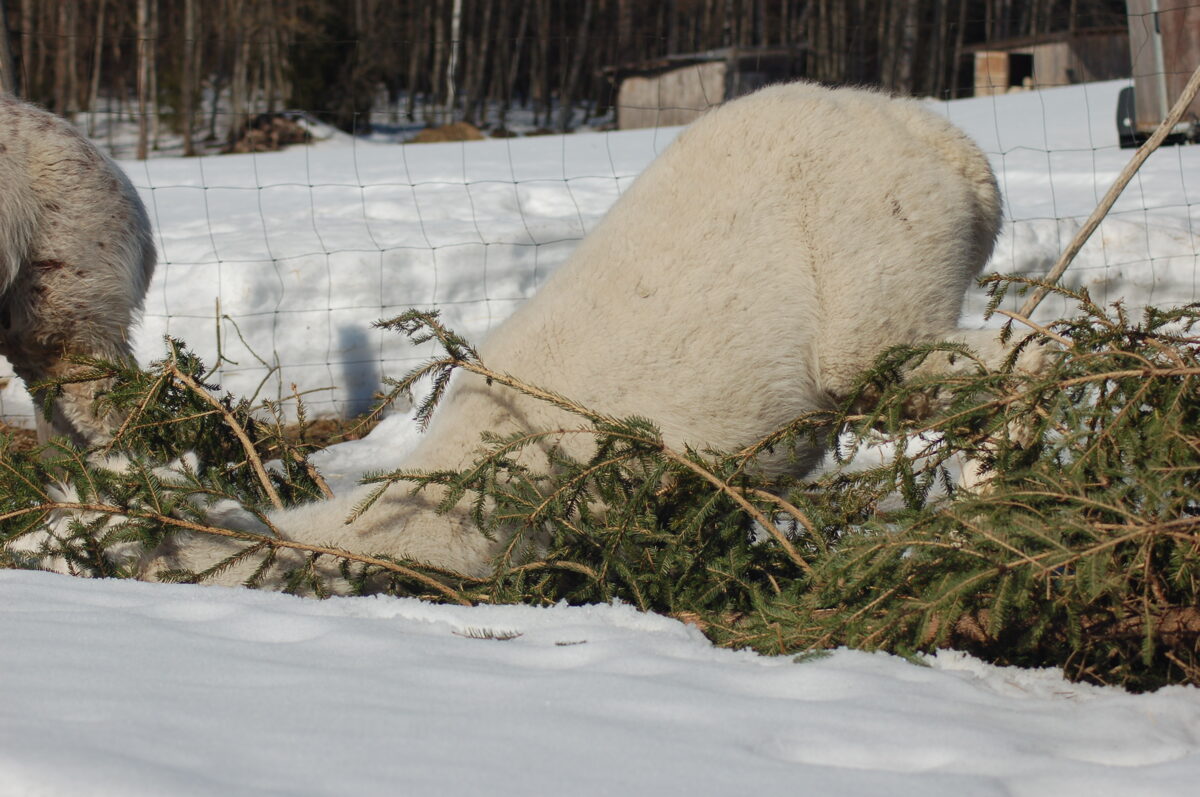 You are not supposed to dive into it Brencis.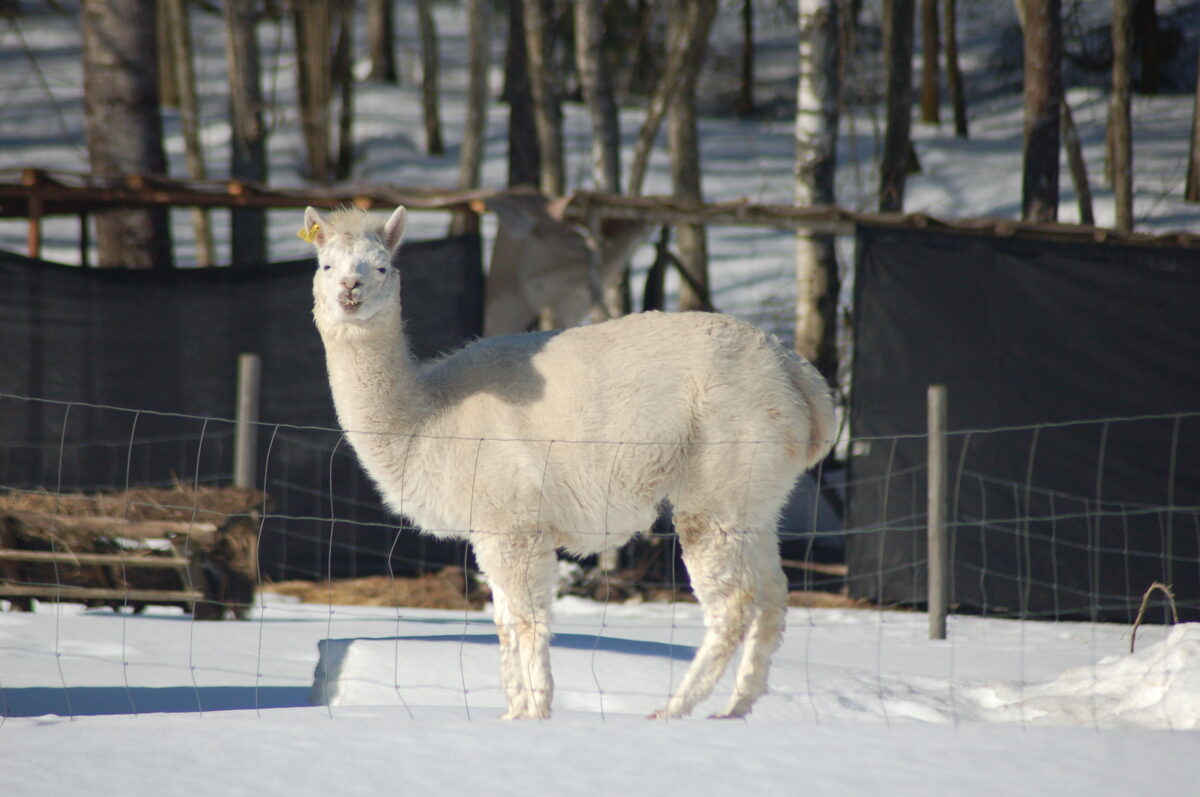 Silla stood on the frozen snow next to the fence, luckily she is not too desperate to get out as I think she could quite easily get over the fence.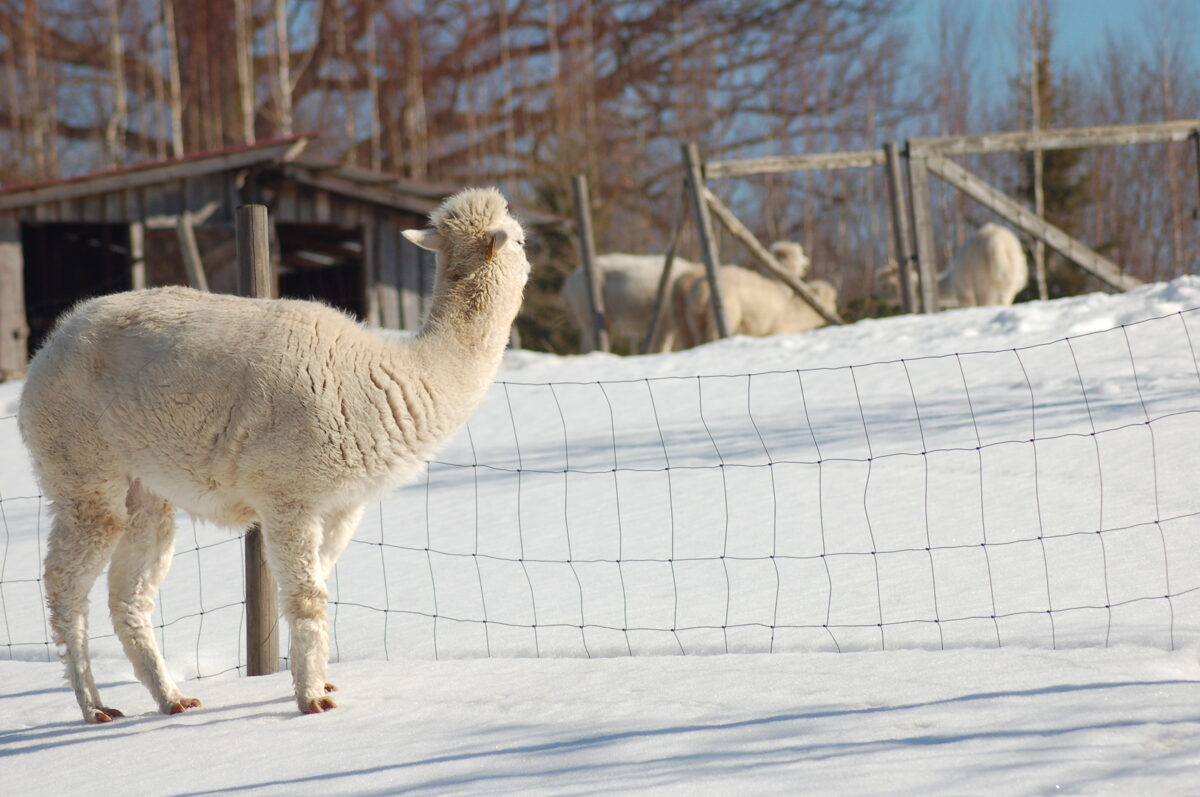 This is what she is looking at, she wants to go and see the other girls.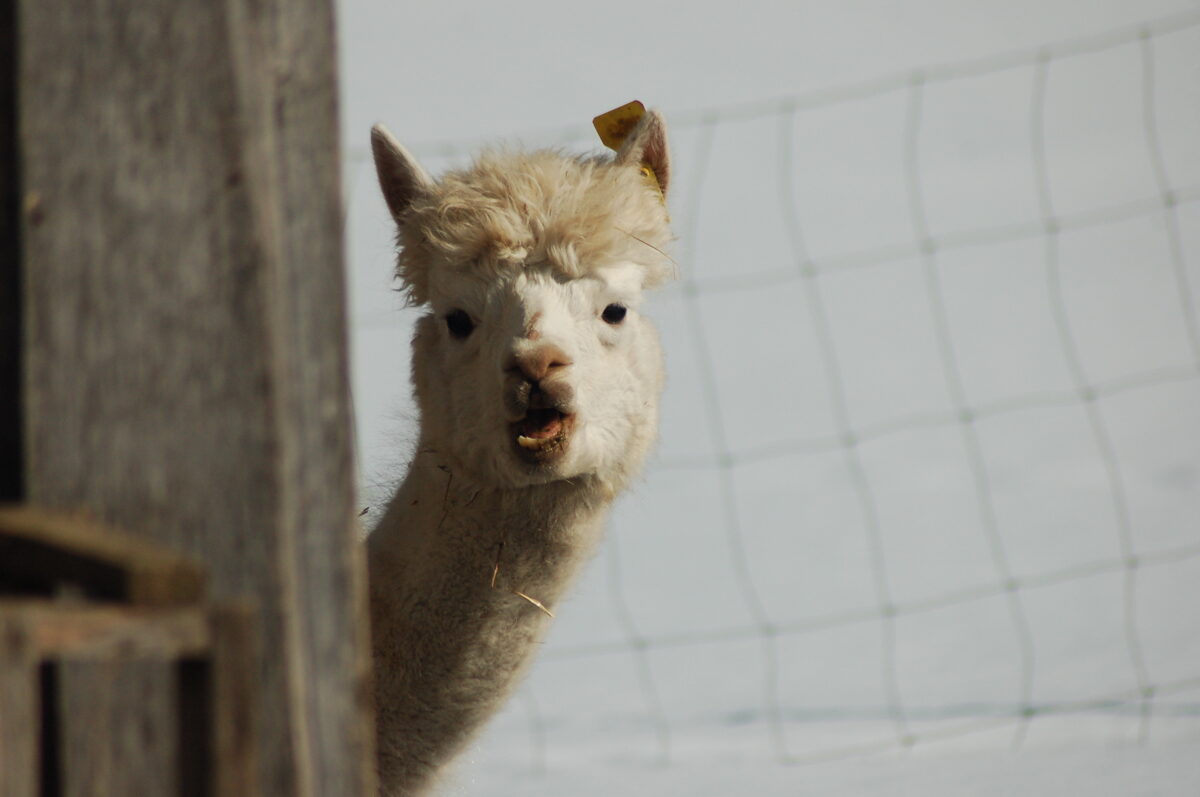 Amanda looks surprised to see me.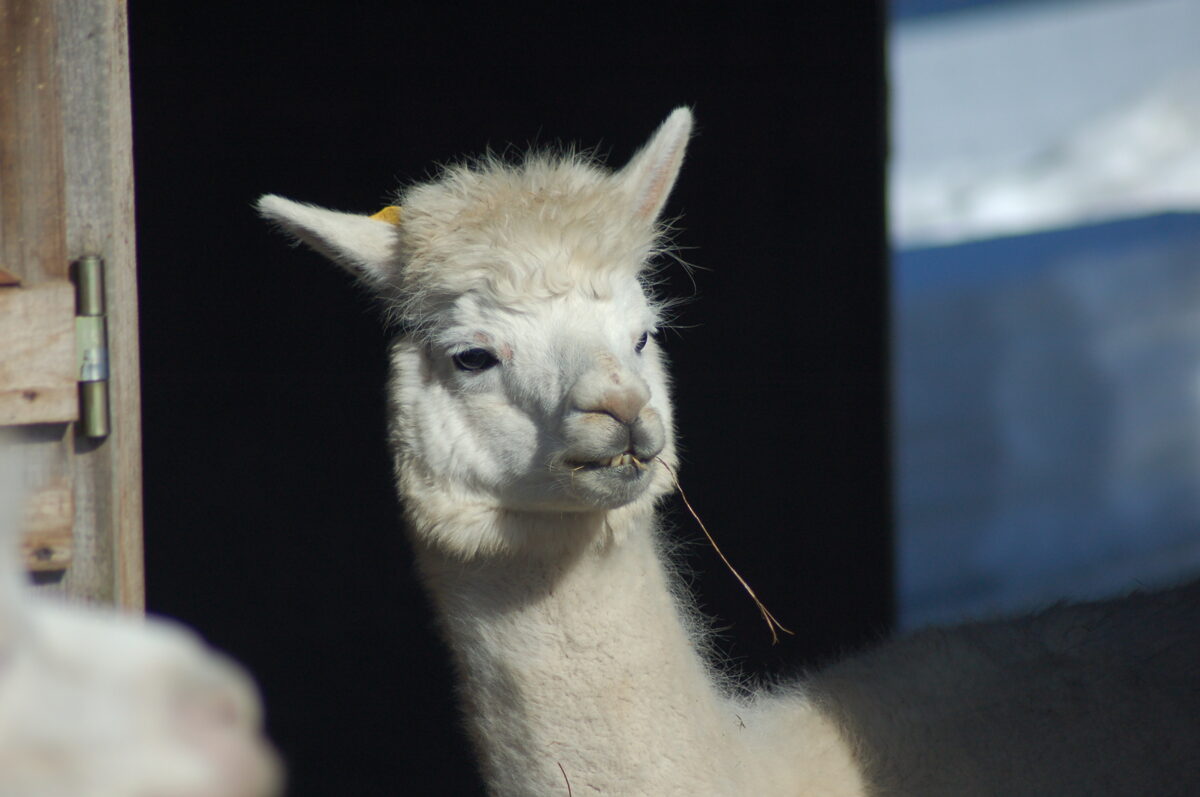 Antonia looking very serious.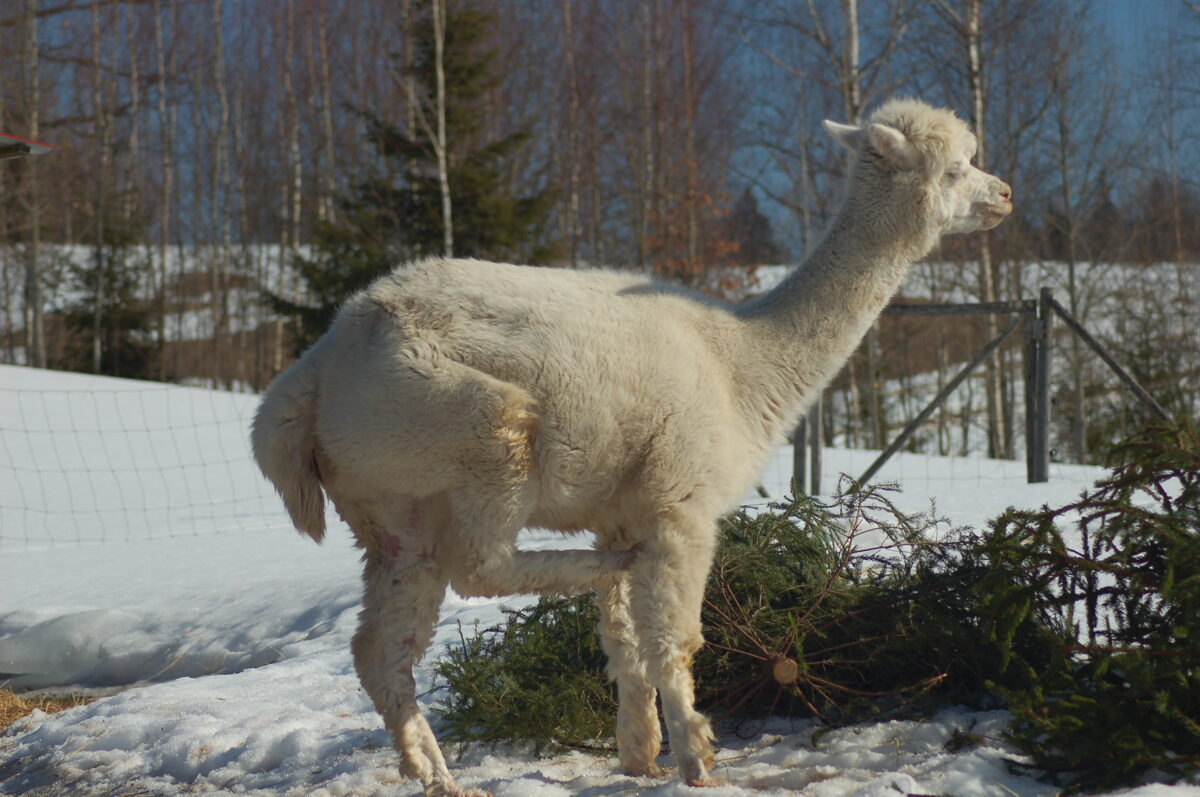 Aggie having a scratch, we recently put cream on her rear leg, her feet and around her nose to help with her skin problems.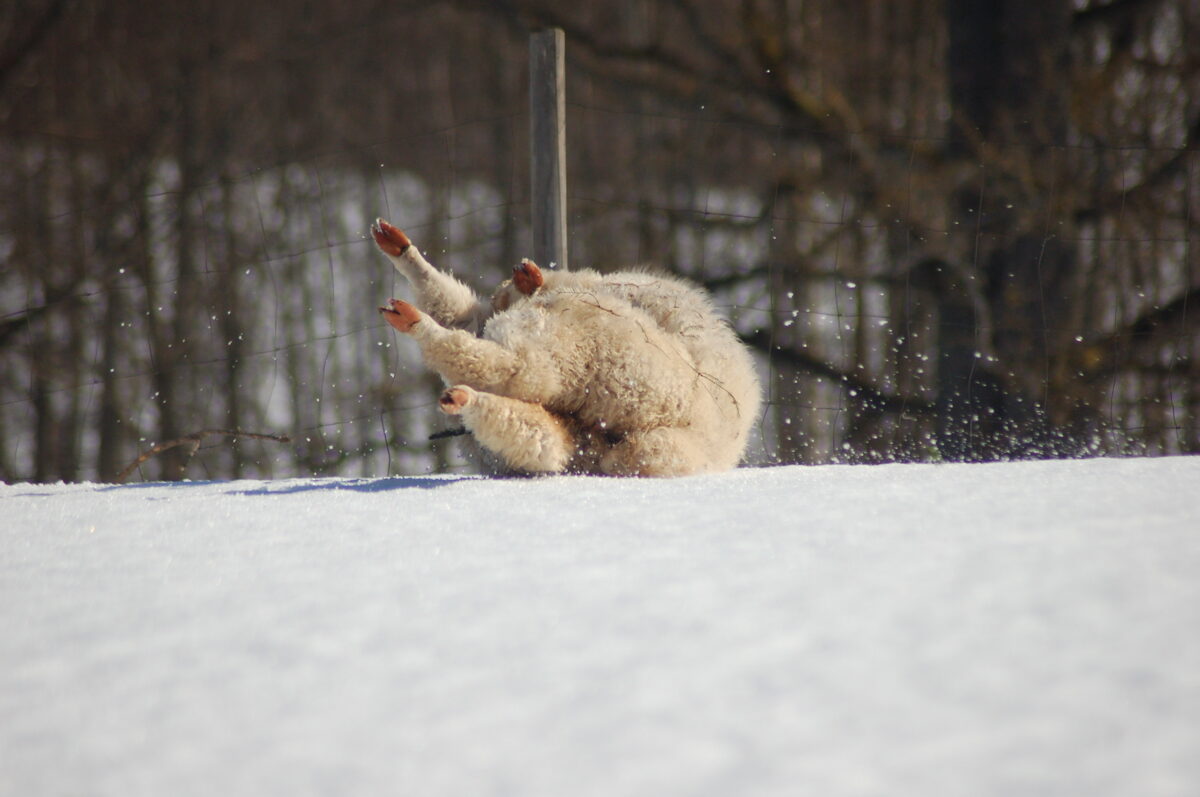 Karla having a roll in the snow.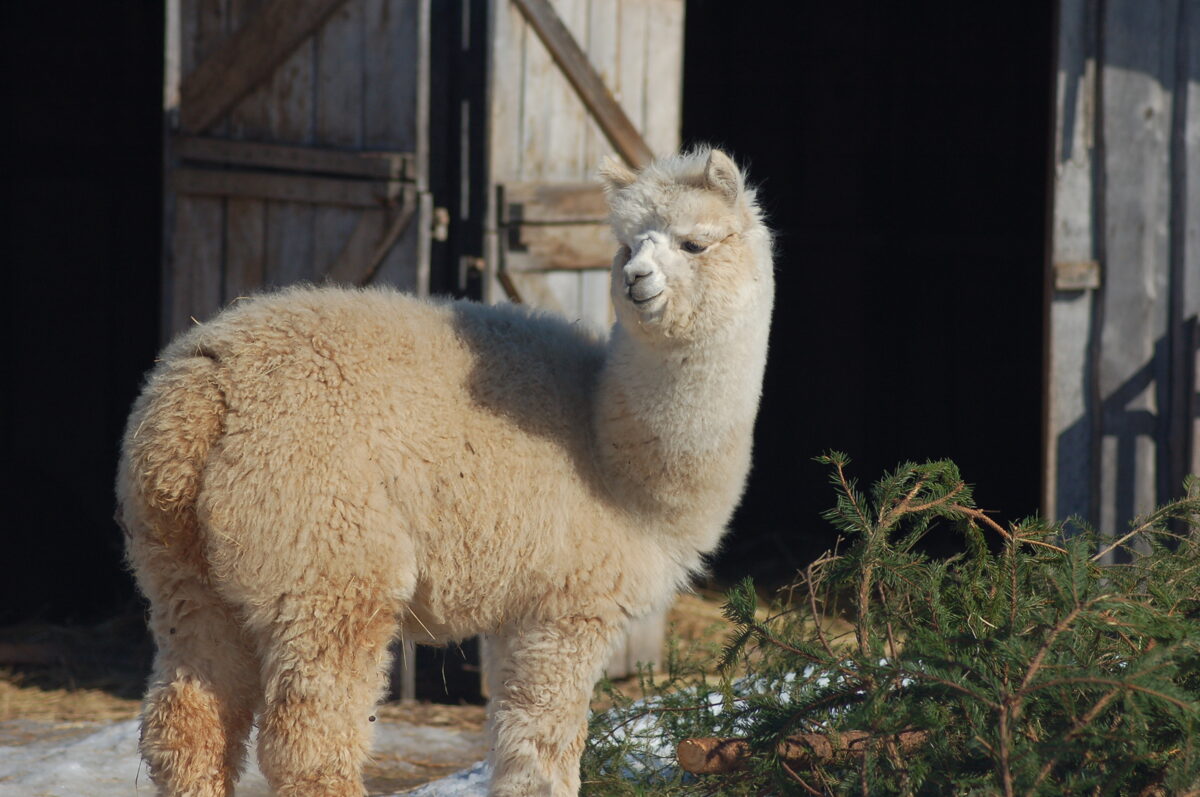 Lolly has spotted Vanessa's girls.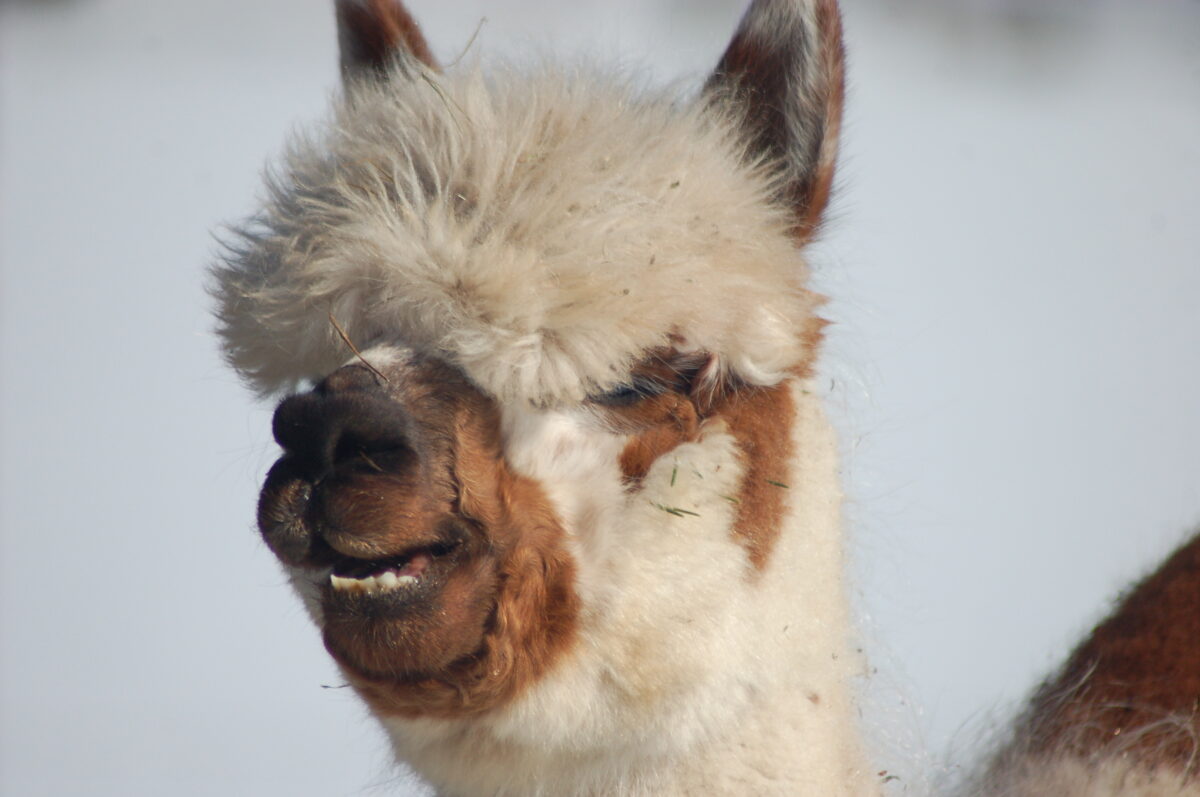 Mari needs a little trim before shearing so she can see properly.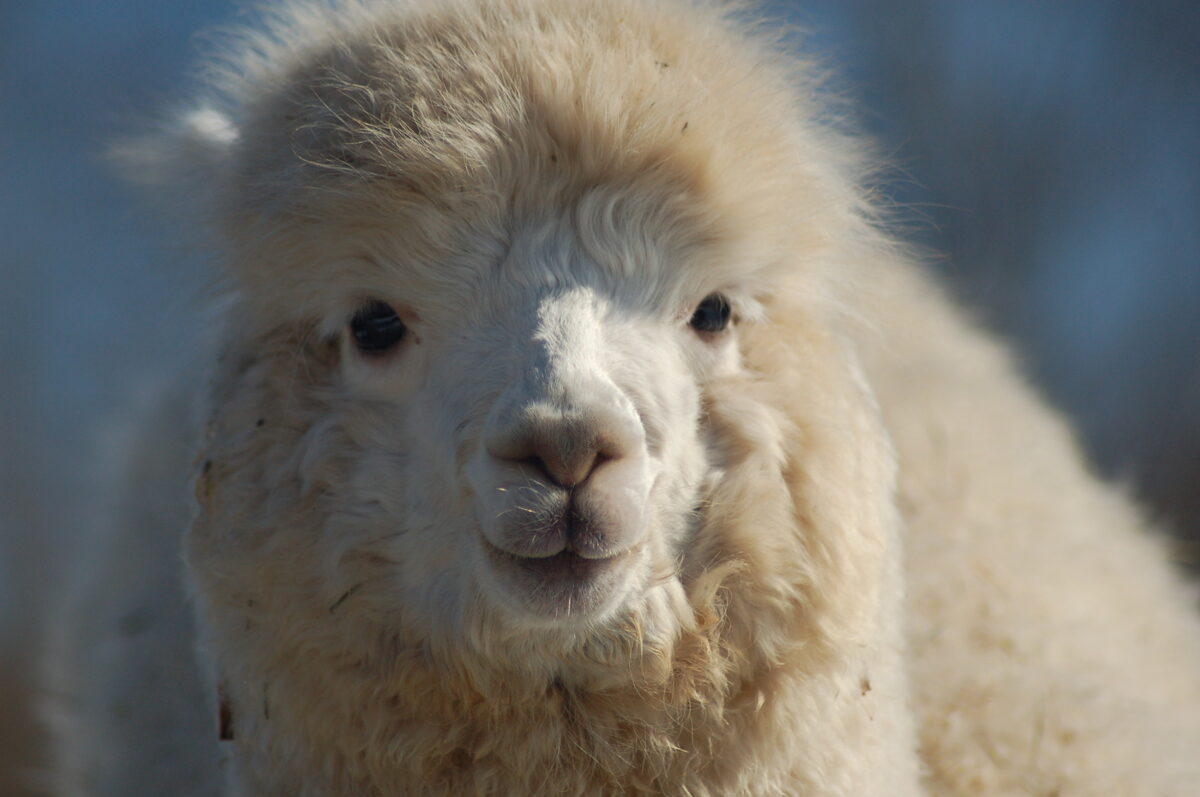 Karla is just a ball of fleece, and hay, and dirt, and spruce needles, and twigs ...and... and....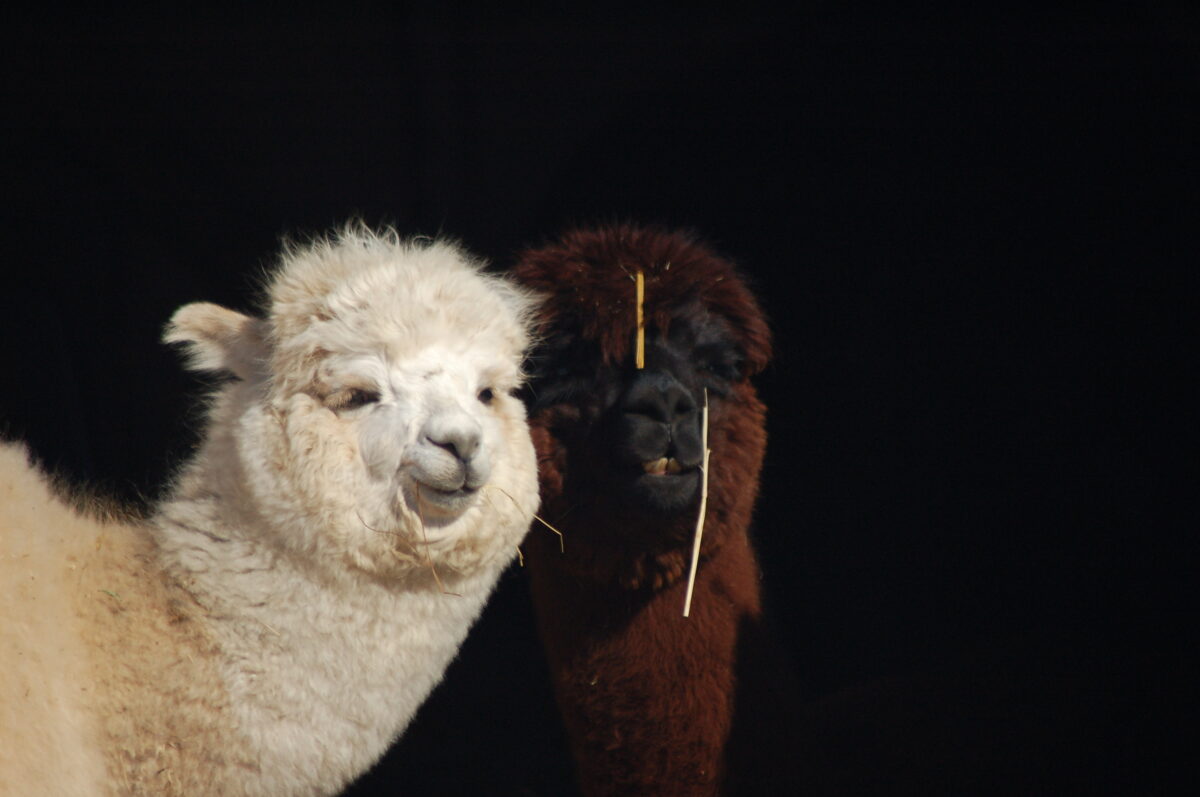 Looks like Lolly and Ilvija are posing for the photograph.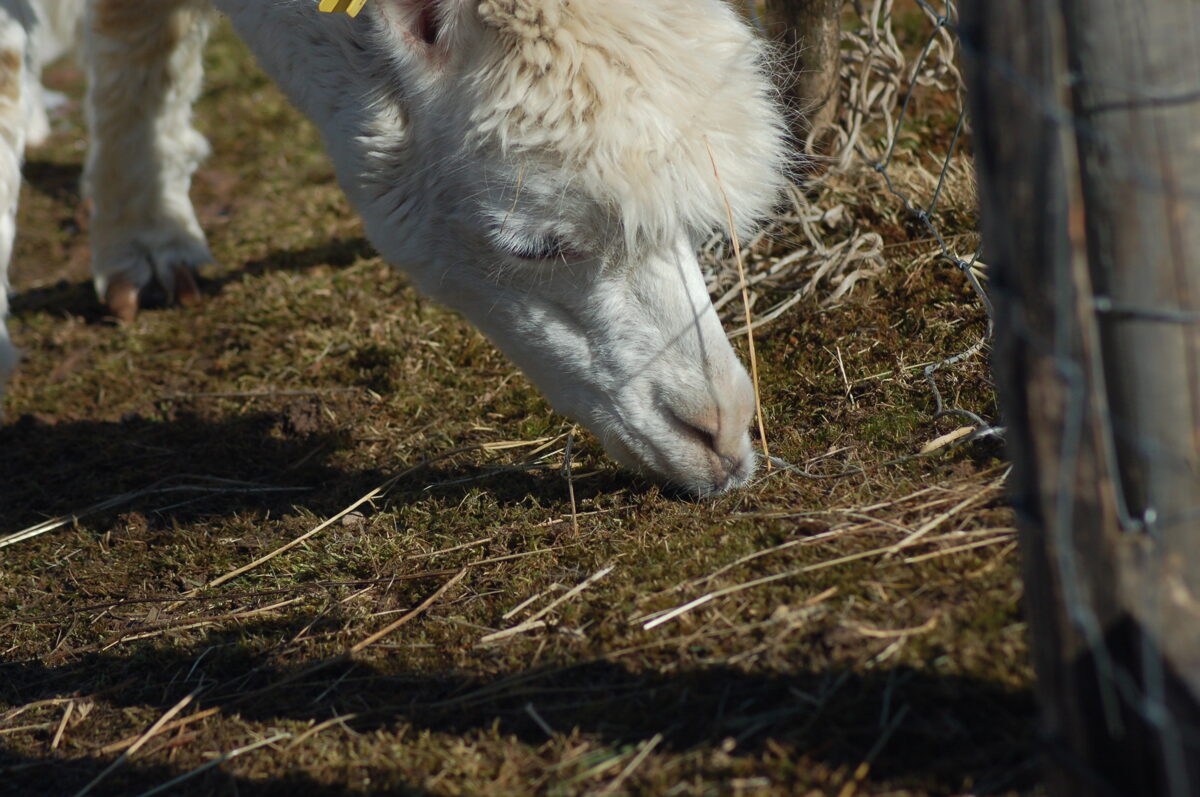 Vanessa nibbling at the freshly appearing moss.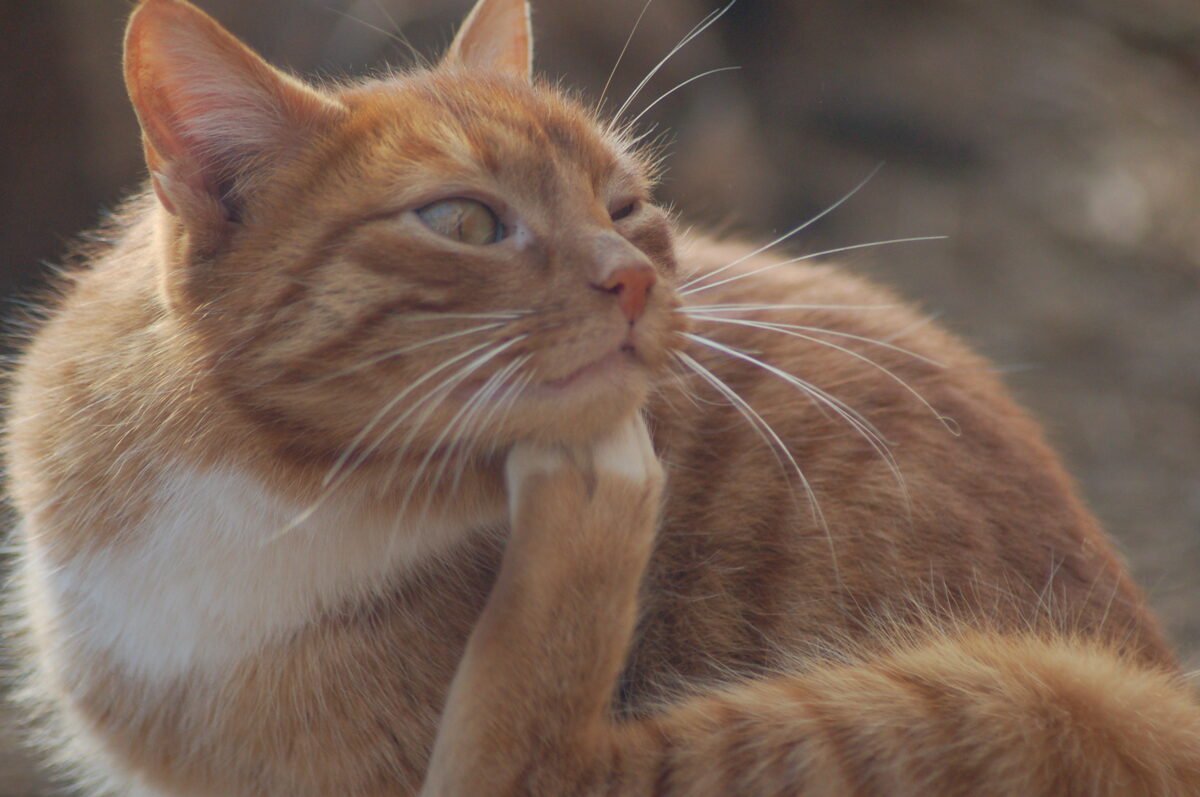 The thinker?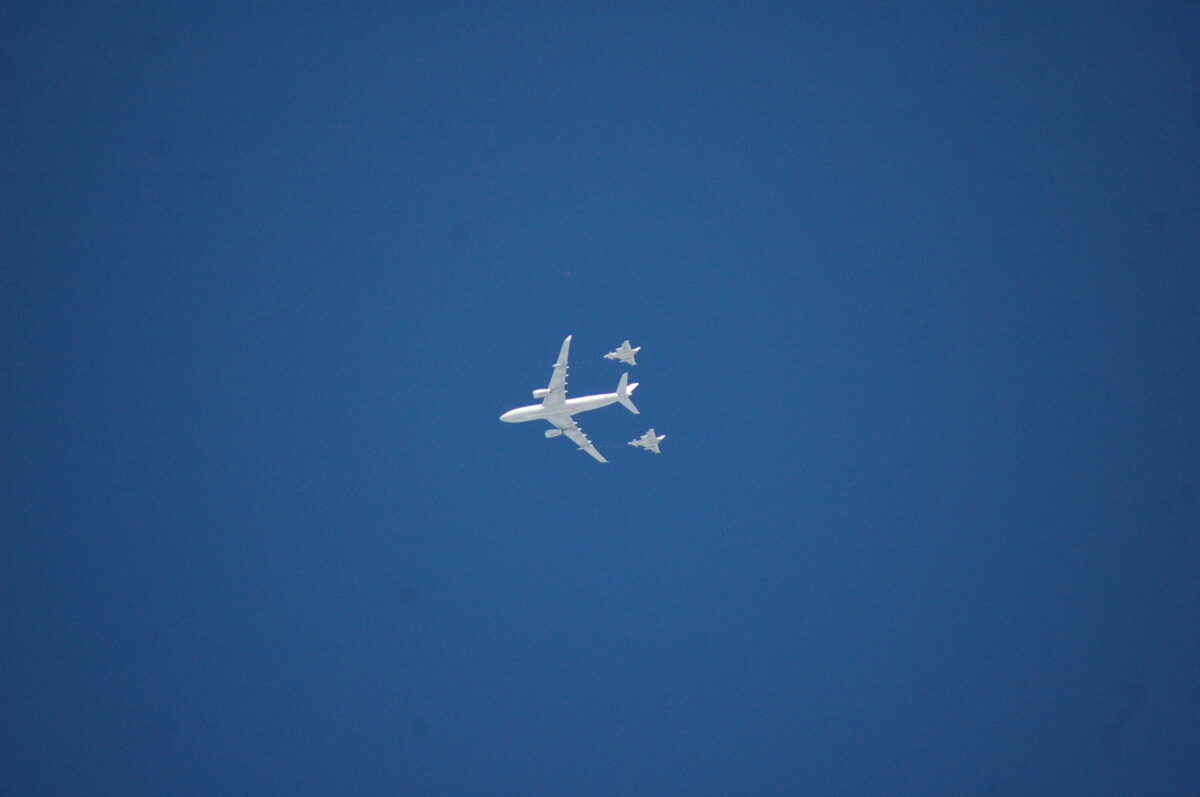 The geese have not been the only things flying over just lately.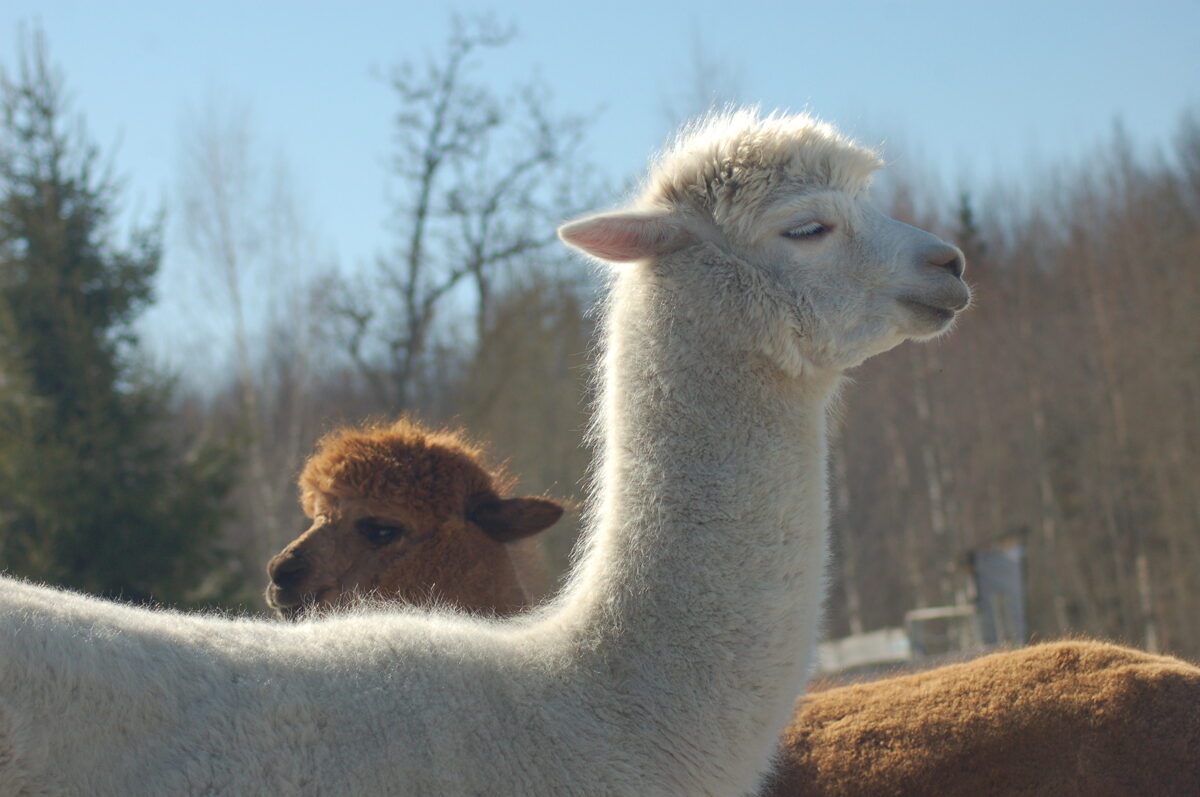 Brencis and George out in the morning sunshine.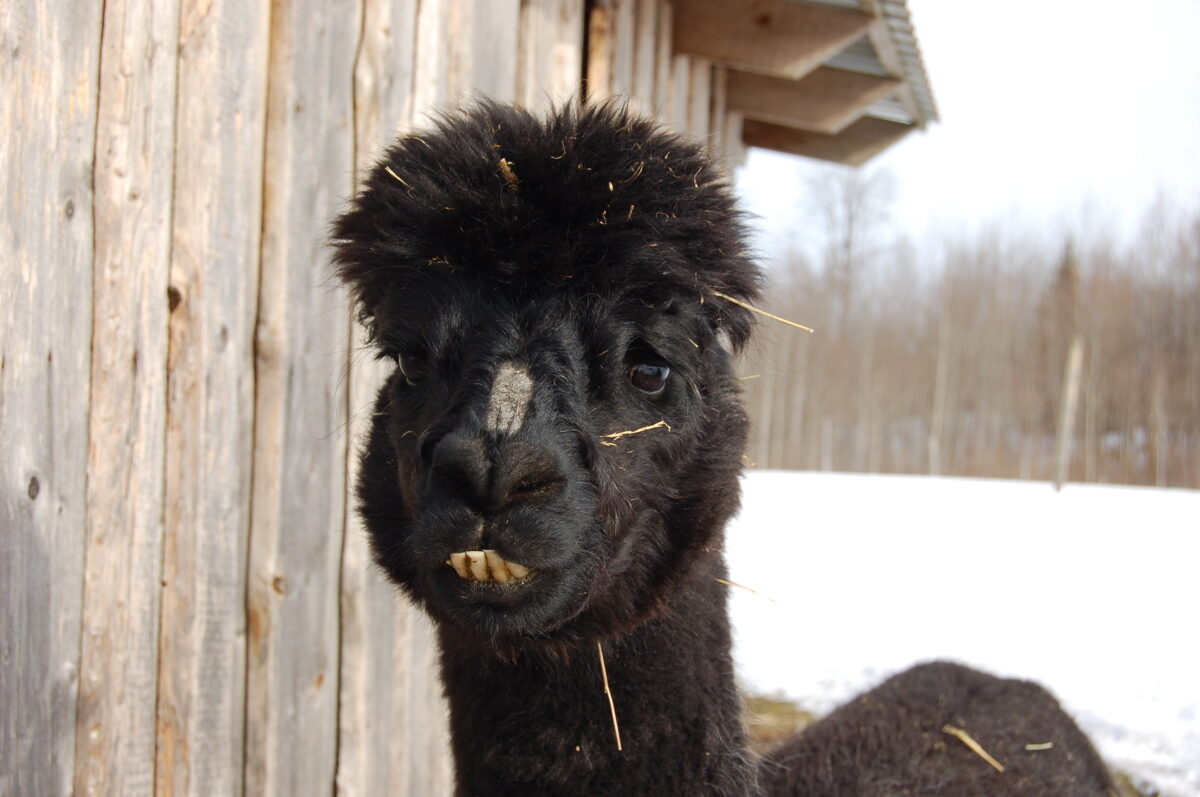 Mr. P and his teeth. The bald patch on his nose is from the rubbing they get when they put their head into the abrasive hay to eat. Most of my alpacas get this this time of year, the fleece normally grows back when they get back on the grass and don't eat as much hay.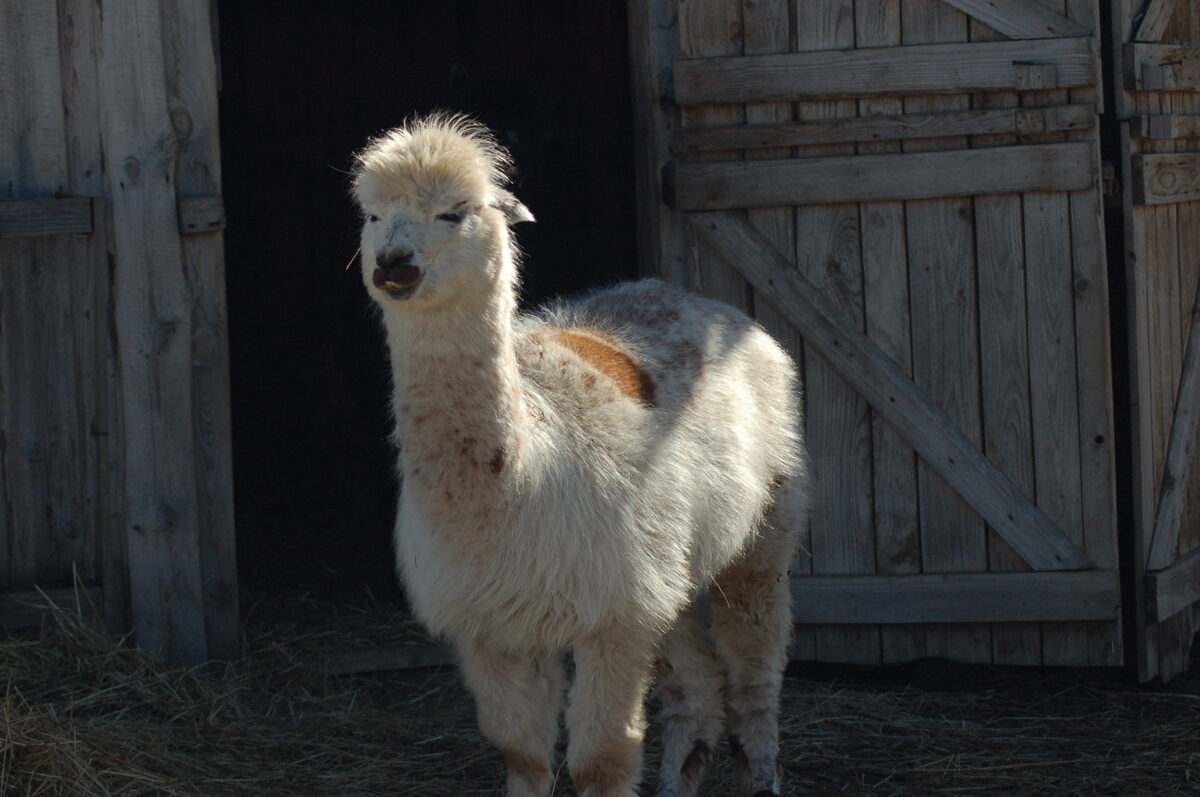 A fluffy looking Jakobs and his sticky out teeth.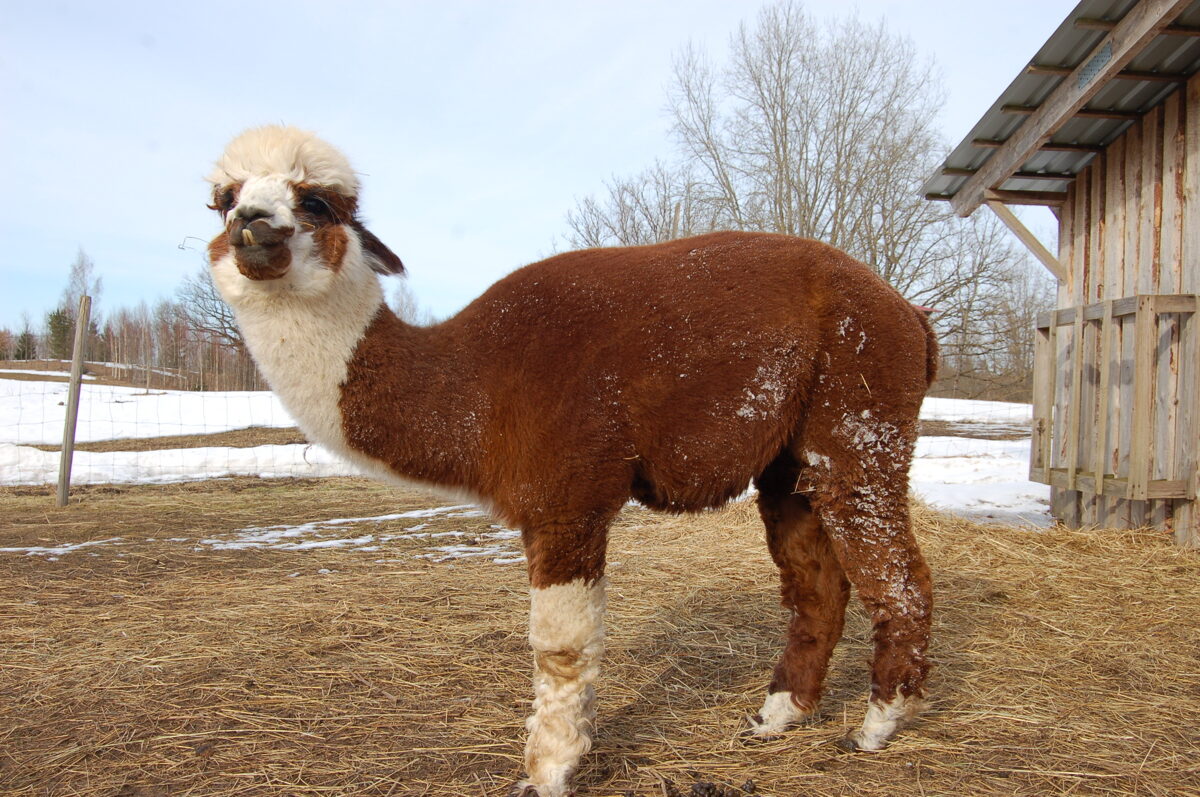 Josefs has been rolling in the snow, you can see his protruding teeth too.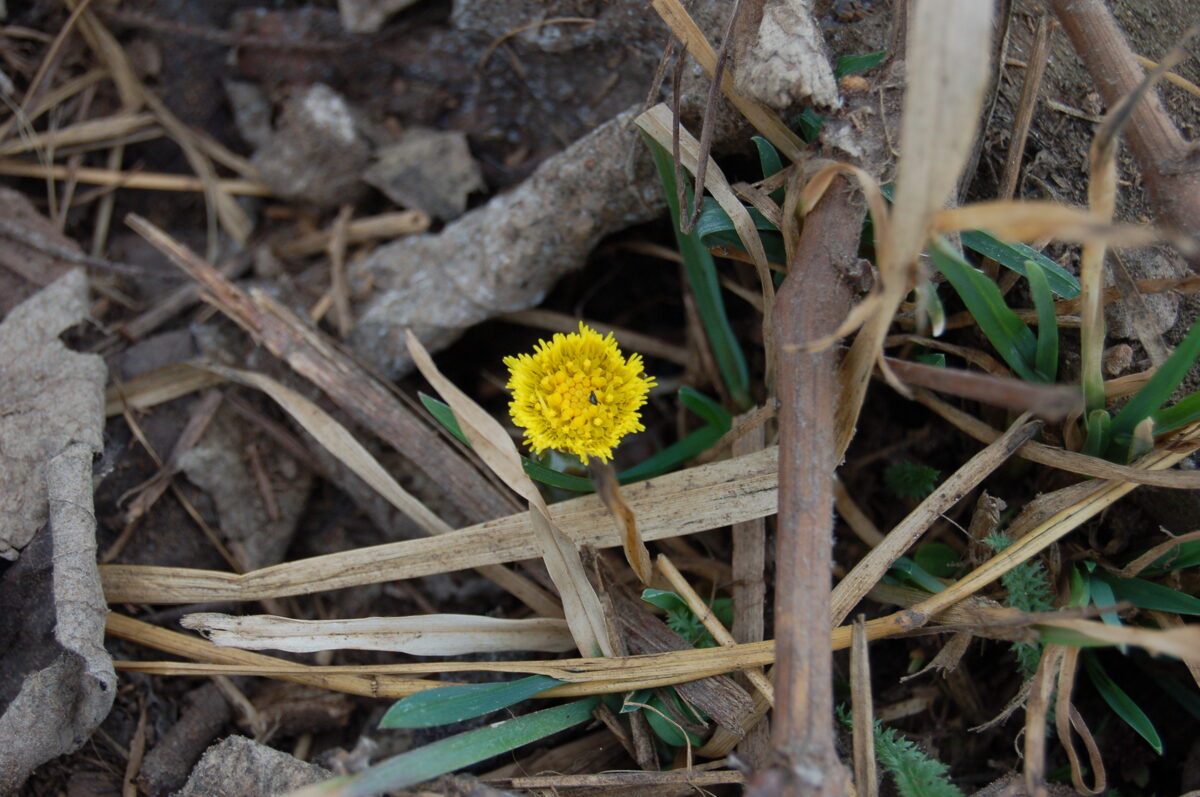 A coltsfoot flowering inside the greenhouse.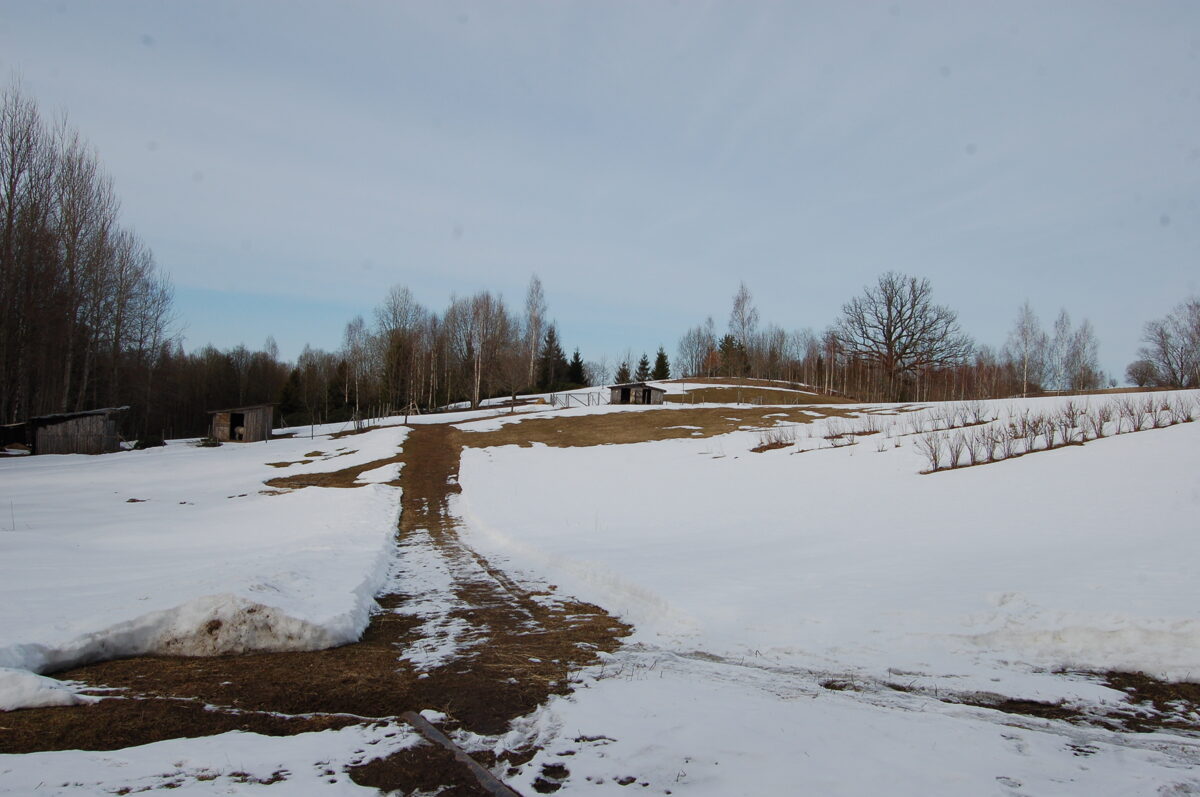 The snow is going but just too slowly for my liking.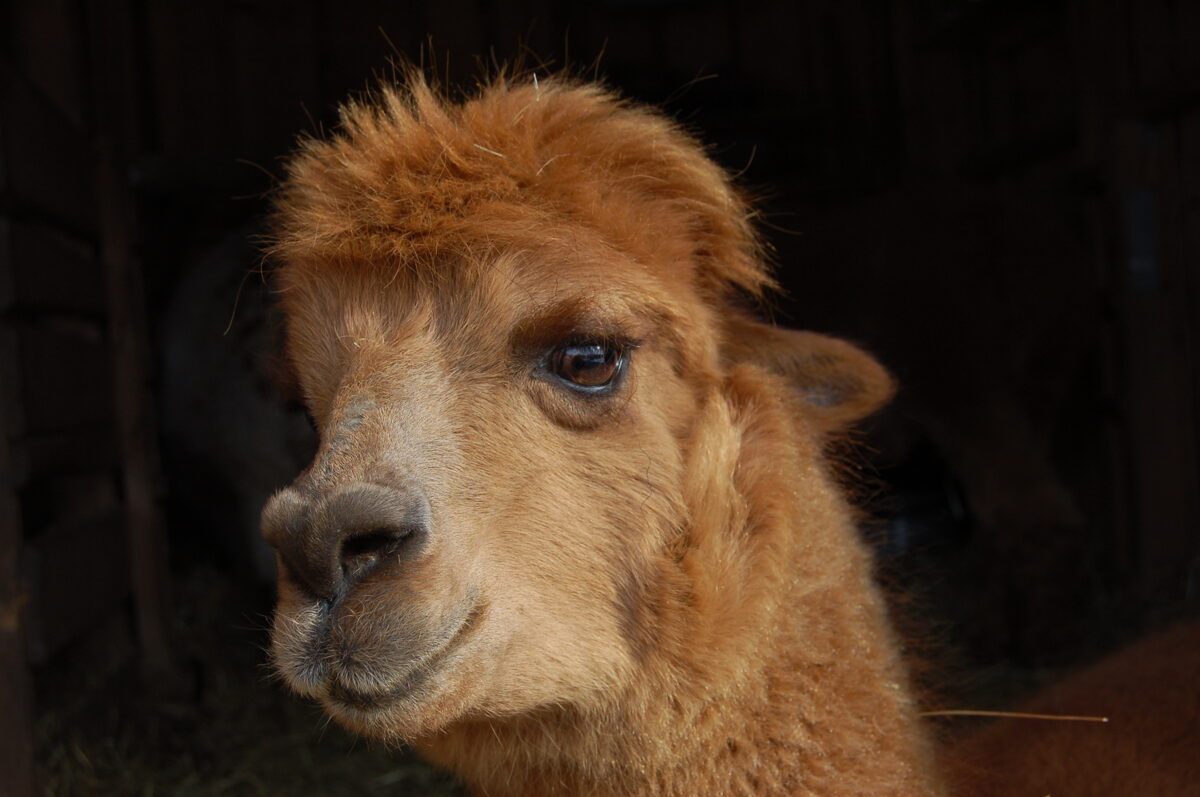 A nice portrait of Freddie. You can see the start of a bald patch on his nose.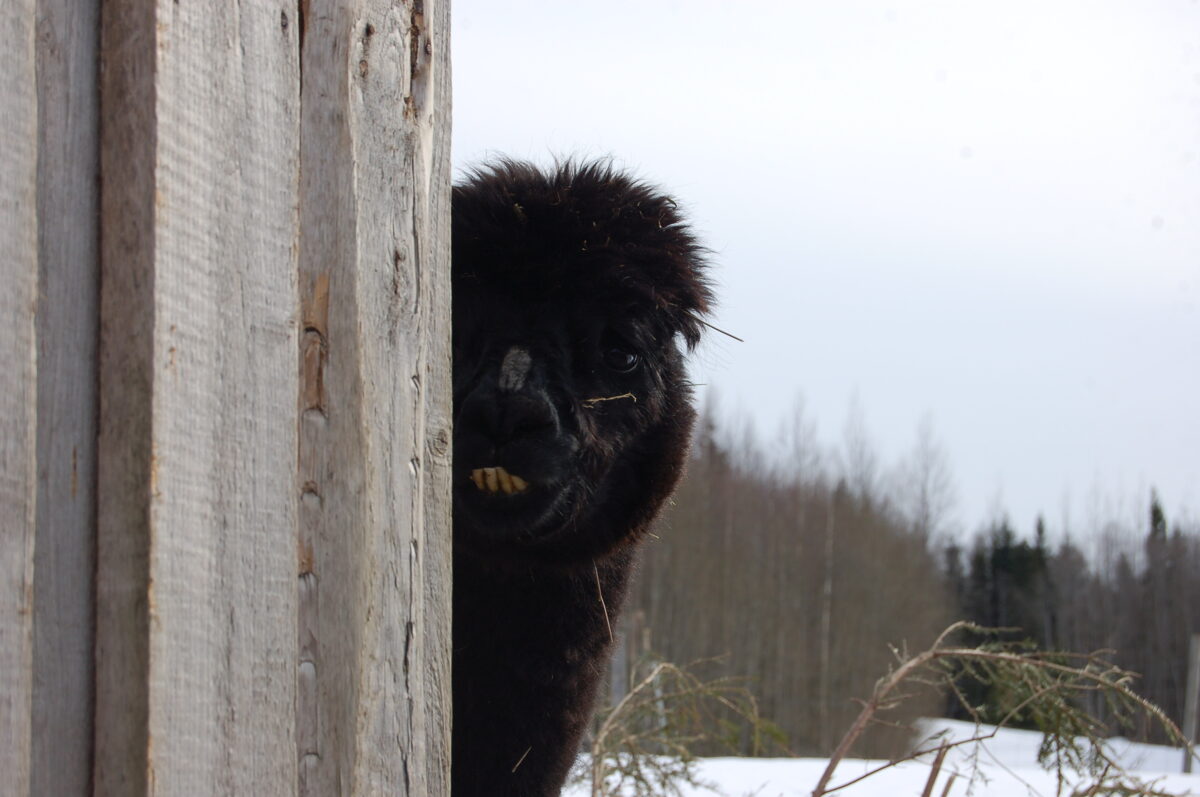 Mr. P spying on me.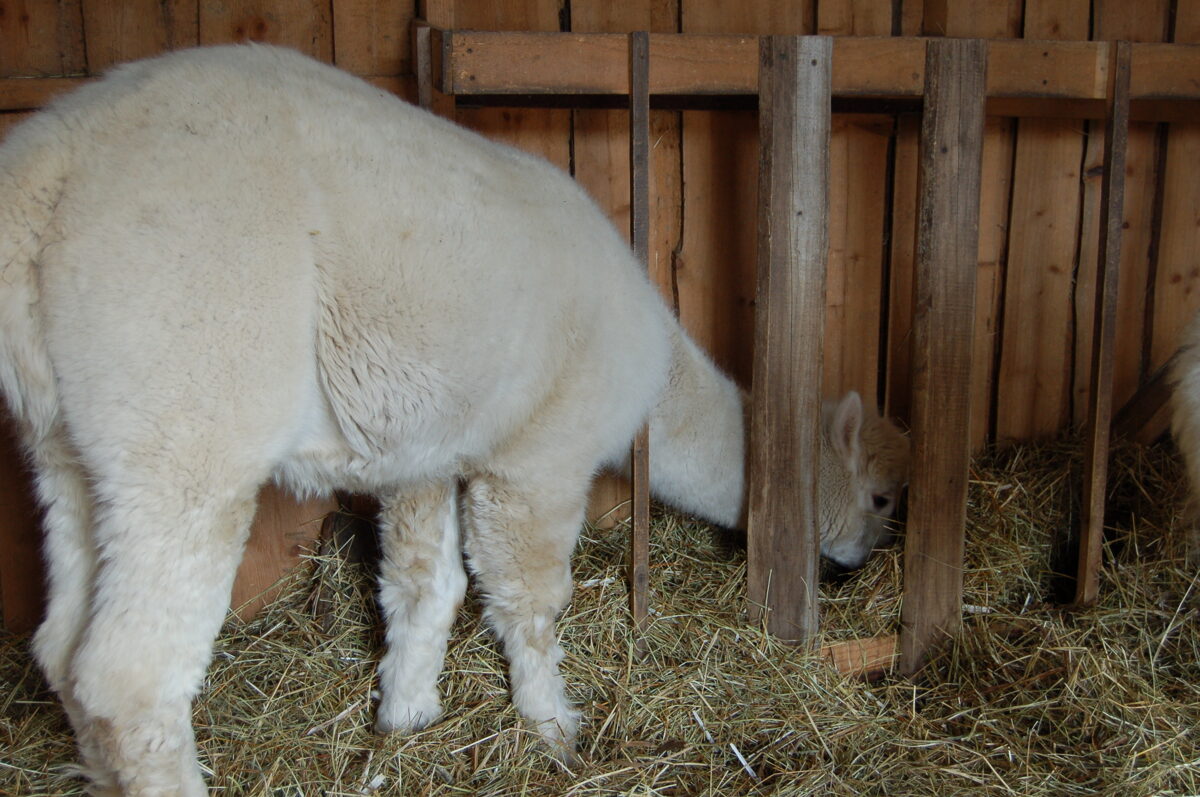 Which side of the post does Brencis have his neck?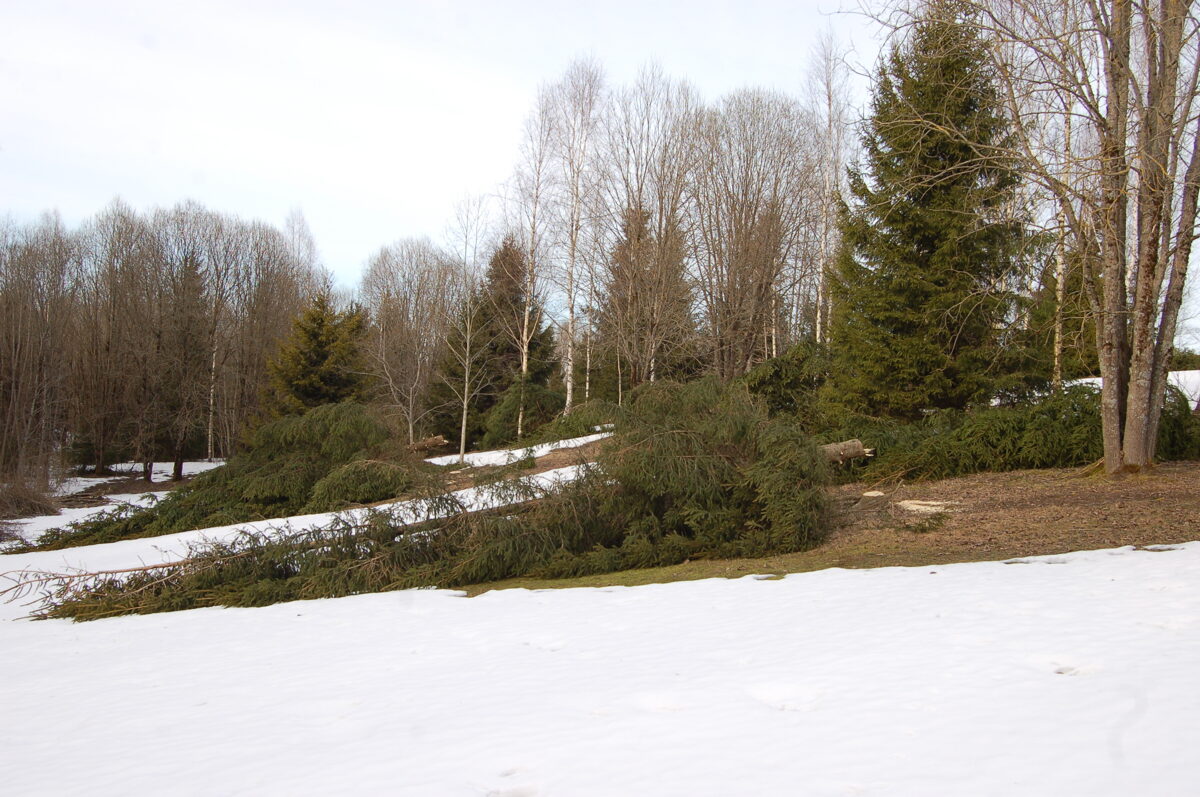 This is what I have been up to over the last few weeks, cutting trees. Some of these spruce have been getting too big, taking up too much ground area and light.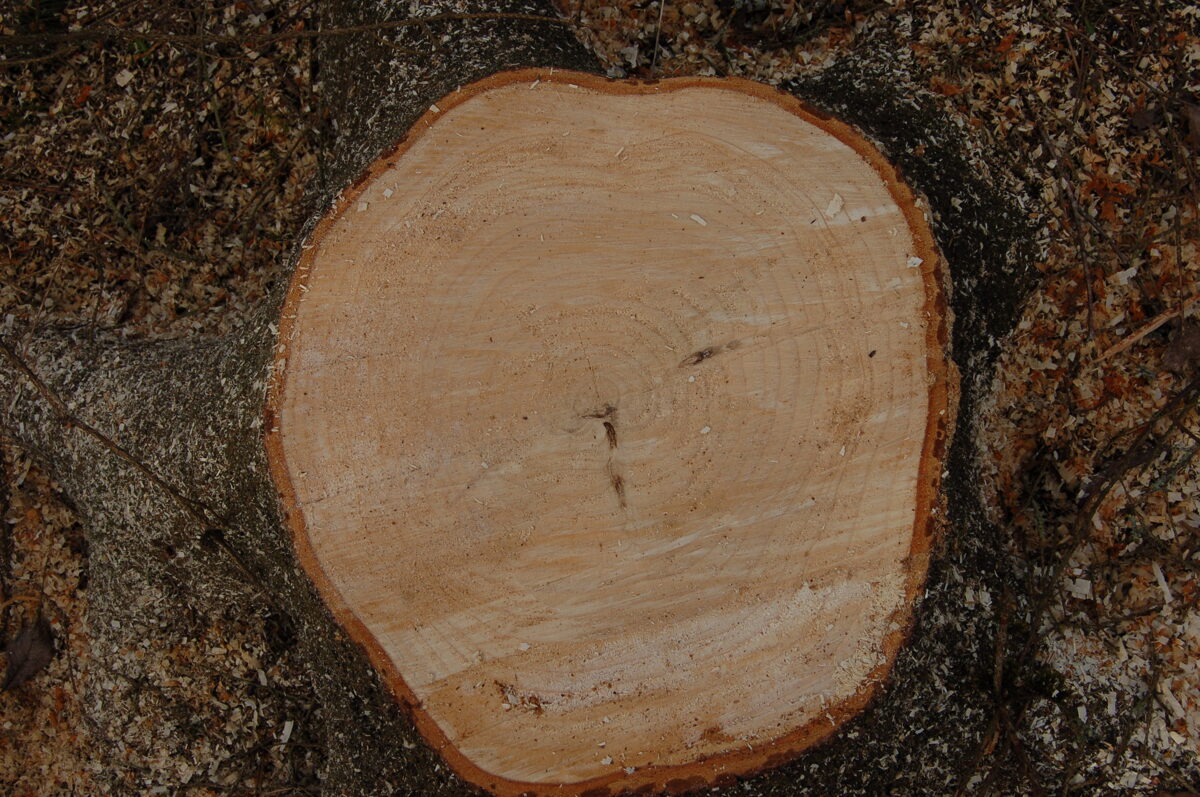 This is the stump from the second tree in the previous photo, its about 30 to 35 cm in diameter and I count about 18 to 20 rings.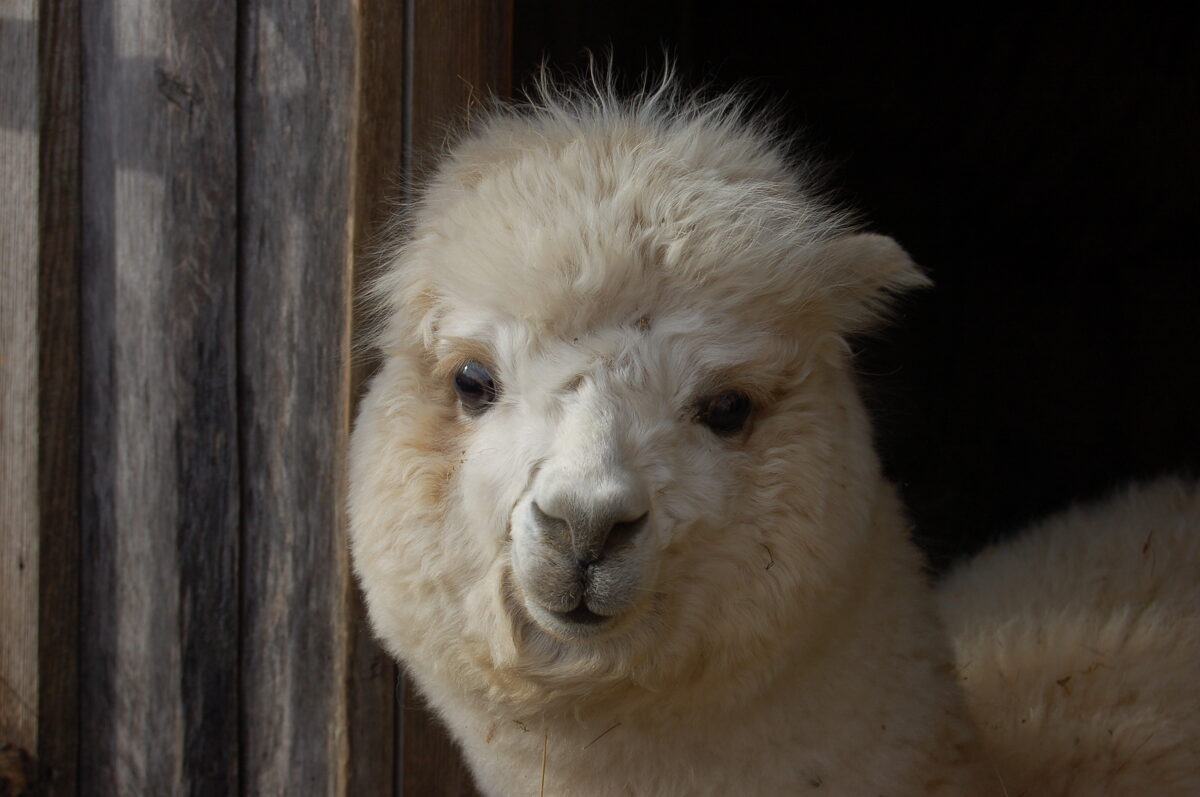 Lolly looking all cute.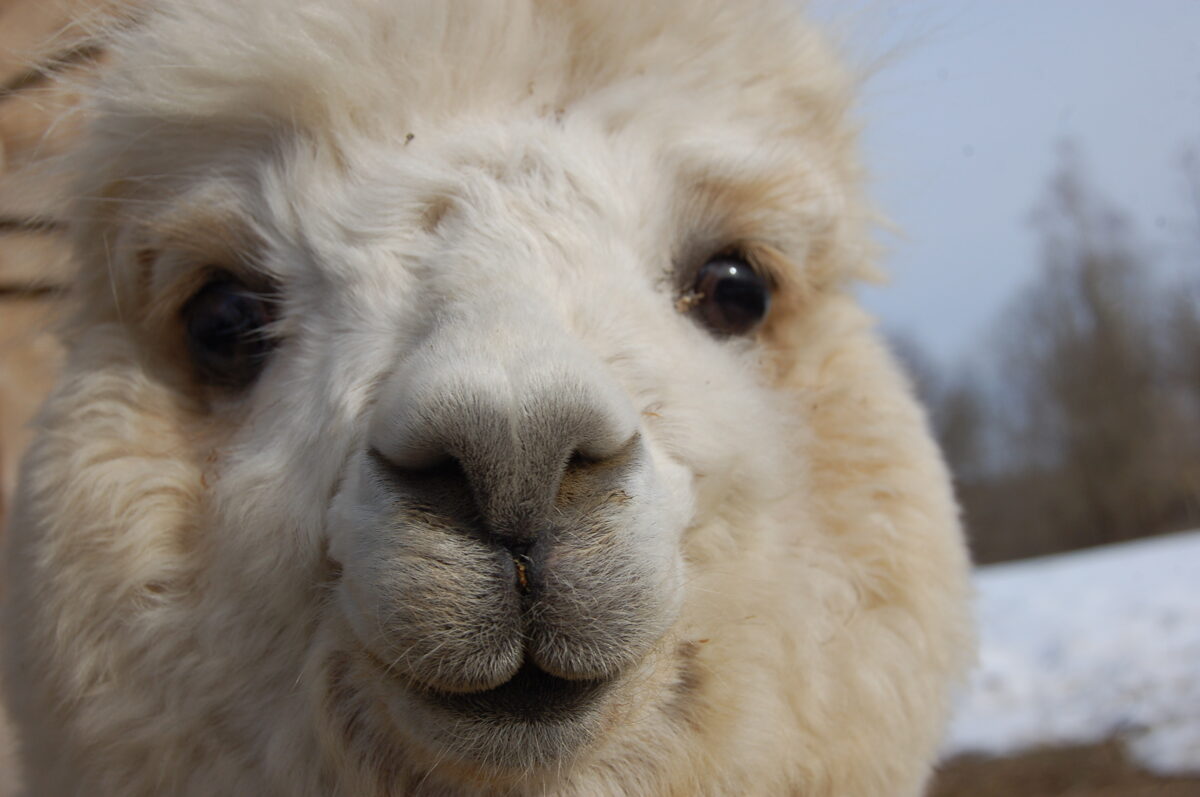 This is what I see each morning, "have you got my milk".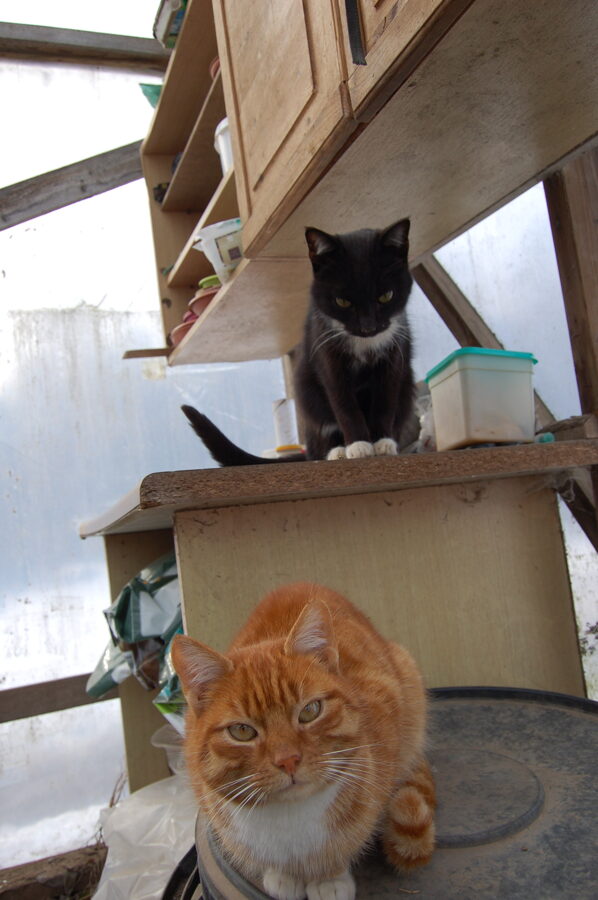 You haven't got time to take photos, we want our food.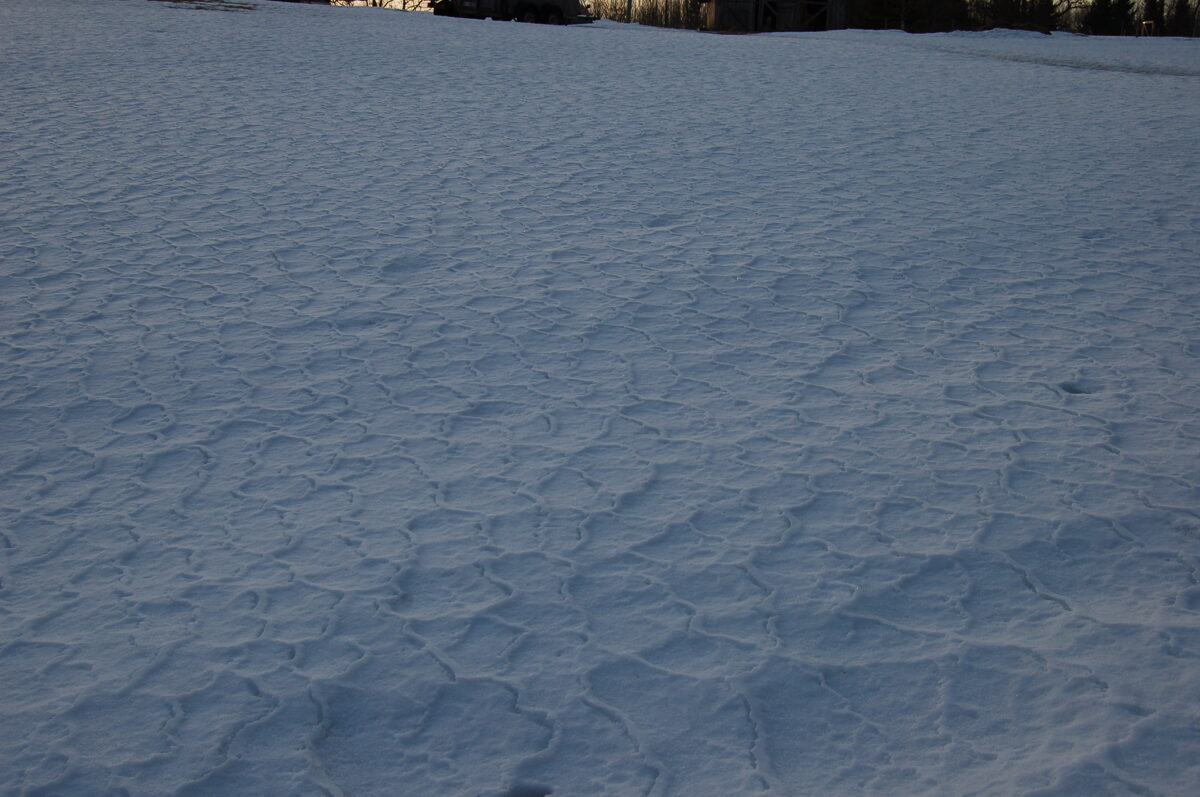 I love these patterns on the snow as it disappears, looks like something from another planet.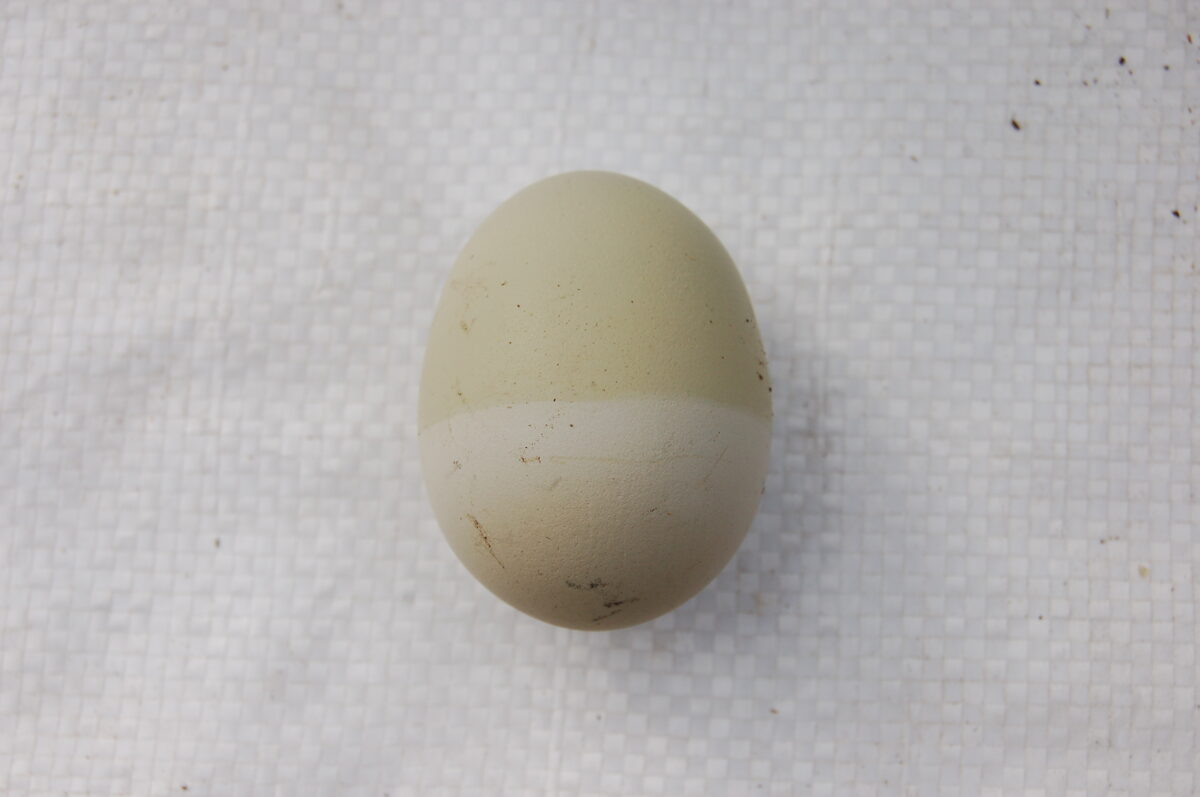 My chickens are embarking on a new venture, laying ready decorated eggs just in time for easter. Got to admit I have never seen one like this before, it is a two tone blue.

No comments
Leave a reply