Thank you so much Lelde.
At the end of August, we had to say goodbye to Lelde as she finished her placement with us and started back at university. She has been amazing, so willing to help, fitted in really well, great with the alpacas and a has wonderful sense of humour, we had many ongoing jokes over the two months which has passed so quickly. So, from me, Joanna, Rocket Ron, Betty and all the alpacas, including Amanderrrr and the "white" alpacas (sorry that was one of the ongoing jokes), thank you so much for all your help, it was a pleasure to have you and we wish you great success with your studies and all the best for your future. (Just remember you need alpacas in your life).
Her last day was a busy one, she helped me cut Aggie's girls toenails, so she learnt how to hold the alpacas without restraining them while I cut the toenails. Then we went to the local town with the horse box to help me get insulation, vapour membrane and wire for the summer house floor. Then finally I had her working hard finishing the roof of the summer house in a race against time fitting the shingles and the metal cap for very top before it was forecast to rain.
Lelde was not the only one we said goodbye too. Over the last three months we had a Ukrainian family staying in our apartment while they sorted out all the documentation required to go to the UK. Finally, all that was sorted, and they left. We will miss the Borscht, cake, and pizza's they would make for us. I hope and pray they find peace and rest in the UK and can maybe one day return to their home country.
My son his wife and family came to visit us for a week, he helped me move wood from the forest and put the insulation in the floor in the summer house. The kids had a great time helping with the alpacas and chickens and even got to take Brencis and Josefs for a walk.
The summer house is almost finished, I wired up the electric from the greenhouse to it so now we don't need an extension cable trailing through the open front door. I still need to wire in sockets and lights, but we haven't decided where they will go yet. The other job is to paint the outside with a stain / preservative but that needs a few days of good weather first.
Now as we head into autumn the grass growth is slowing down so the alpacas are quickly getting through it, so I seem to be continually moving fences. One day I moved the girls fence a bit closer to the boys, maybe a bit too close as the boys were stood along the edge of their fence looking at the girls and at one point Mr P and Jakobs were pushing hard on the wire. So, the boys got moved away, and the girls moved back into their paddock and the next day I moved the fence again. I don't want any repetition of last year's performance when the boys escaped and got in with the girls.
I have noticed Valeria has been acting a bit strange just lately, she has been very interested in Marvin and at times she acts as if she is encouraging him to feed from her??? She has also been seen spitting at Mari when Mari and Marvin are playing as if she is protecting him. I wonder if there is something hormonal going on as this is so out of character for her, be very interested to see if she is pregnant.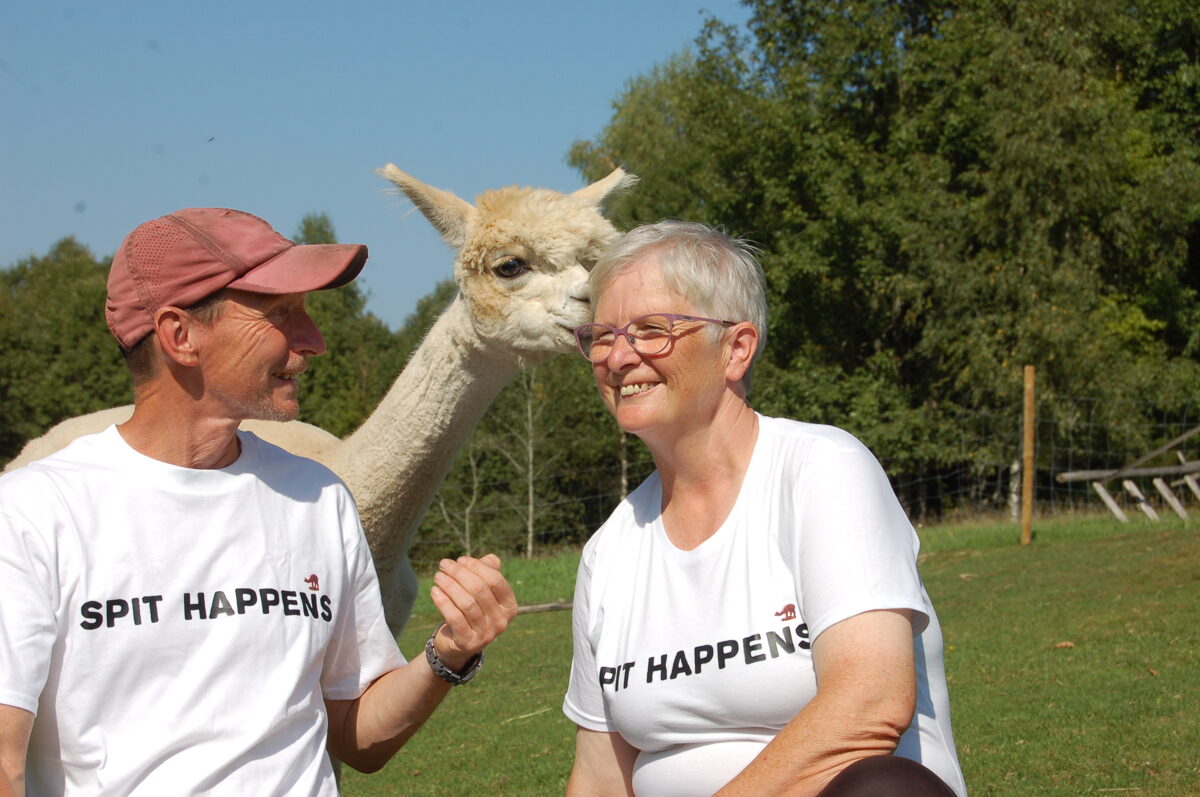 A very big thank you to Lelde for presenting us with these T-shirts when she finished her placement. Anyone who has alpacas will one day be on the receiving end of a mouthful of alpaca spit whether intentionally or just caught in the cross fire. I just loved the phrase "Spit Happens". The little alpaca above the N is actually a picture of Lolly and here she has come to check it out.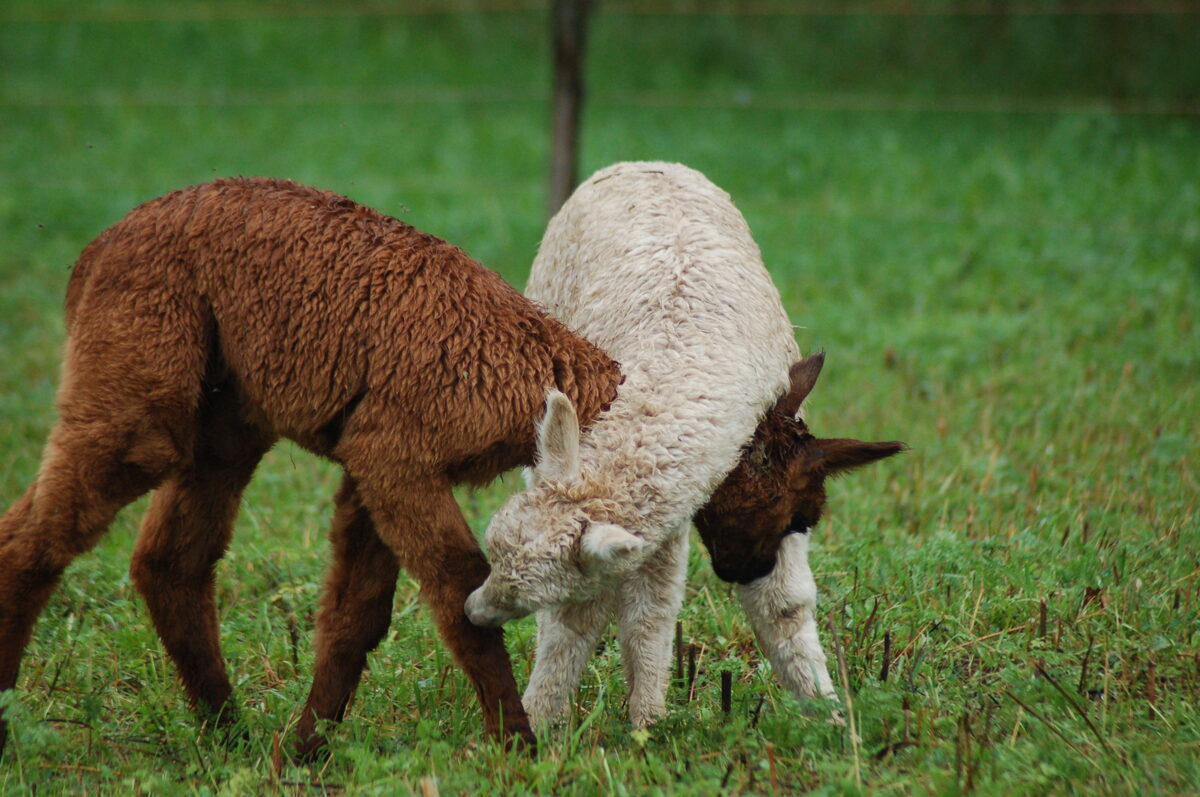 Marvin and Norman play fighting.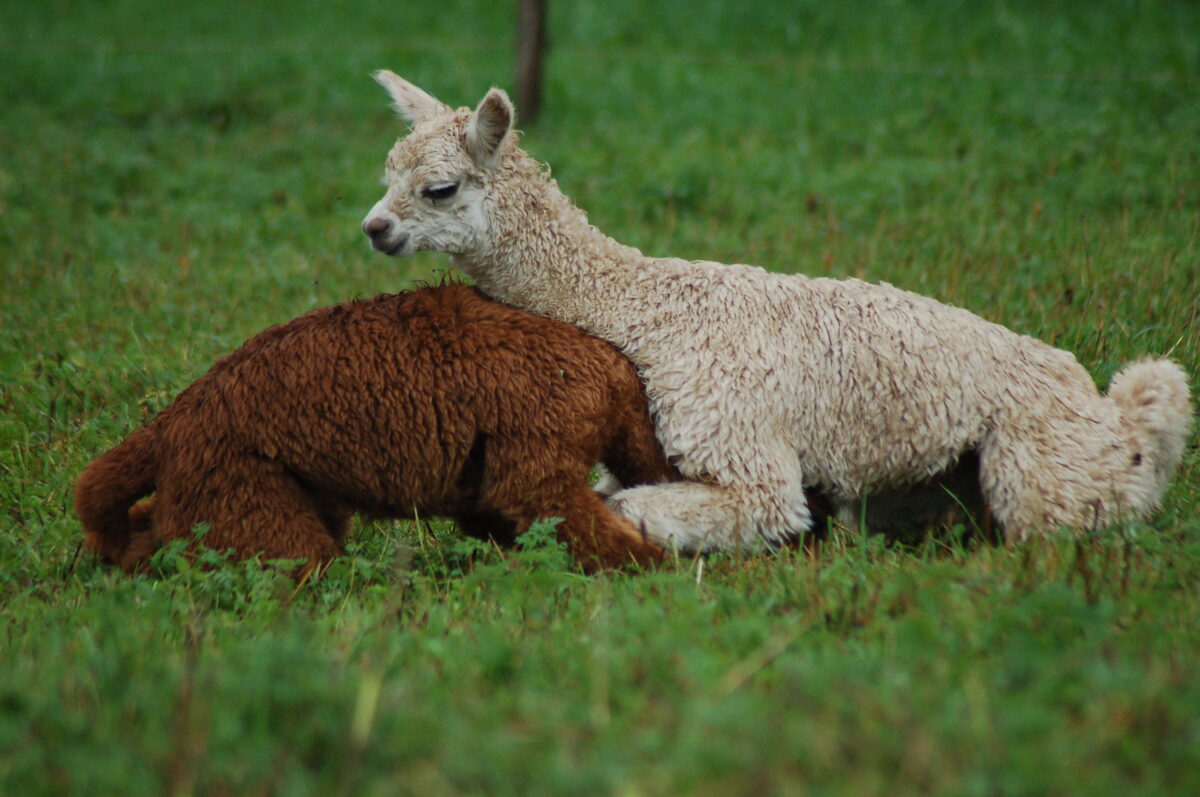 Well I think Marvin won that round.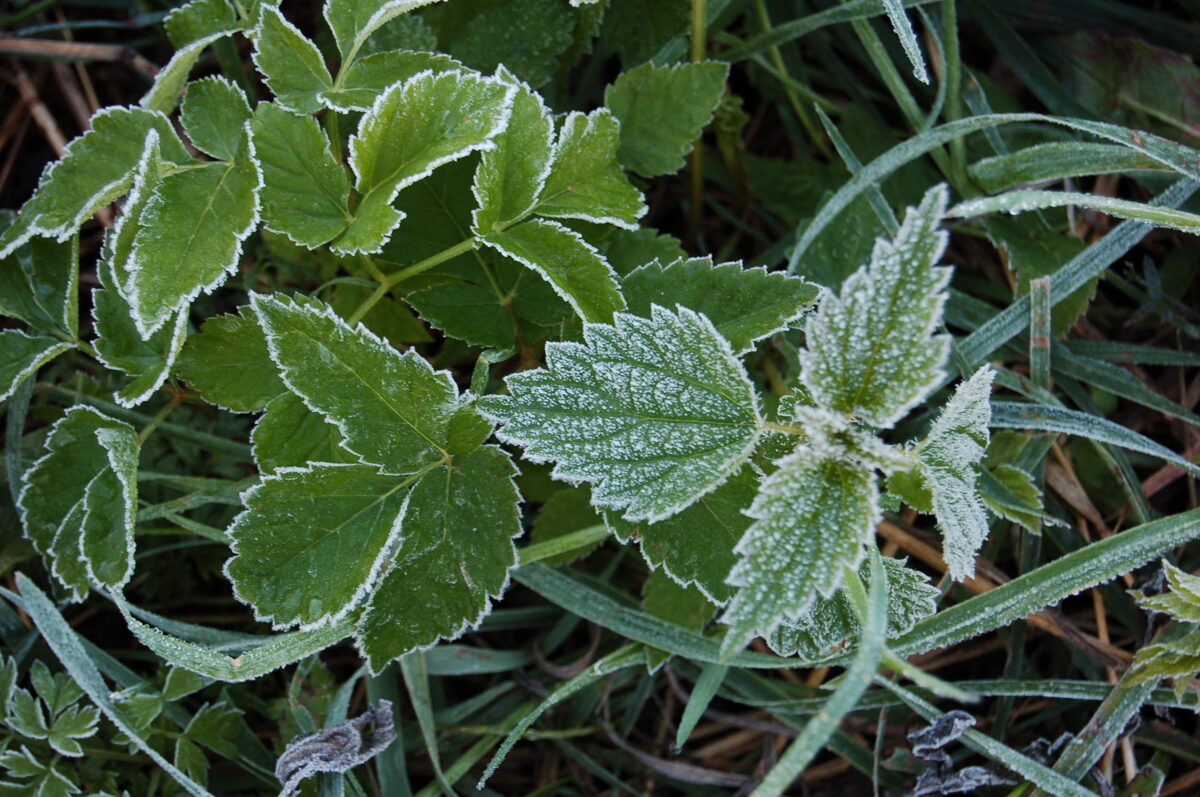 First frost on the morning of the 3rd of September.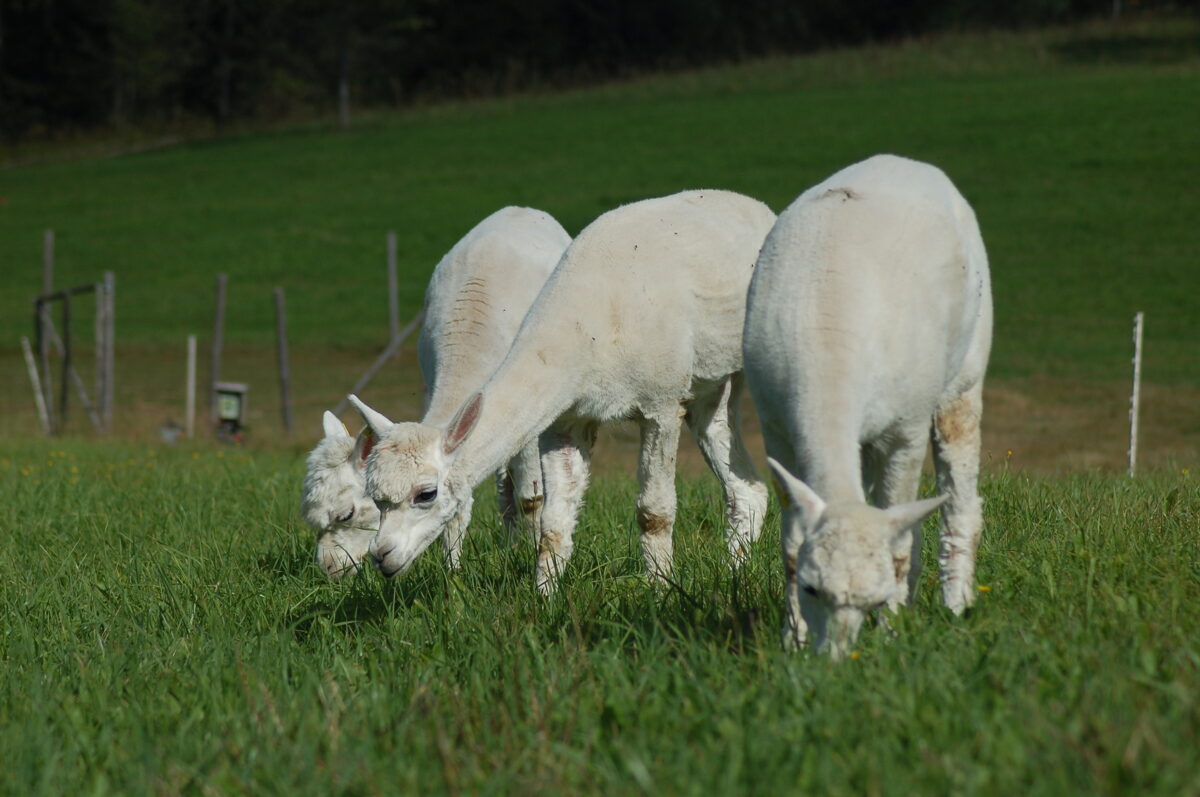 Silla, Antonia and Valeria tucking into the grass.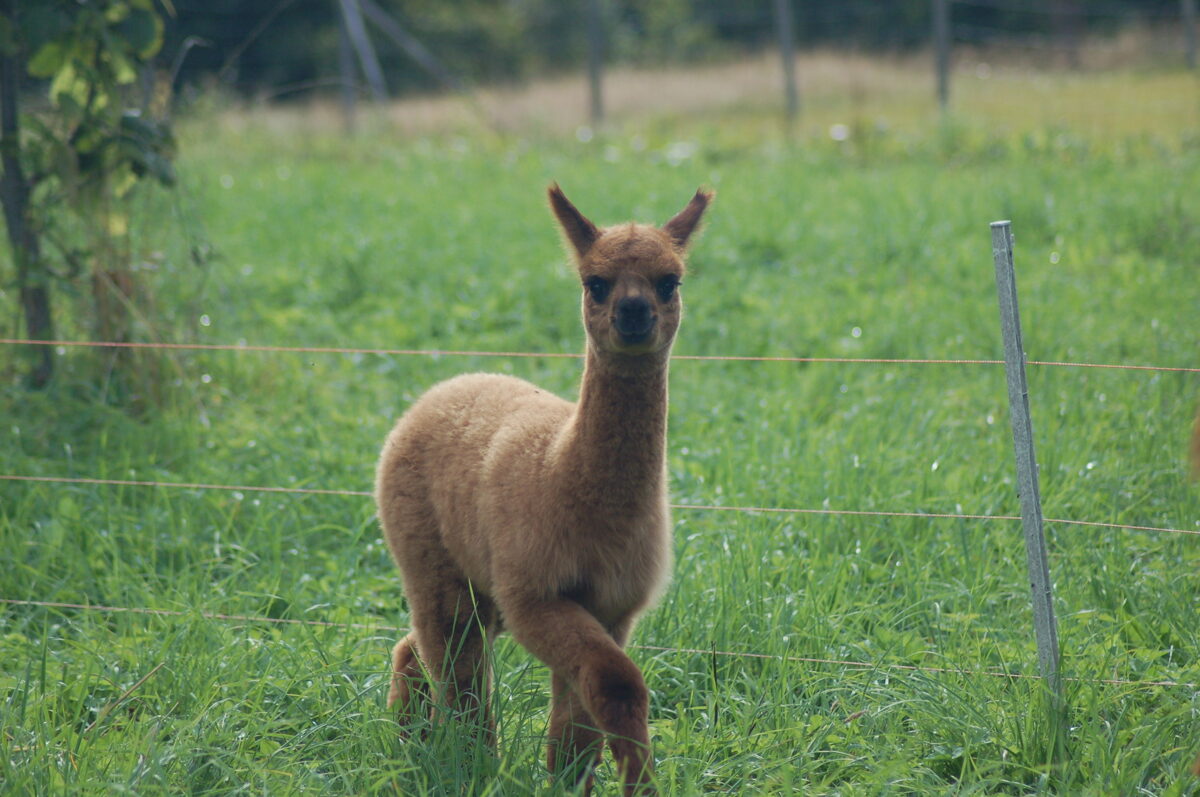 Little Norman reminds me so much of his dad, George, that I even accidently call him George at times.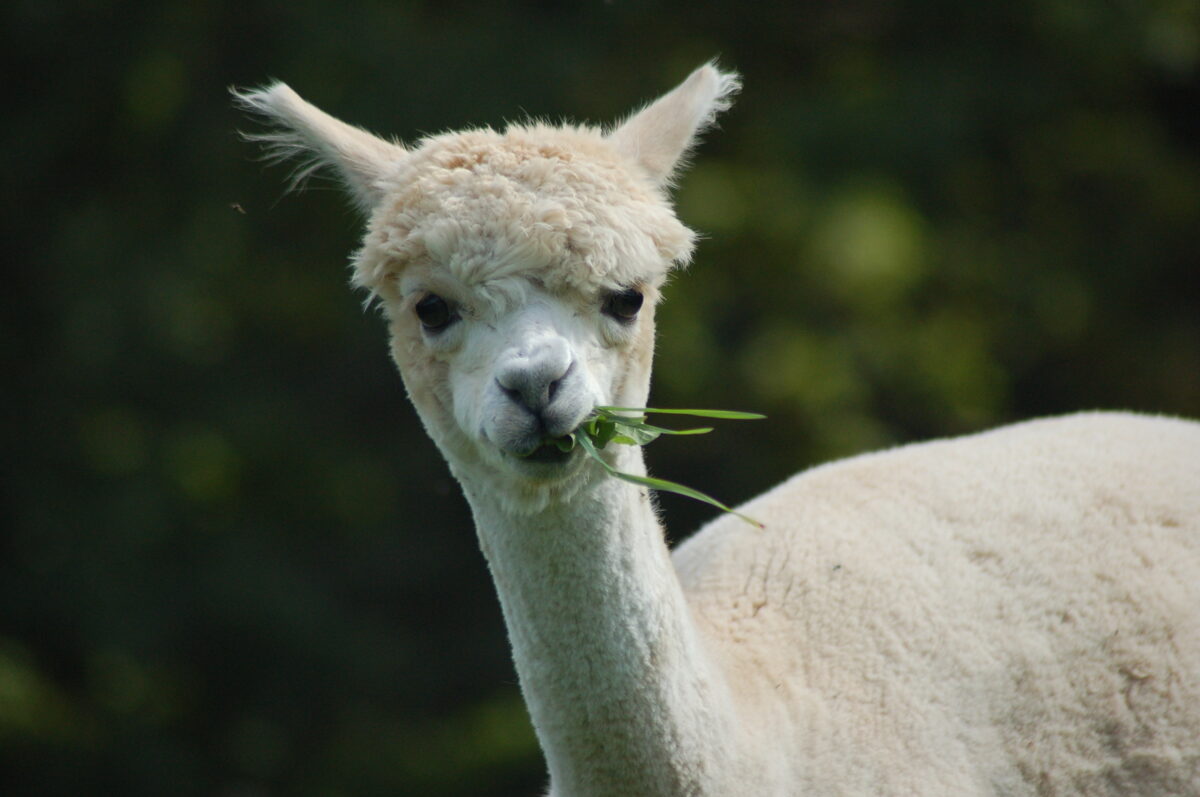 Lolly enjoying the grass.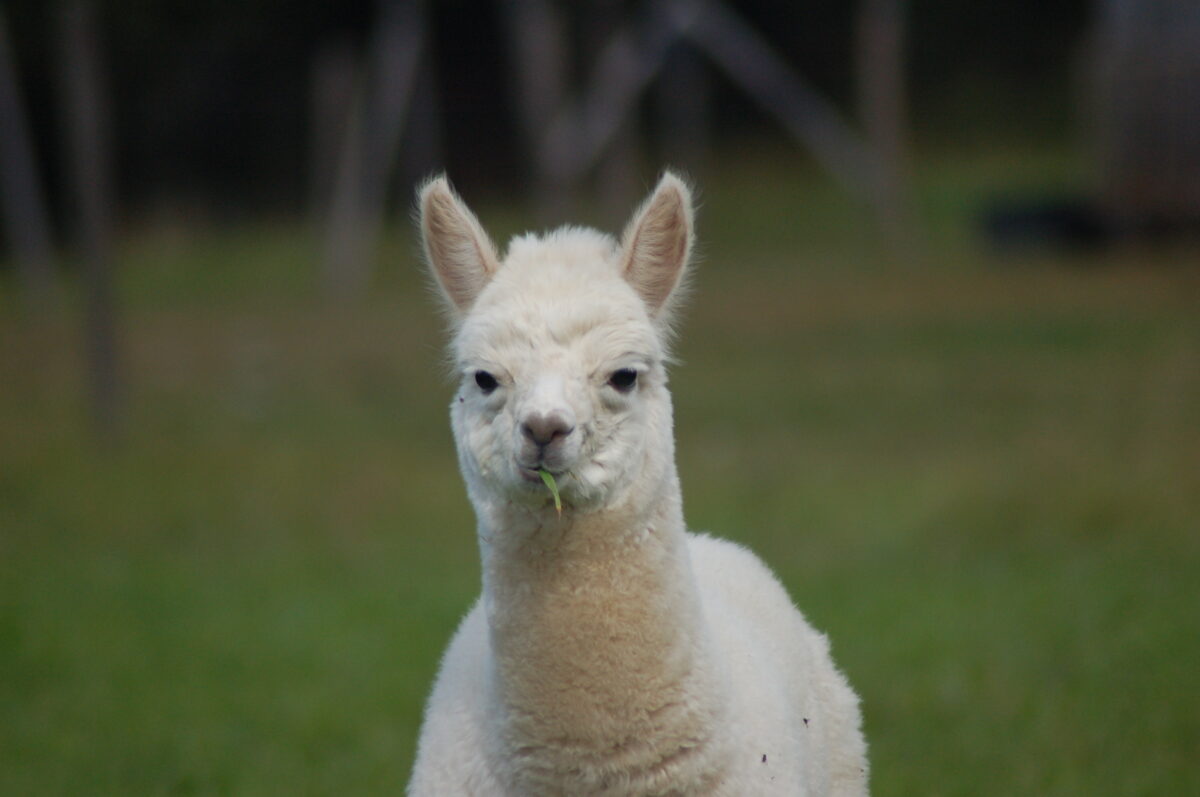 So is little Marvin.

Amanda prefers the oak leaves.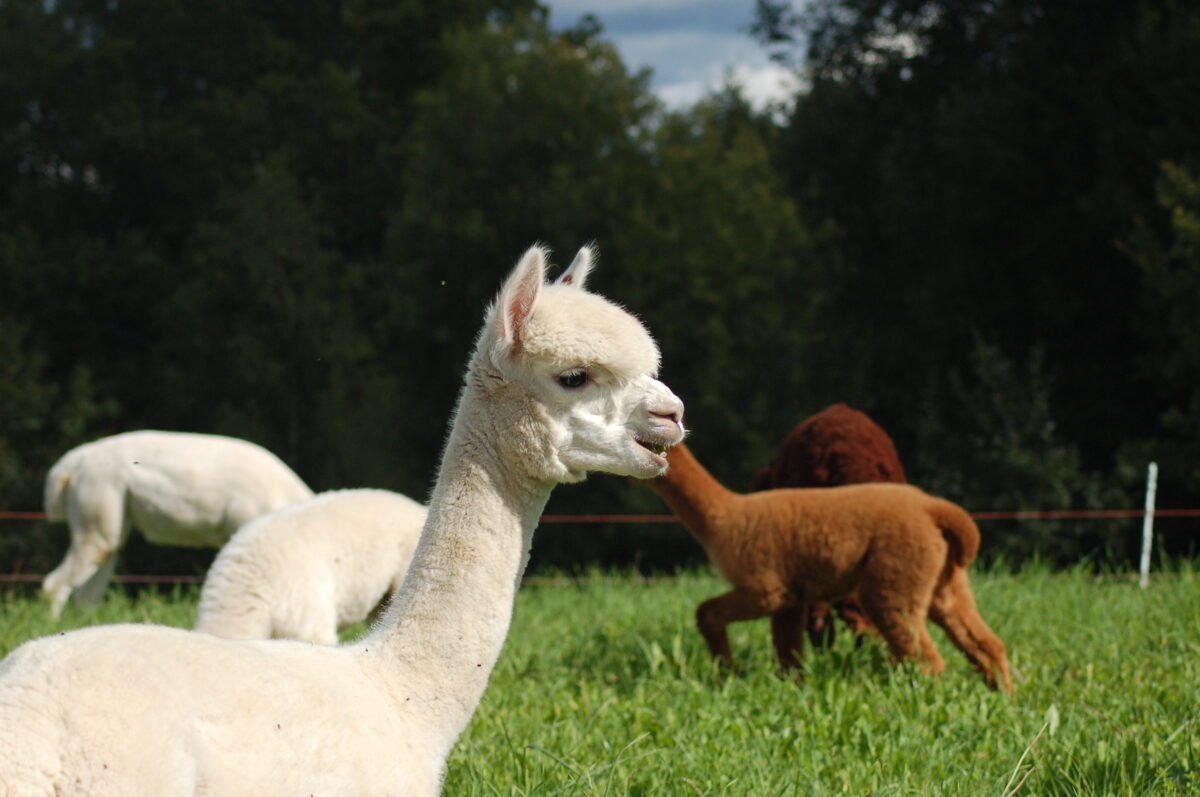 No, No Karla, stop it, how many times have I told you, you can't eat Norman...........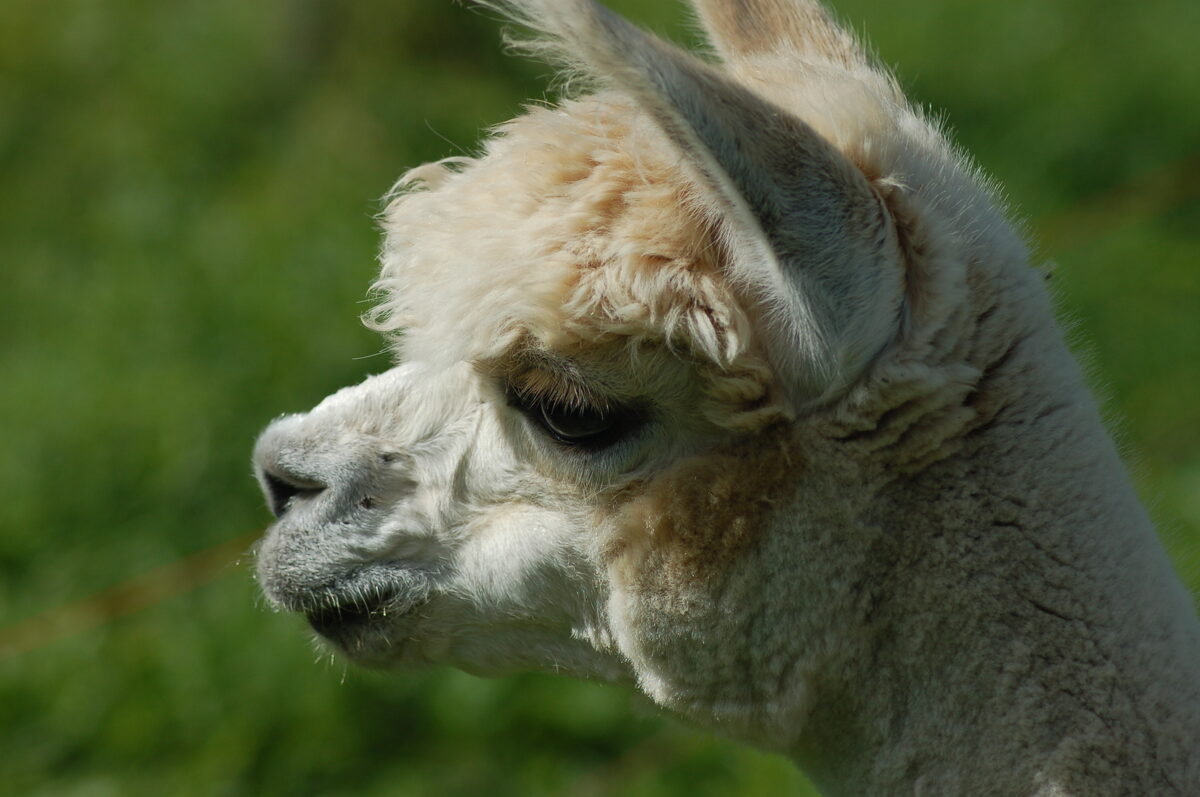 It's OK Lolly, Norman is going to be OK.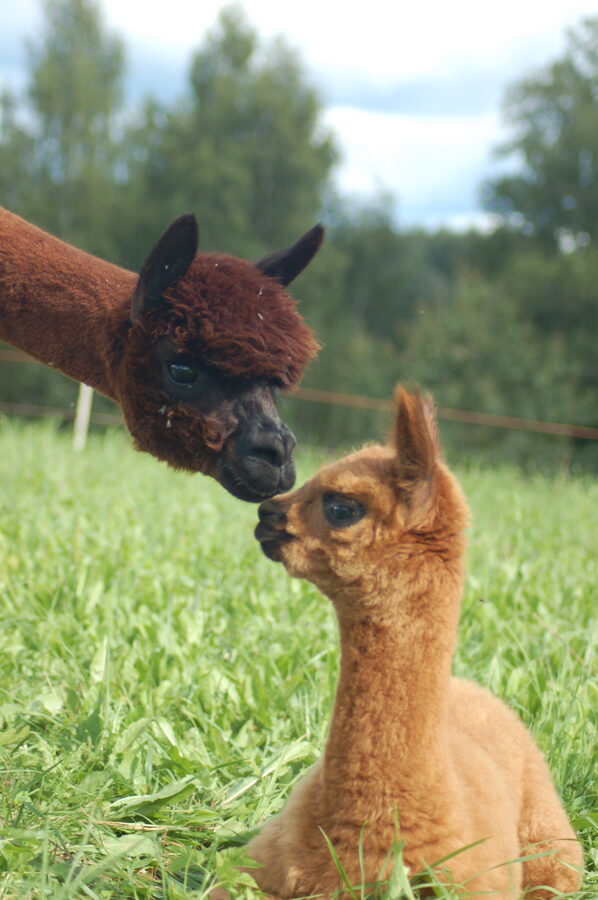 Ilvija just checking Norman is OK.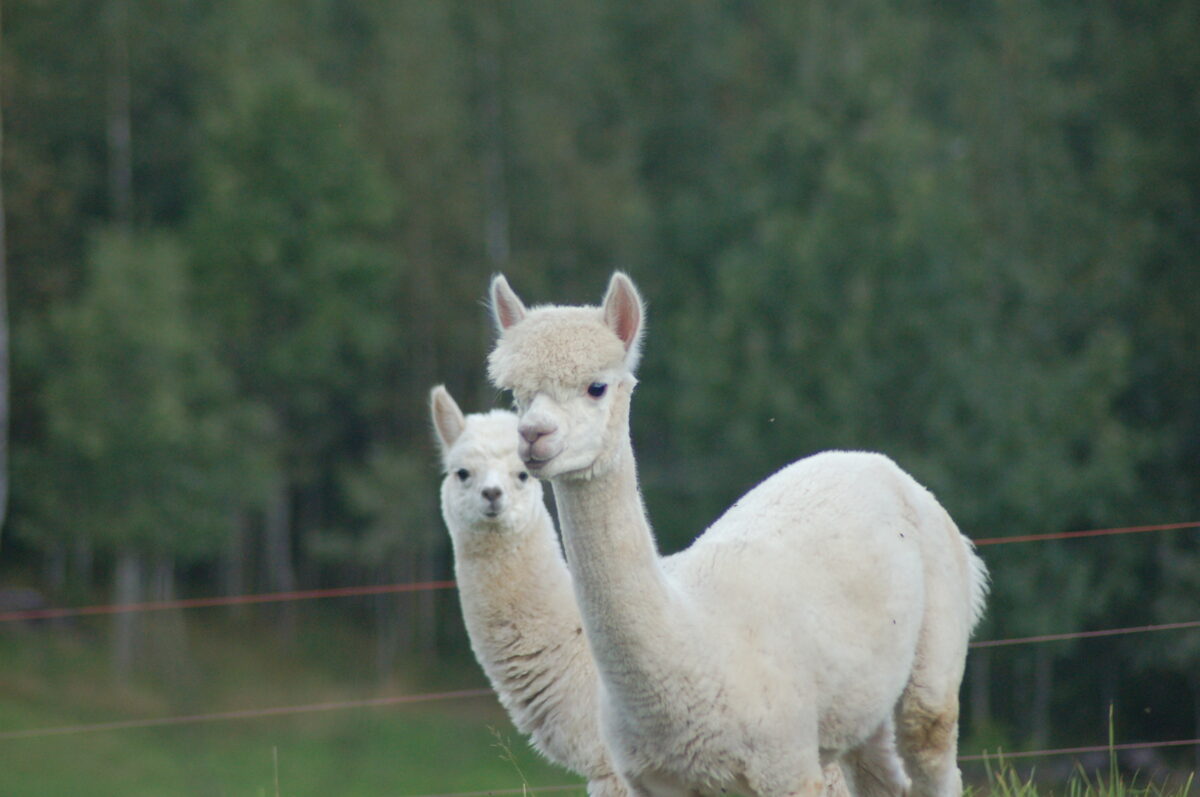 Brother and sister Marvin and Karla. Karla looks like her dad Brencis but her brother Marvin looks like his Grandad, Tellus.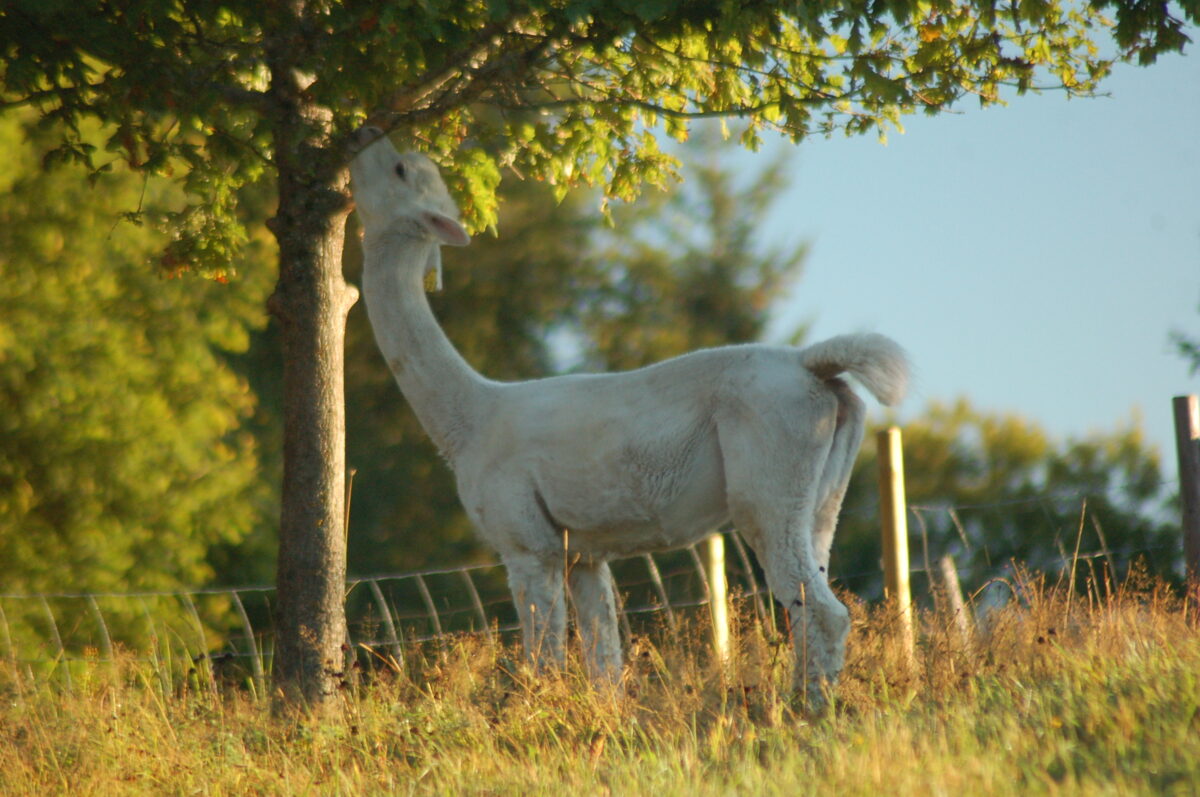 Vanessa checking out the oak leaves, not too many though our you will have a poorly stomach.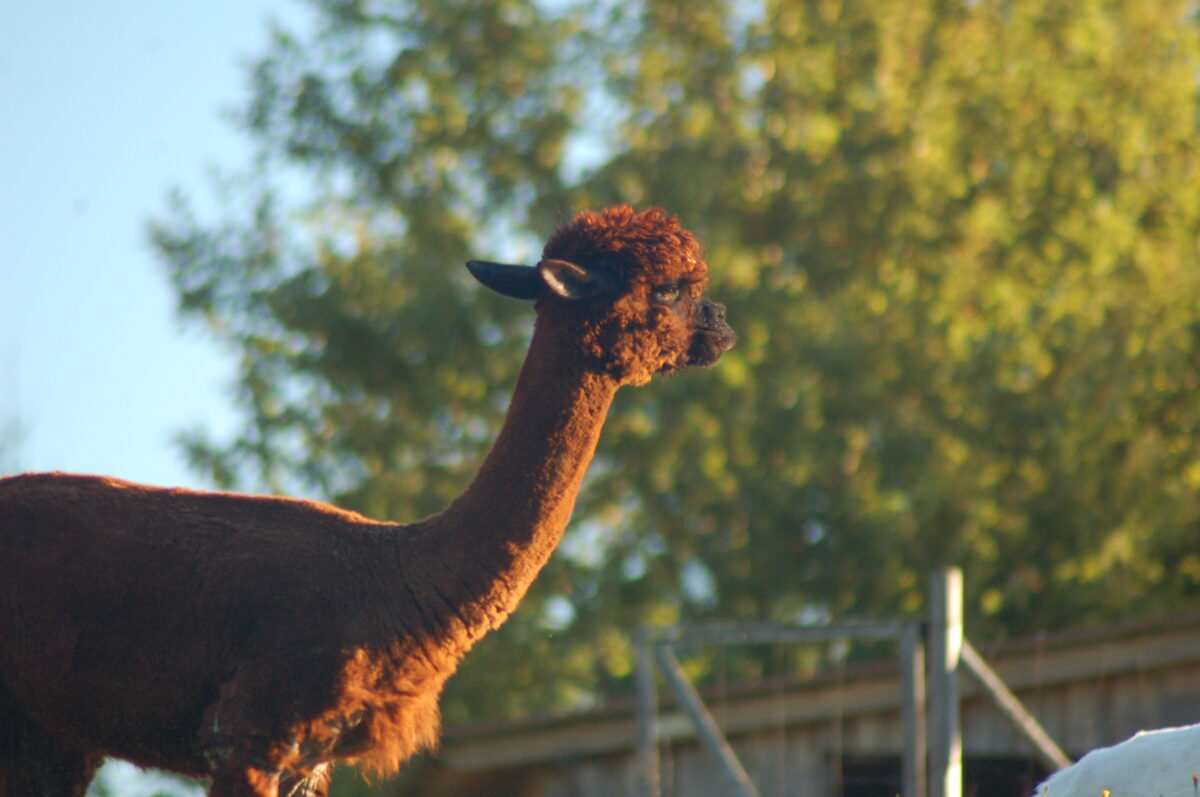 Chanel looking radiant in the morning sun.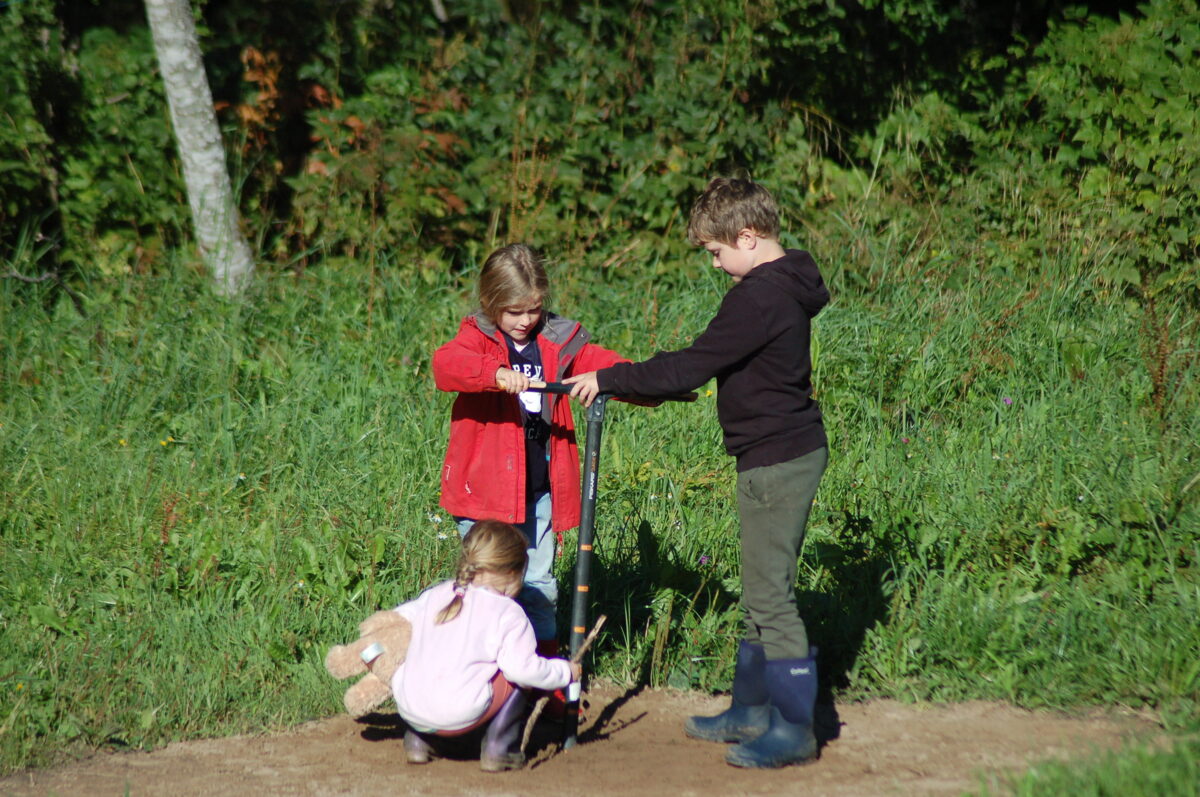 My son and his family came for a week, here I put the Grand kids to work drilling a bore hole to find a new water supply.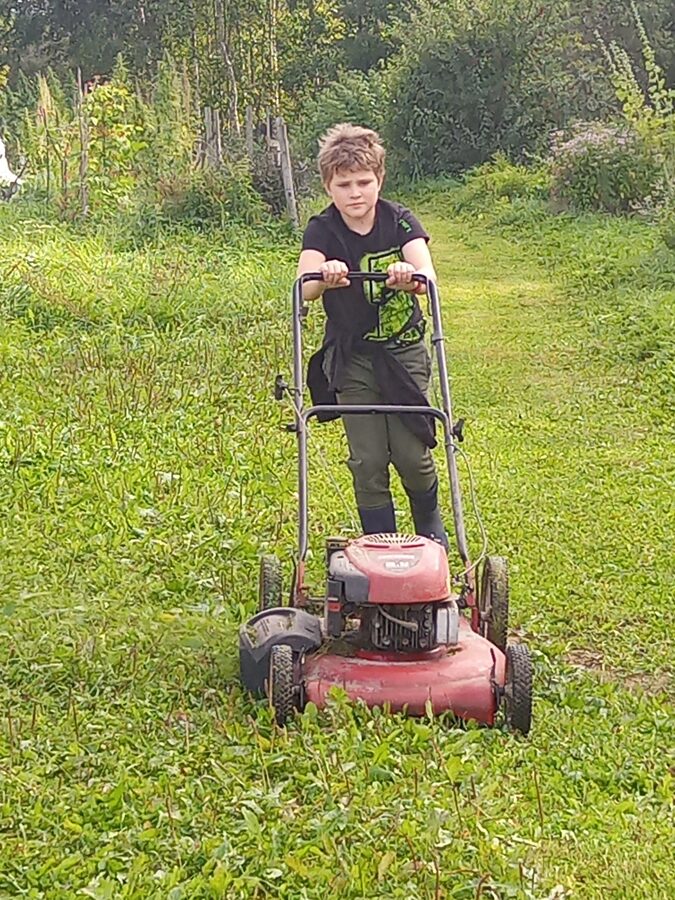 As well as cutting the grass.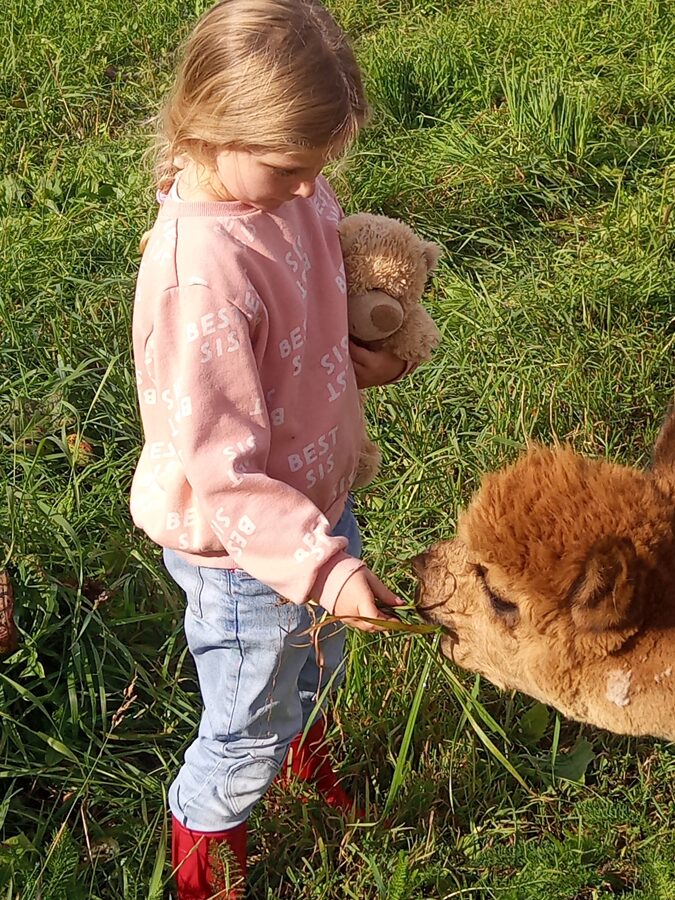 I did give them some time off to feed the alpacas.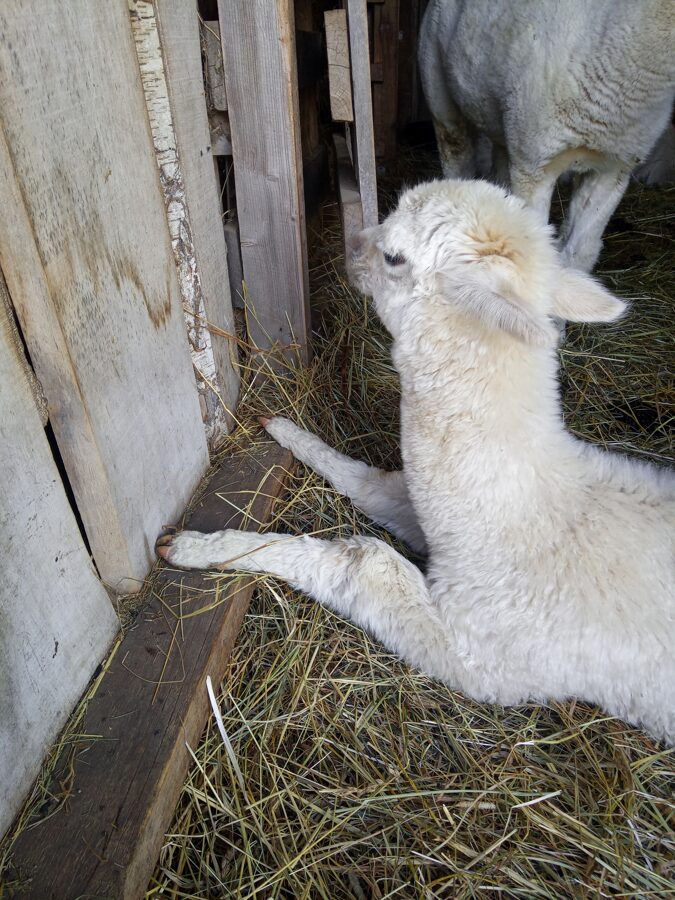 I told Marvin if he keeps practicing we might buy him a piano.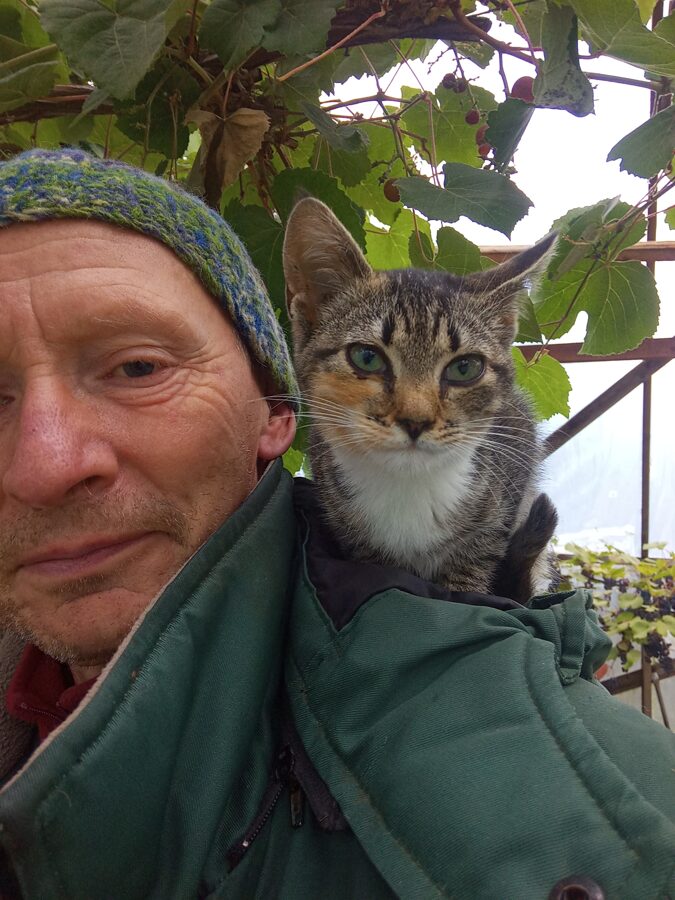 Who needs a parrot when you have a cat.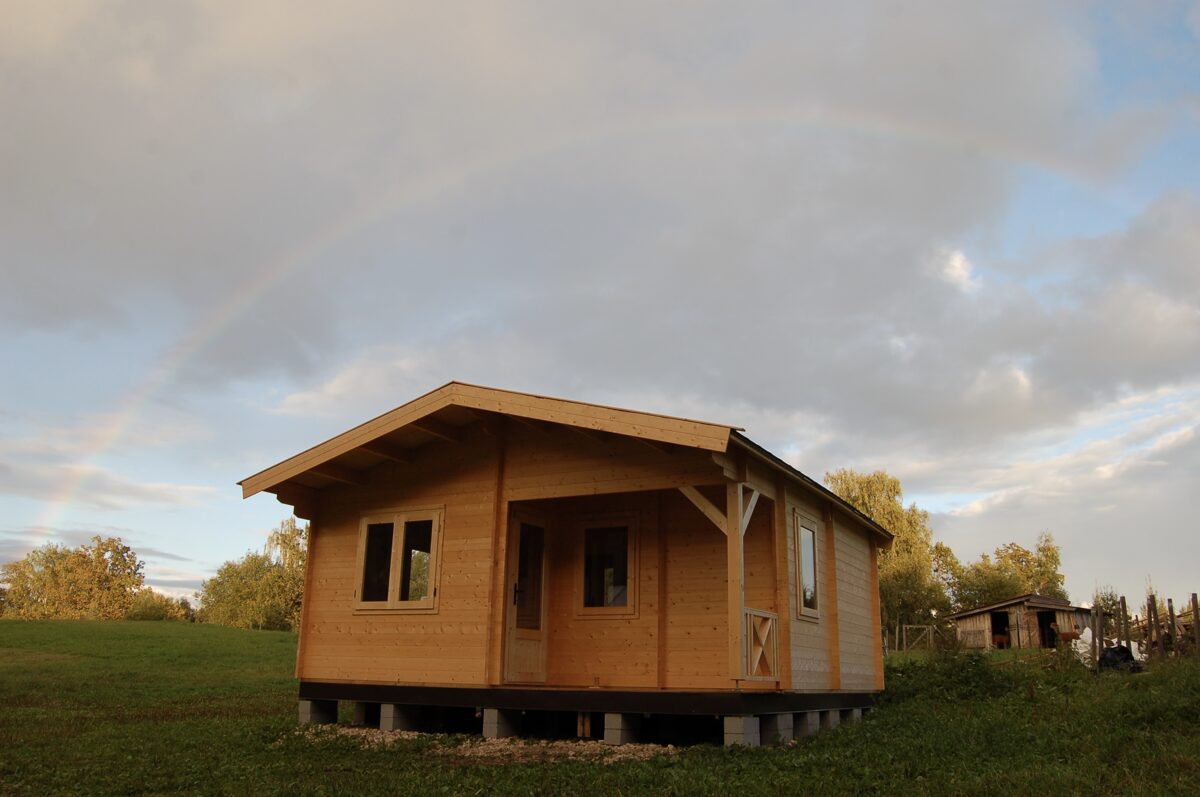 This is the front of the summer house, I had to pay a fortune for the rainbow optional extra, but well worth the money don't you think.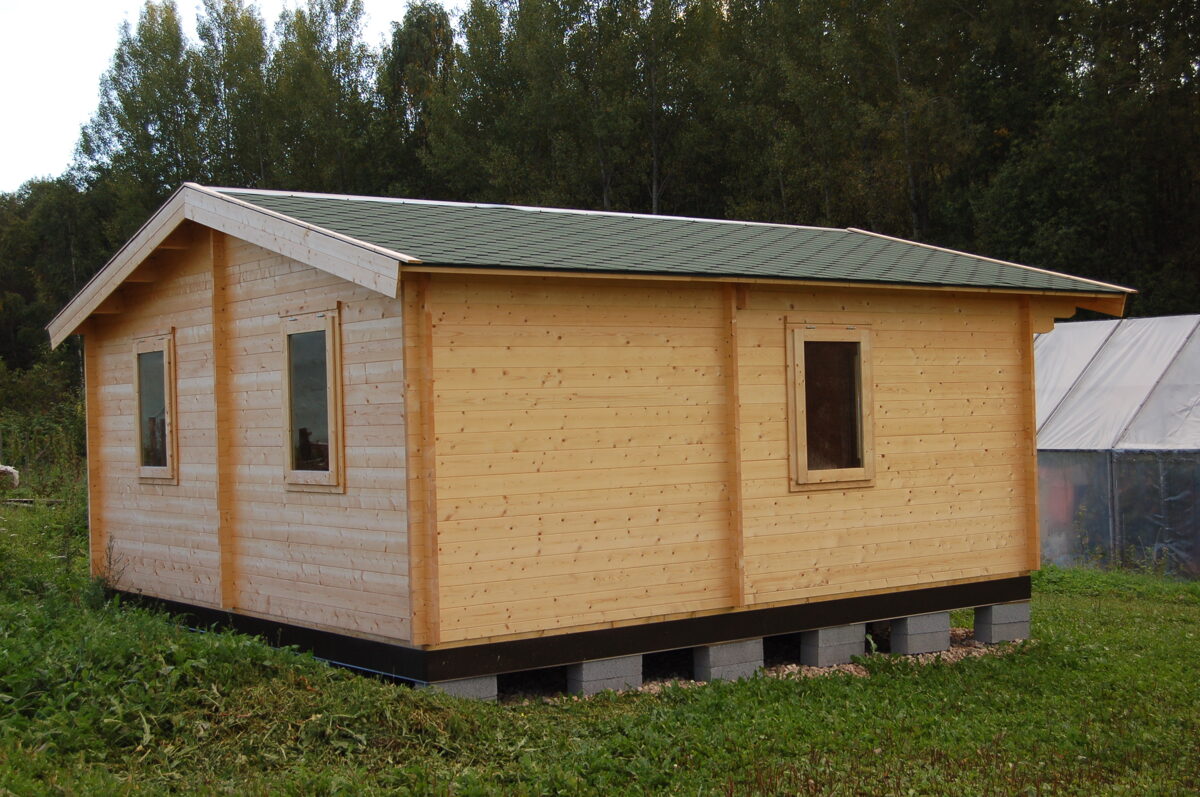 This is the back and side.

No comments
Leave a reply