R.I.P. Mr Turbjørn
It is with great sadness that I have to announce the passing of Mr. Turbjørn, he died yesterday morning after a very rapid decline in his condition.
A week ago, I found him on his side on the floor when I went to let them out in the morning, got him up and he seemed ok. But a few days later found he could not get up on his own, so called the vet who came to look at him and take some blood tests. His recent gut parasite tests had shown a slightly increased level of eggs so he was given anti worming treatment. His blood results showed a slight anaemia but everything else was basically normal. Over the week I would help him up in the morning and he would be on his feet most of the day even going outside. But on Sunday he seemed much more uncomfortable with what looked more like colic, we gave him some drops to try and ease the colic and in the afternoon he seemed easier. But then yesterday morning he did not look good at all and by around 11am he had died.
It was such a shock because over the last month or so he seemed to moving so much better and looked so much more alert. An autopsy was done and his kidneys, liver etc and GI tract were all normal, but there was some evidence of bleeding and some unidentified tissue around his lungs and heart which the vet thought may be cancerous so I am taking that today to be tested.
Turbjørn along with Herkules and Tellus was one of the first alpacas we got nearly ten years ago, he was four when he came to us. He was a "pet" quality alpaca, previously castrated and not very fine fleece. Alpacas all have their own distinct personality, just like humans, but Turbjørn was definitely the odd ball. We always said he was the grumpy uncle in the family. He liked his personal space and if anyone entered that they knew about it. He was usually found sat at a great distance from the rest of the group and preferred to be on his own. Any new young males we introduced to the group very rapidly discovered you don't go near Turbjørn. He was around third in line in the herd hierarchy and had been known to step in and stop some fighting between the others. I think he was perhaps the most intelligent of all the alpacas he knew exactly what you were doing or were about to do. Whenever it came to shearing, toenails, injections etc we always had to do him first as he would have been so stressed by the time it was his turn. He was always a bit nervous and would not eat from your hand, he would if you put it on a tray and hold it but not directly from your hand, however last year he suddenly started doing it. We had an arrangement at putting away time, all the boys would come to the gate as I went in with the trays but Turbjørn would wait at the edge of the group and I would turn and offer him the top tray and he would take a few mouthfuls before we went in.

Turbjørn was the first alpaca that I realised was directly communicating with me, as I mentioned he was very nervous and one day he kept coming and standing in front of me and looking at me which was so out of character for him, as I moved, he would move and do the same again. Eventually I discovered the water bucket was empty and he was telling me he was thirsty and needed a drink.
Nearly two years ago just before shearing I noticed he would walk around with his head down low, at the time there were a lot of flies and I thought he was keeping out the way of them. But after we sheared him, I realised he had a very bad kink in his neck, X-rays showed he had dislocated his neck in two places, I presume him and his older brother Tellus had been fighting. We got an animal physiotherapist to look at him and she did a great job he looked a lot better; I continued with regular massage and got a heating pad for him. I think he knew we were trying to help him as he would just stand there and looked relaxed, again so out of character for him. That winter was very cold and he had lost a lot of weight, I think he couldn't chew his food properly to grind it up enough to process it efficiently and of course the stress from a constantly uncomfortable neck. So, we had a special coat made for him with an extra neck piece to keep his neck warm, he loved it, I also think it helped support his neck as well as keep him warm. Last summer he made sure he kept his distance for the others, especially when they were fighting or running around, to protect his neck. I was hoping he would start to put some weight back on when on the grass, he did a little but not what I hoped for.
I will sorely miss Turbjørn and his eccentricities which made him so special, thank you for being part of my life and I hope you enjoyed your time with us.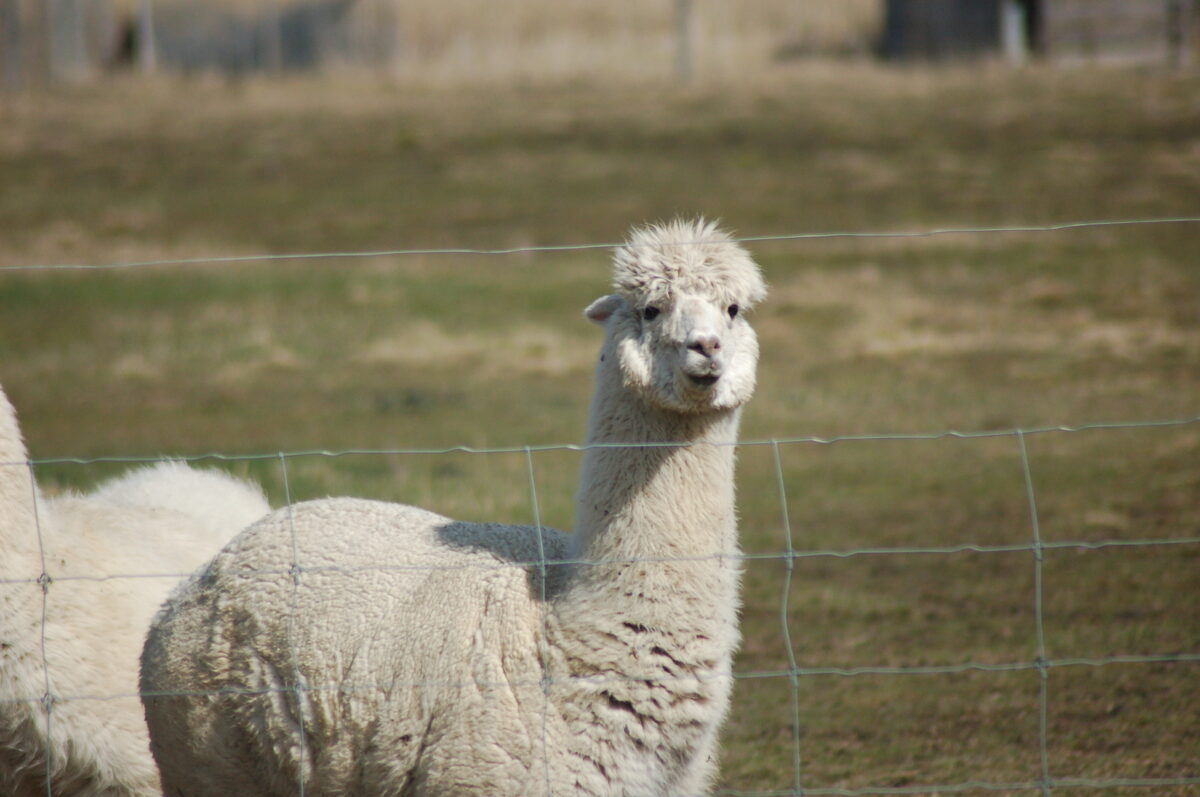 This was the first time we saw Turbjørn, when we went to visit the breeder in Sweden who we got our first three boys from ten years ago.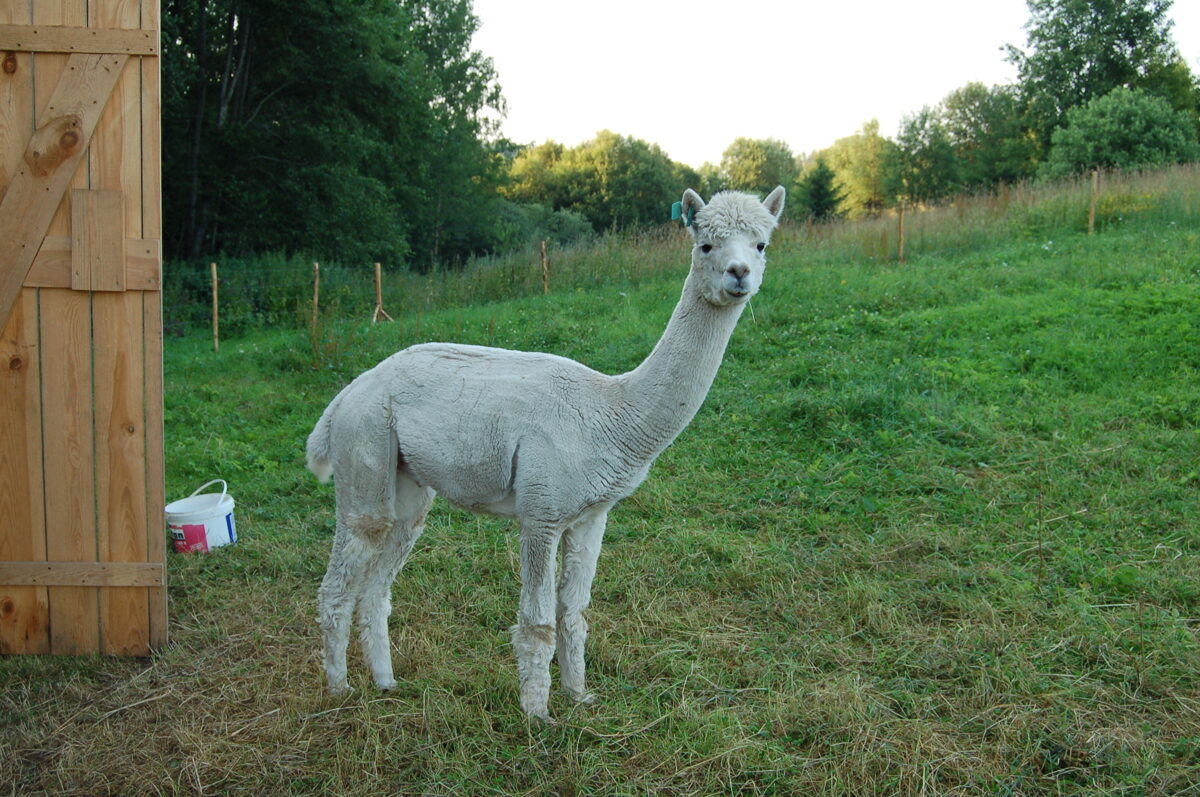 This is when he first arrived with us along with Herkules and Tellus. He was four years old..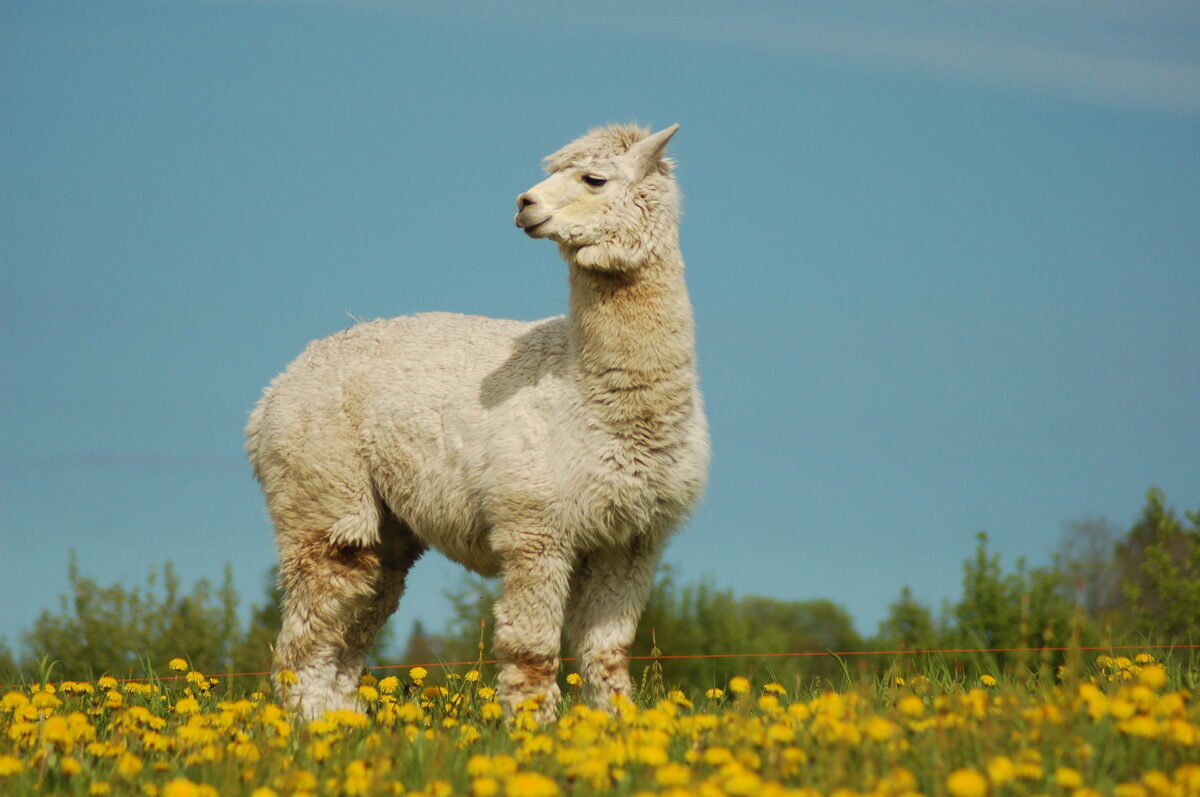 His fleece was always on the coarse side but he used to produce a lot.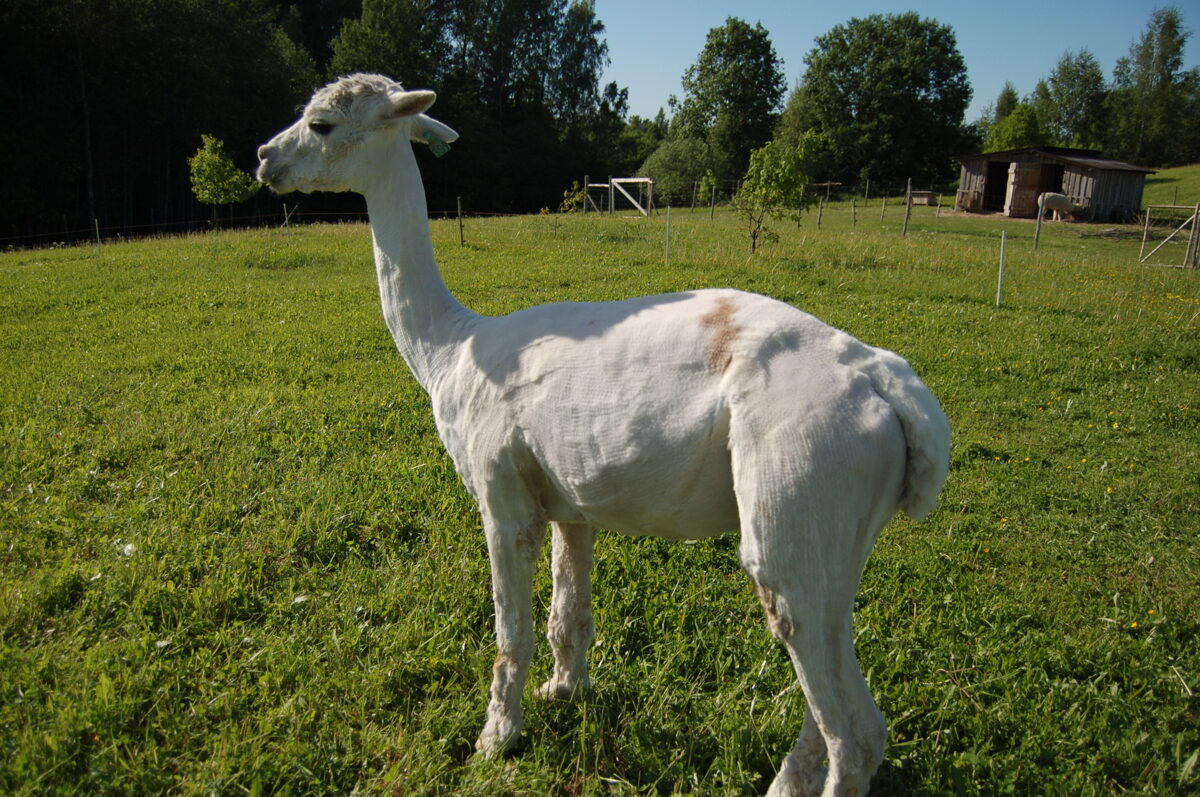 He had a small patch of light brown fleece on his back.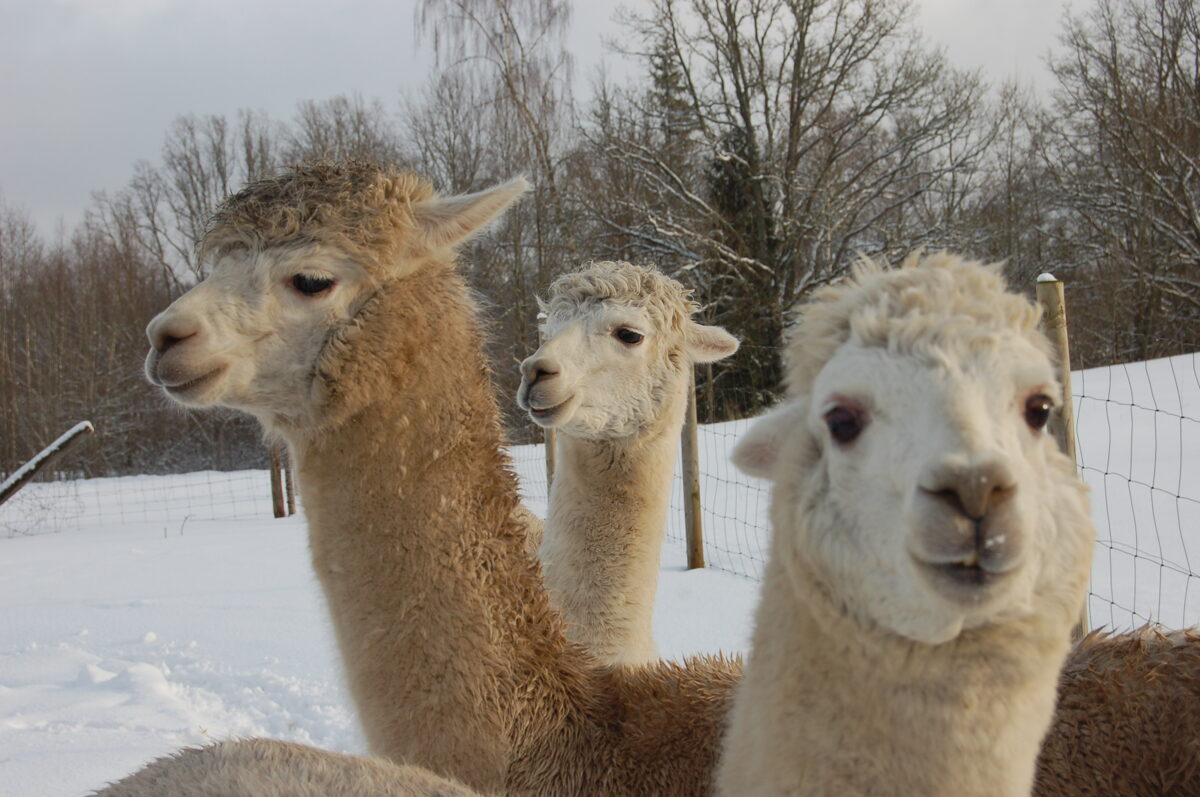 Family portrait. Turbjørn at the back, his nephew Brencis in the middle and his older brother Tellus at the front. We always thought Brencis looked more like his uncle Turbjørn than his dad Tellus.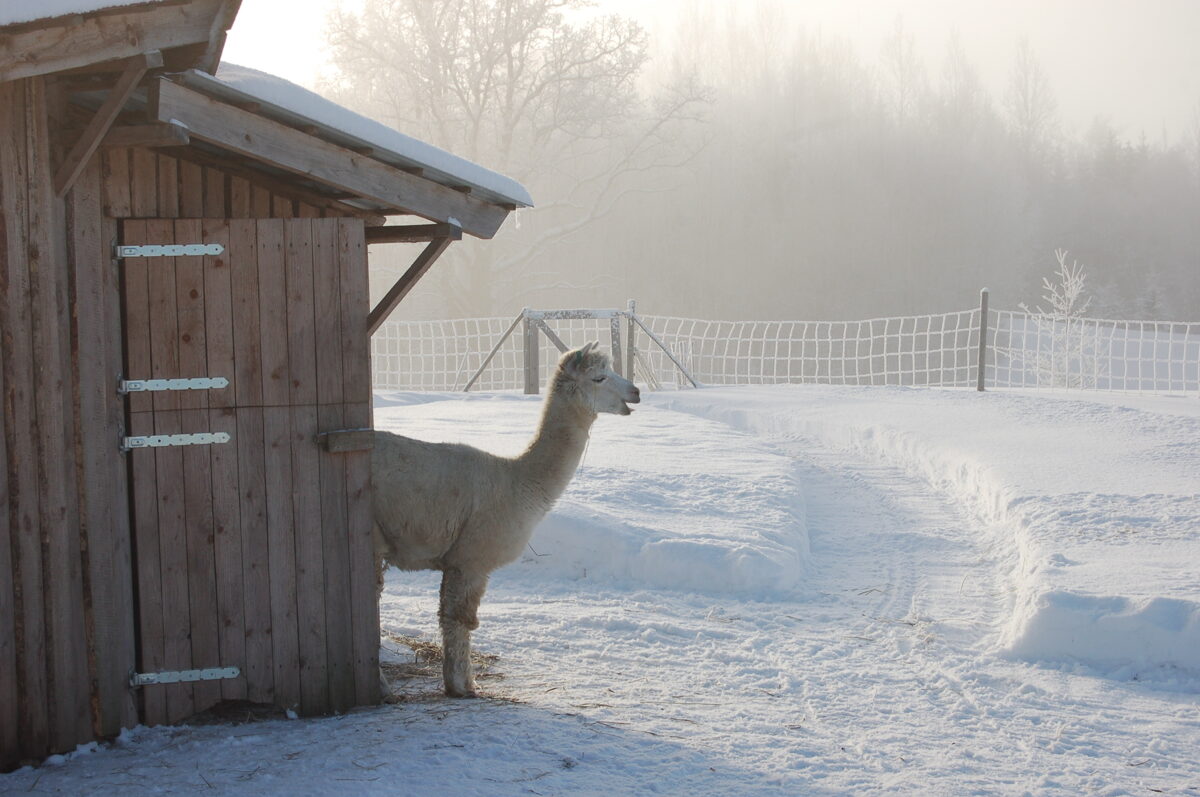 He did enjoy an early morning sing song.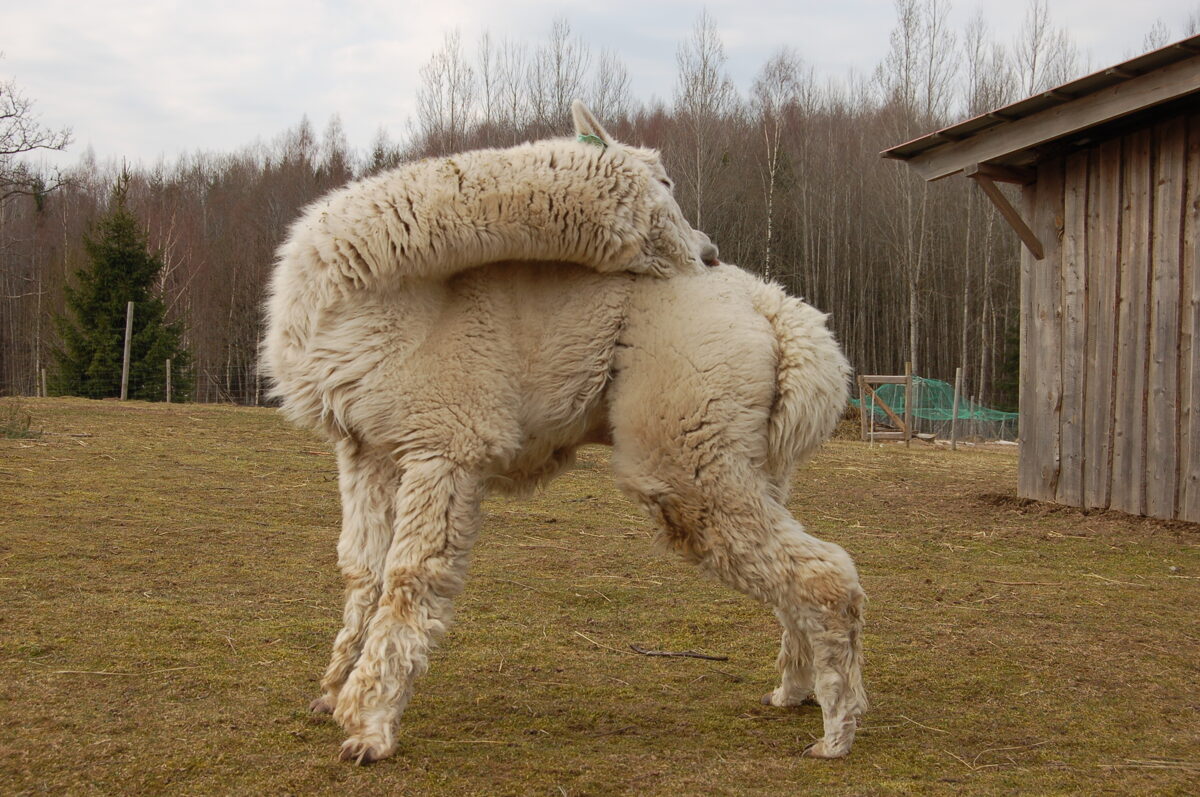 Having a good scratch, this is of course before he dislocated his neck.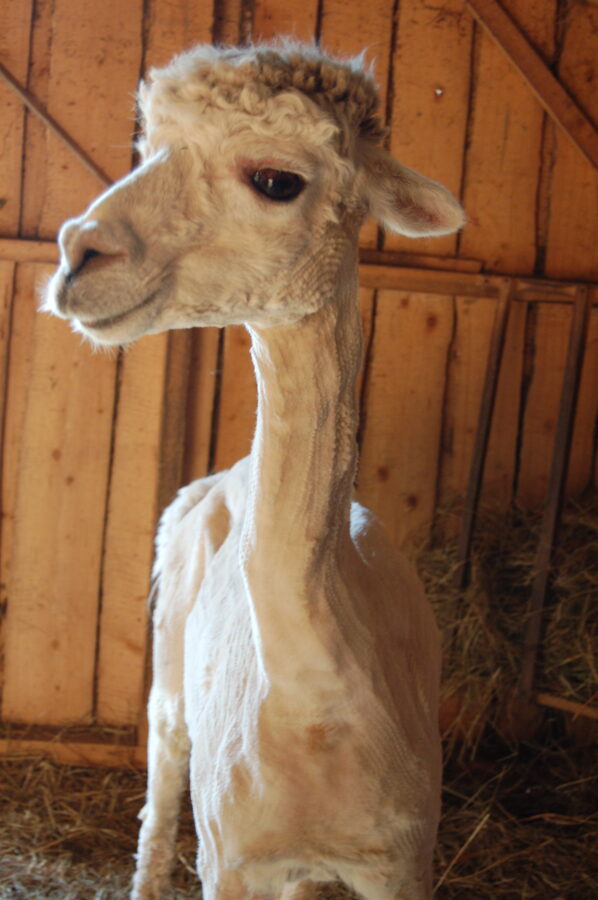 This is post dislocation, you can see the main dislocation in his lower neck and the second was about 2/3rds of the way up.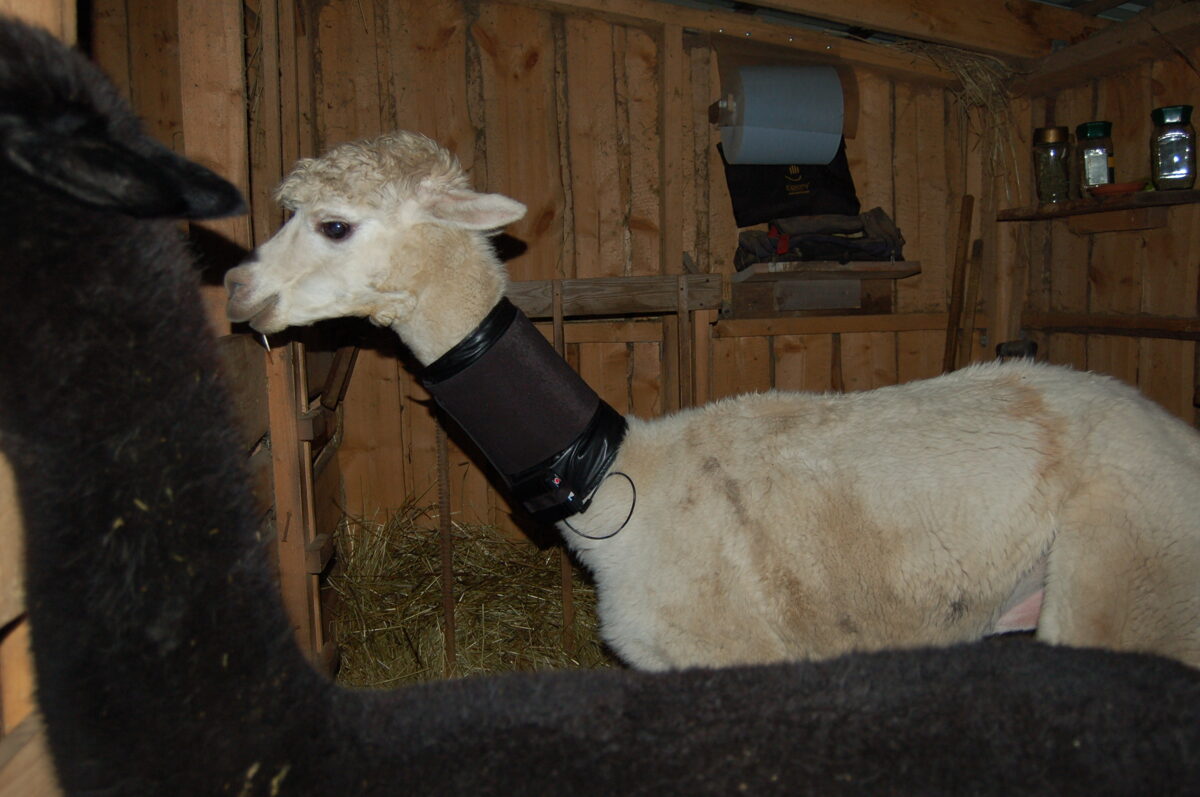 He had physiotherapy and I also used a heat pad to try to keep him comfortable.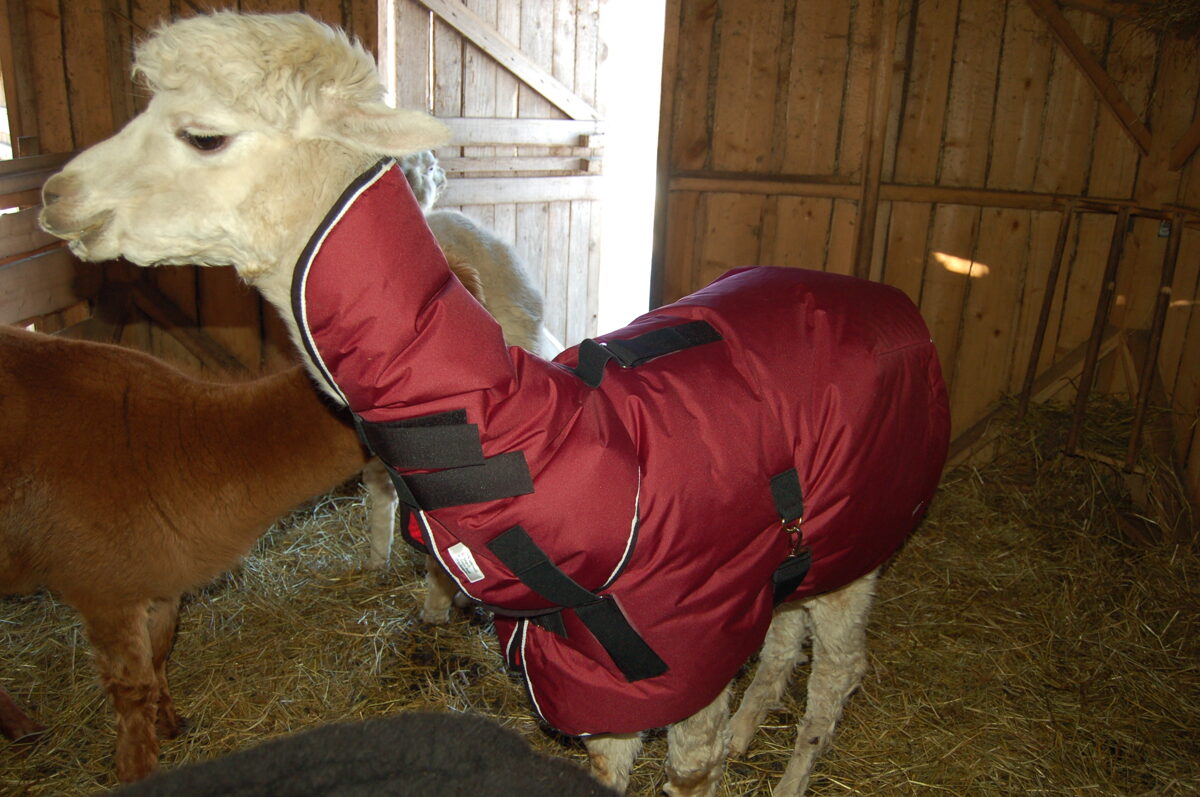 I also had a special coat with neck attatchment made for him to keep him warm in the winter as he had lost a huge amount of weight.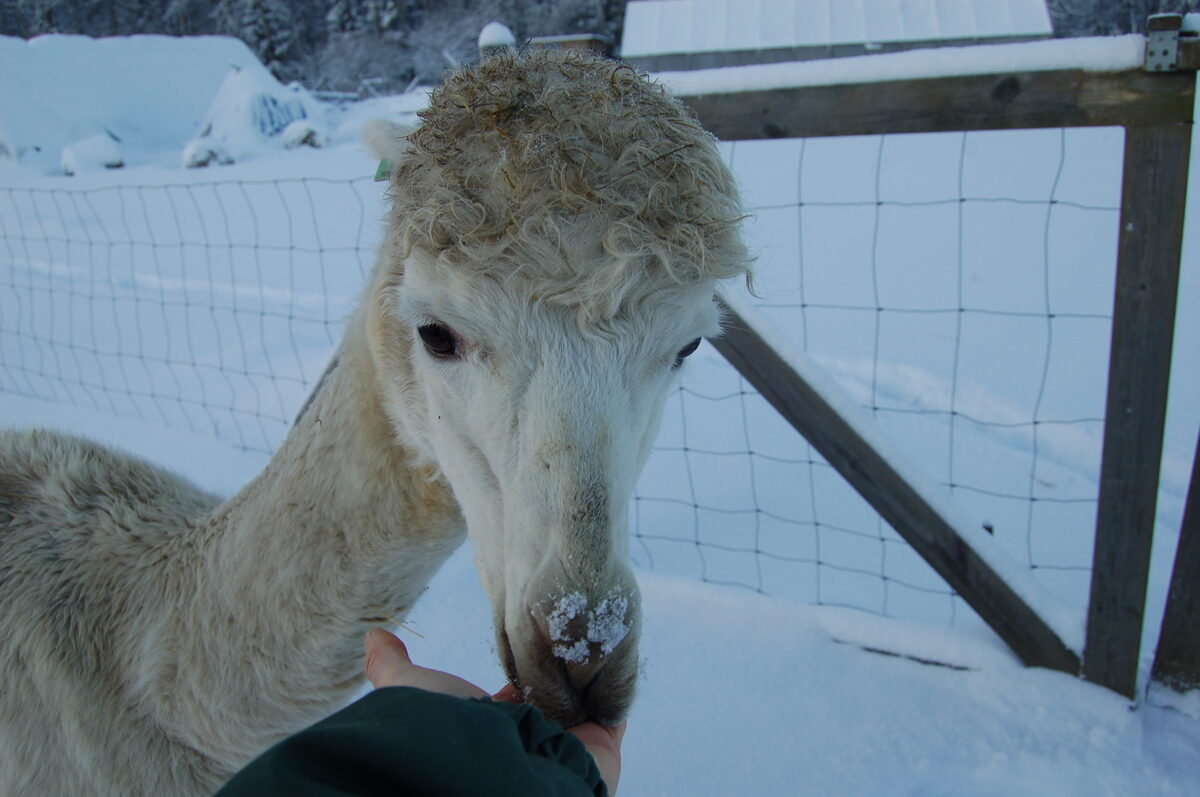 A very rare sight of Turbjørn eating from my hand, it was only in the last year he started doing this.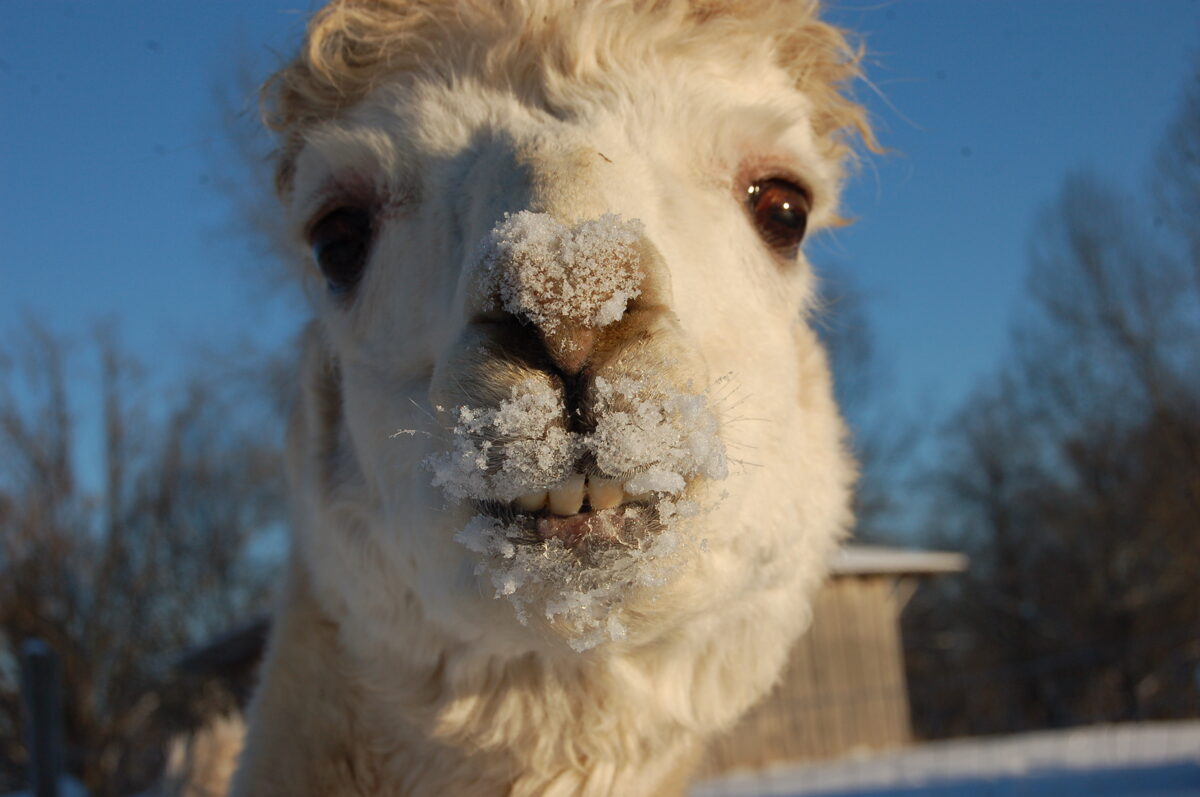 This is the last photo I have of Turbjørn taken 11th January he had been out eating the snow.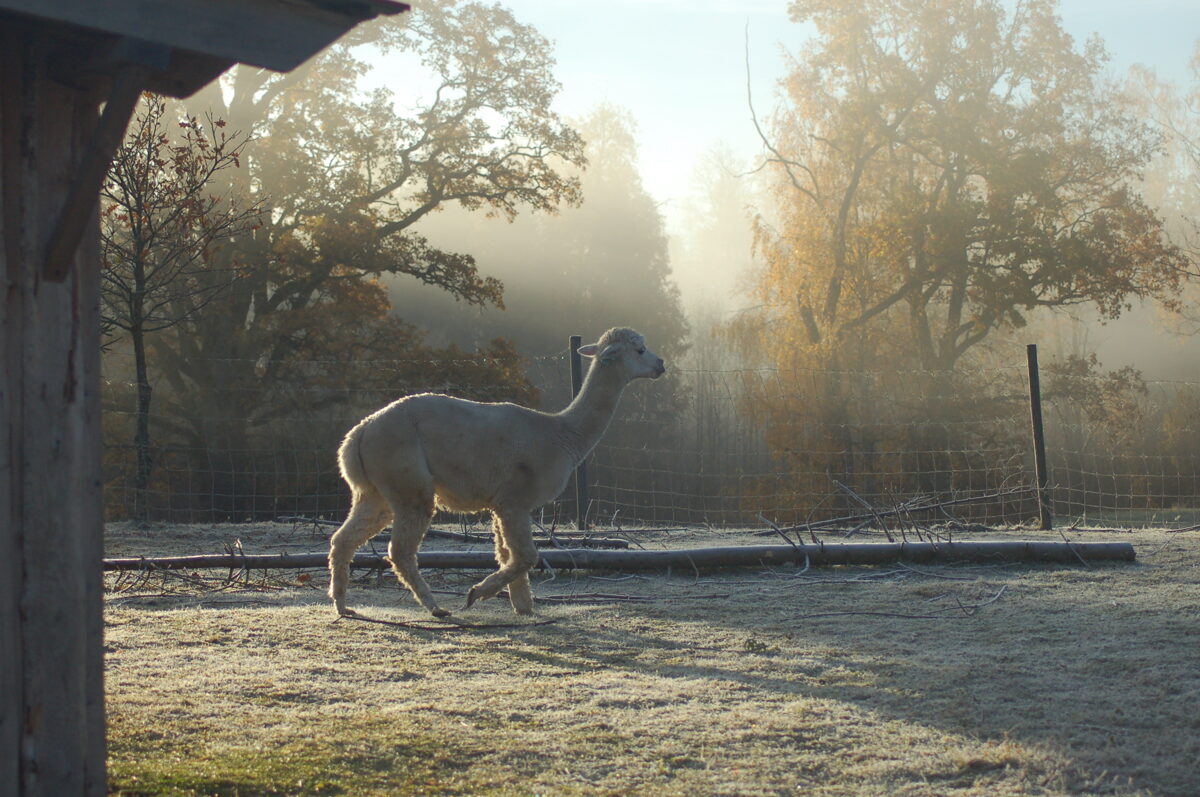 R.I.P. Turbjørn you will be dearly missed.

No comments
Leave a reply