Haymaking done and welcome to Betty.
At last, I can relax a little, hay making for this year has finished, 556 of our small round bales are now under cover, we need around 400 per year. That works out to somewhere between 12-14 tonnes of hay all moved and stacked by hand, a very big thank the Ukrainian family who are staying in our apartment, one of Joanna's work colleagues and her partner, a friend's young son and of course Lelde for helping us with the hay over this period, the alpacas will certainly appreciate all your hard work over the winter as they munch their way through it.
Norman's leg is now fine, he is walking and running on it with no problems, Marvin and he are usually seen chasing each other around at top speed, even Lolly is beginning to join in the chases. Norman is like his mum (Ilvija) and his dad (George) when he was young and doesn't like being touched. But Marvin on the other hand is not bothered at all and could sit there all day being stroked. I got the chance to try out my newly acquired tool for cutting fighting teeth on Jakobs and Josefs. It's basically a Dremel with a grinding stone covered with a 3d printed cover to keep the tongue out of the way, works a treat. But maybe we should have done it a day earlier as we found out Freddie had a wound on his neck probably caused by someone's fighting teeth.
Mating season has now come to an end as it is getting too late in the year. There is the possibility that Vanessa and Valeria may be pregnant as they gave potential spit offs when we took the males down. However, there are question marks over Antonia and Mari, we will have to wait till they are scanned to find out for sure.
Work on building the summer house has been a bit intermittent due to the hay making and the weather but at least the roof is on and just needs the waterproof shingles to go one which will hopefully be this weekends job. There is a small decking area at the front which I finished off and we have started sitting on it but must get around to making some steps as it is quite a climb to get up there.
As you may have seen we have had yet another new arrival last week when we welcomed little Betty the kitten. Lelde and I had gone to a place to shear some alpacas and they had some two-month-old kittens and asked if we would like one. We had been thinking of getting another cat to replace GT who is still missing, so after a quick phone call to Joanna to confirm we came home with a kitten in a basket. Betty is settling in and is getting more and more freedom to explore the place. She is already bossing Rocket Ron around who has taken to her very well and only hissed at her once.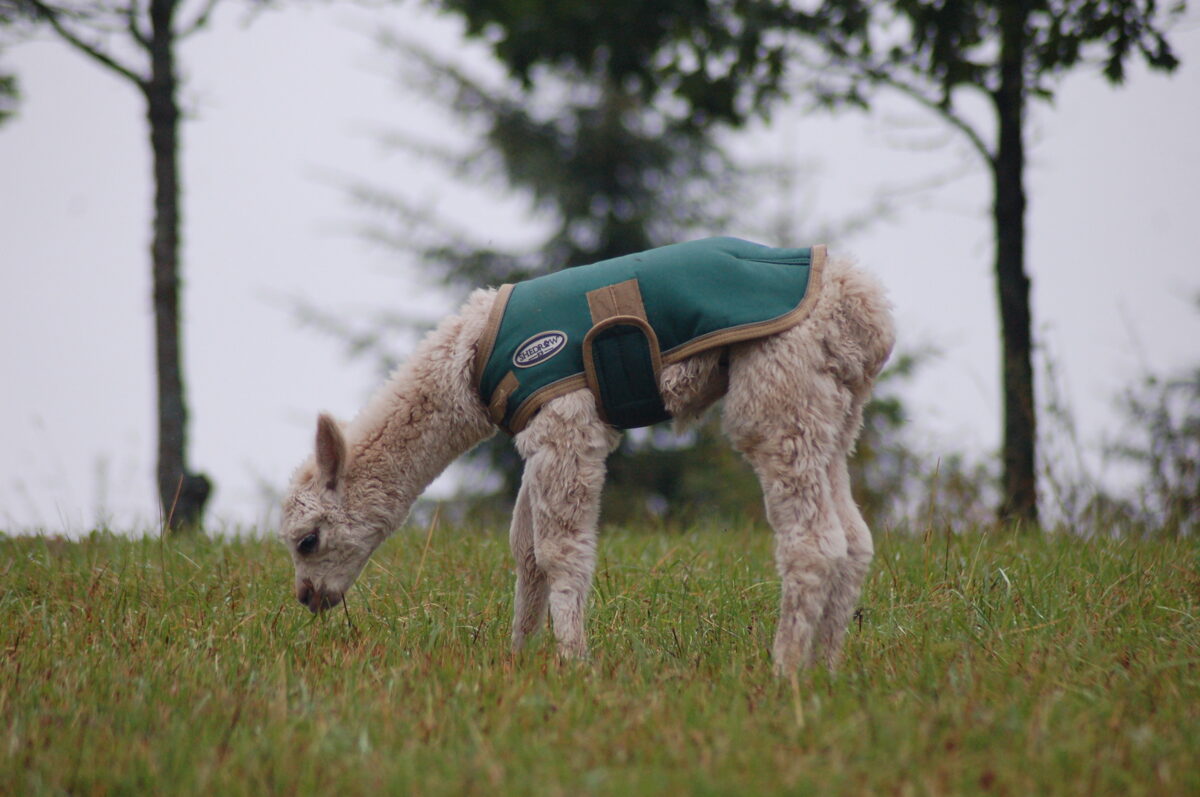 Marvin has out grown his coat already.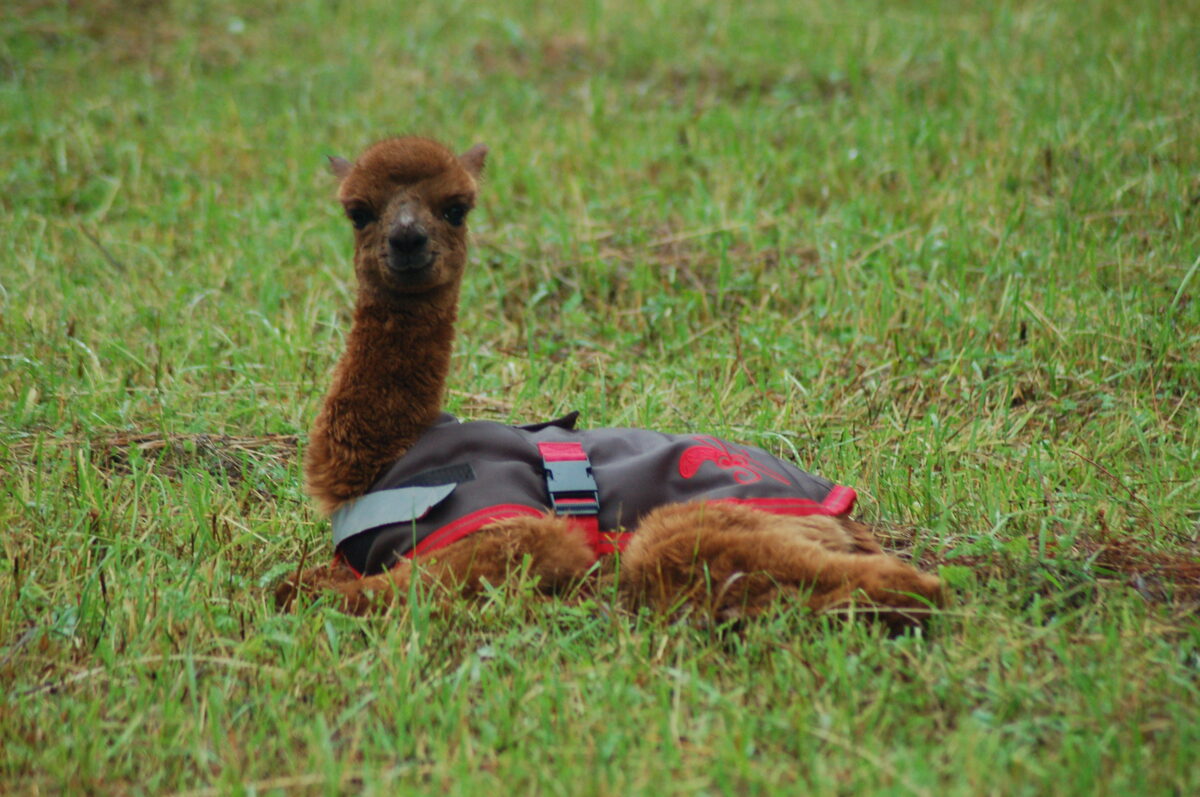 At least Norman's still fits.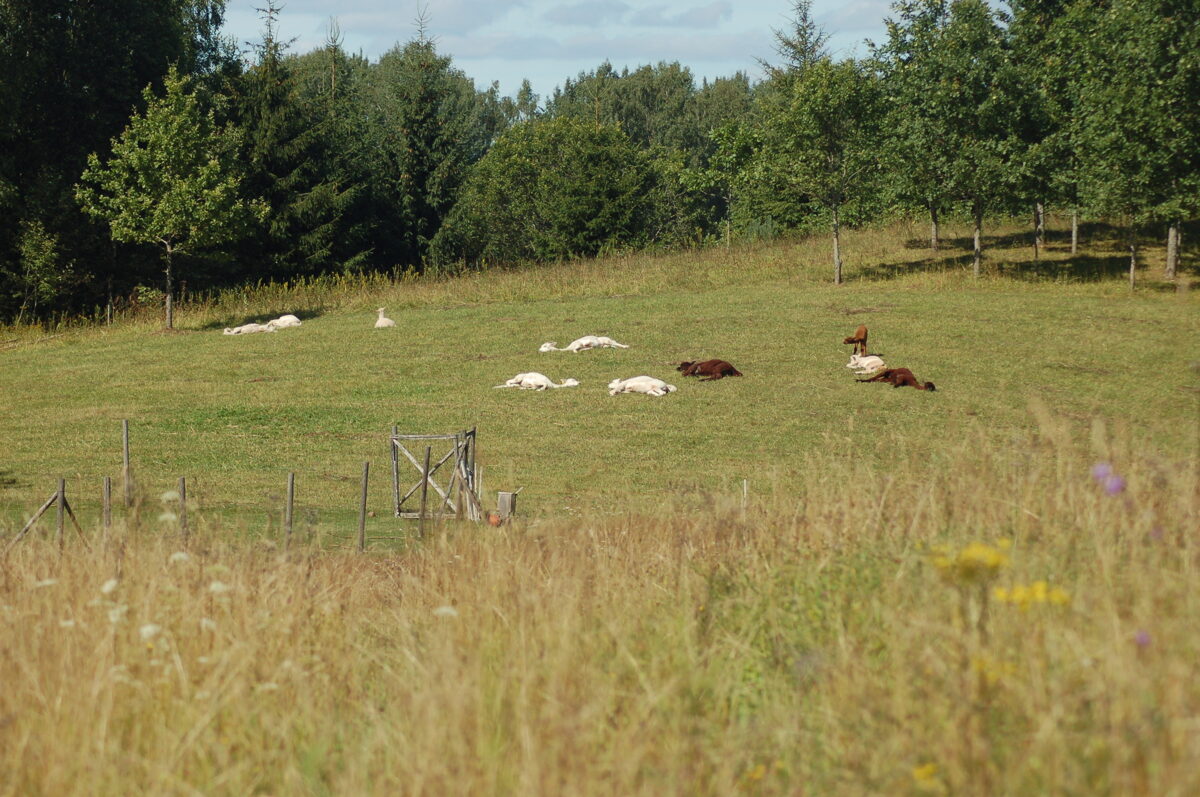 Last few weeks have been hot and sunny. Here the girls are sunbathing.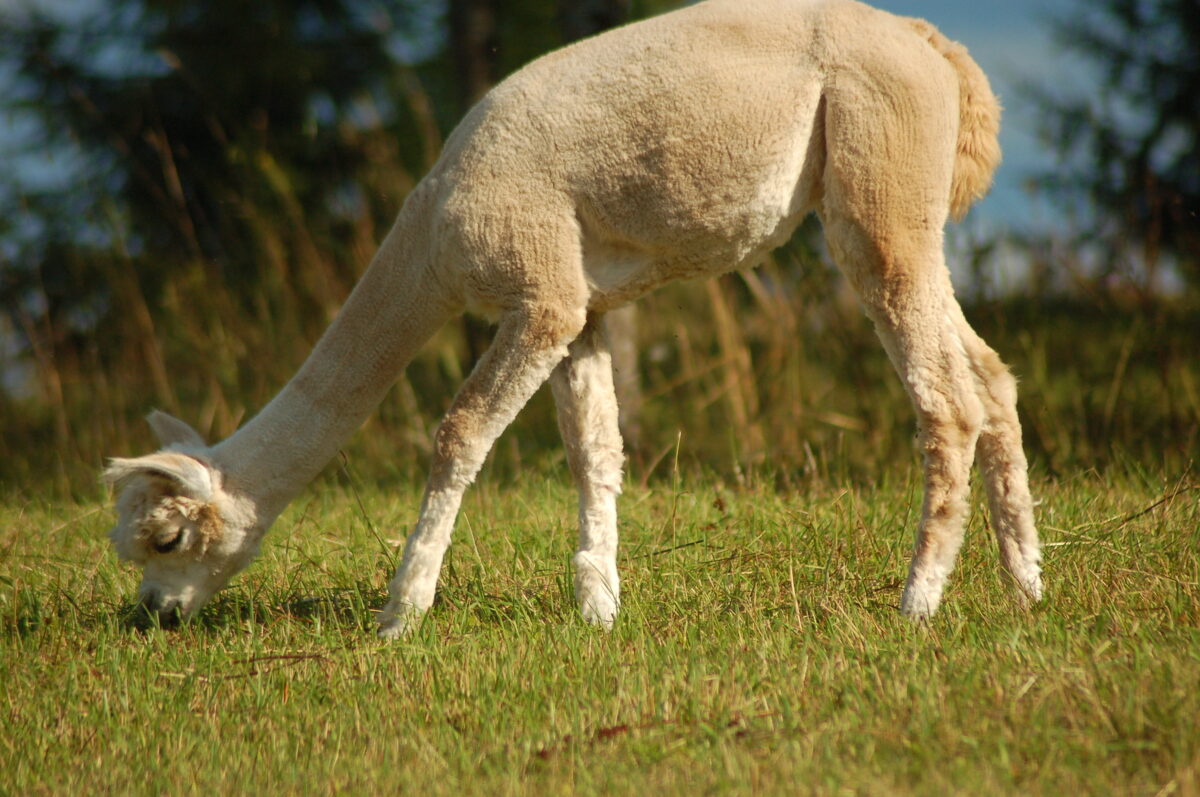 Long legged Lolly, I love the light sandy colour of her fleece.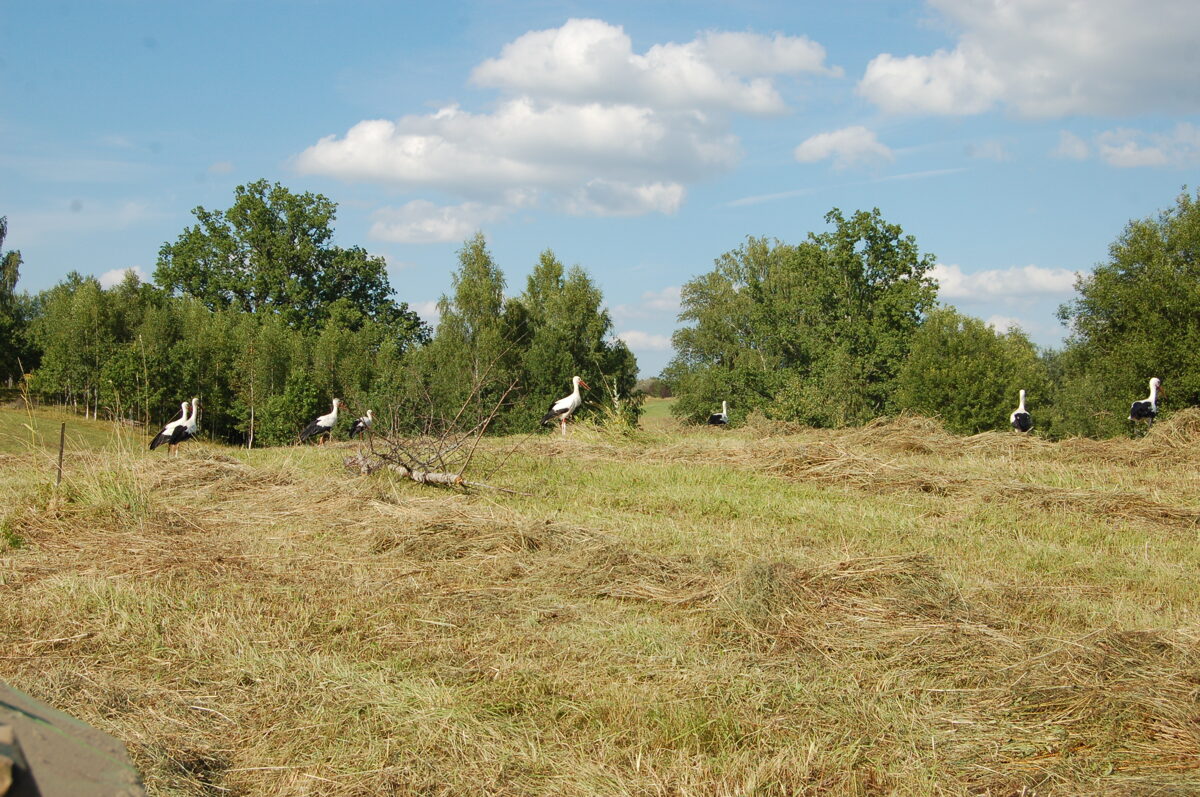 Haymaking is done for this year, got a little stressful at times with the weather. Here I was joined by a group of storks, I counted around 15 of them. Most of them have left on their journey south now.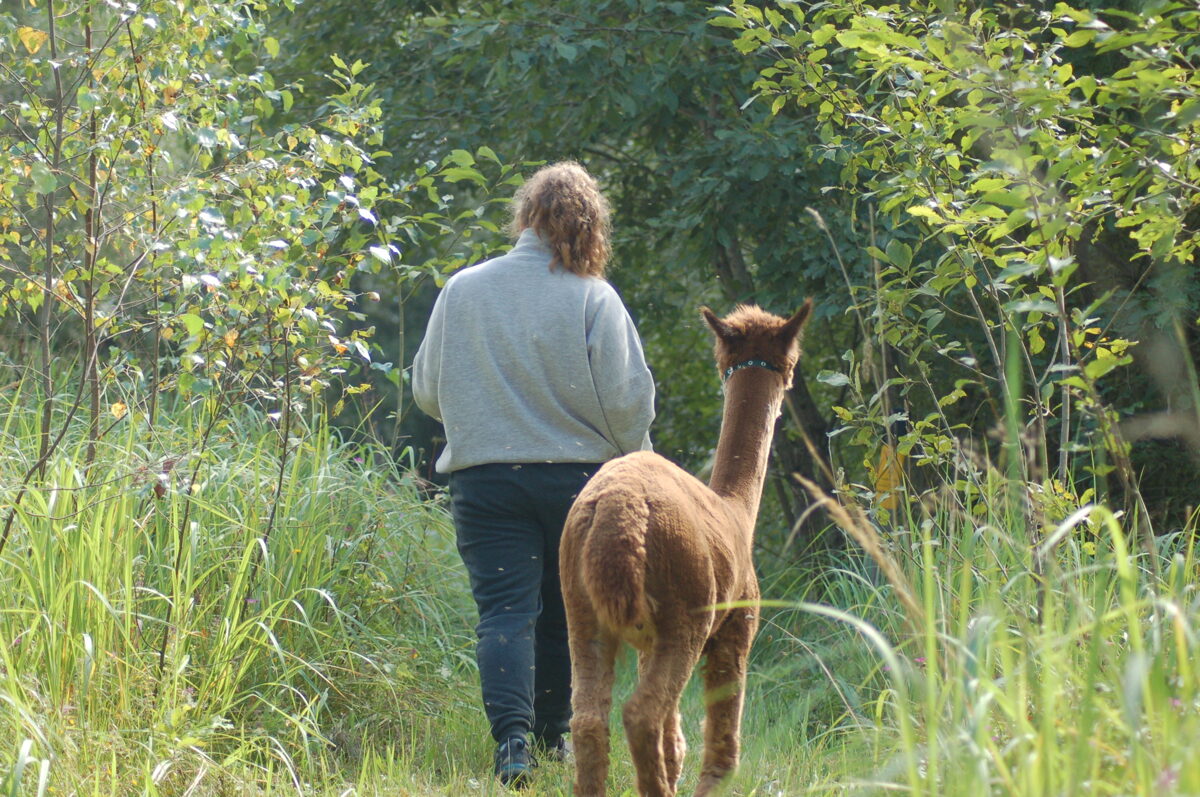 Lelde taking George for a walk.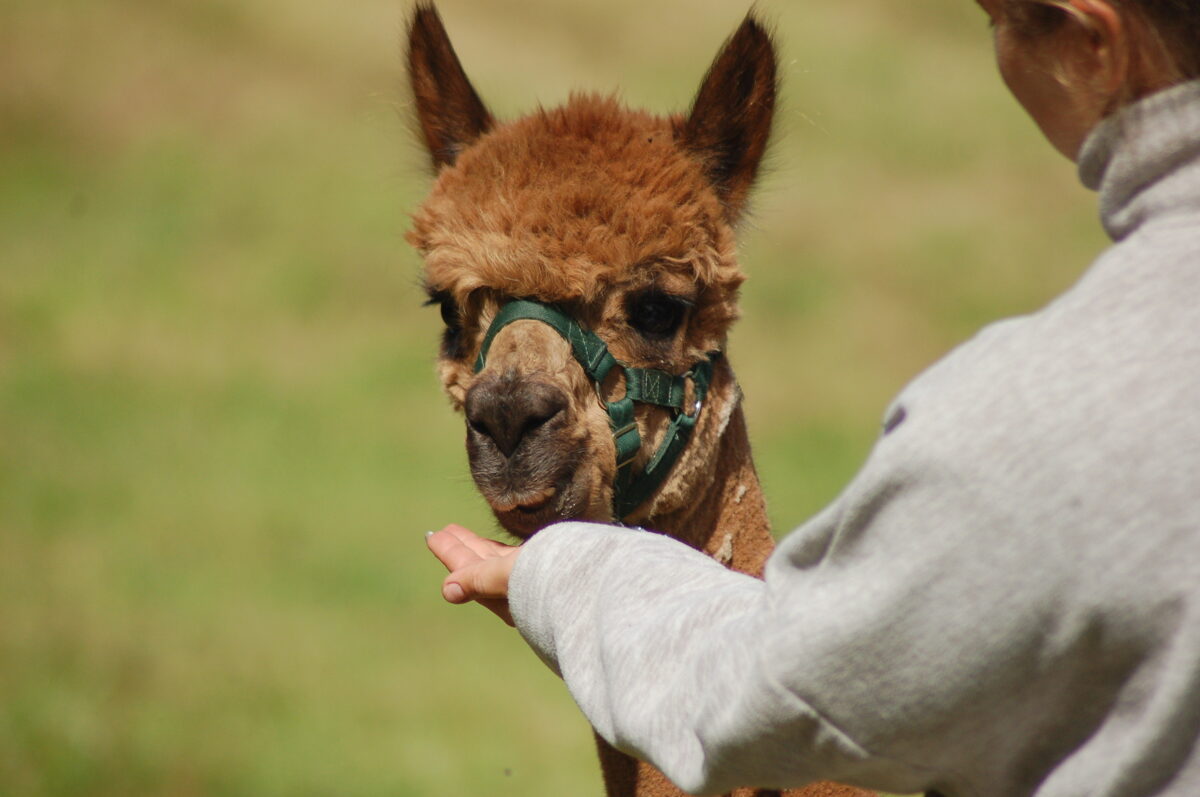 He seems very happy about it.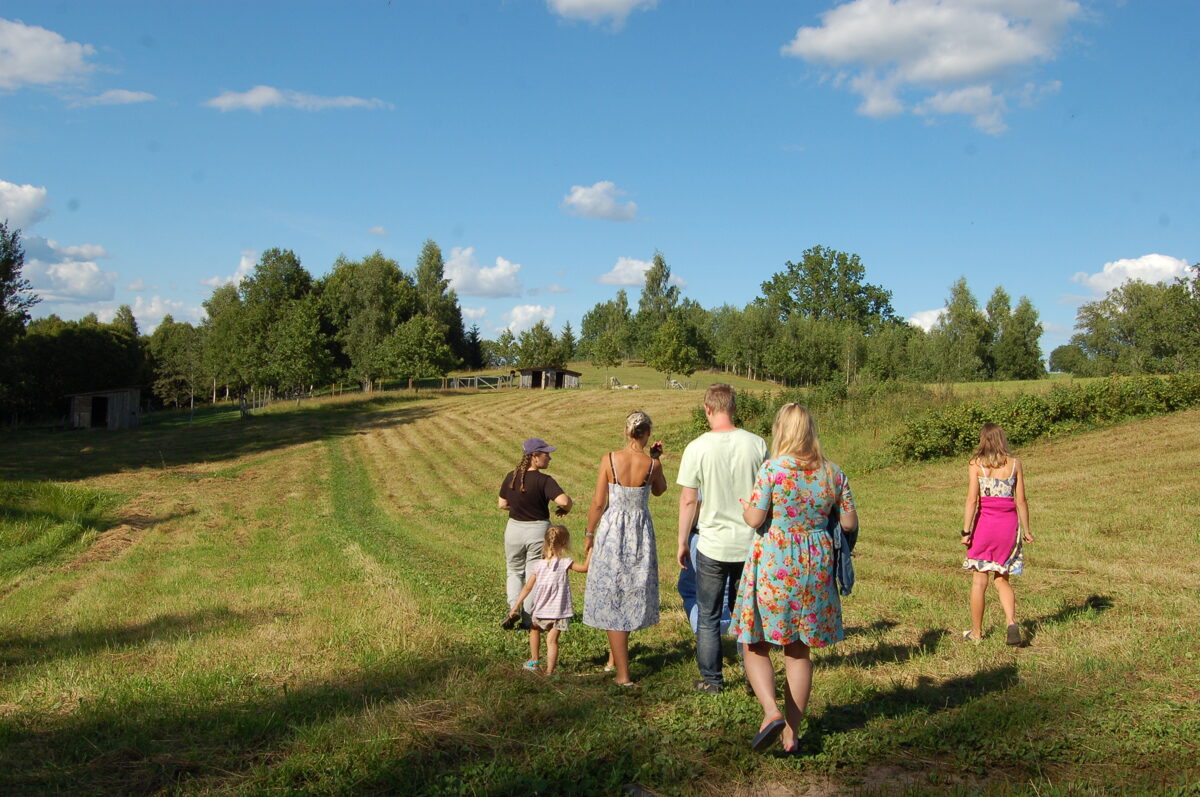 It's not only alpacas Lelde takes for walks but visitors too. She is on her way up to show the visitors the girls.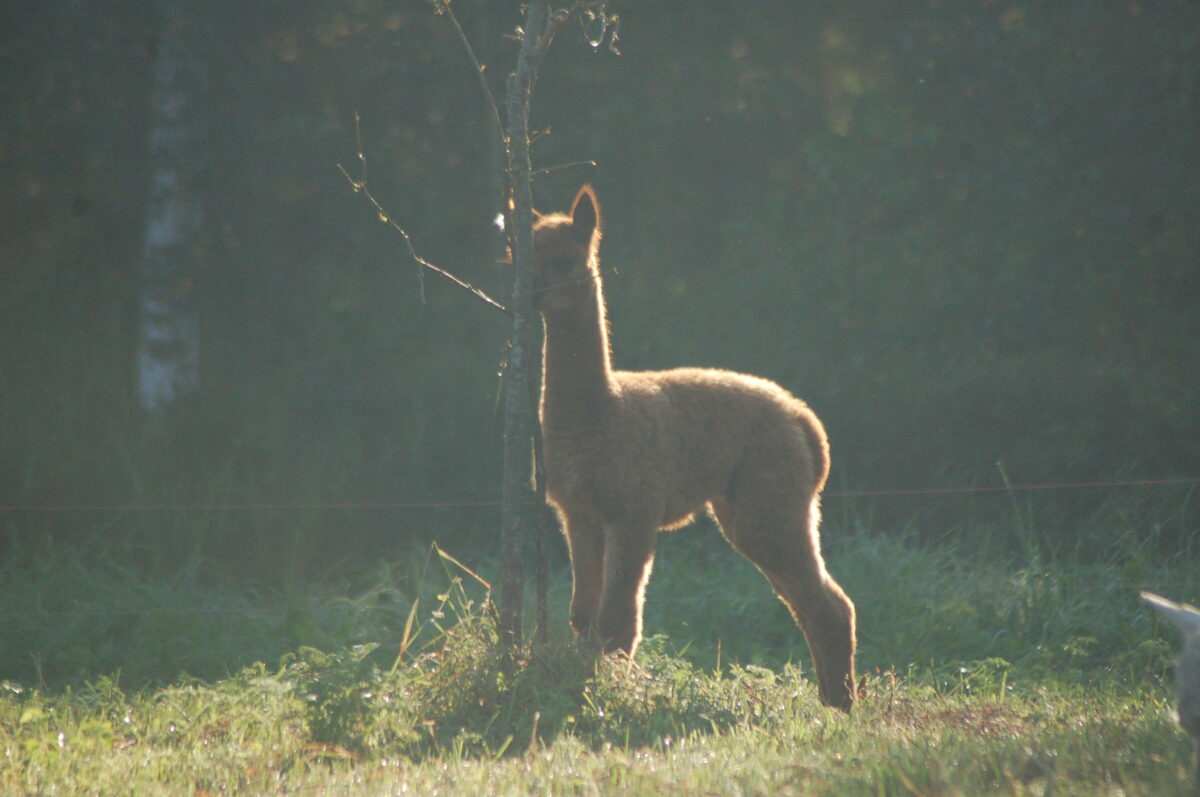 Norman trying to hide behind a tree. Needs a bit more practice Norman.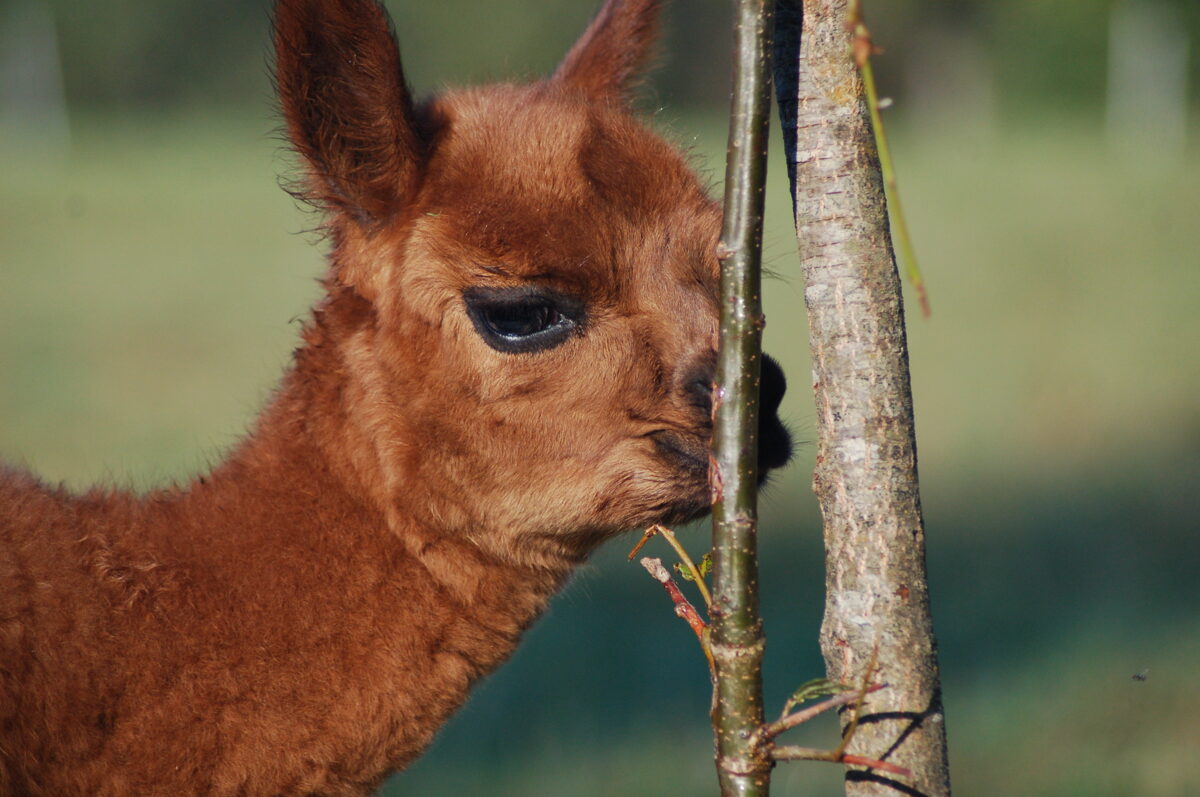 Norman looks like he has overdone it a bit with the eyeliner.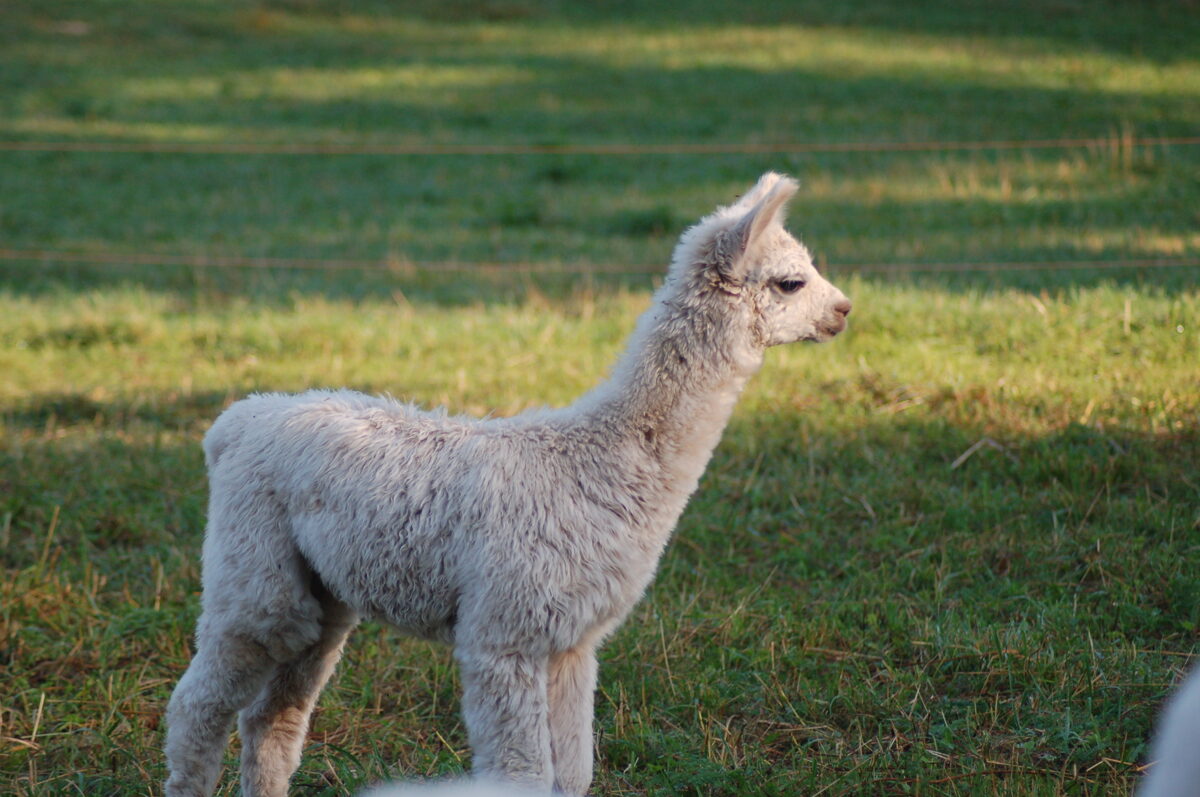 Marvin had spotted something, not sure what it was, I couldn't see anything and none of the other alpacas were responding either.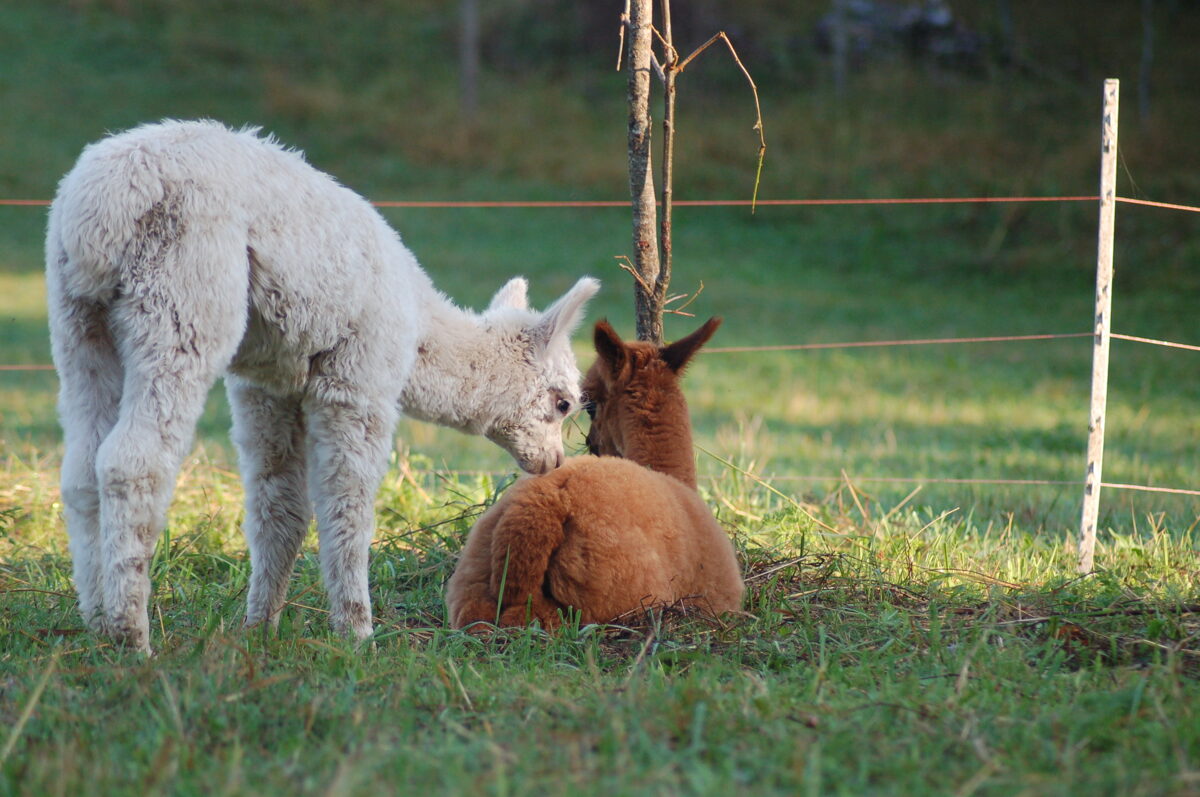 Norman giving lessons on how to hide behind a tree to Marvin.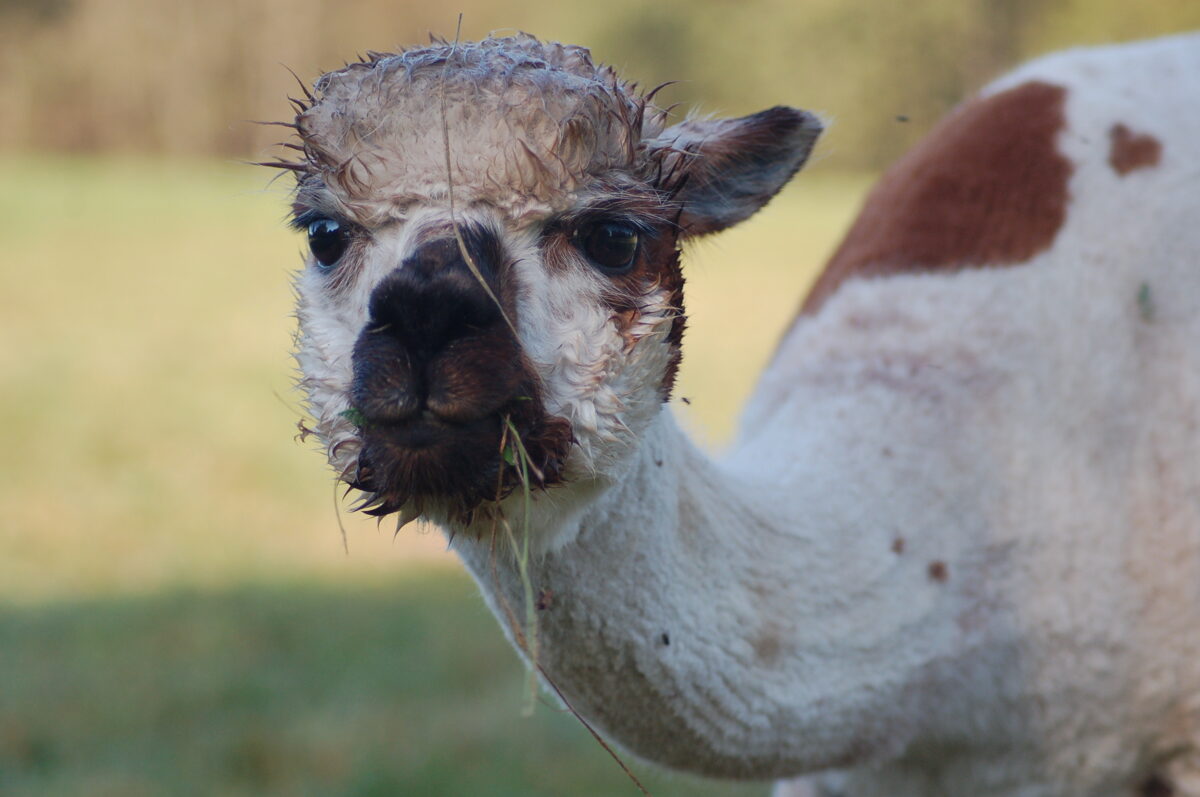 Mari not looking at her best first thing in the morning. a strong coffee might be required.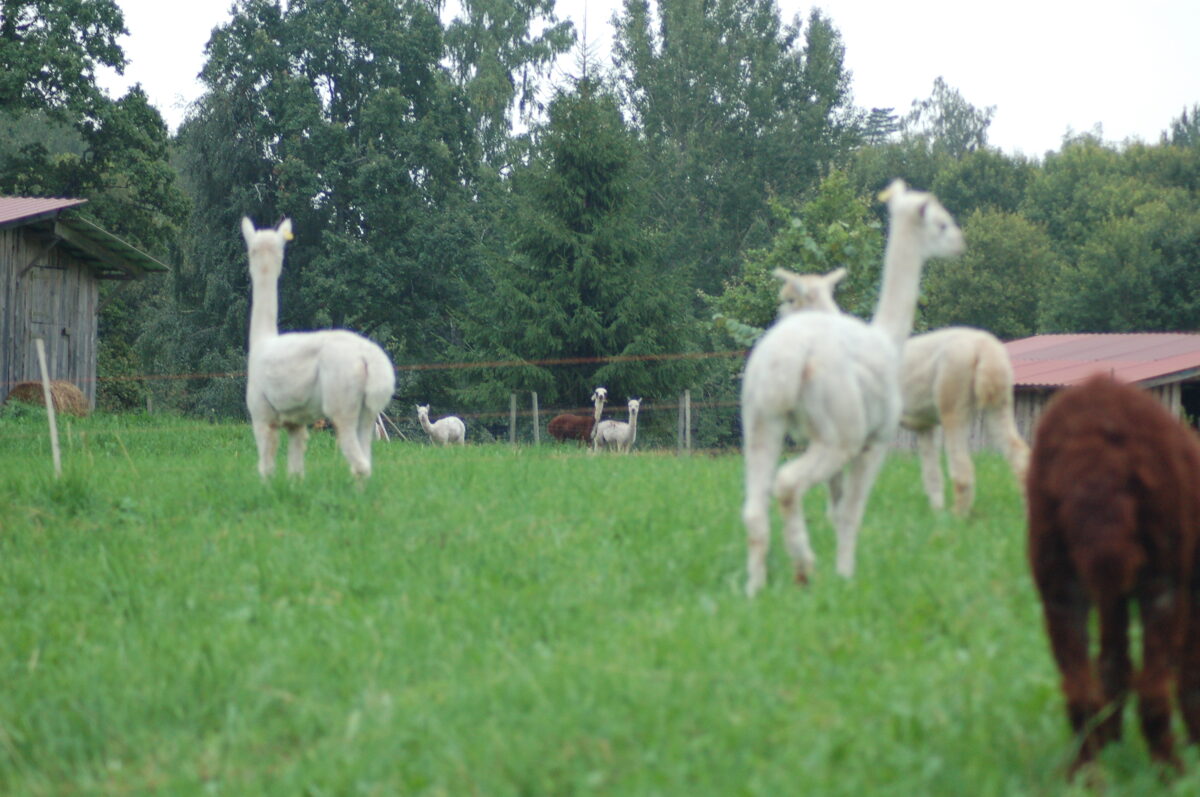 Just moved the girls fence, didn't take long for the boys to spot them.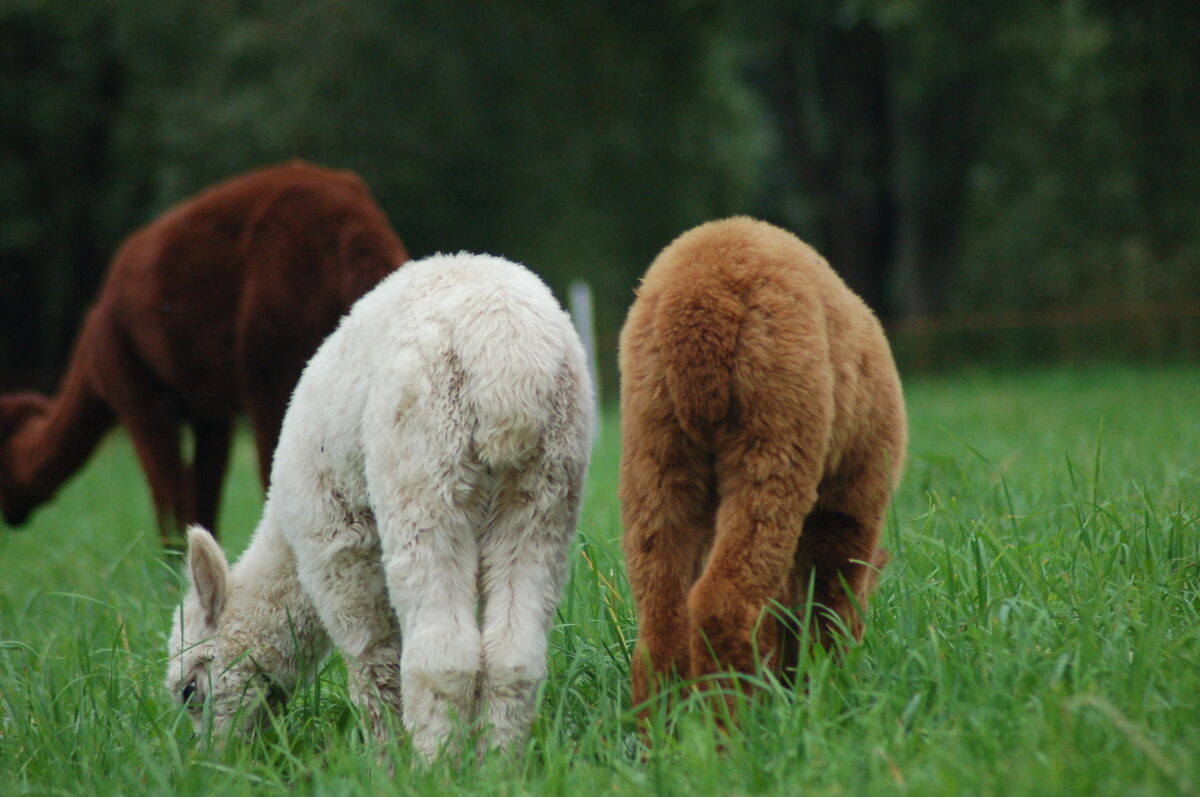 I guess they didn't want to talk to me.....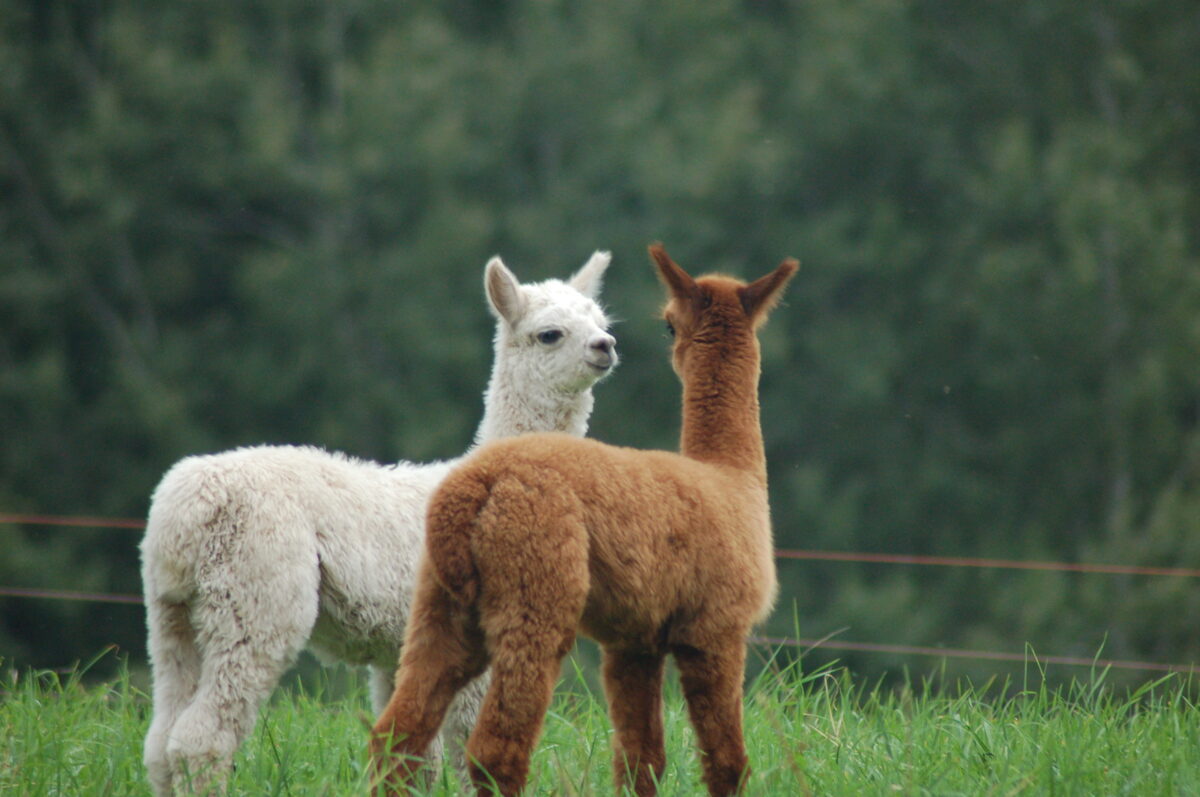 What mischief can we get up to next?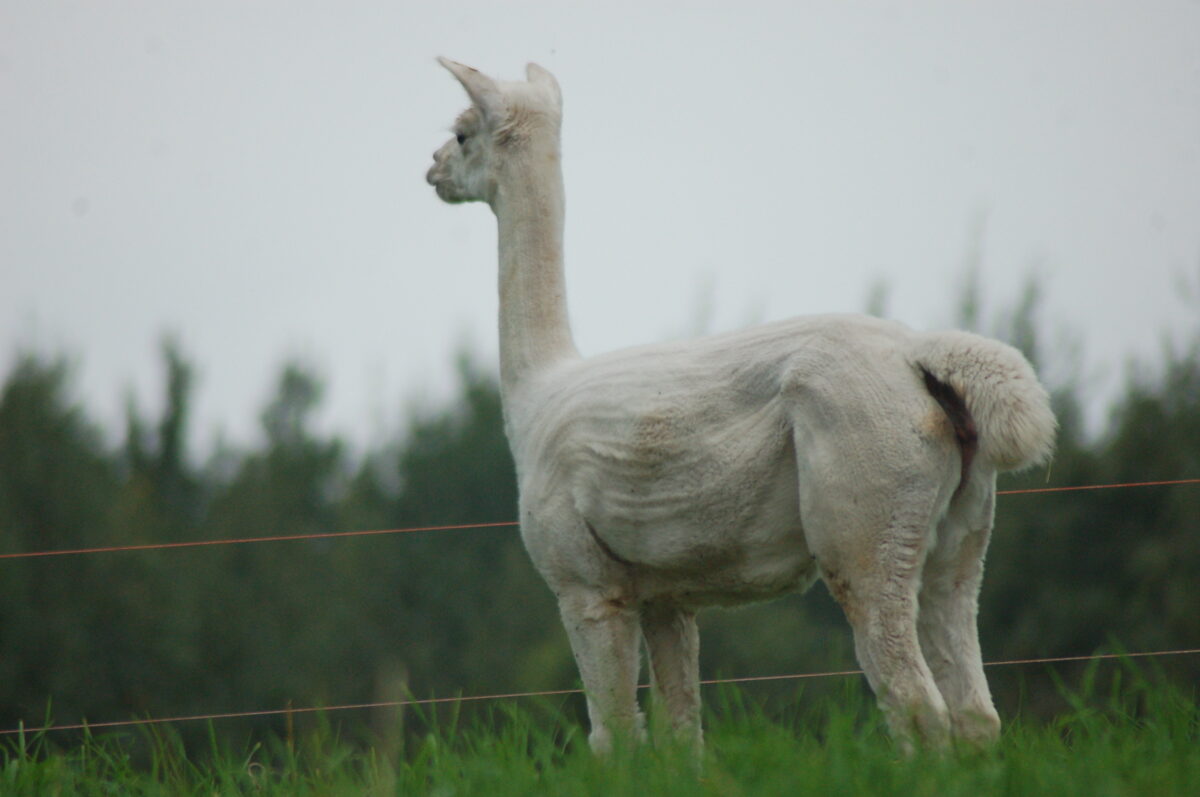 Vanessa has spotted the boys.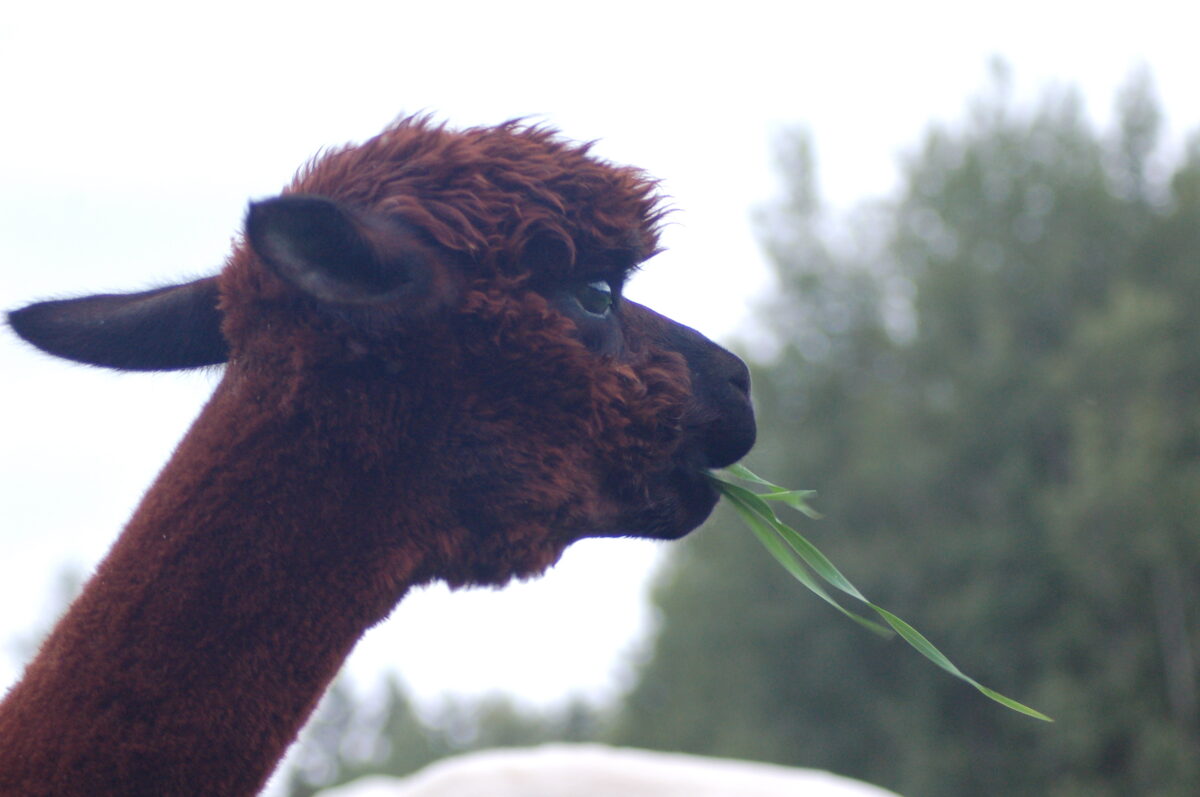 Who says alpacas don't like long grass.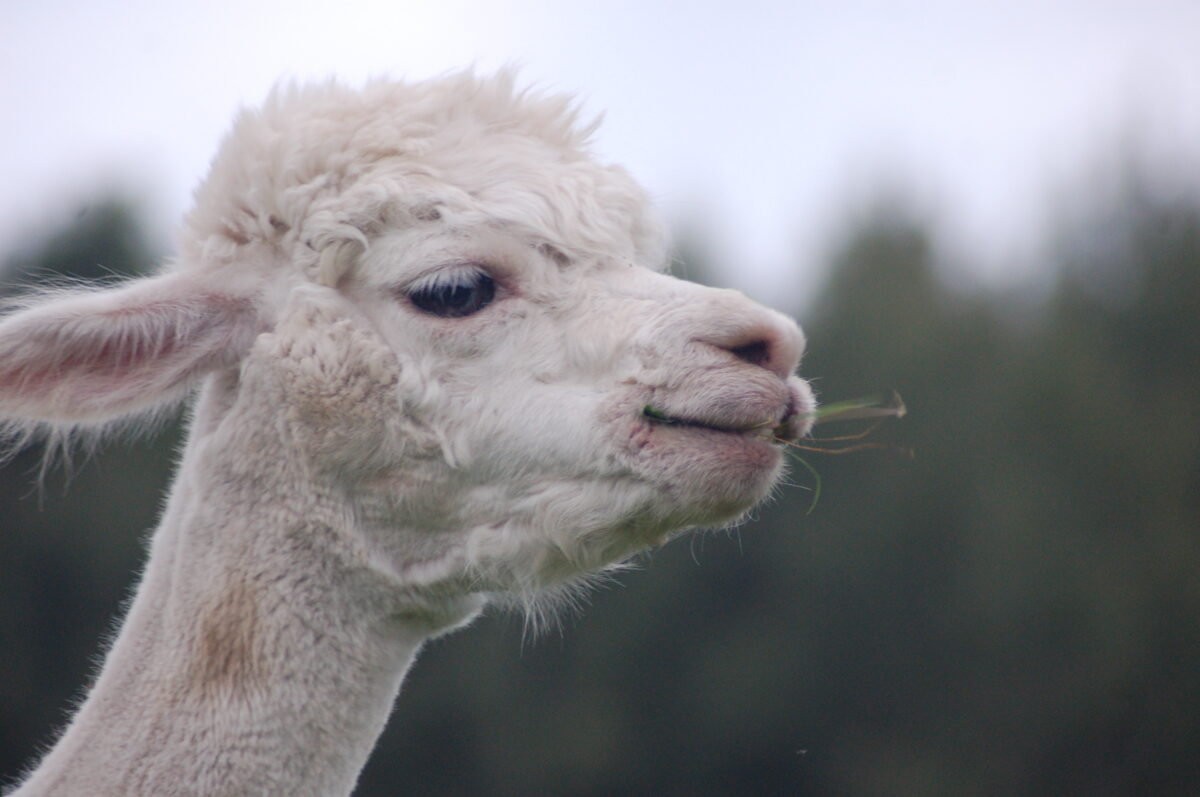 Aggie looks quite happy about something.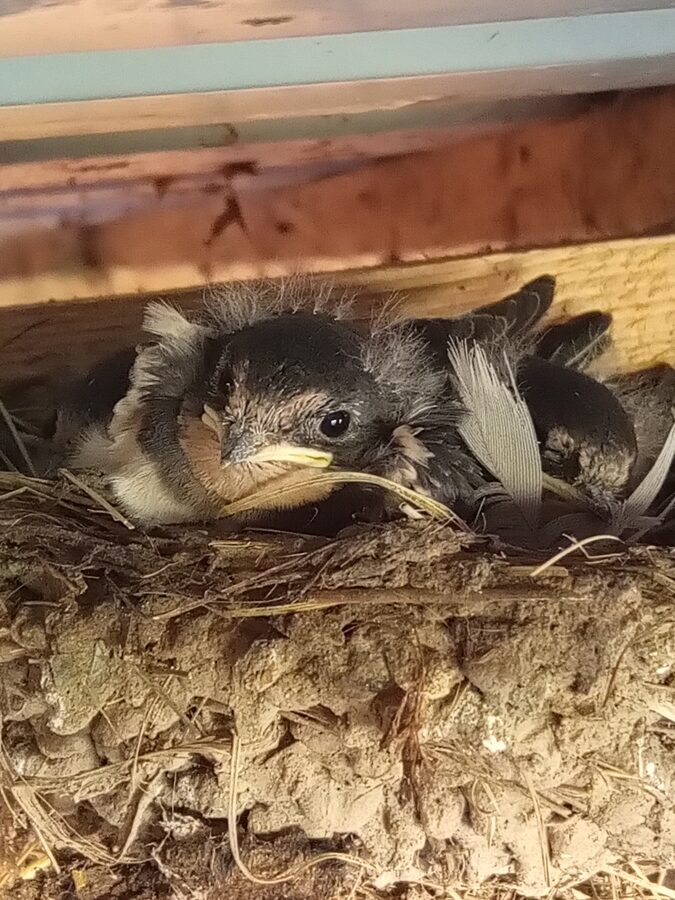 Finally some swallows nested in the boys alpaca house, I think at least three chicks have hatched. Photo taken 21st August.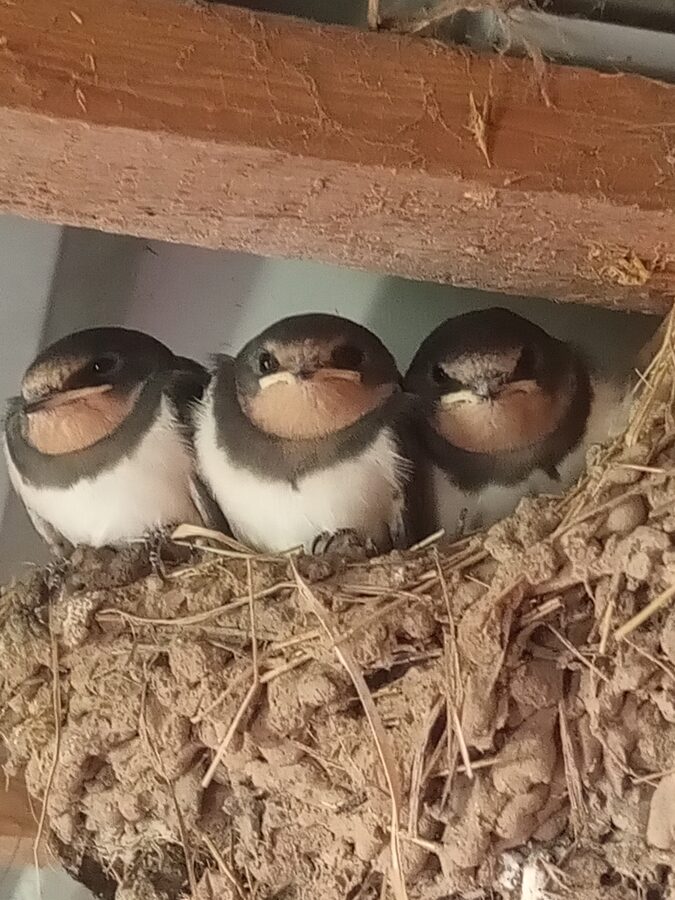 Photo taken 24th August, they have grown so quickly.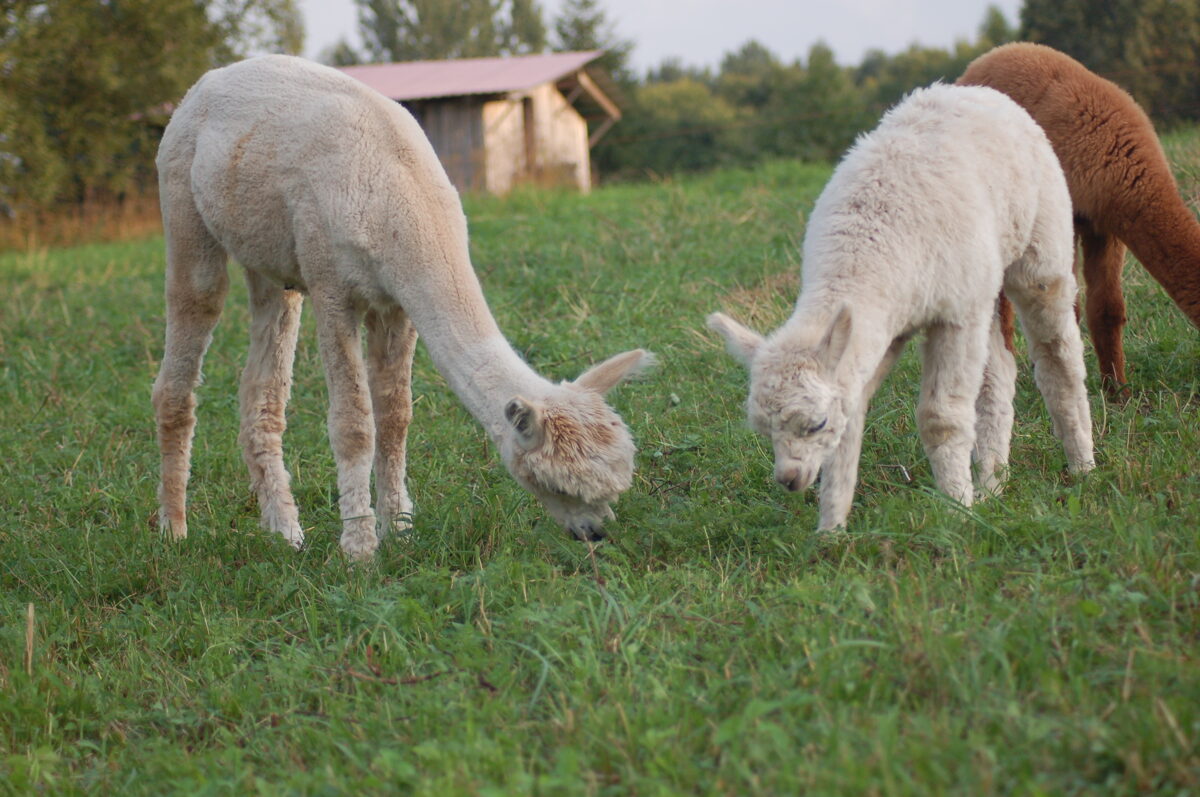 Lolly with Marvin, there is roughly about a years difference in age.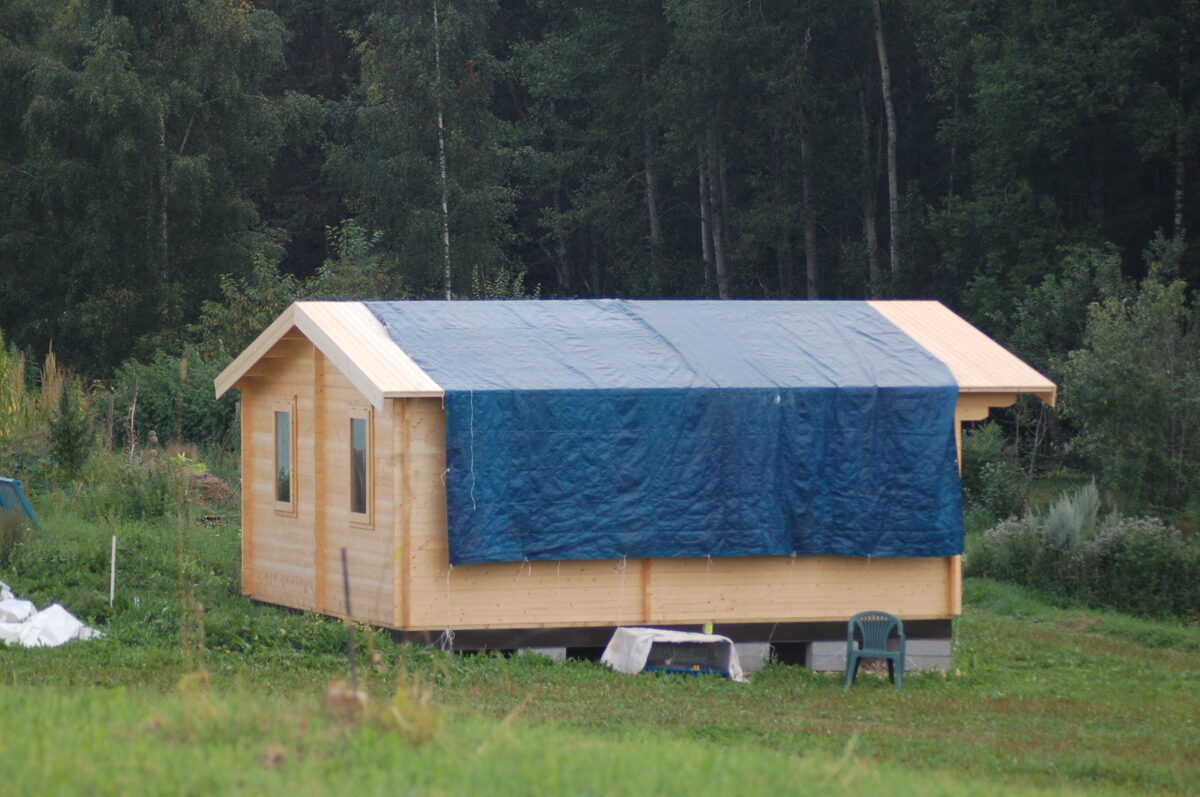 The summer house now has a roof and is ready for the waterproof shingles to go on, then we can start on the floor.

No comments
Leave a reply