Roll on Spring time........
Well winter has arrived and boy has it come with a bang. First it was wet, then it snowed, snowed and then snowed some more and last night it was around -26oC. There was one point I kept the alpacas inside for almost two days running because of the snow. I would normally let them outside if it's snowing but I didn't want Karla and Lolly to get too cold or wet. All the alpacas didn't seem that bothered by being kept in, normally I get a lot of ear ache from them moaning but this time they seemed quite happy about it. The snow was the horrible wet stuff which is heavy and there was so much one night it bust the plastic on the greenhouse roof. The next day was spent very carefully removing the snow off the roof using a special long scraper I made many years ago. Still not worked out exactly how to fix it yet but I am so grateful someone who follows these posts and has visited us a few times has offered to come and help.
There was a bit of a panic this morning as the car died on the way out to the land and a friend had to tow me. I suspected it was a blocked fuel filter due to wax in the diesel from the very cold weather. I thought I had changed it last year but when I looked in the barn there was a new one sat on the shelf so maybe I hadn't. But I was so glad to see it there. Doing car repairs outside at -20oC is not my idea of fun but it had to be done and it seems to have fixed it as I got back home OK, find out tomorrow as it is supposed to be very cold again tonight.
The car hasn't been the only thing to make me panic just lately, one night when I was feeding Lolly, I was watching Ilvija and thought she looked like she had a big gap in her front teeth. There is no way of getting close to her when her mum, Chanel, is around, so next morning when I went to let them out it just so happened, they were in separate parts of the alpaca house so I closed the gate. Then managed to have a good look, there was a big gap and the teeth had bits missing from the side where they up against the other teeth. I knew she was in the process of losing her baby teeth but in all the years of having alpacas I had never seen anything like this. I began to wonder if she had been kicked in the teeth and they had been broken and moved. But she had never shown any sign of swelling, pain, discomfort or anything like that and she has been eating normally. I sent the pictures off to a lady in Australia who specialises in alpaca dentistry for her opinion and glad to say she thinks everything is ok and the teeth will settle in to position. While we had Ilvija separated from her mum we took the opportunity to cut her toenails as well, as they didn't get done when we did all the other girls.
All the alpacas (except Brencis) had their Vitamin D injections, next ones in two months. Turbjørn seems to be coping very well with the cold even though he is still thin, we haven't coated him yet. I did leave a lot of fleece on him when I sheared him in June and I think he can feel the benefit now.
It was Lolly and Karla's first experience of the snow and they weren't sure about it at first but when they did eventually go outside, they did what every alpaca does in the snow and have a good roll in it. Lolly reached a big milestone last week, she started eating the pellet food from a tray, well actually it was Mari's tray then Chanel's tray, I don't think they quite knew what to make of it. Now she has graduated to having her own tray, my little baby is growing up.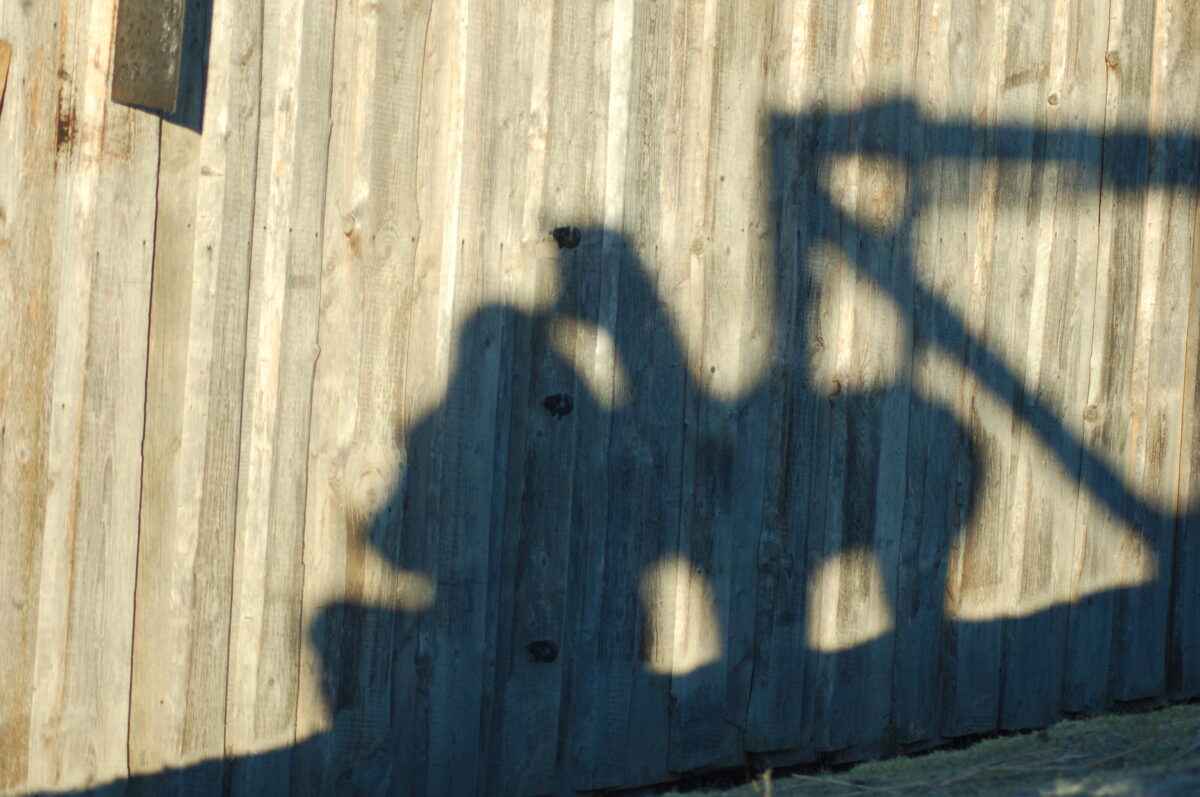 This is the shadow of Lolly stood behind me as I crouch down to take some photos.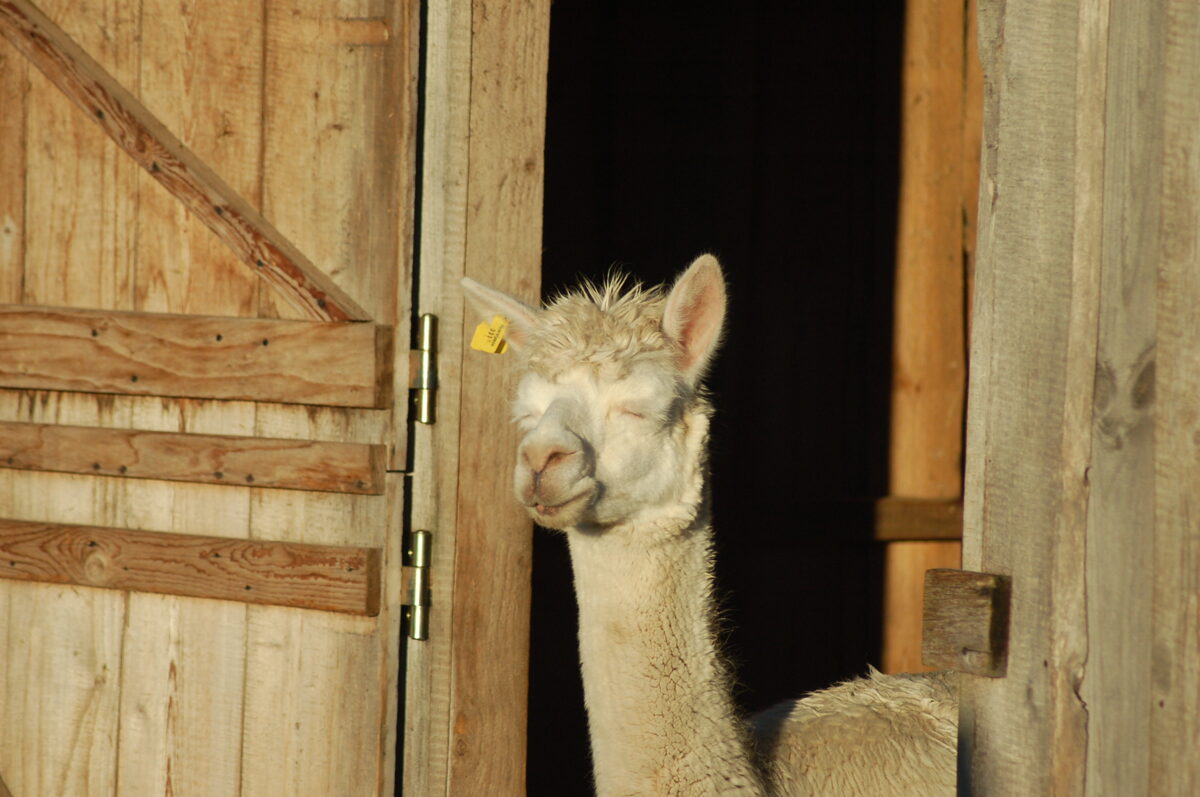 That sun is a bit bright says Vanessa.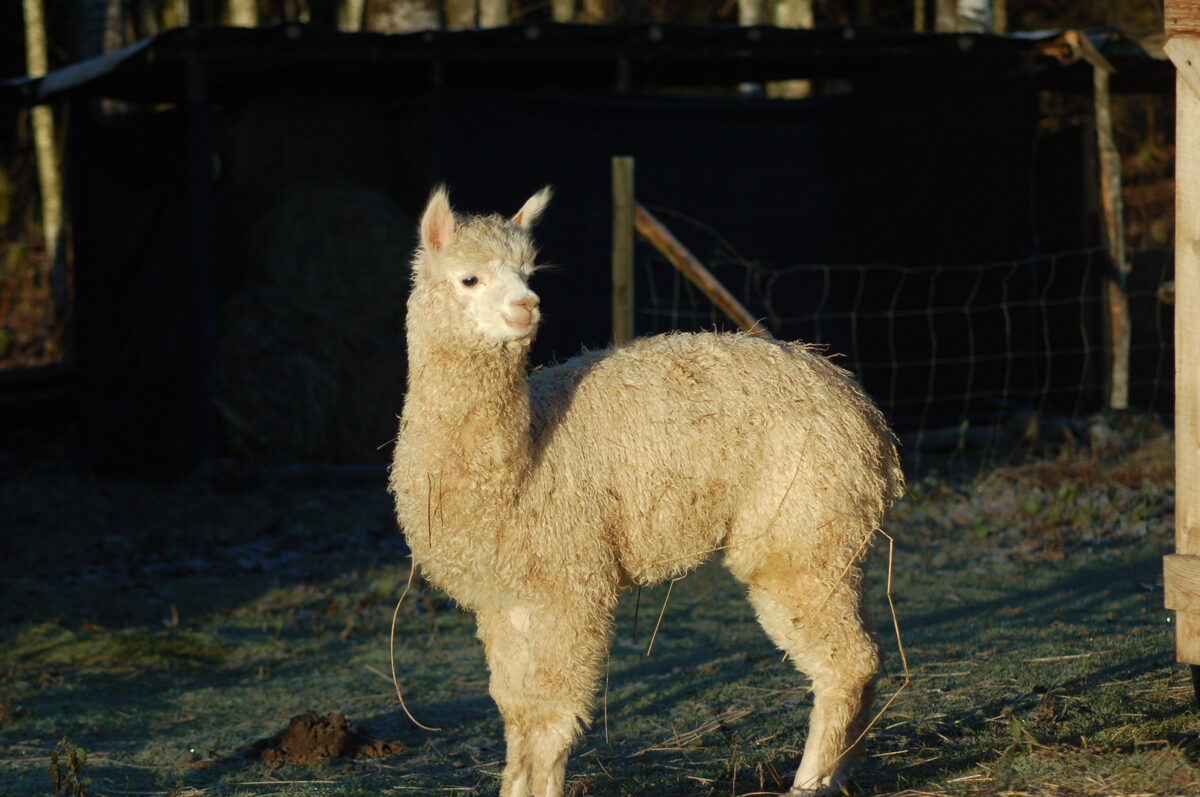 Karla also enjoying the morning sun.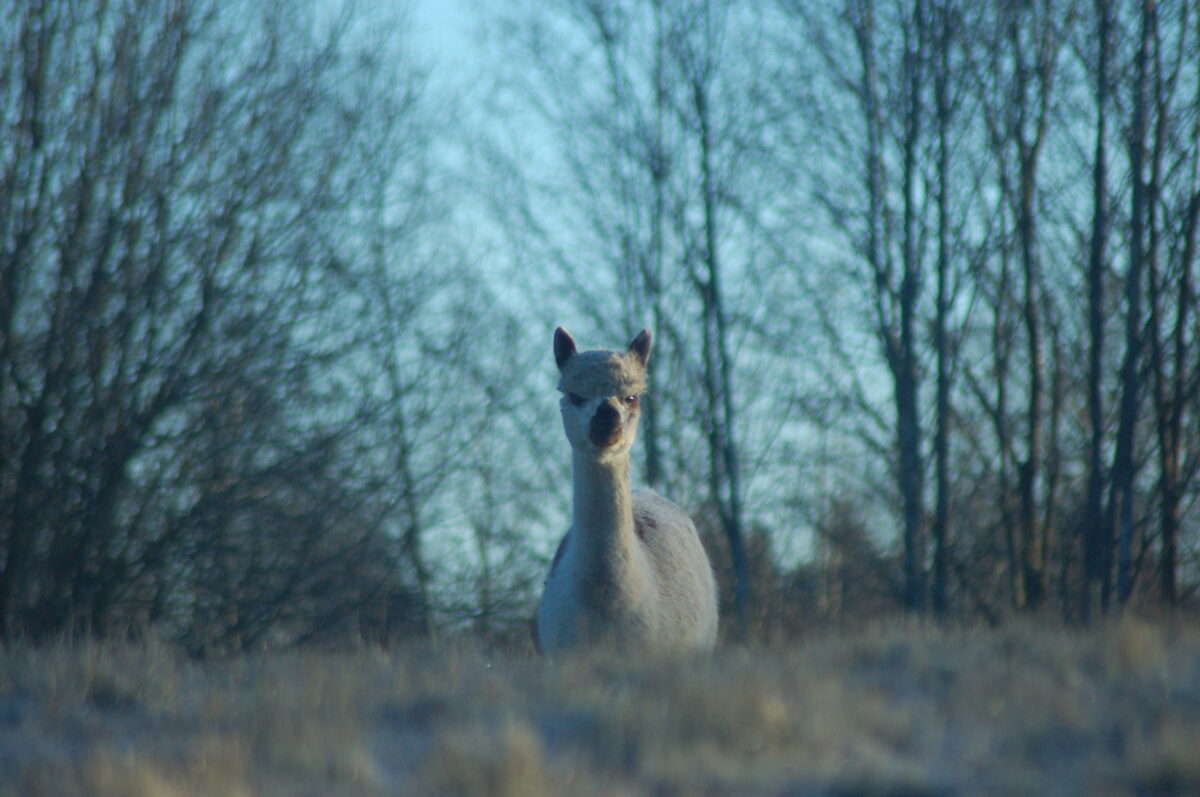 Mari appearing from over the hill.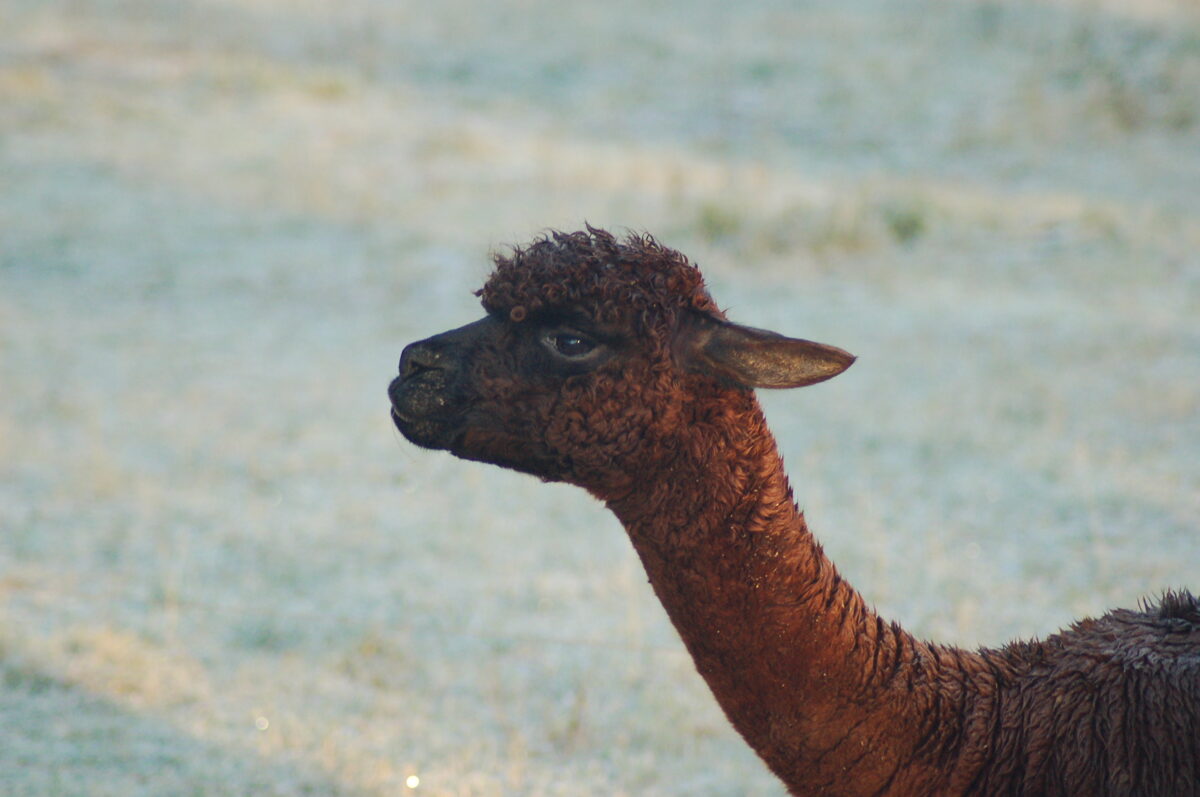 Chanel can be a pain in the butt and her own worst enemy, but I love her.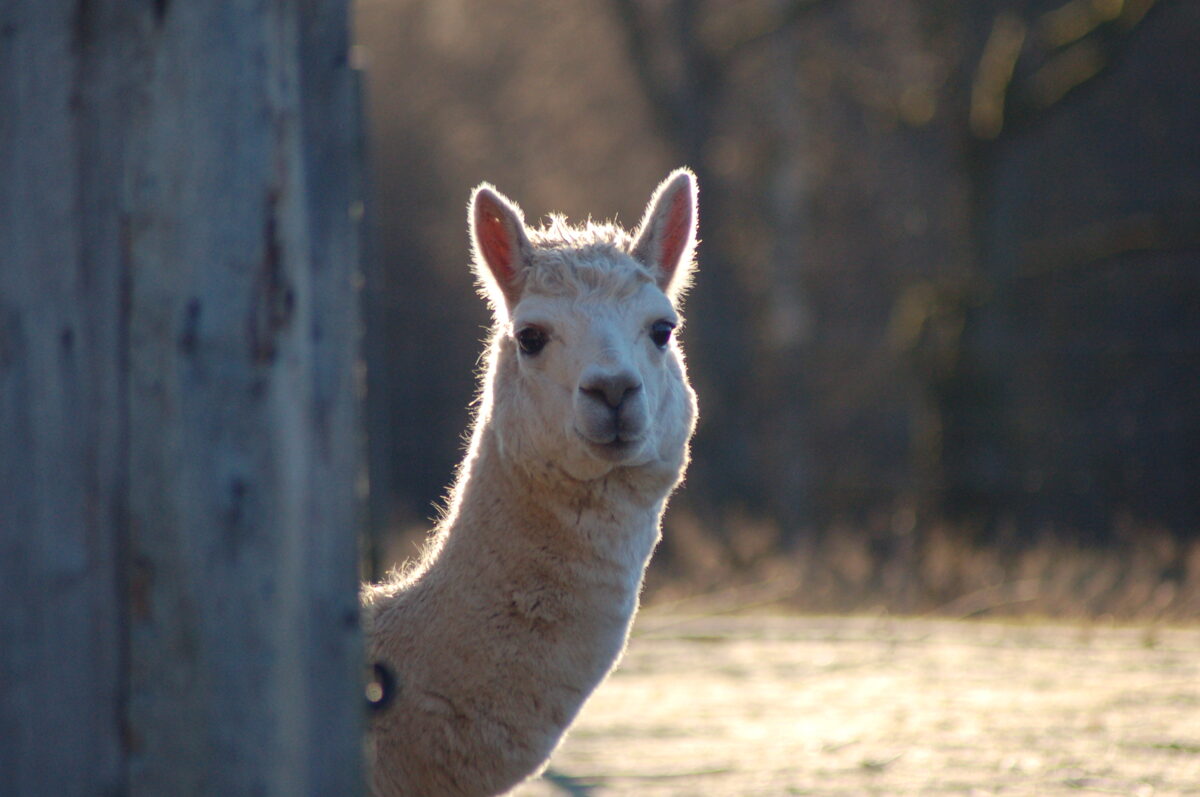 Tellus, one of our first alpacas and Lolly's dad.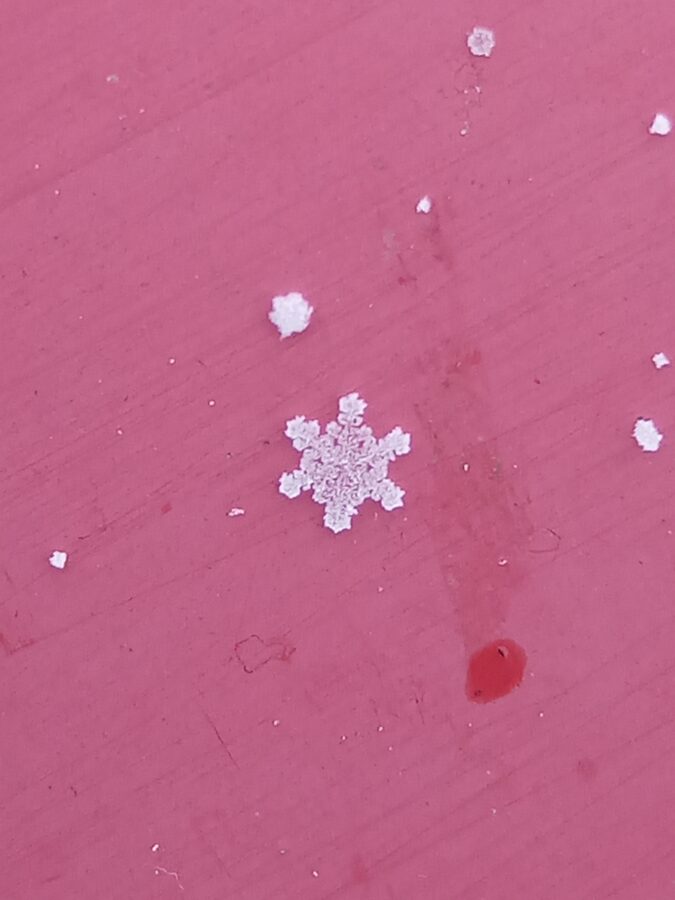 Then the snow started, a few flakes at first.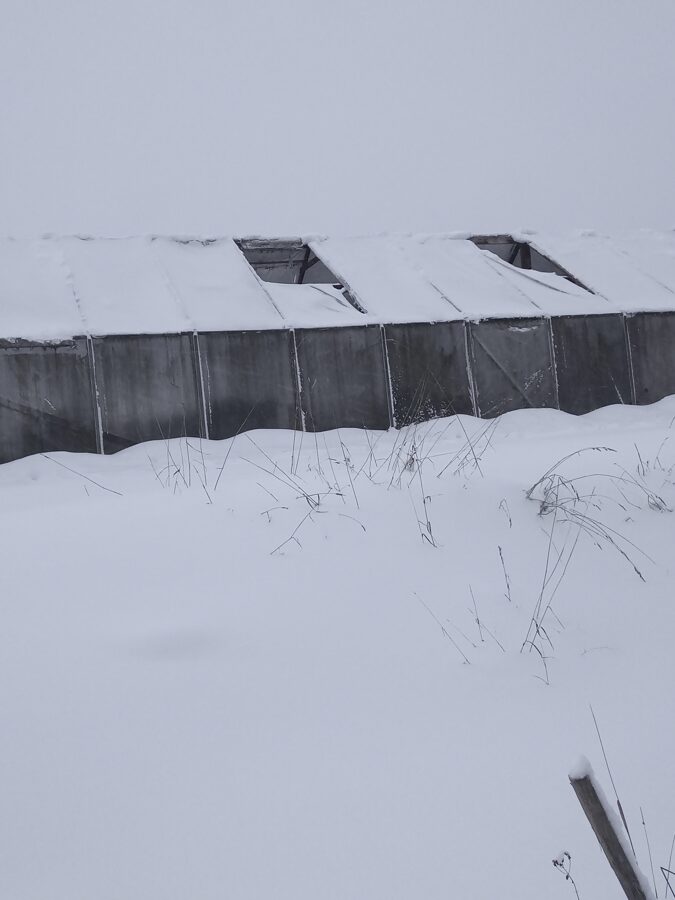 Then too much.....my poor greenhouse.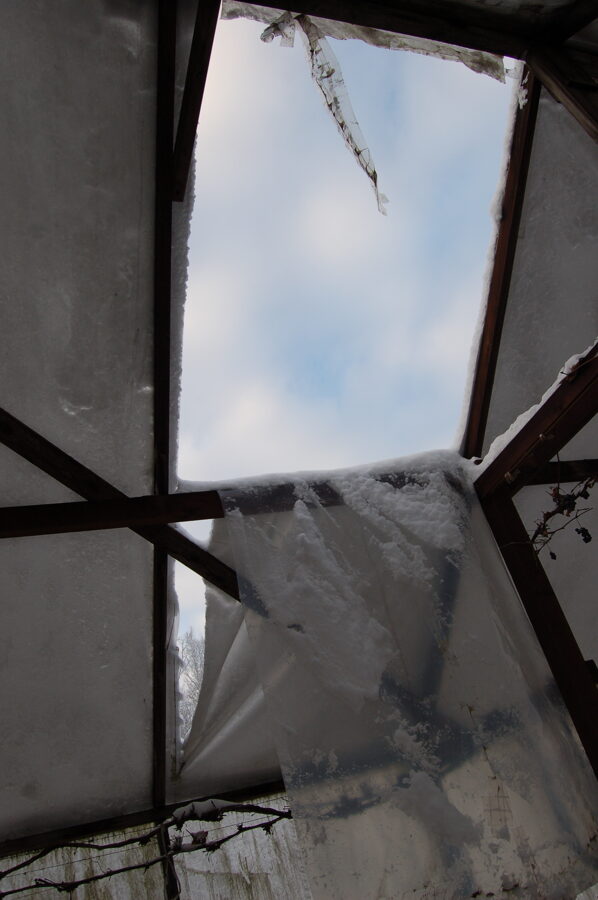 I

I like to see the sky, but not like this.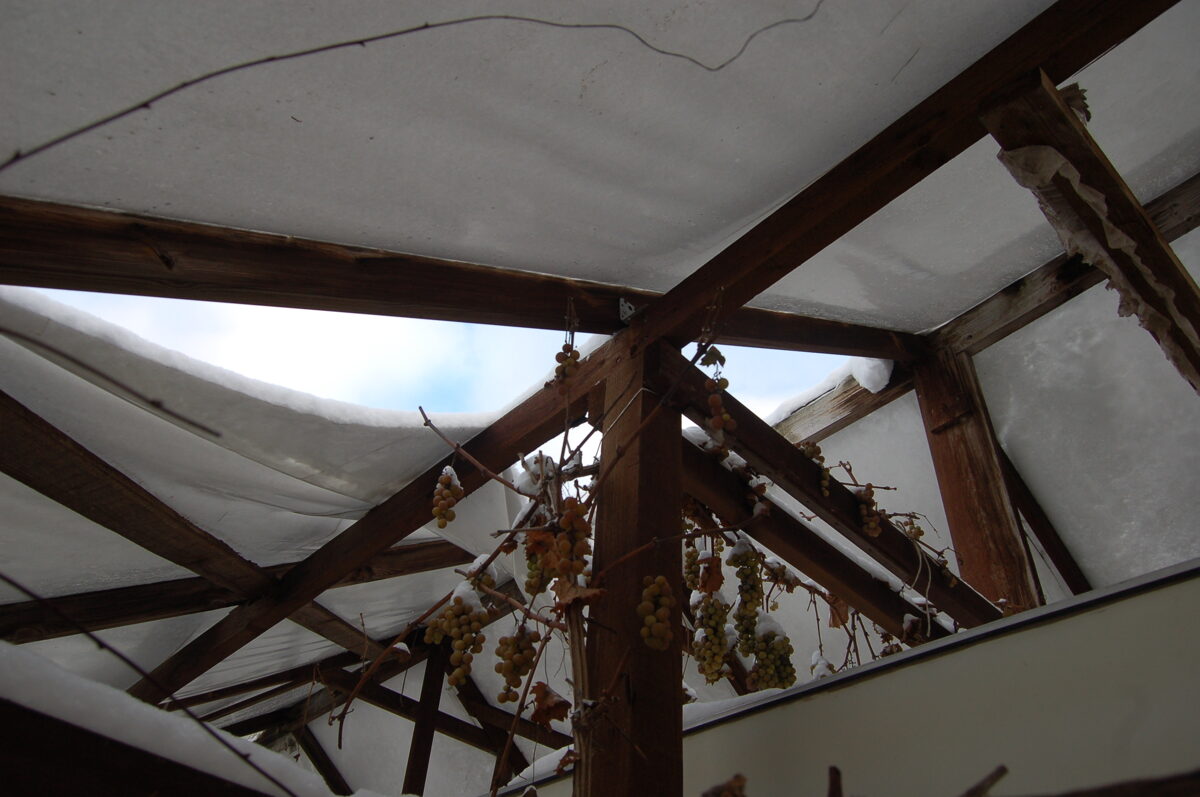 Frozen grapes anyone?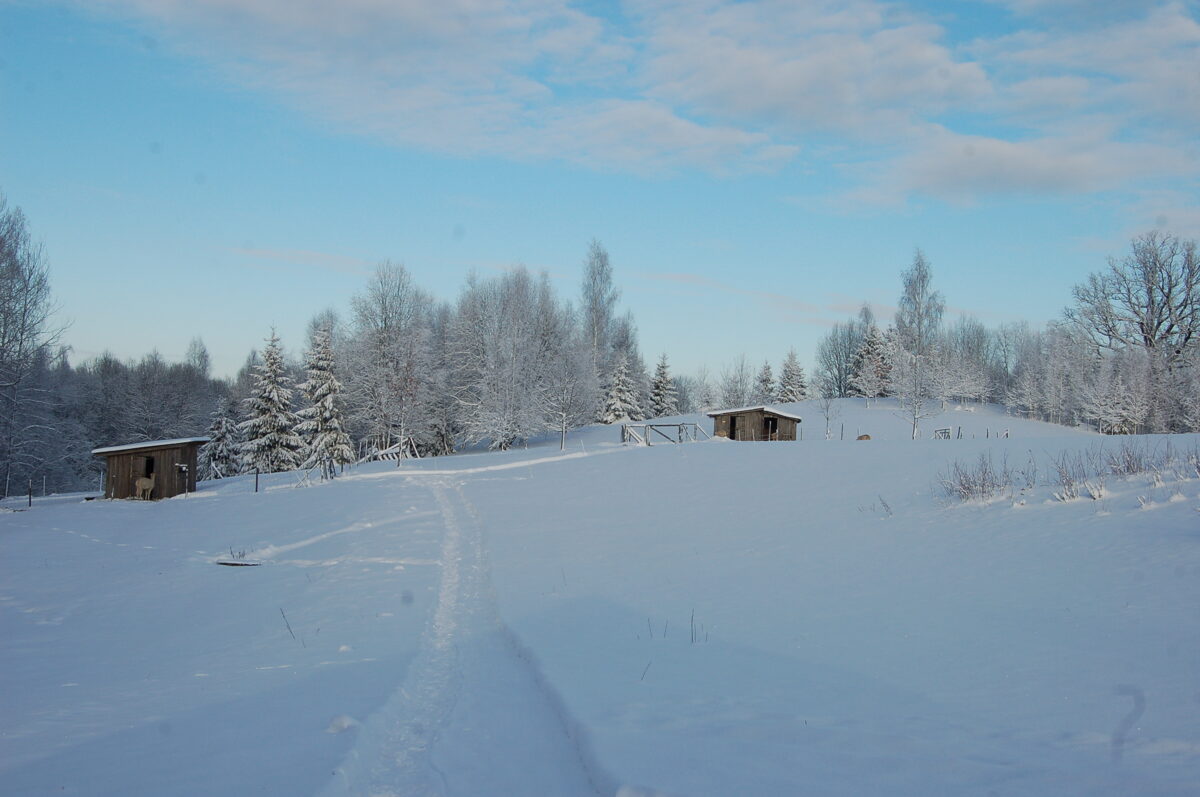 Got to admit it is very pretty though.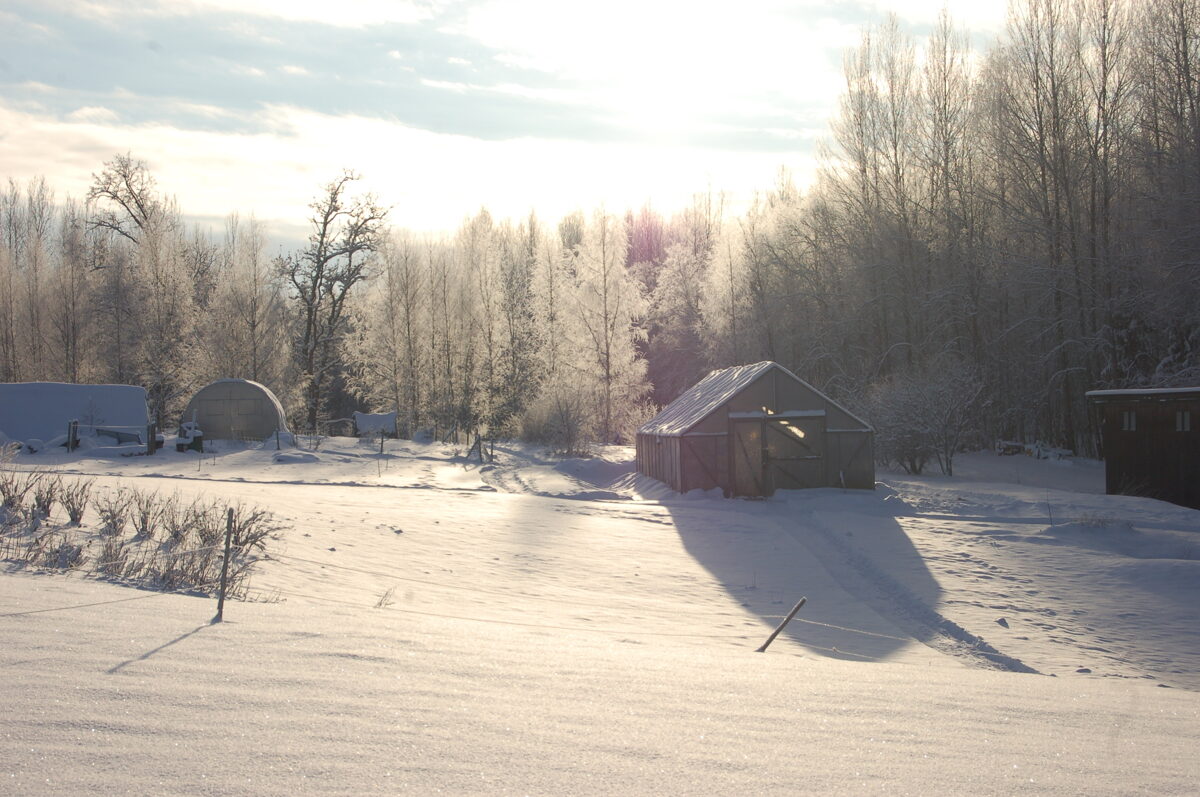 Looking back from the girls house to the greenhouse.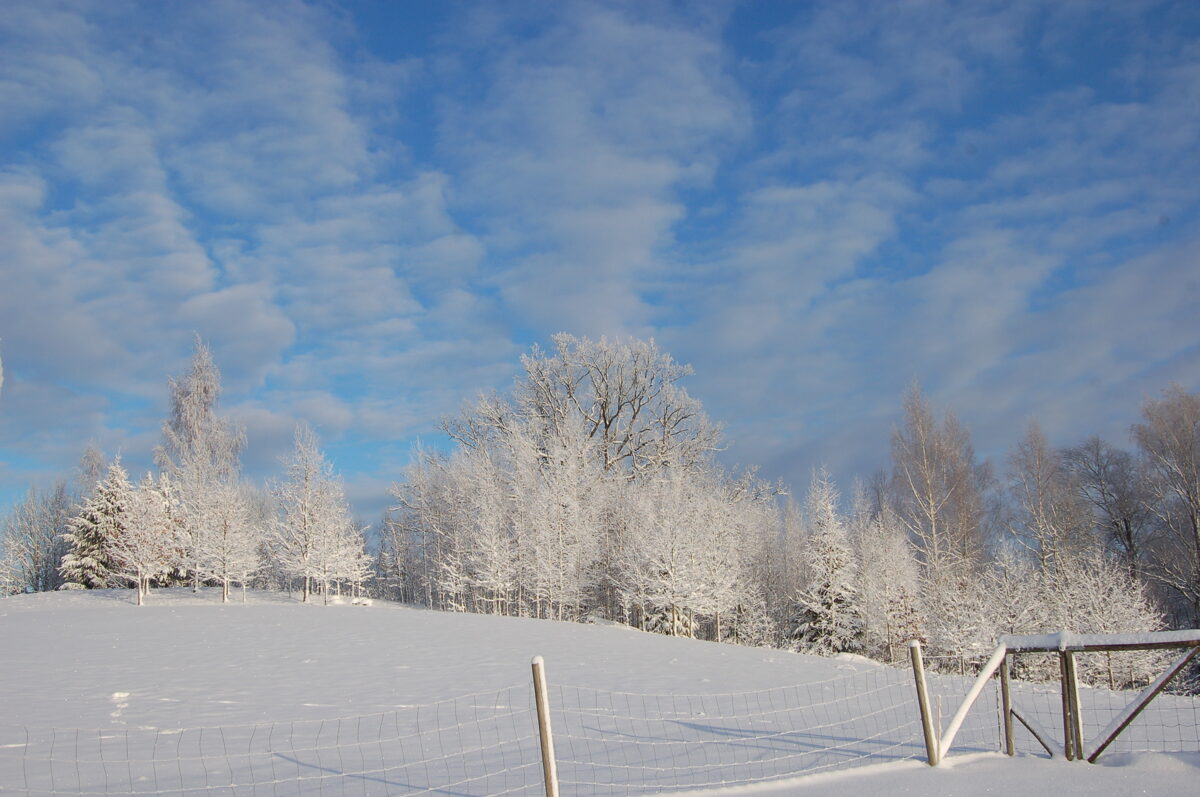 The old oak tree.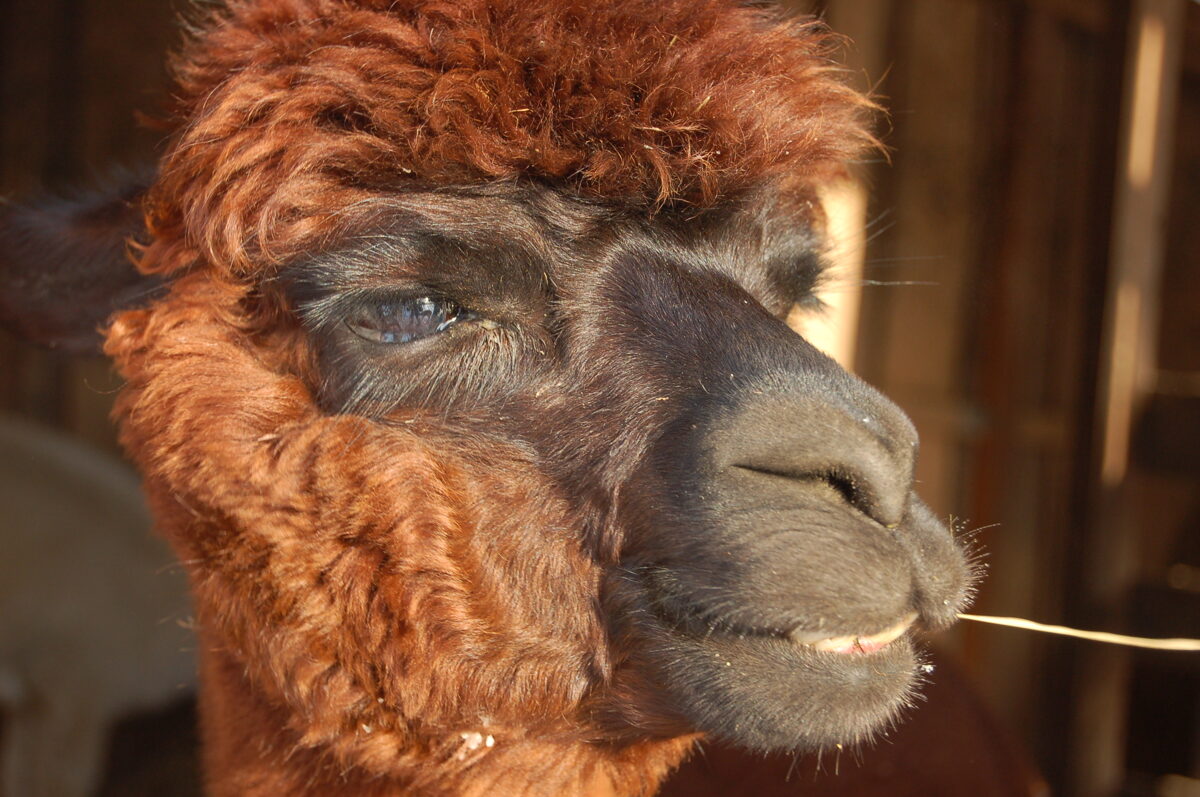 Ilvija is such a gorgeous colour.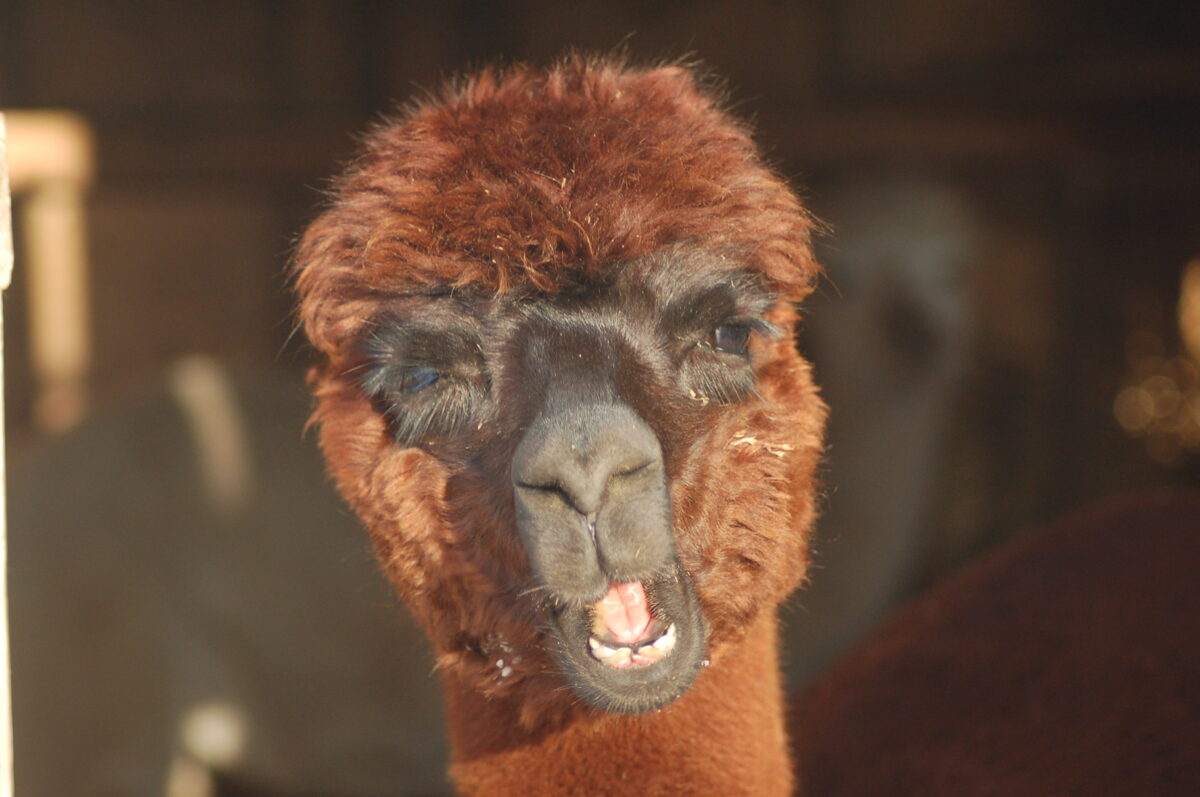 She does like a good sing song. If you look closely you can see the gap in her front teeth.

Mari has been eating the snow.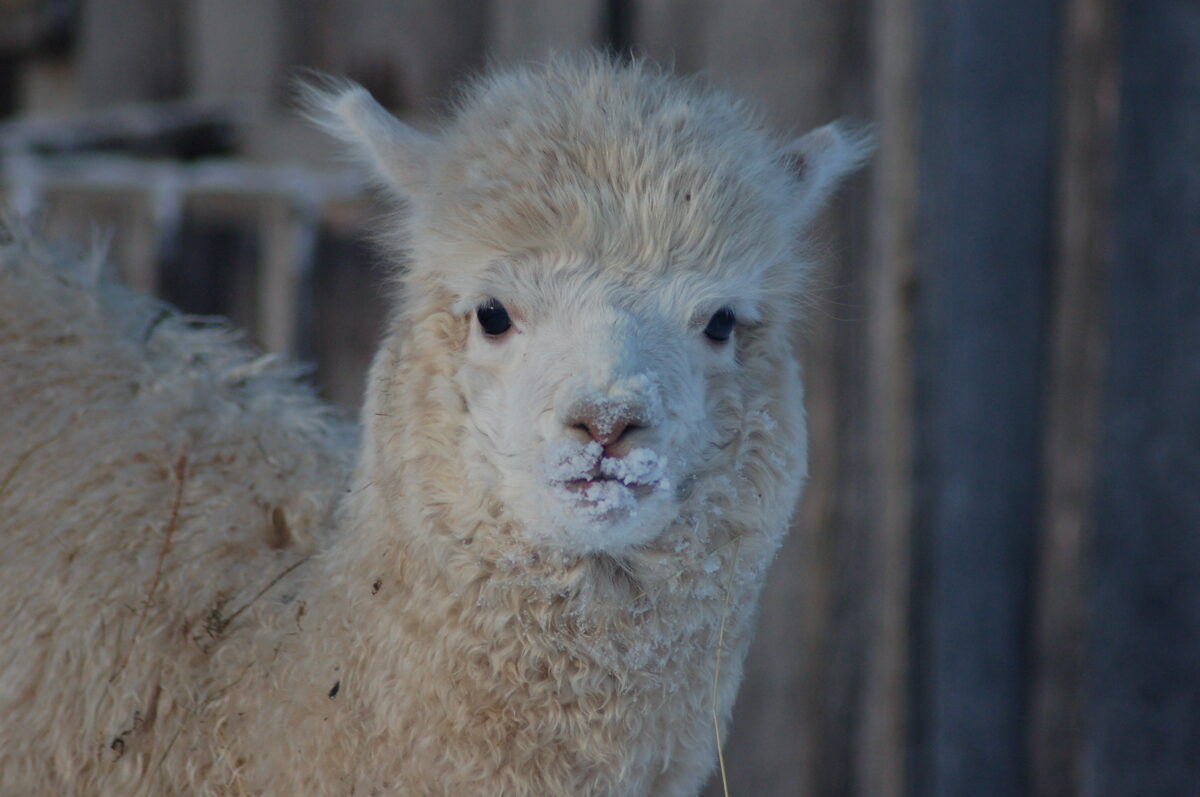 And so has Karla.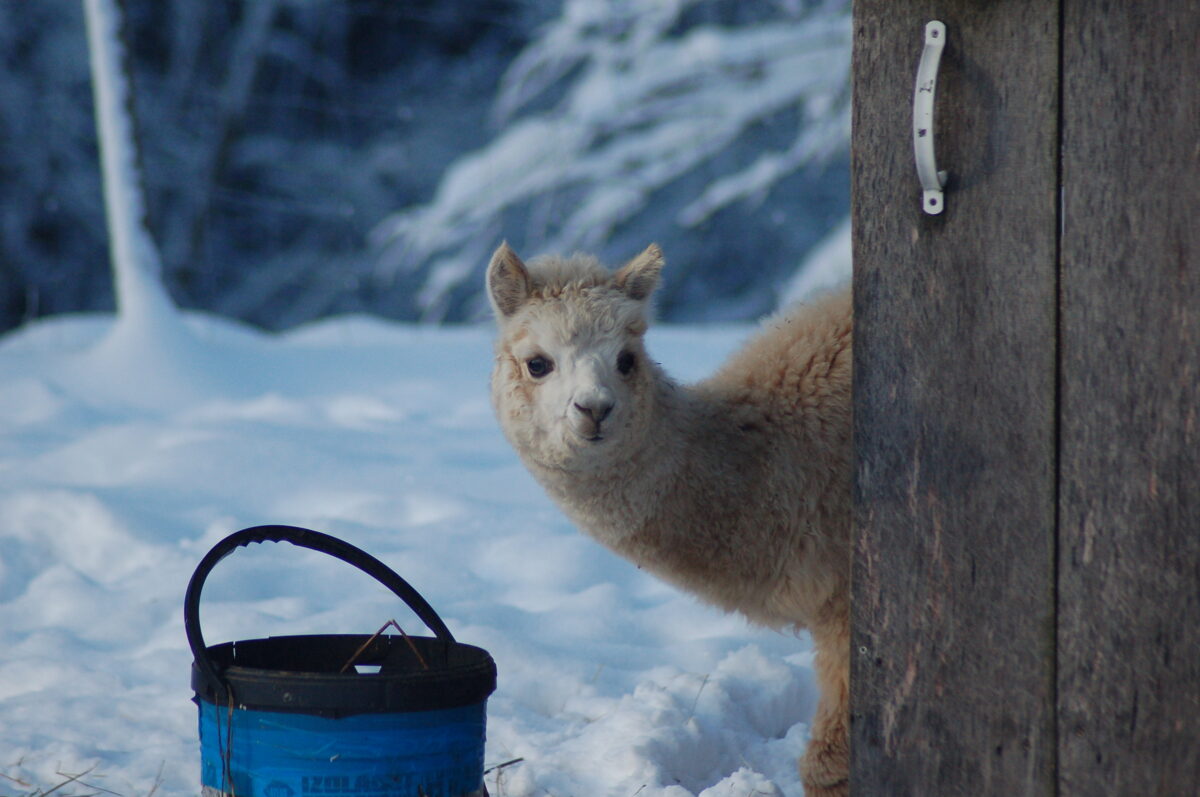 Nosey Lolly coming out to see what's going on.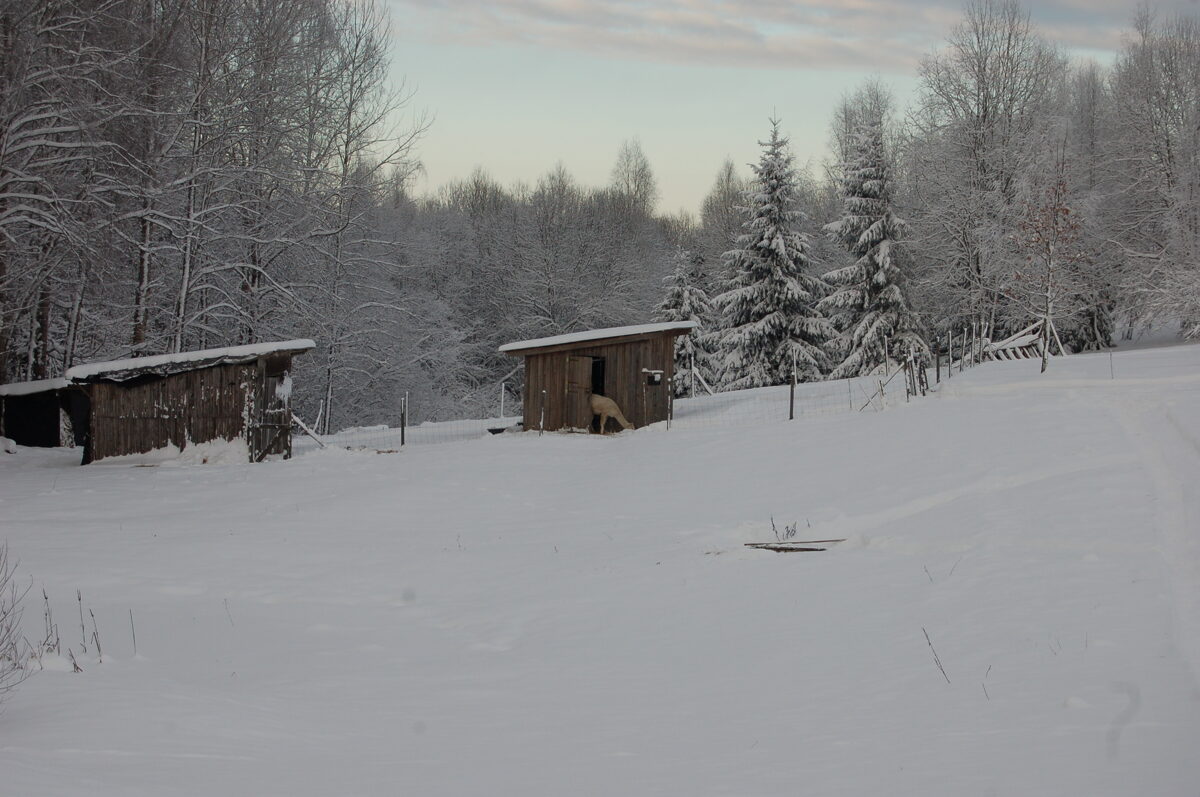 It's too cold to to go out....

No comments
Leave a reply