Happy New Year
Gosh, I hadn't realised it is month since my last full post, where did all the time go??? Anyway, I hope you had a good Christmas and we wish you a very Happy New Year.
So, what has been happening? Well, we have had snow then it has all but gone, then it's snowed again, melted then snowed again. But at least we haven't had the bitterly cold temperatures we saw at the beginning of December, which makes it a bit easier on the alpacas. The big news is that this week I have started halter training Lolly, she has been eating the pellet food for weeks now and even has her own tray at putting away time. She has only had a few days with the halter training but she seems comfortable with it on and is not getting stressed with it. Karla still doesn't know what the pellet food is, so I will wait till she does before starting to halter train her. I like to use the pellet food as a positive reinforcement during training. It might not be too long as I have noticed that Amanda, her mum, is feeding her less and that is usually when they discover the pellet food. I am actually beginning to reduce Lollys feeds; I have dropped the afternoon feed and she is getting less milk in the bottles.

A very big thank you to Jelena who follows these posts and has visited on a few occasions, she came with a friend to help repair the plastic that split on the greenhouse roof. It took nearly all day but it was a job well done. I was so relieved as we have had quite a lot of snow since and it is much warmer in the greenhouse now the gaping hole has gone. She also helped us hold Brencis while I cut his toenails and give him his vitamin D injection. He was surprisingly good and just stood there more or less, which is very good for Brencis.

Someone else who seems to be getting better, behaviour wise is Chanel and I think it down to how I handle her. She has always been very spitty and will buck and sit down when handled, but because she was like this, I used to grab her and hold onto her. But I changed how I do it, now I just gently hold her head with my arms outstretched, one hand behind her head and the other cupping her jaw, since doing this she is so much more relaxed, she still does sit down though so need to work on that one. Her skin problem is not getting any better so she is in the middle of a course of ivermectin injections (no not for Covid) to kill off any mites that are on her skin.
I have been itching, maybe it's the mites :P to take the alpacas for walks but the snow keeps getting in the way, just when it has about all gone, we get more. I think they like to get out for a change in scenery and it gives them a bit of exercise in the winter months.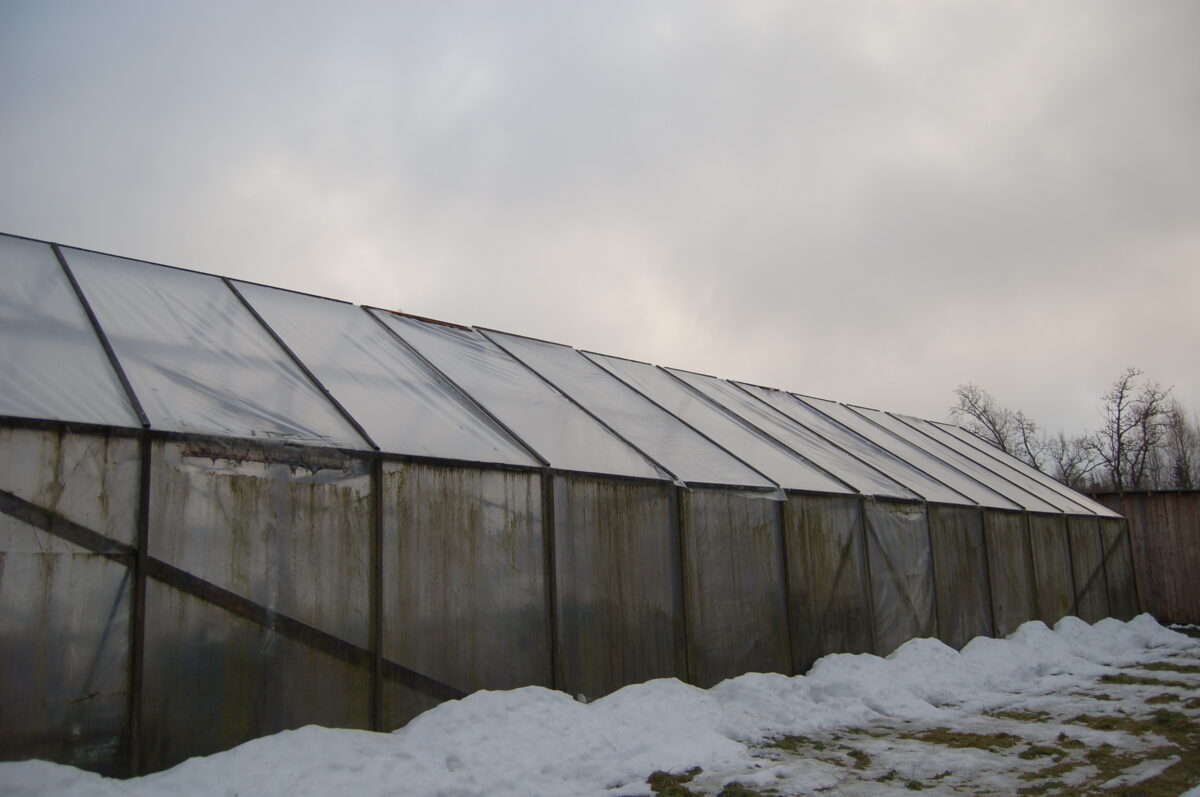 The reparied greenhouse roof, I was so thankful.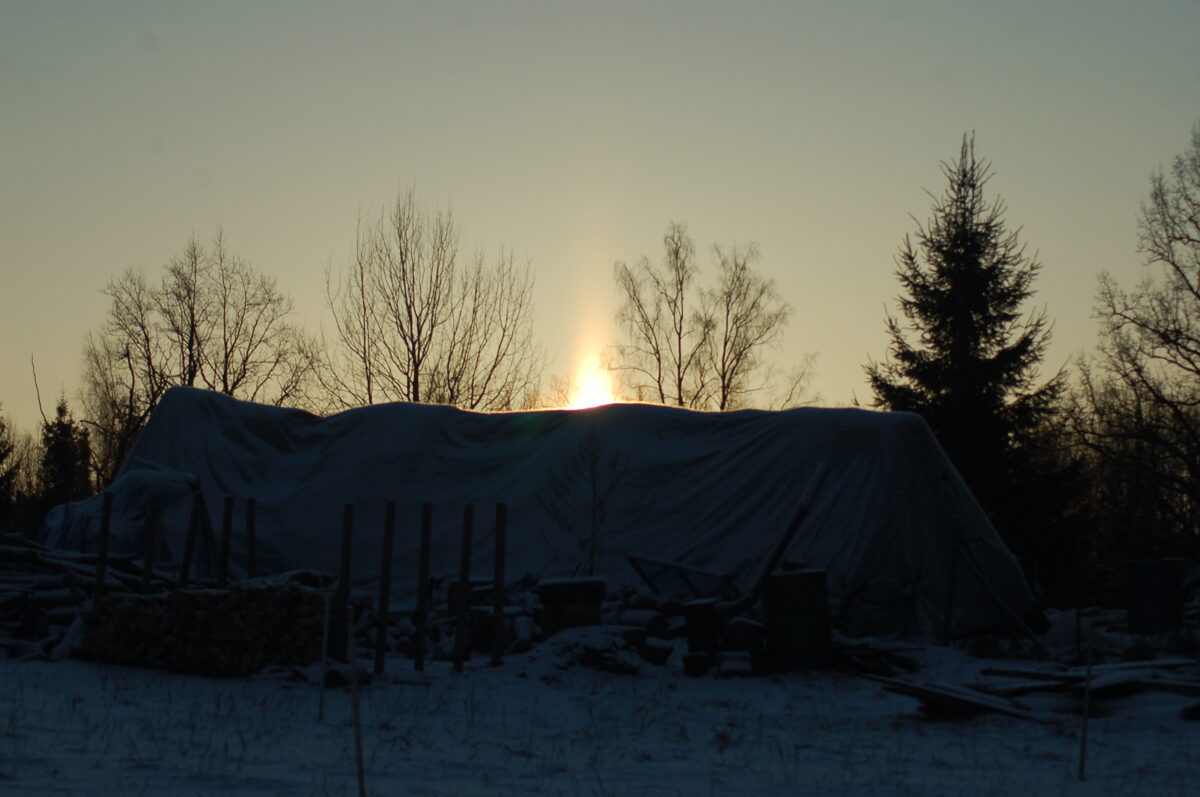 No the hay stack isn't on fire, it's the sun rising behind it.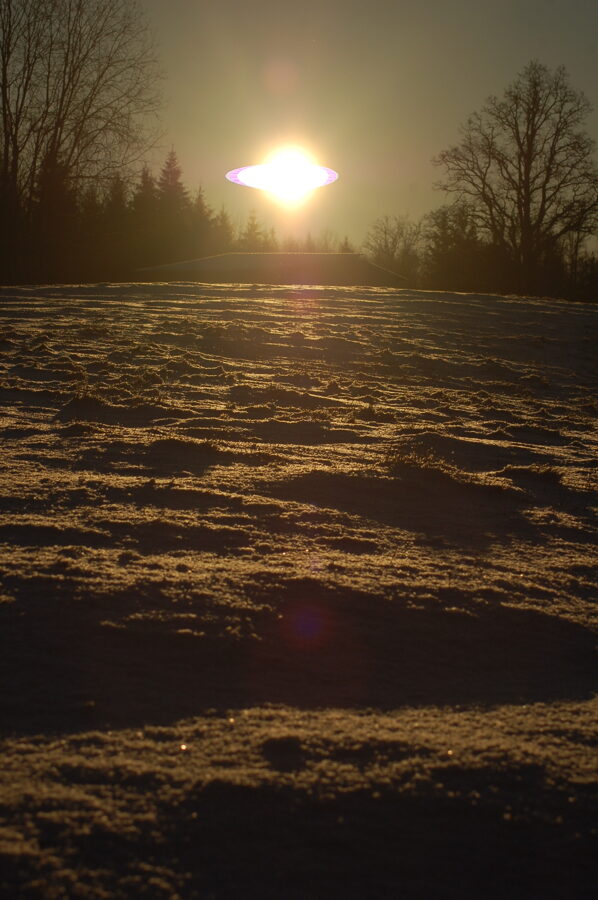 Speaking of the sun........Looks like a UFO.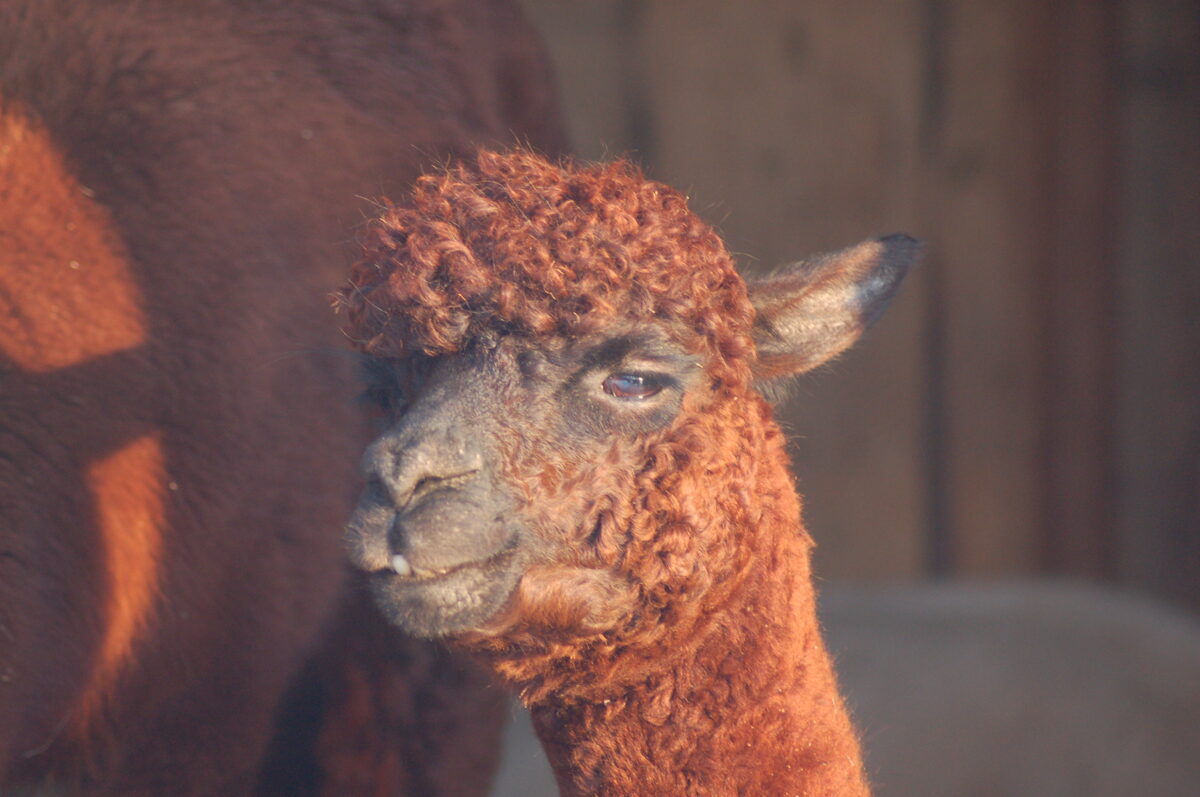 The gorgeous Chanel, her behaviour has changed such a lot since I changed how I handle her.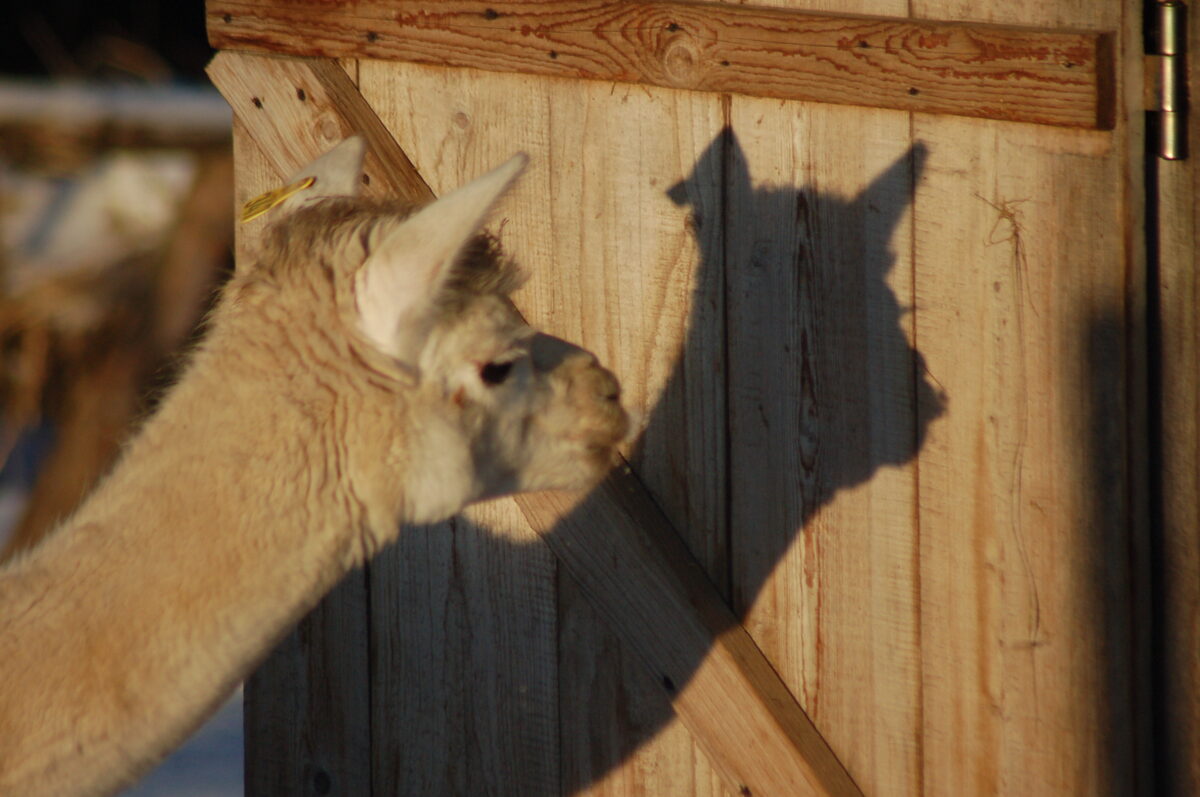 Valeria introducing herself to the new coloured female we have.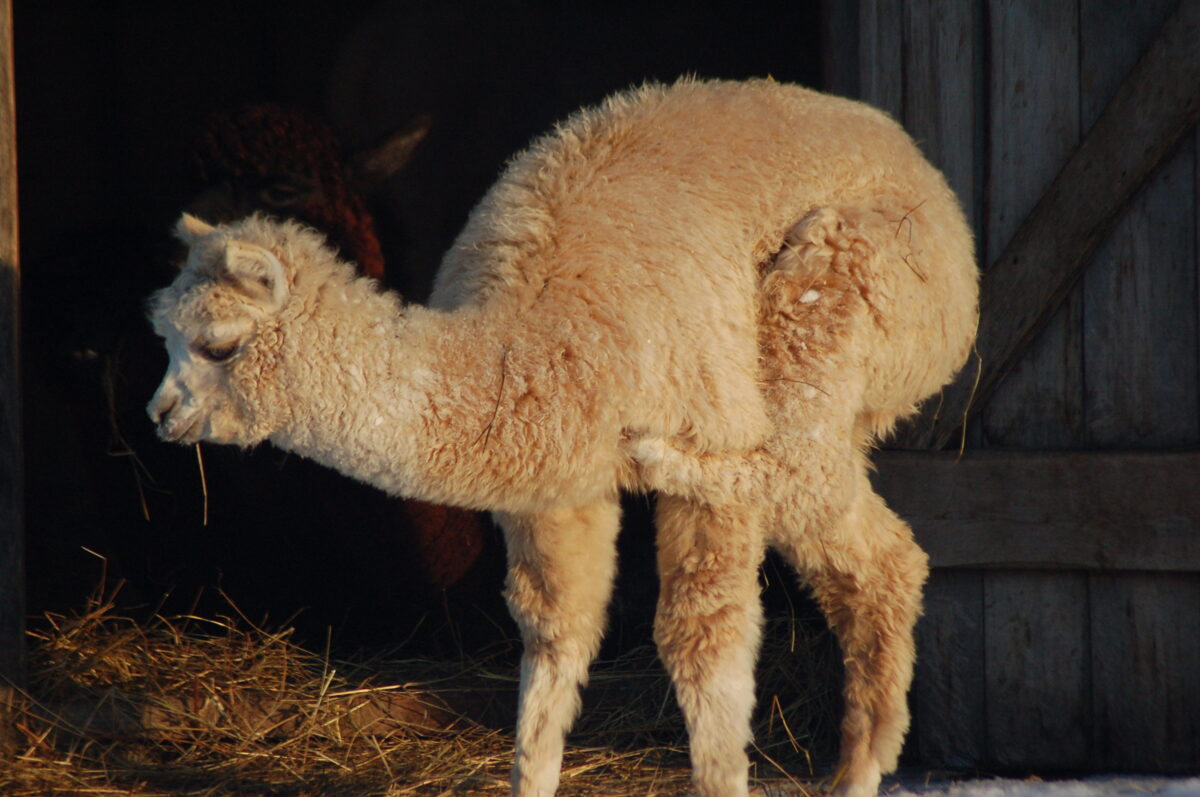 Little Lolly is getting quite adept at the alpaca yoga.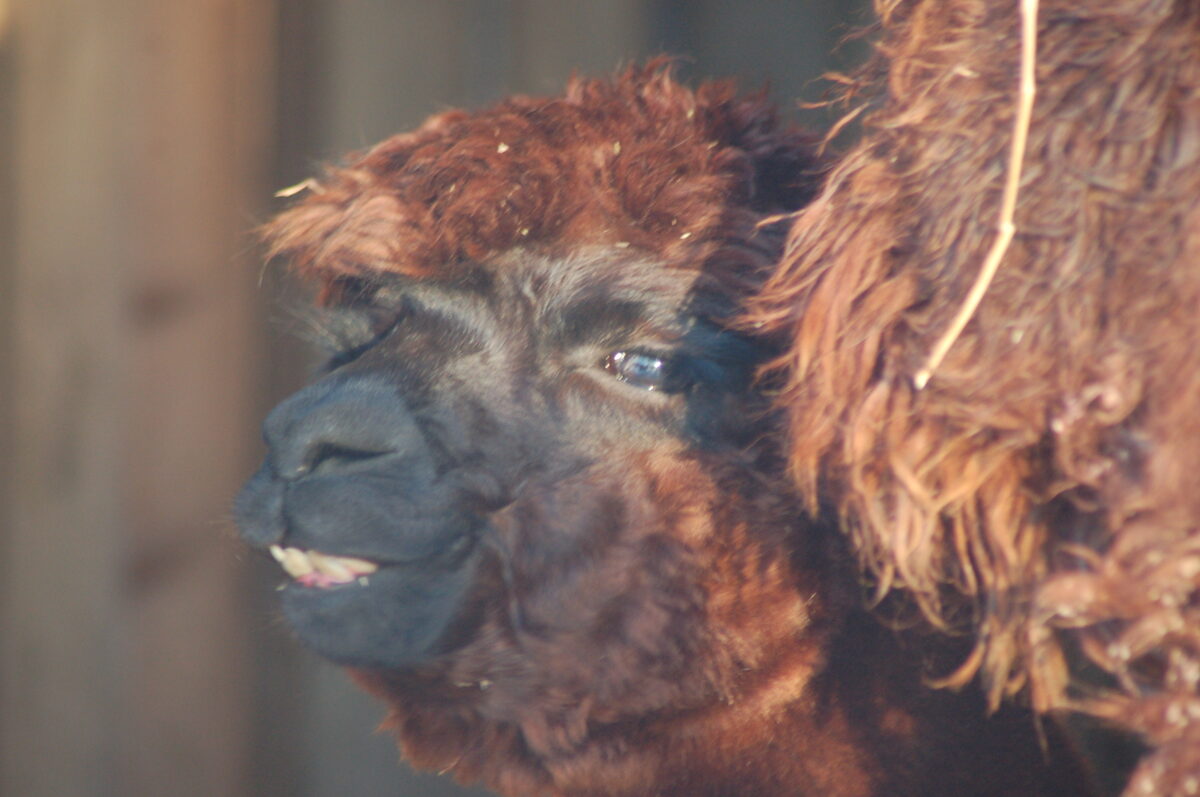 Not one of my best photos of Ilvija, but it does show her new front teeth that caused me some issues at the beginning of December.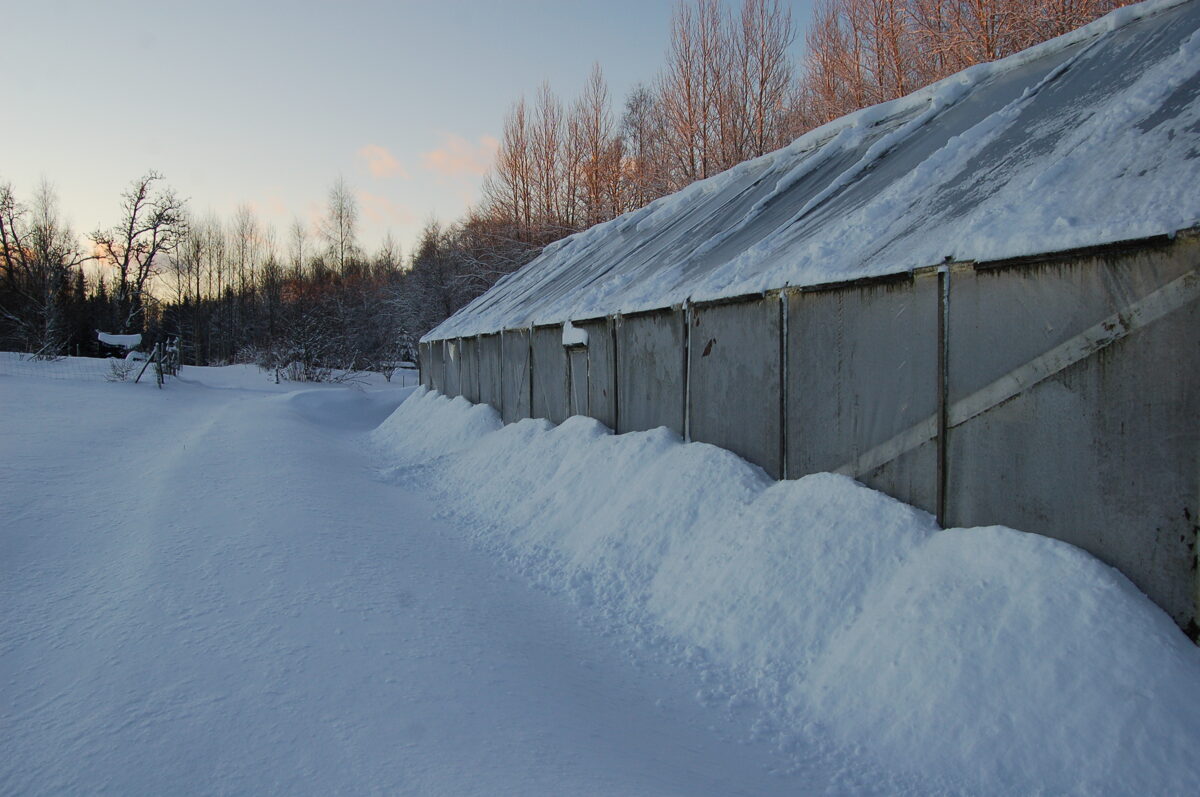 The snow was beginning to pile up at the edge of the greenhouse, better here than on the roof.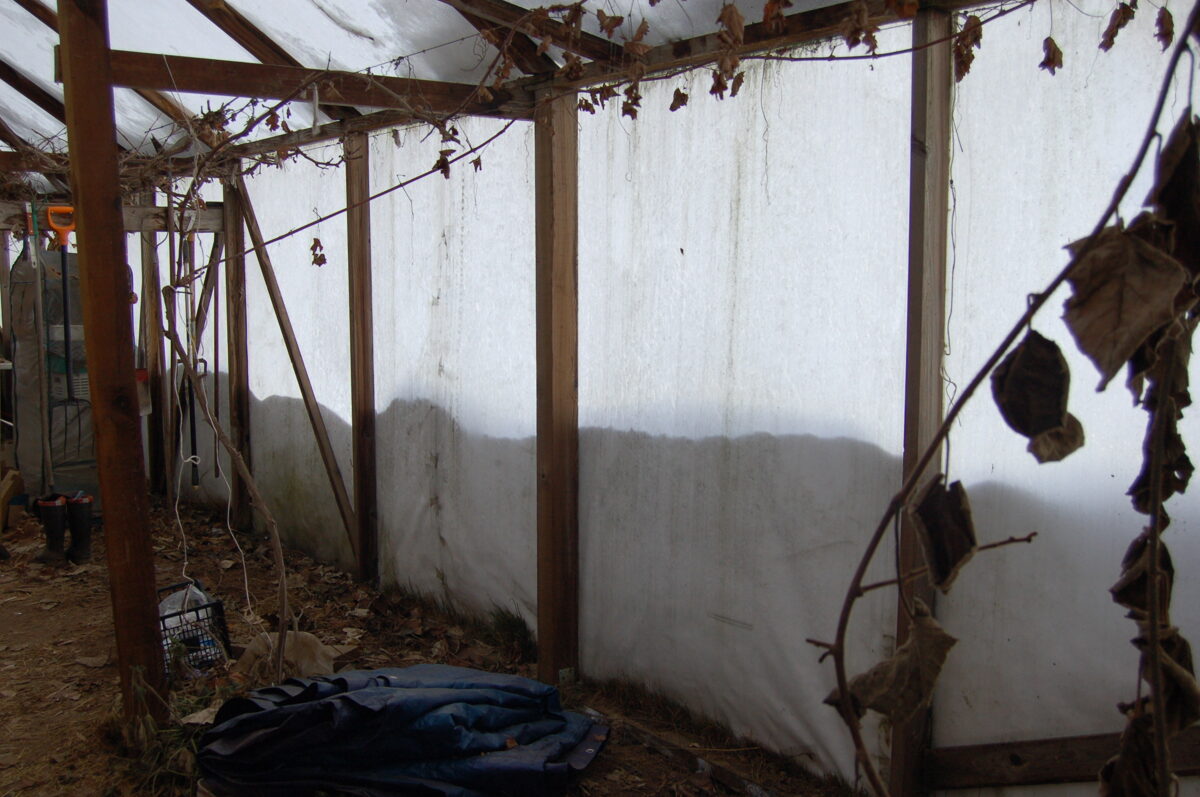 This is the view from inside, it doesn't usually push against the plastic because where it touches the plastic it melts.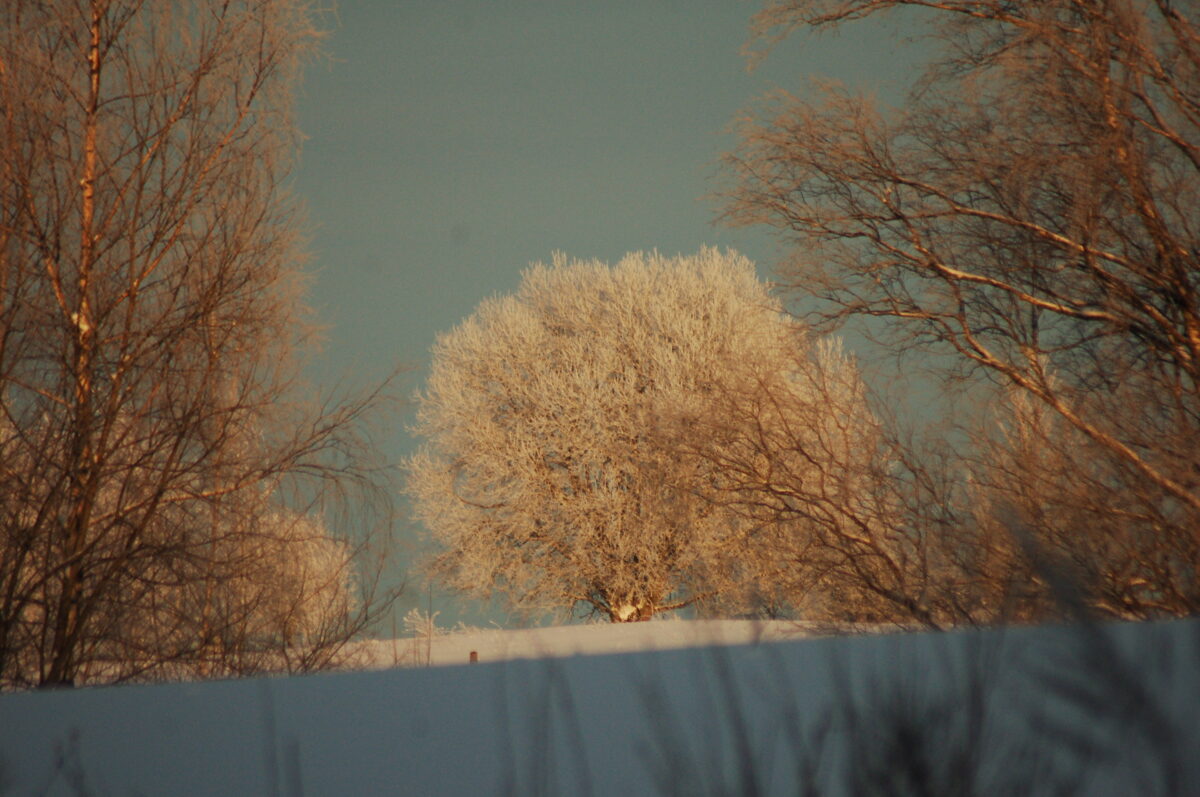 This is a frost covered tree on top of the ski hill in the "evening" sun.....taken at 2:56pm.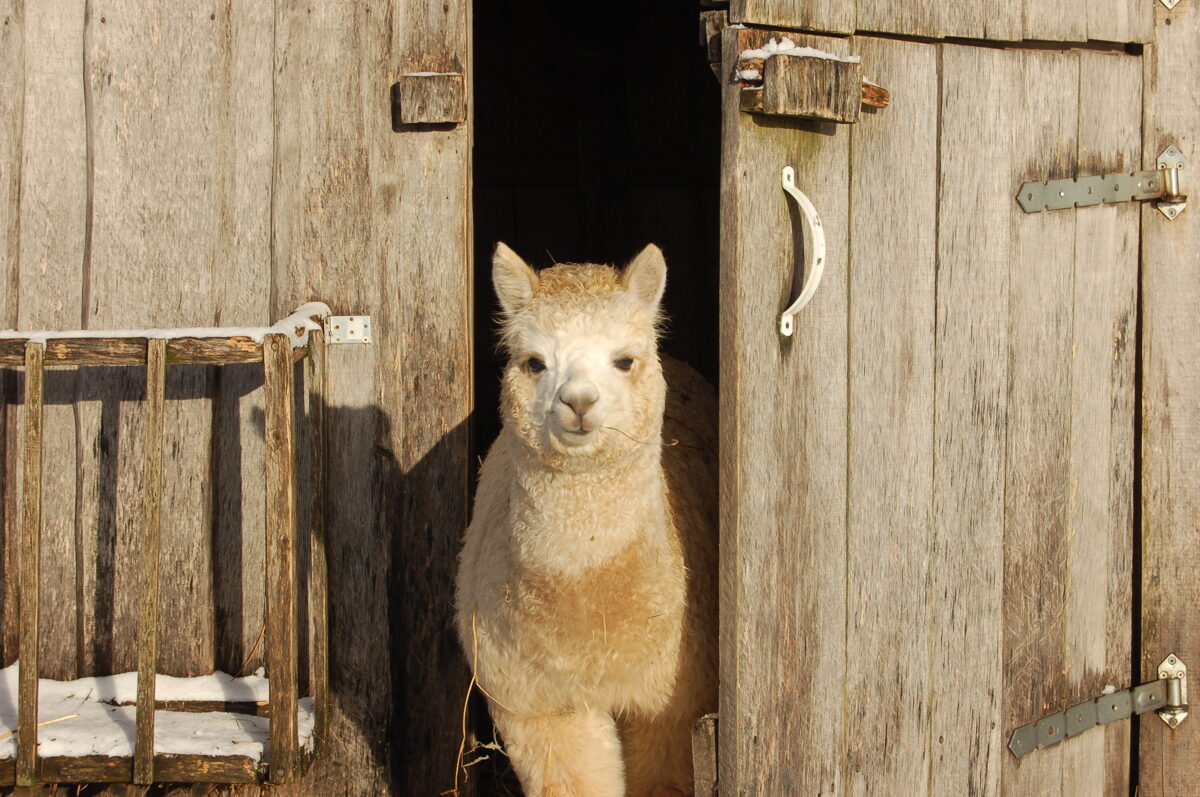 Lolly has good hearing, she can hear me coming and runs out to meet me, but why?.....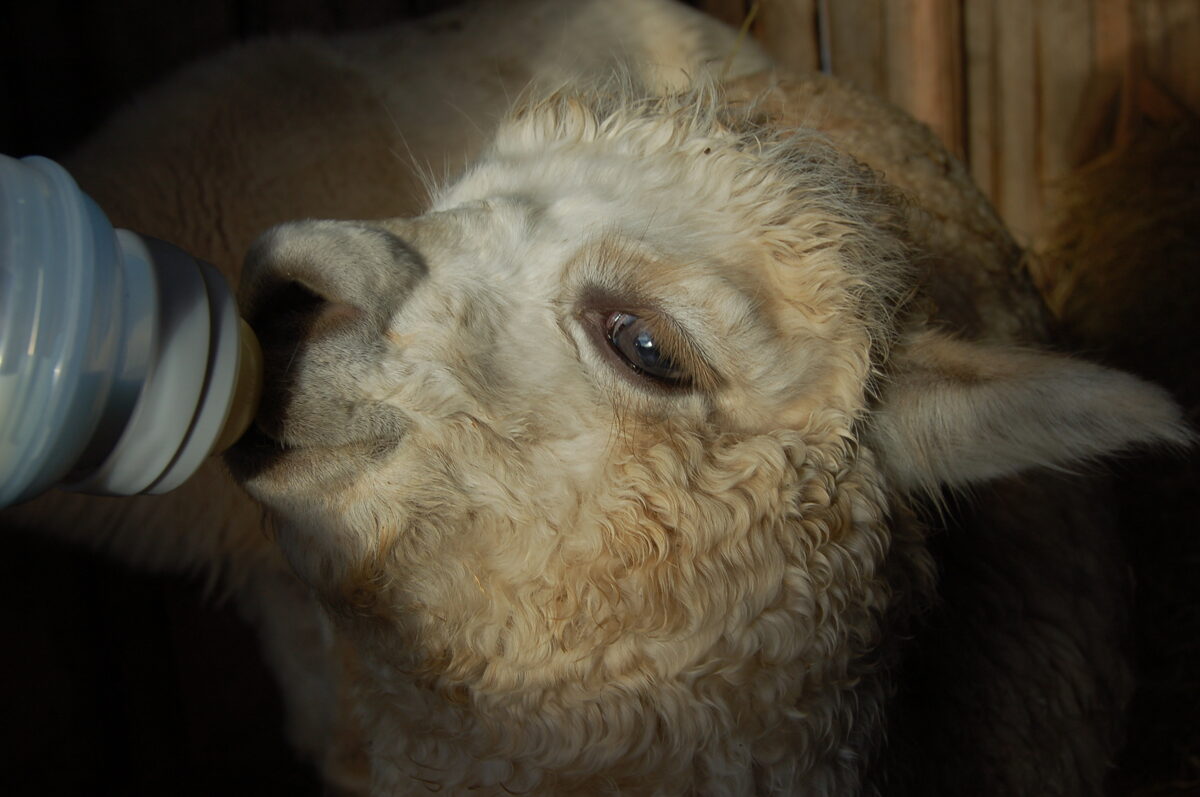 For her bottle of course.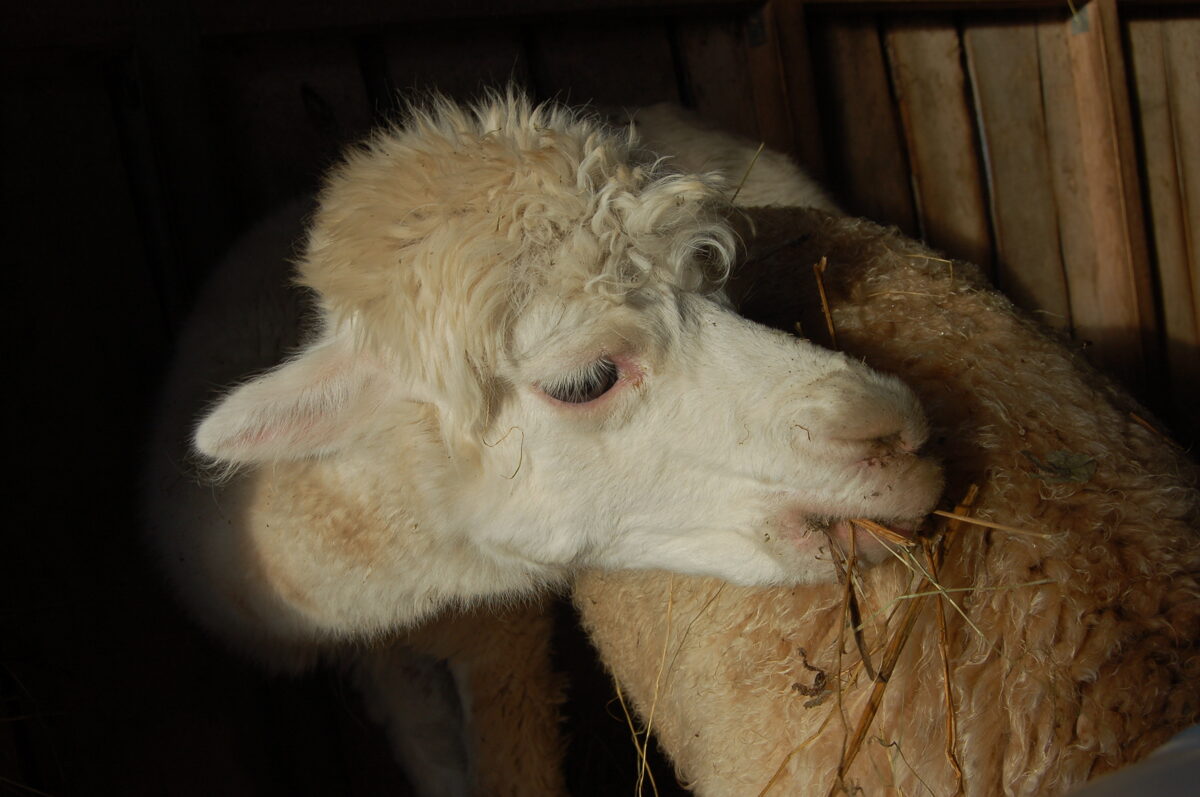 Feeding her should have been your job Aggie.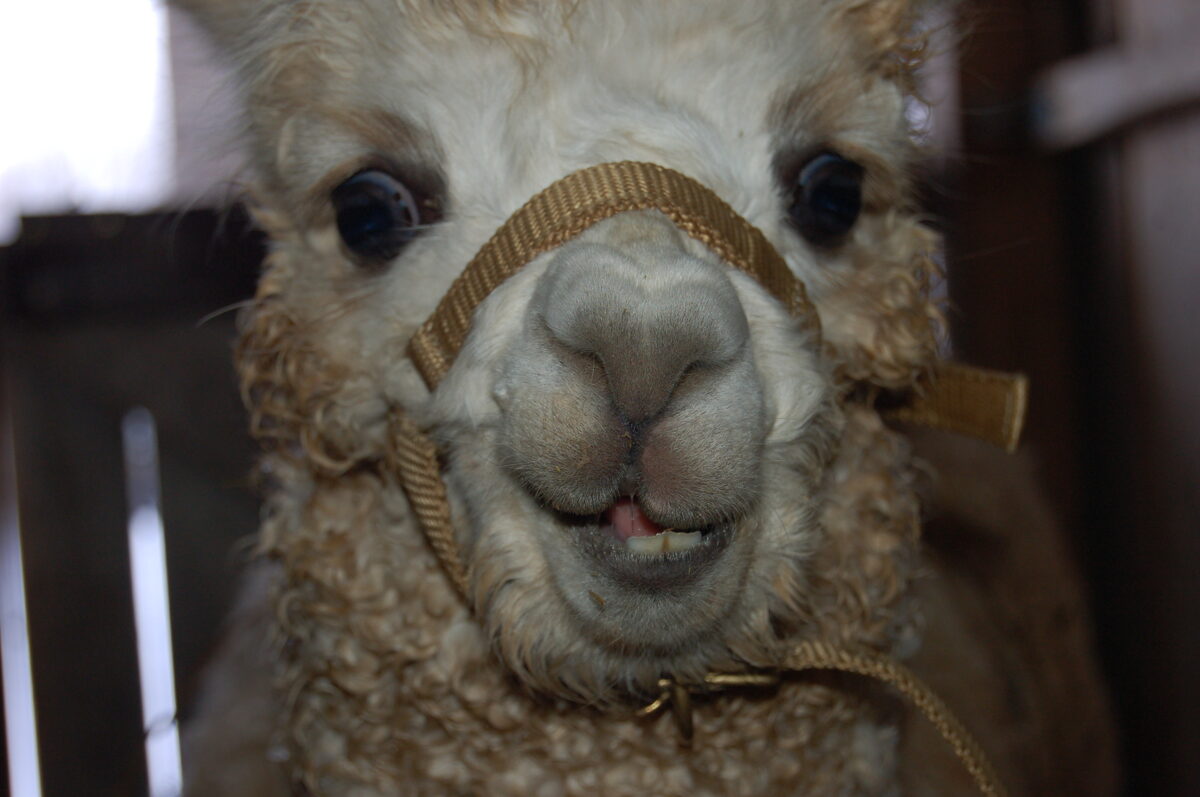 Lolly first time in the harness. The harness matches her fleece.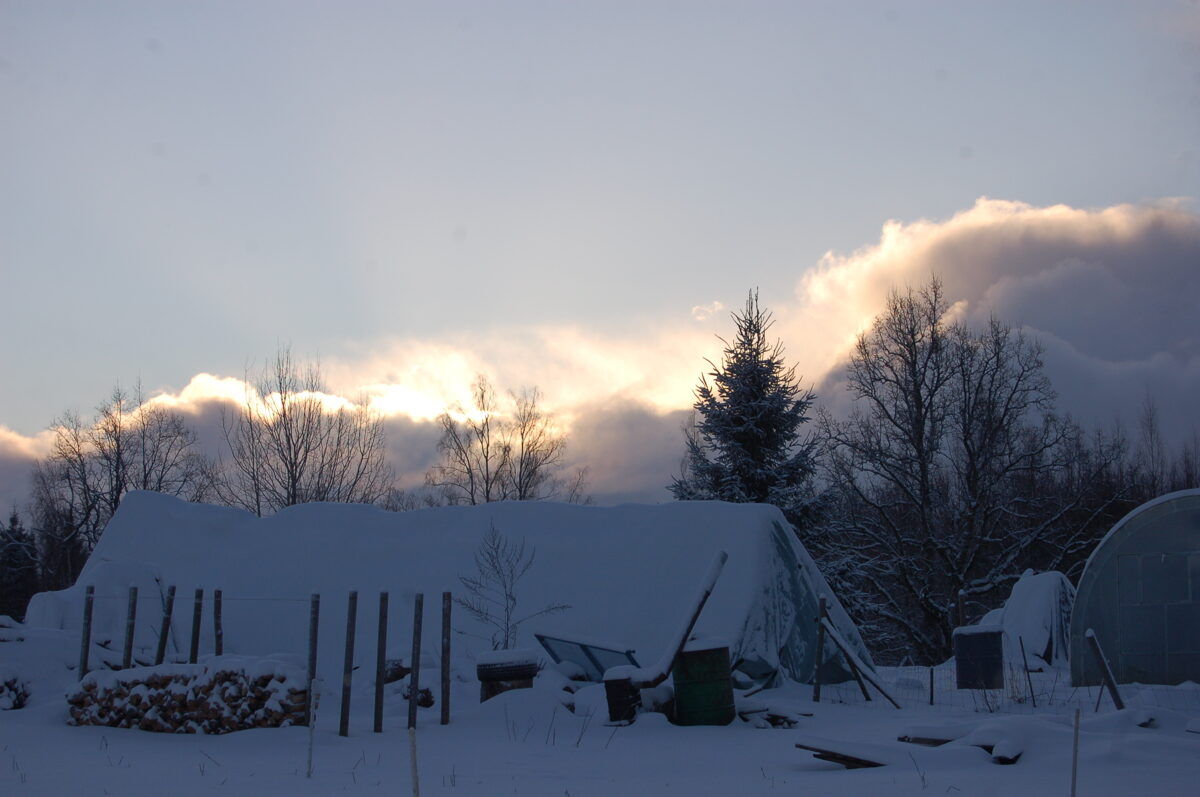 This was from today, looks like more snow on its way.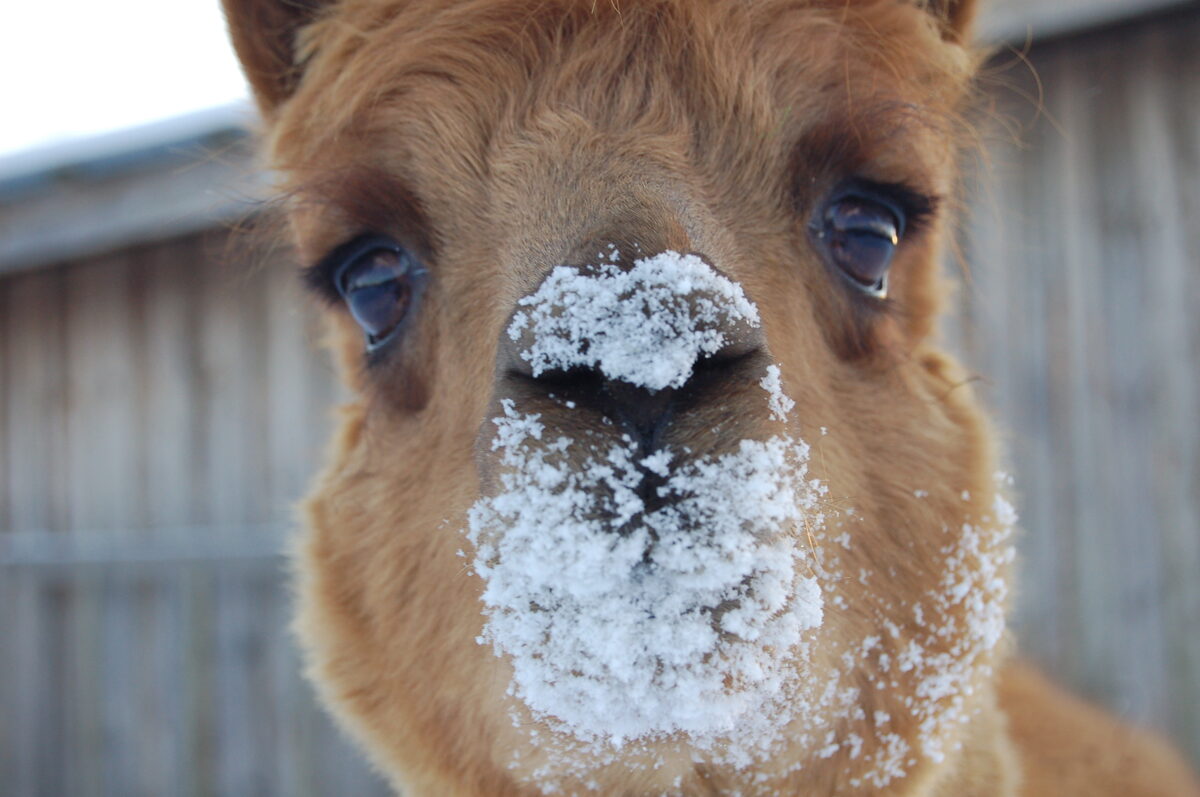 Freddie has been at the snow.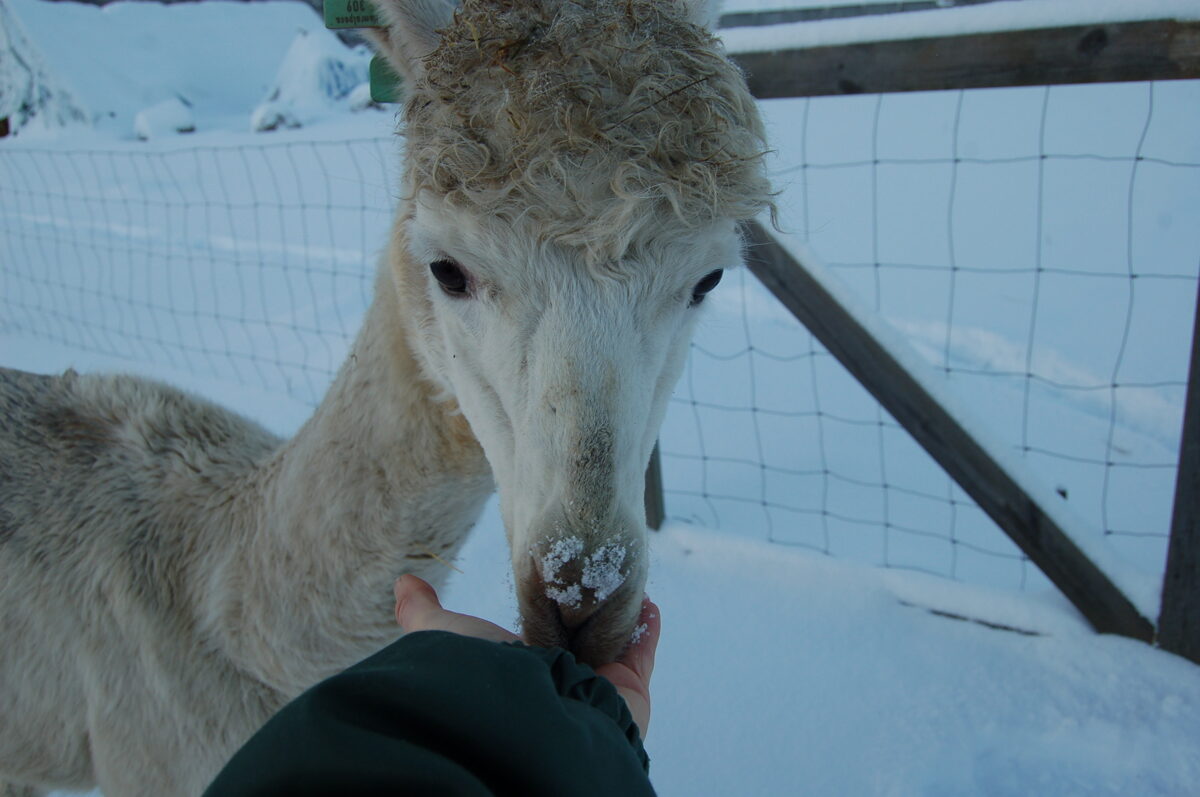 You probably don't get the significance of this picture but this is Turbjørn eating the pellet food from my hand. He is one of our original alpacas who we have had for 10 years this year. He would never eat out of my hand until last year when he suddenly started.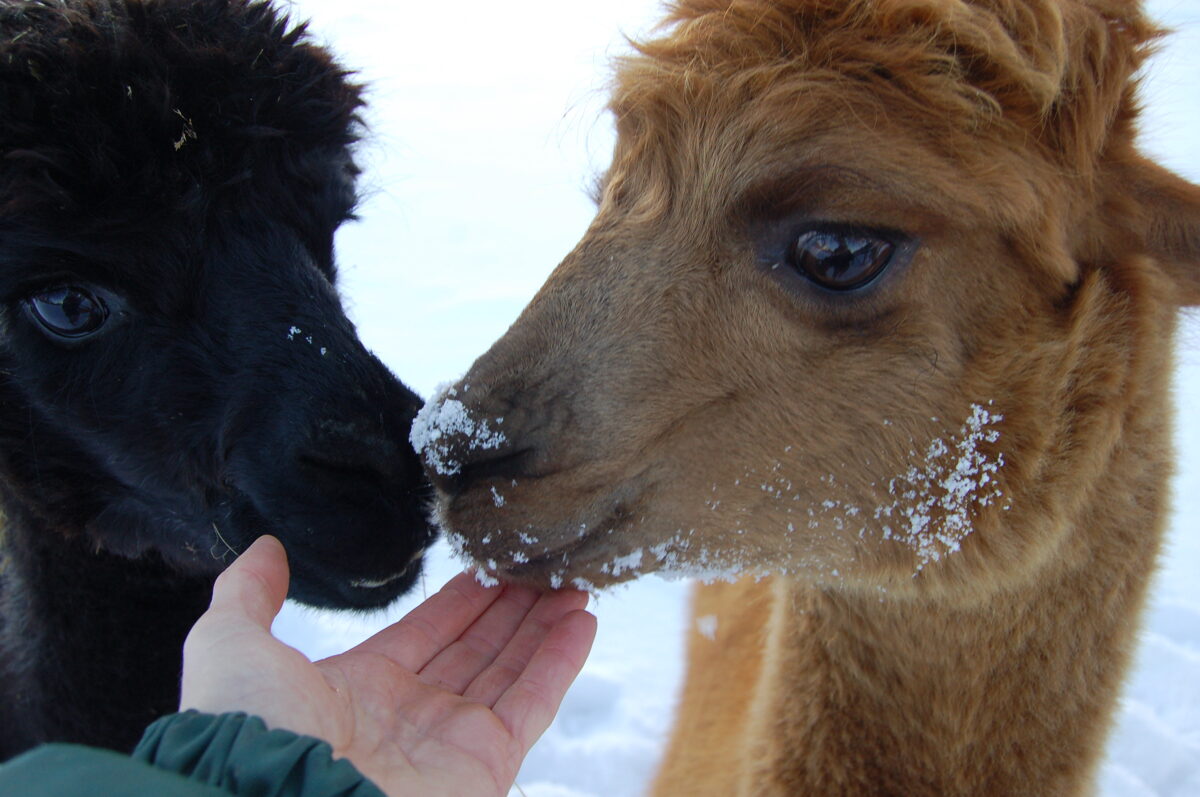 Mr.P and Freddie though are usually first in the queue to eat out of my hand.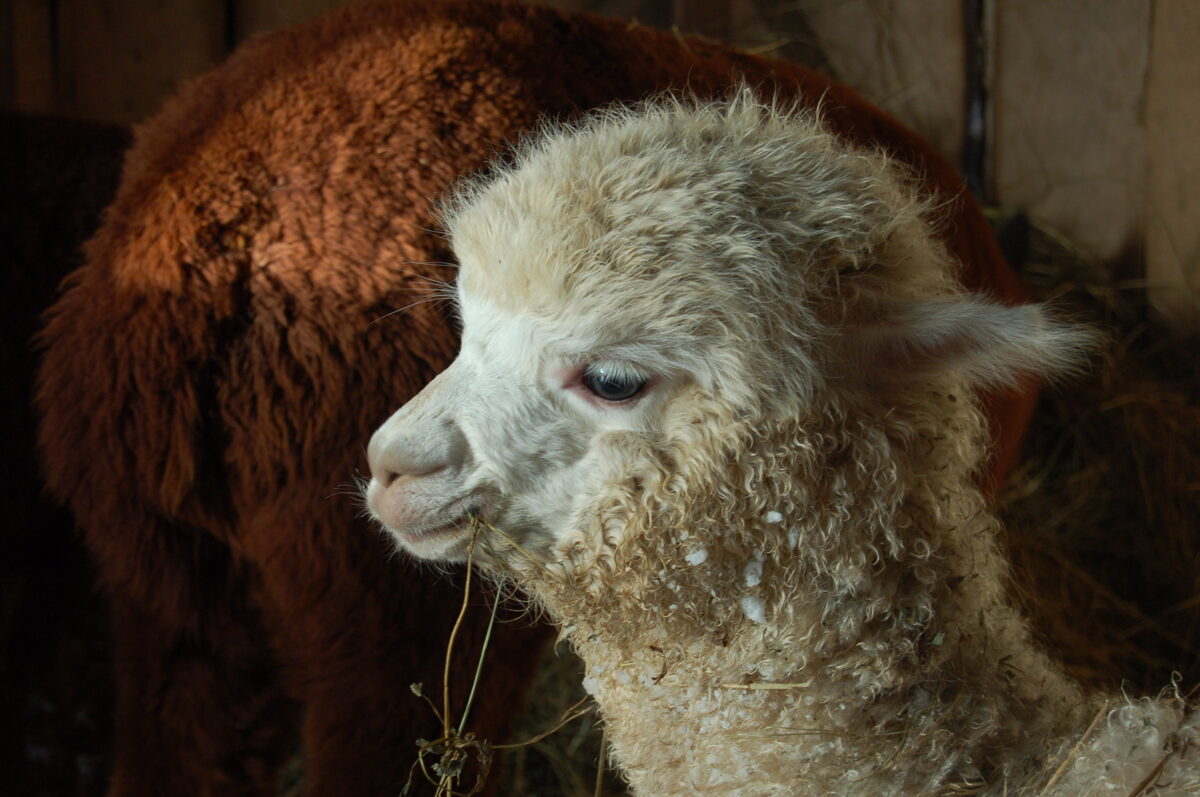 Karla looks like she is in a very contemplative mood.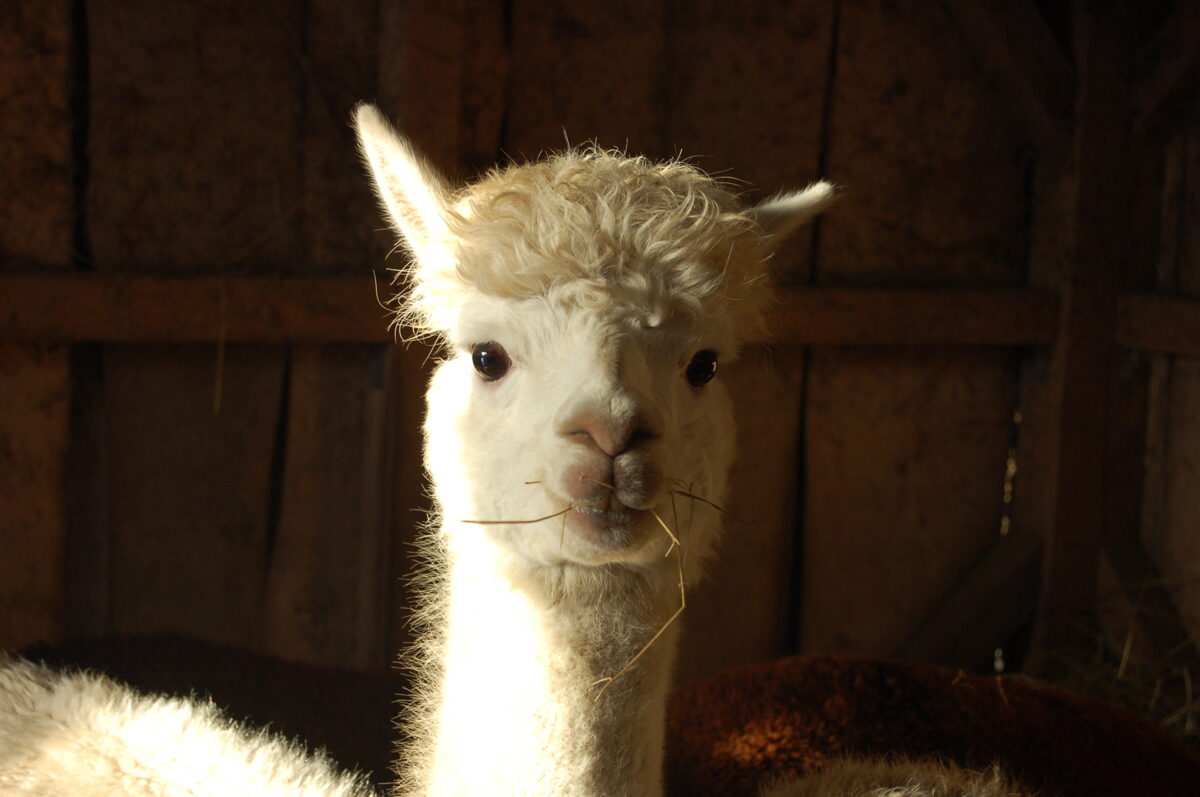 Love this picture of Amanda who is Karla's mum.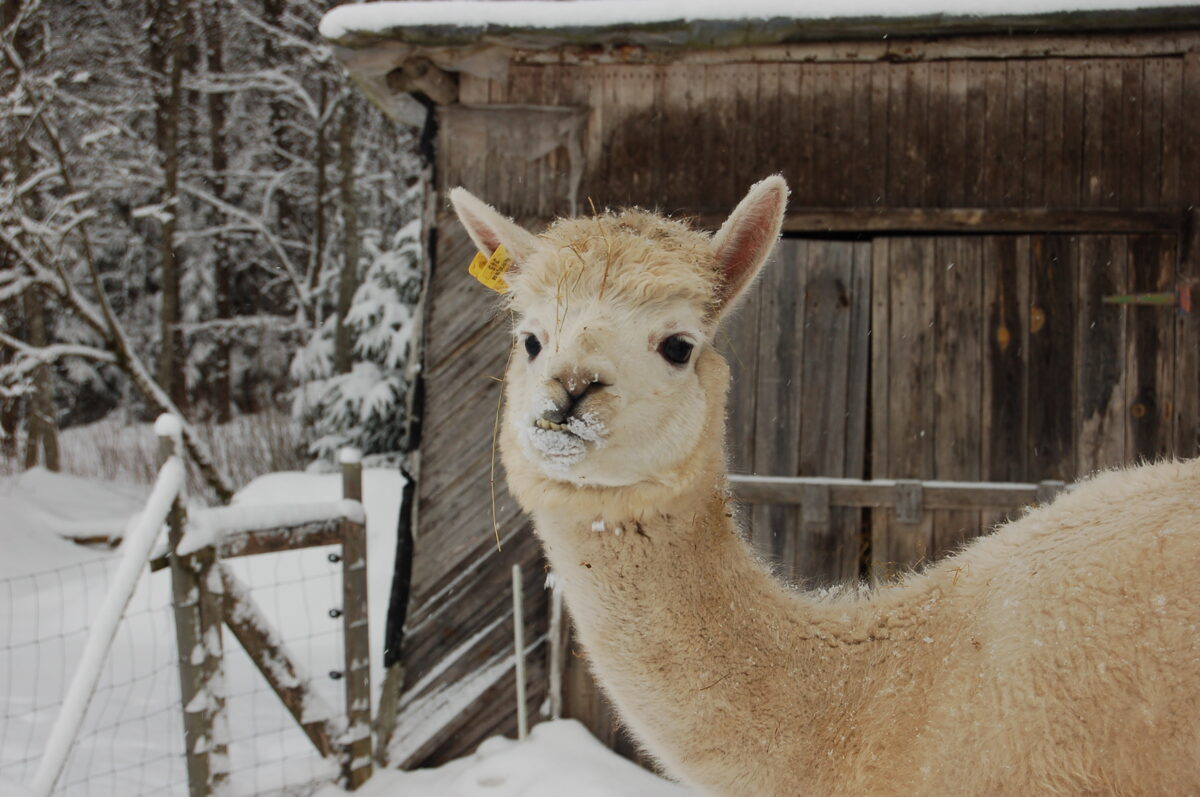 This is Antonia who is actually Amanda's older sister.

Jakobs feeling hungry and decides to eat the alpaca house.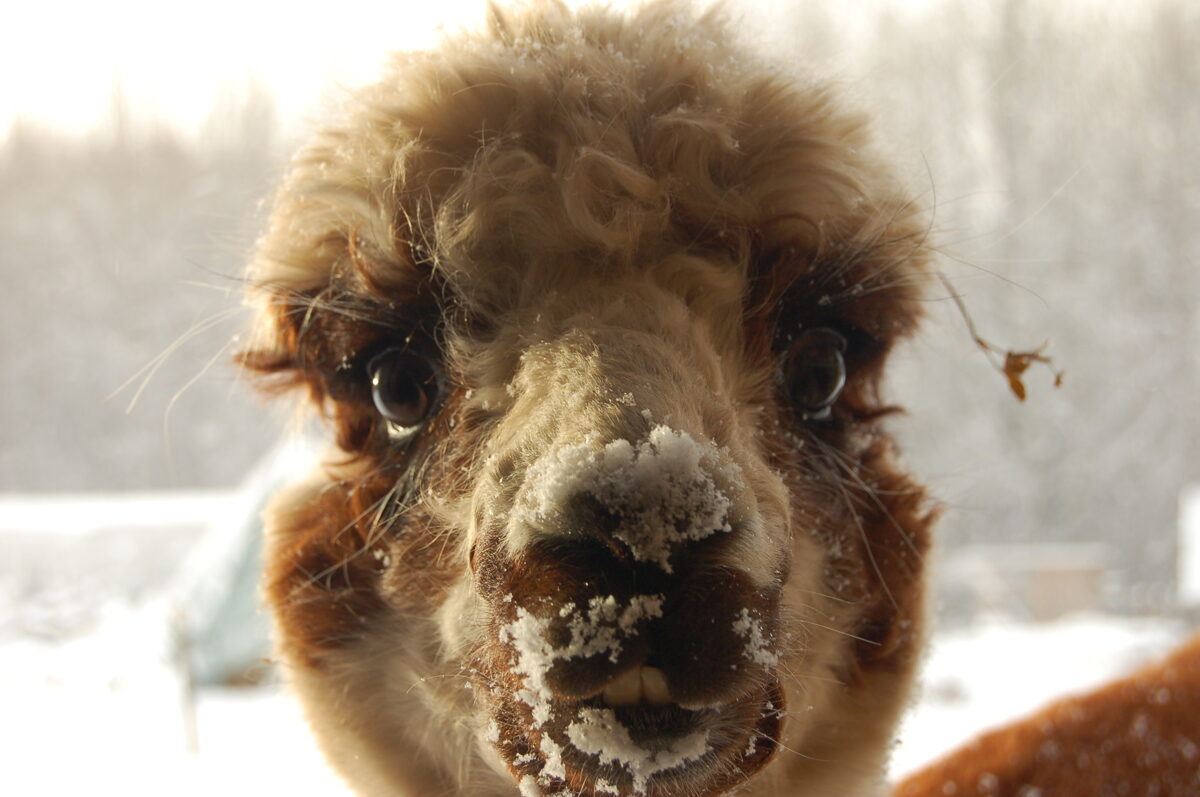 Josefs has also enjoyed eating the snow.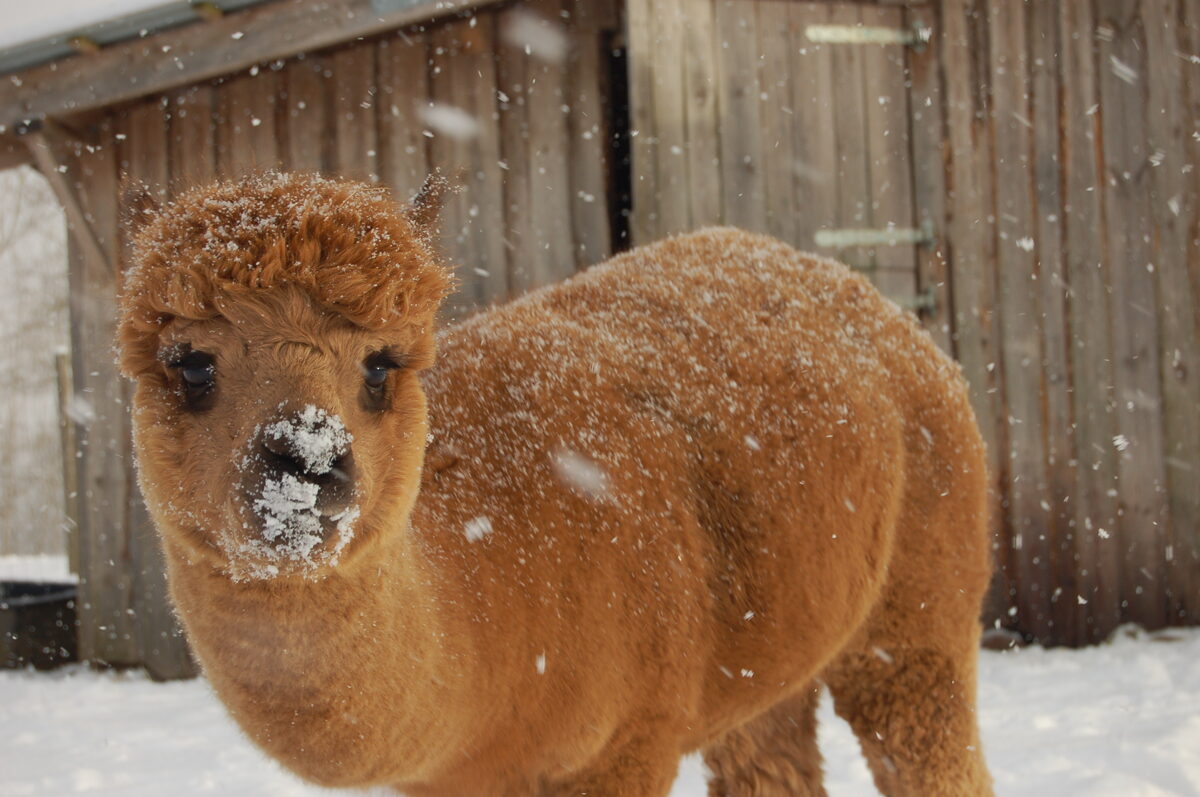 As does George, can't get any fresher snow than that.

No comments
Leave a reply